Last week we popped along to Seven Stories (The National Centre for Children's Books) in Newcastle to check out their brand new exhibition: – Time to Get Up. The exhibition encourages visitors to step into some of their favourite stories and explore their daily routines.
Parking at Ouseburn can sometimes be problematic, especially when it's busy but we were able to park at Foundry Lane car park without any issues. The car parks are all pay and display now so make sure you take some change with you.
It was bank holiday weekend when we visited so Seven Stories was pretty busy. Once we'd made it through reception we headed straight up to the attic at the top of the building to catch the Early Risers Story time for preschoolers.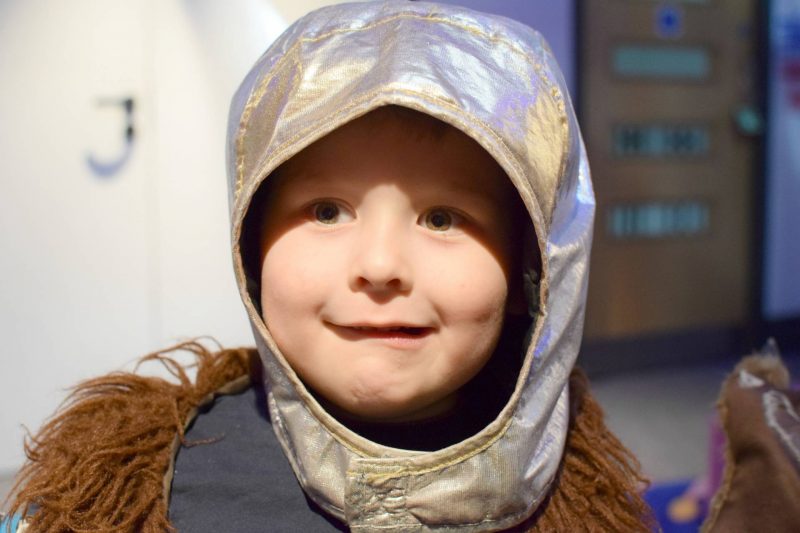 The little man enjoyed listening to a couple of stories before trying on some of the dressing up clothes at the back of the room and having a sit in the huge wooden chairs.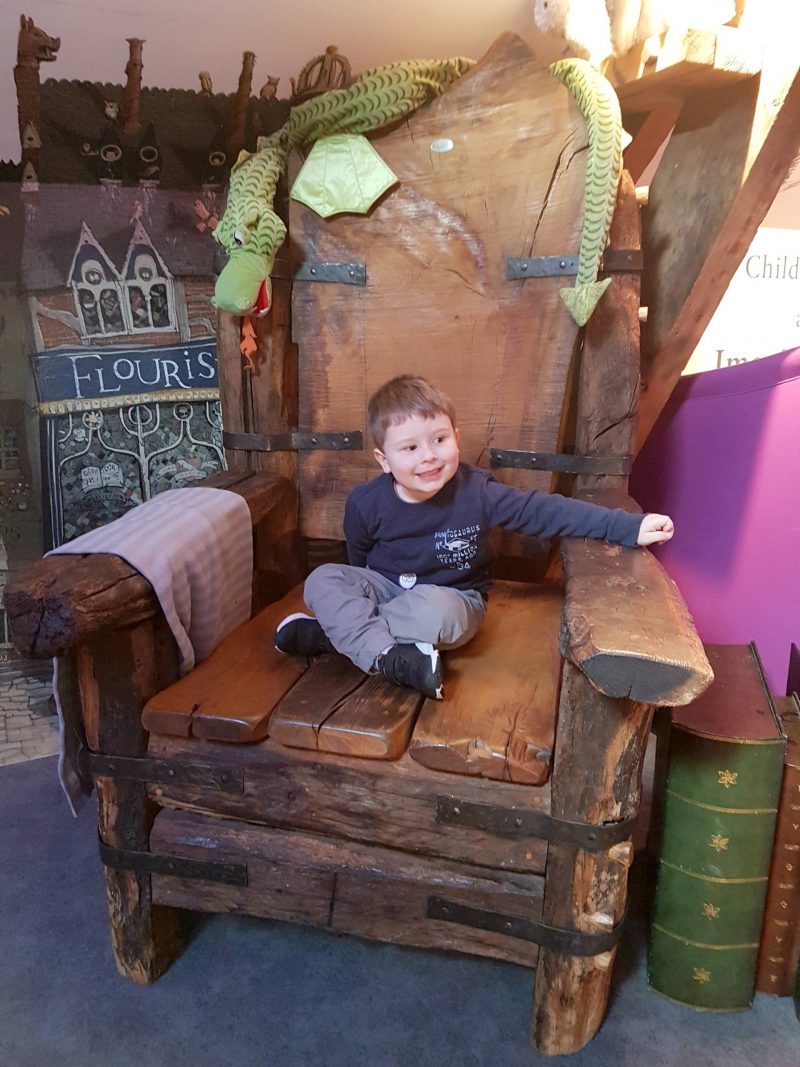 The attic is such a lovely area and has a wonderful atmosphere. It's the perfect place to spend some time reading with your small person.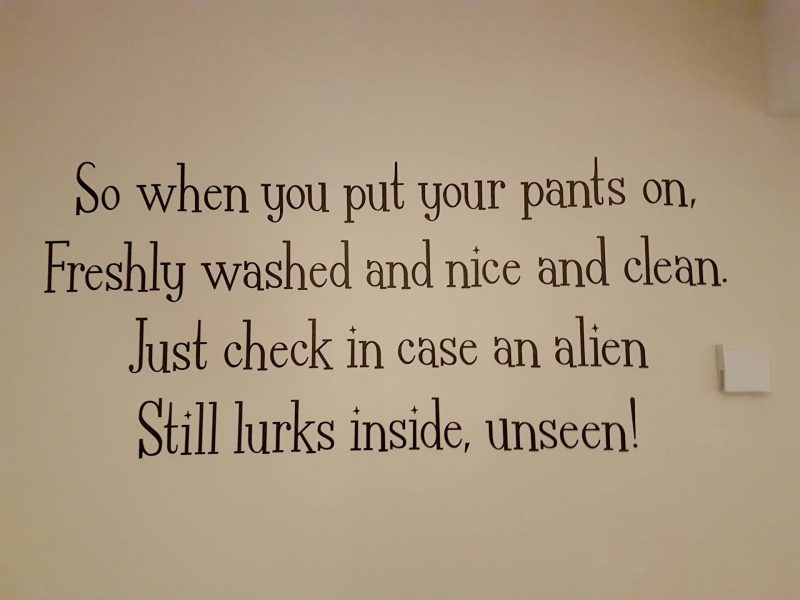 Next we went down to Level 6, home to the Gillian Dickinson Gallery and Learning Space. The little man was very pleased to discover the Aliens Love Underpants exhibition on this floor as it's one of his favourite books.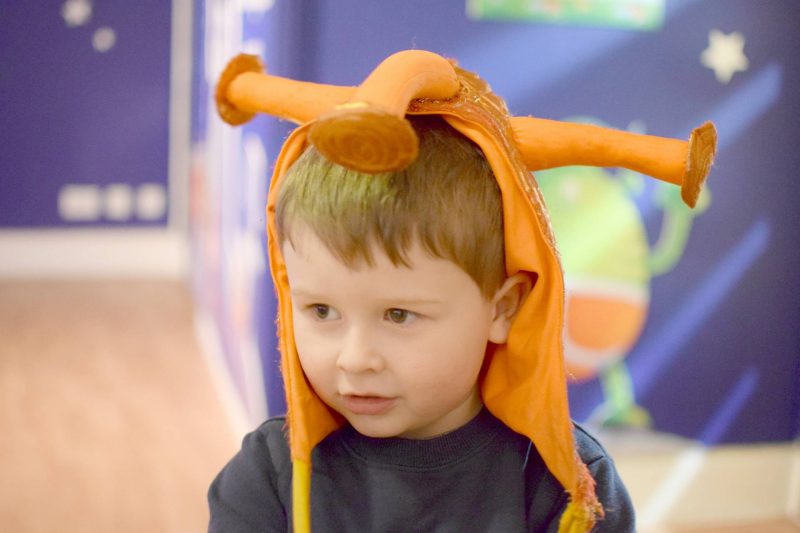 Celebrating 10 years of Claire Freedman and Ben Cort's bestselling book, the ehibition has various activities for children and sensory lights and toys for smaller children.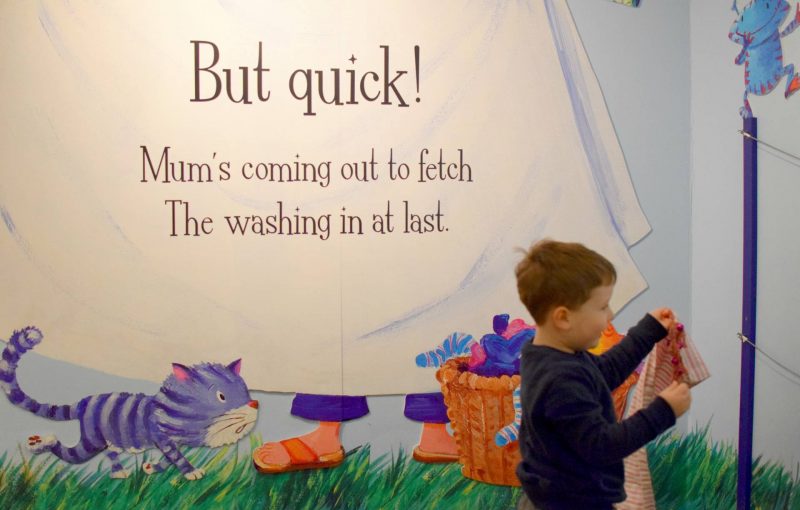 The little man loved hanging the underpants on the washing line and following the words around the room.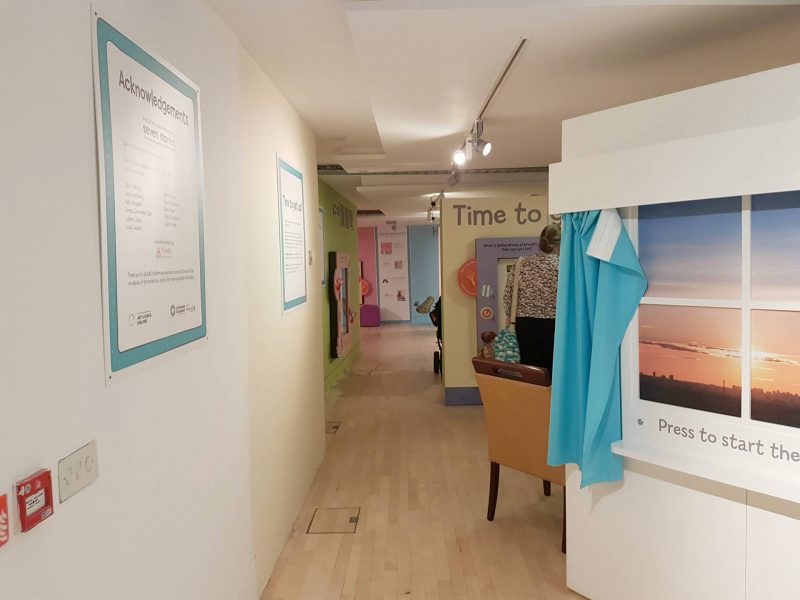 Level 5 has the Robert Westall Gallery and where the brand new Time to Get Up exhibition is. Seven Stories say "Time to Get Up is packed full of wonderful stories all about day to day activities. With old favourites and new titles, and amazing art work by super talented illustrators, get ready to look, talk, play and read together".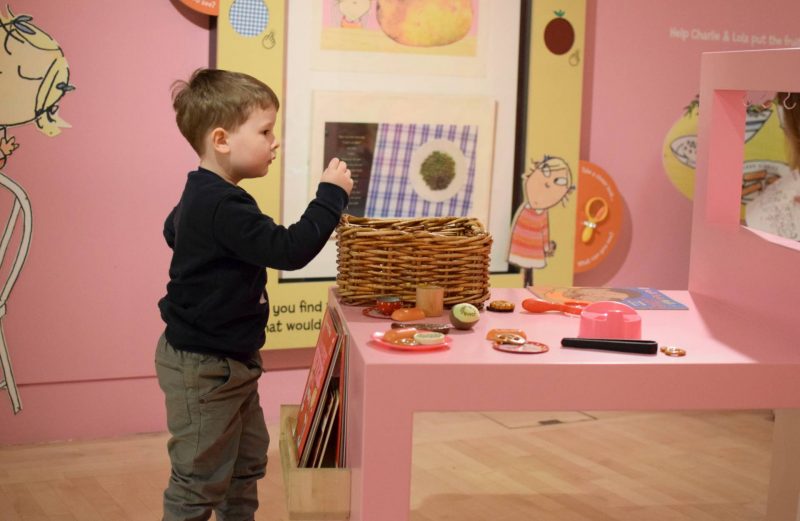 We thought the exhibition was lovely for younger children with lots of interactive reading opportunities and role play areas.
The little man enjoyed playing with the fully stocked kitchen and building towers with the wooden building bricks. He was also very impressed with the bath tub filled with plastic balls and we took advantage of the comfortable seating areas and snuggled up to read some great stories.
It was quite busy while we were there and adults standing around seemed to hinder the children getting to some of the areas but I imagine during term time it will be much better.
I think the exhibition is perfect for children aged 2 to 5 years. At 4, it suited the little man perfectly as he was old enough to sit and listen to some of the books but young enough to enjoy the role play items that are dotted around the exhibition.
The Comics: Explore and Create Comic Art at Seven Stories in the Sebastian Walker Gallery on Level 4 was also another big hit for us. The little man loved being able to recognise his favourite comic book characters, as did his Daddy!
It was the only floor that was quiet when we were there so we spent quite a bit of time there. The little man absolutely loved being able to dress up as a super hero too!
Level 3 is home to the book shop and a small coffee shop. There's a great range of books, toys and craft items for sale which the little man enjoyed looking at.
We'd heard a couple of announcements saying the cafe on level 2 was full so we didn't think we'd be able to get our lunch there however, we decided to give it a go and managed to get seated straight away. If you're lucky enough to get a window seat, there are views of the river below and it's a great spot for people watching. The food was tasty enough but it too absolutely ages for it to be brought out.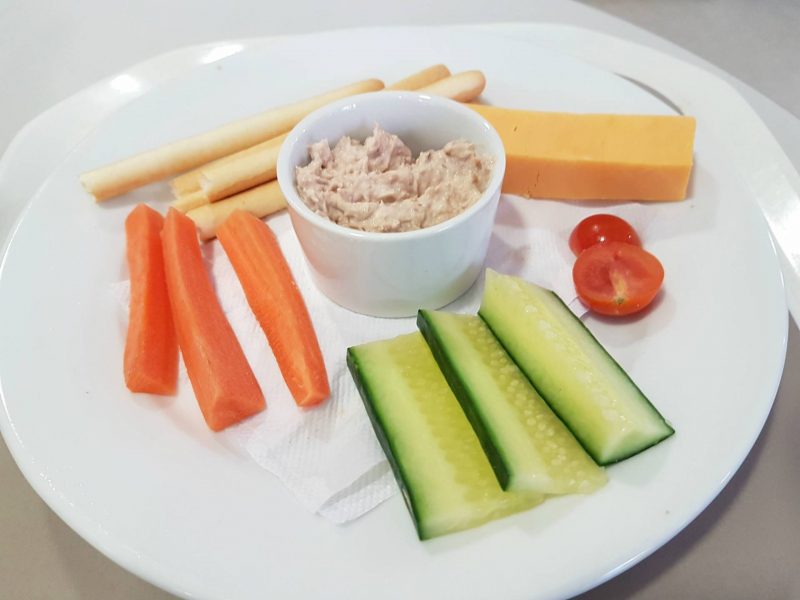 The portion sizes were quite small, especially the kids picnic platter, we ended up having to order him a sandwich too. Next time we visit we'll probably eat at Ouseburn Farm after our visit to Seven Stories.
The Studio on level 1 had some Easter activities ongoing but unfortunately by the time we got to that area it was too busy to get anywhere near the tables so we took a craft sheet home so we could do it when we got back.
Time to Get Up is part of the Literacy Trust's Read North East initiative, a creative campaign to raise children's literacy levels in the North East.
We really enjoyed our visit and can't wait to visit again when the kids go back to school!
*Our tickets were complimentary. Opinions are my own.