Collaborative Post
I love bright, vibrant kids clothes. My eldest is 8 now and prefers much more muted shades but the little one still loves vivid colours and eye catching designs.
I was recently introduced to Childrenssalon who have a massive range of gorgeous clothing for baby right up to teens. They sell products from 240 designer, including Versace, Fendi and Mayoral as well as Stella McCartney herself.
I usually buy a lot of Scandi kids clothing because we love the fab prints and pattern but I do like the odd designer piece and one of the brands I'm usually drawn to is Stella McCartney. Her designs are brilliant for children so I was very excited to be able to choose something from her range at Childrensalon.
With Summer just around the corner, I thought this gorgeous Stella McCartney Ice Lolly rain jacket would be a great addition to Little E's wardrobe. Who doesn't love iced lollies in the Summer!?
Childrensalon have a huge range of boys designer jackets if this isn't your cup of tea though, with prices starting at £25.
The packaging for the jacket was very luxurious and I loved how well wrapped it was which is ideal if you're shopping for a gift.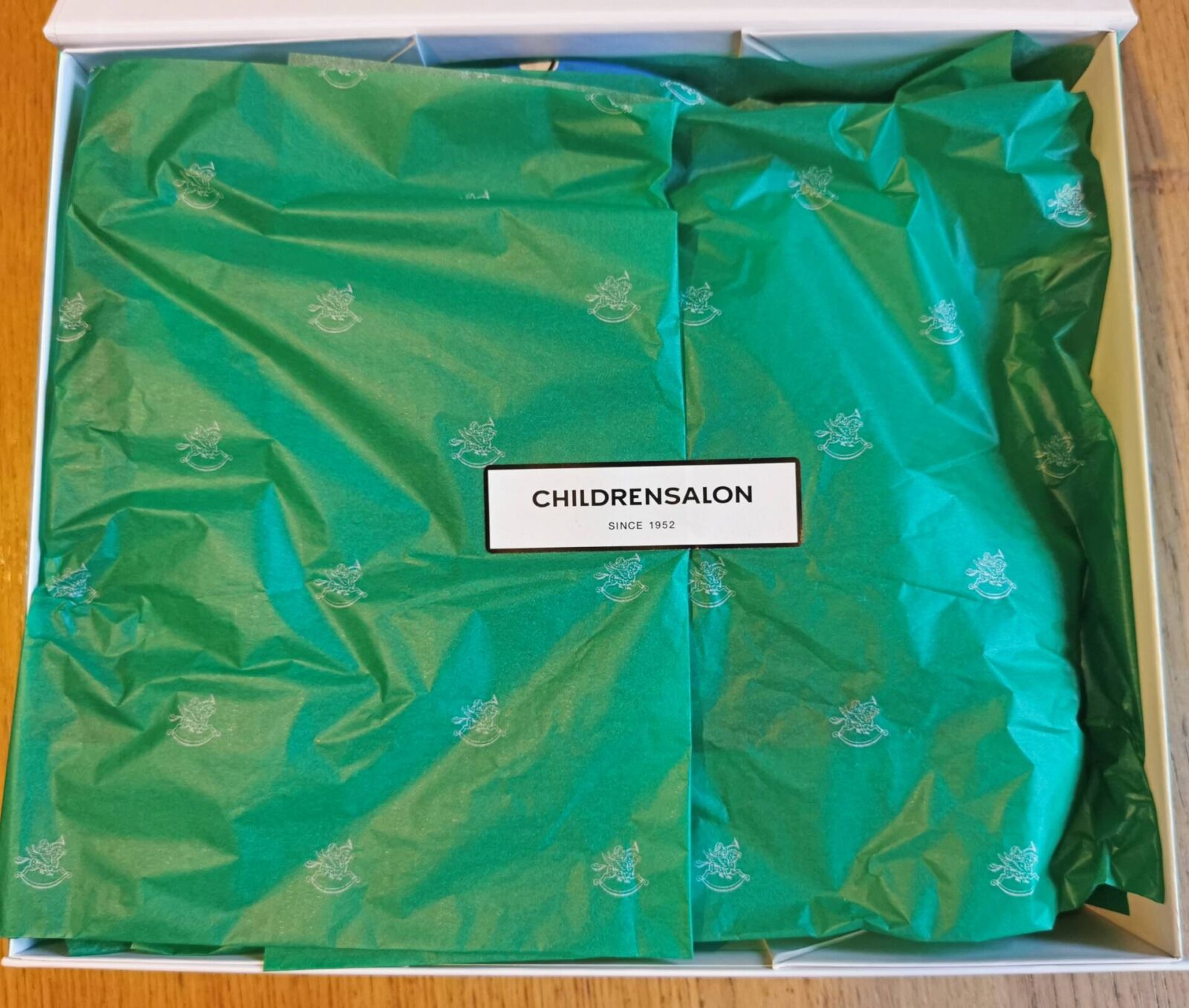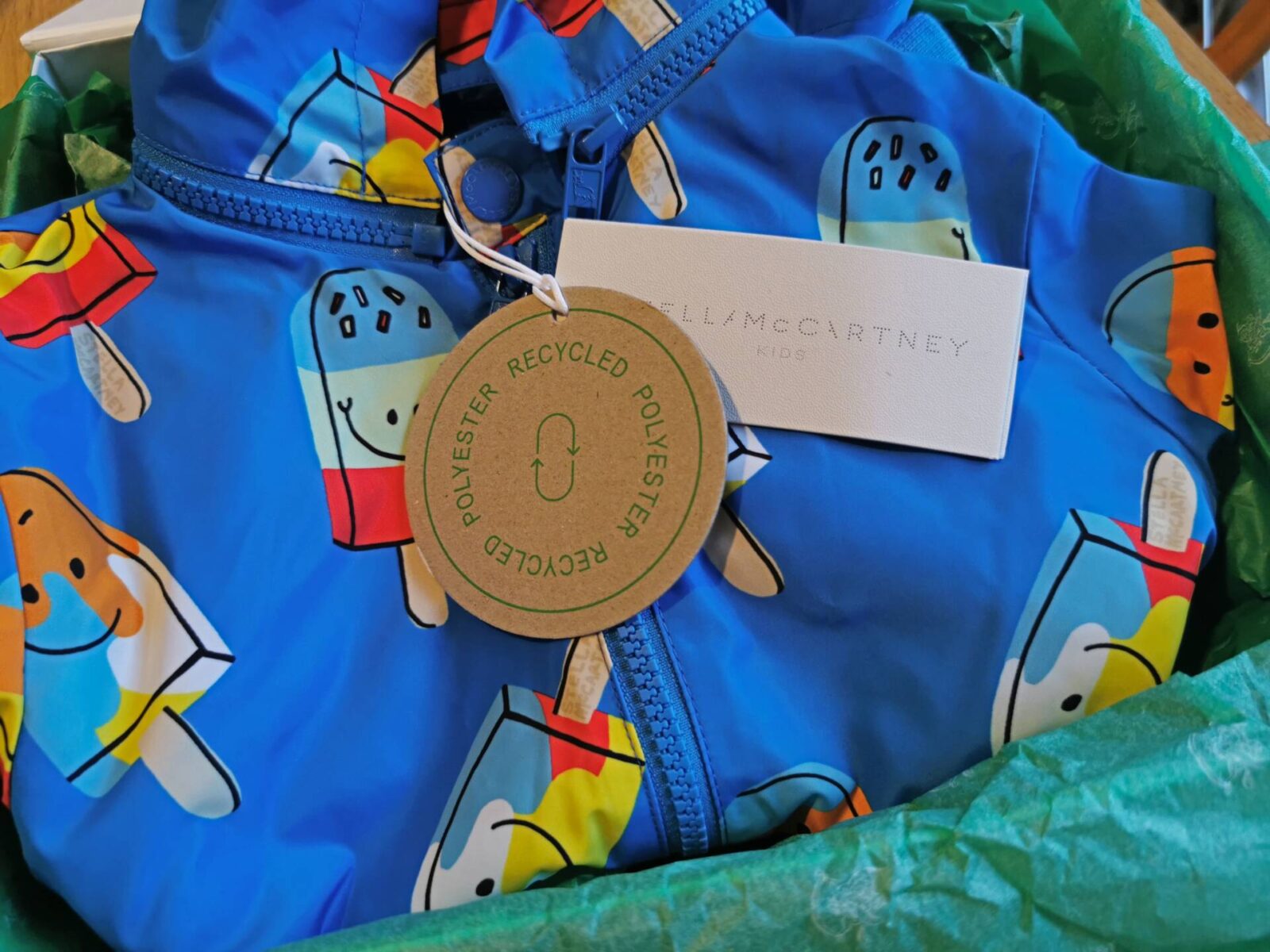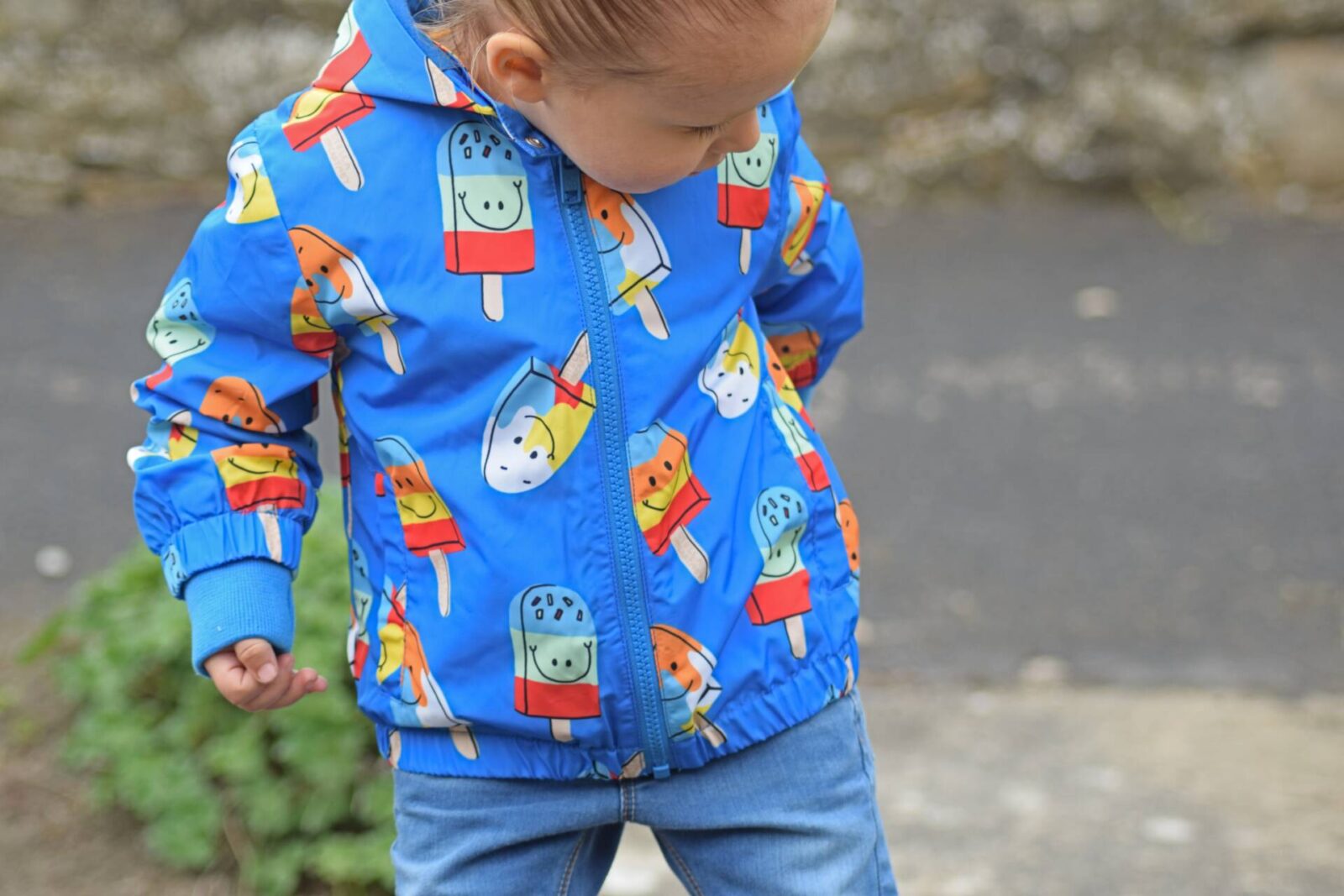 The jacket is so sweet and is ideal for the weird weather we've been having. One minute it's raining, the next it's bright shinning sunshine.
The jacket is water repellent, so will protect small people from damp weather and it's made from silky recycled polyester with a soft cotton jersey lining.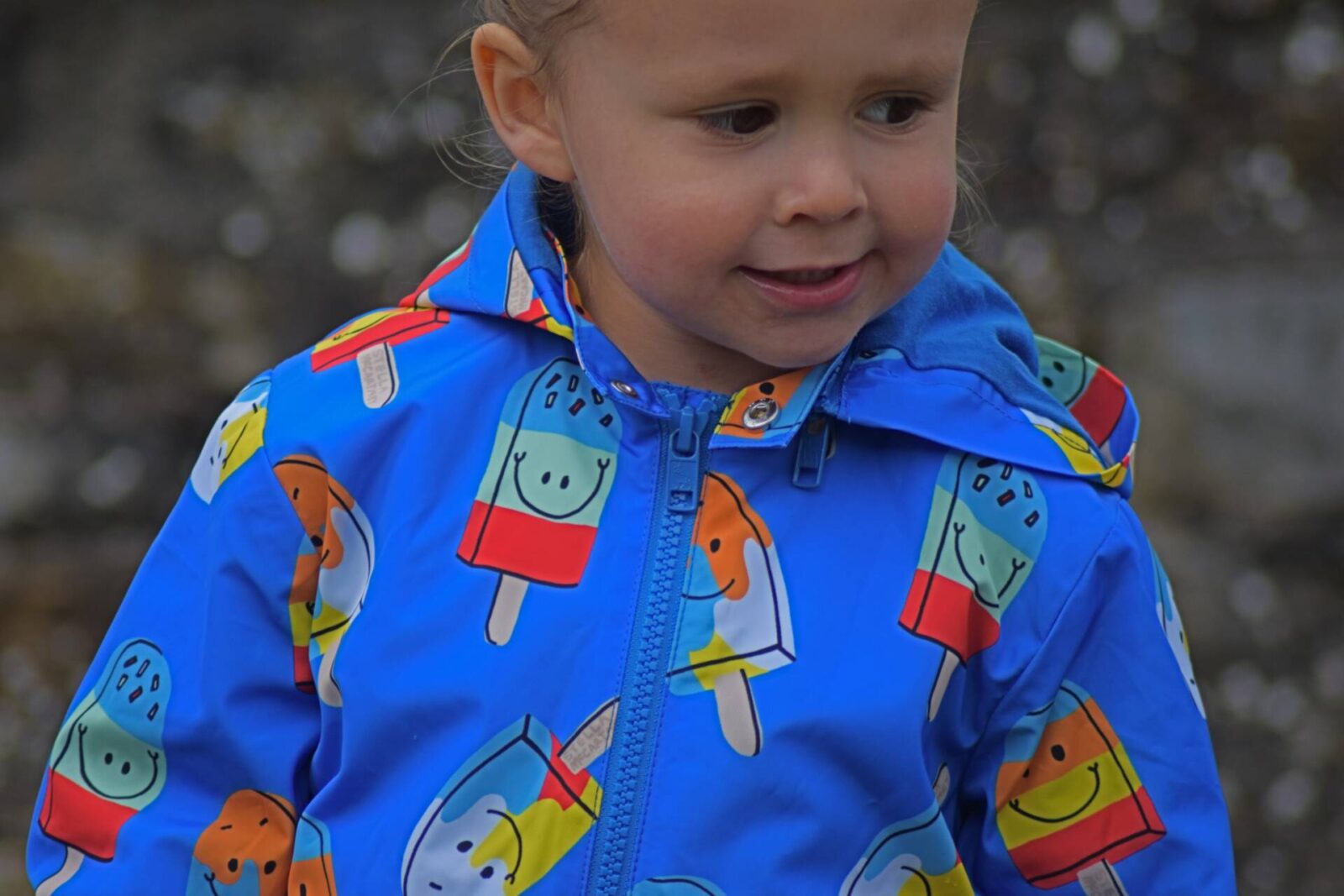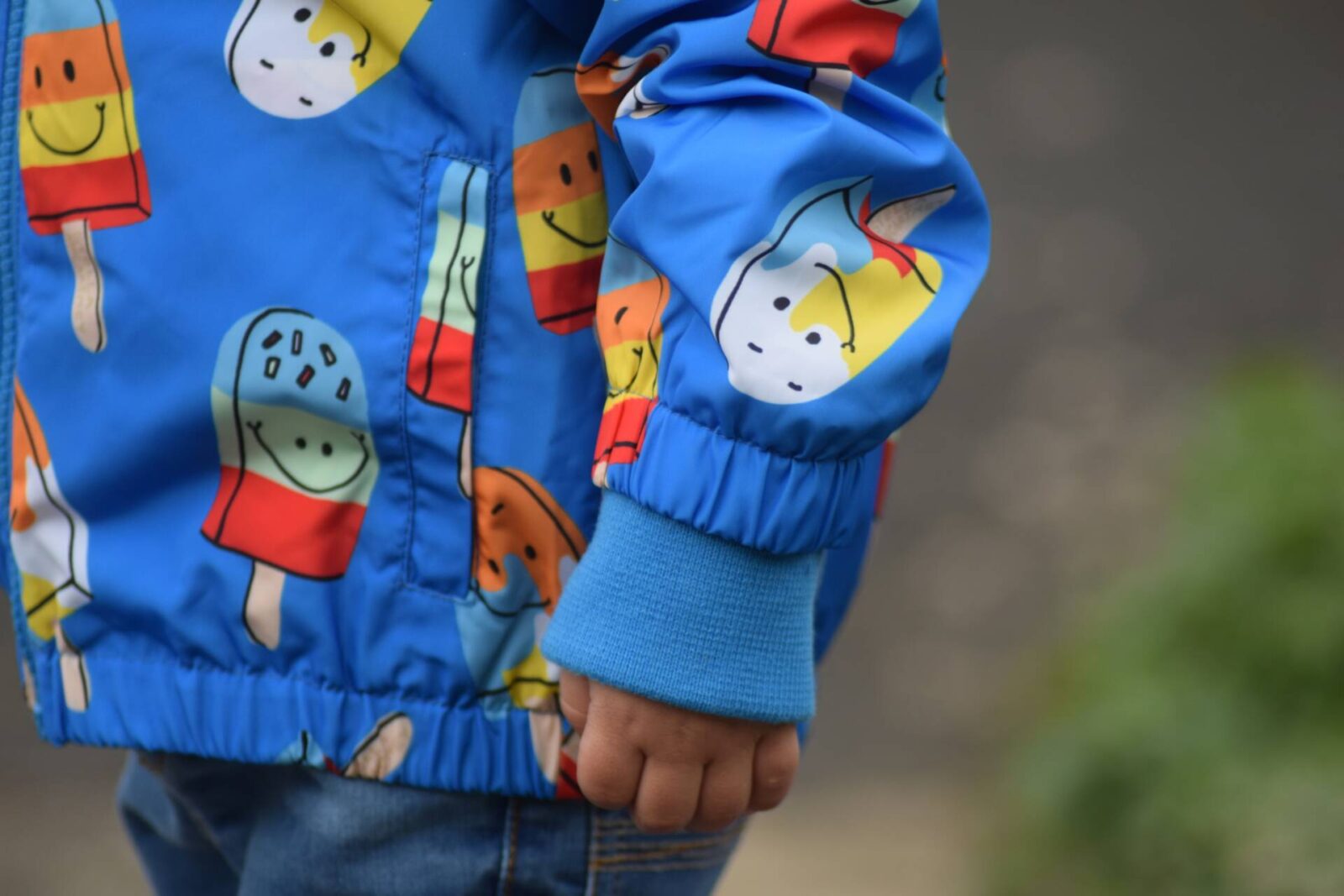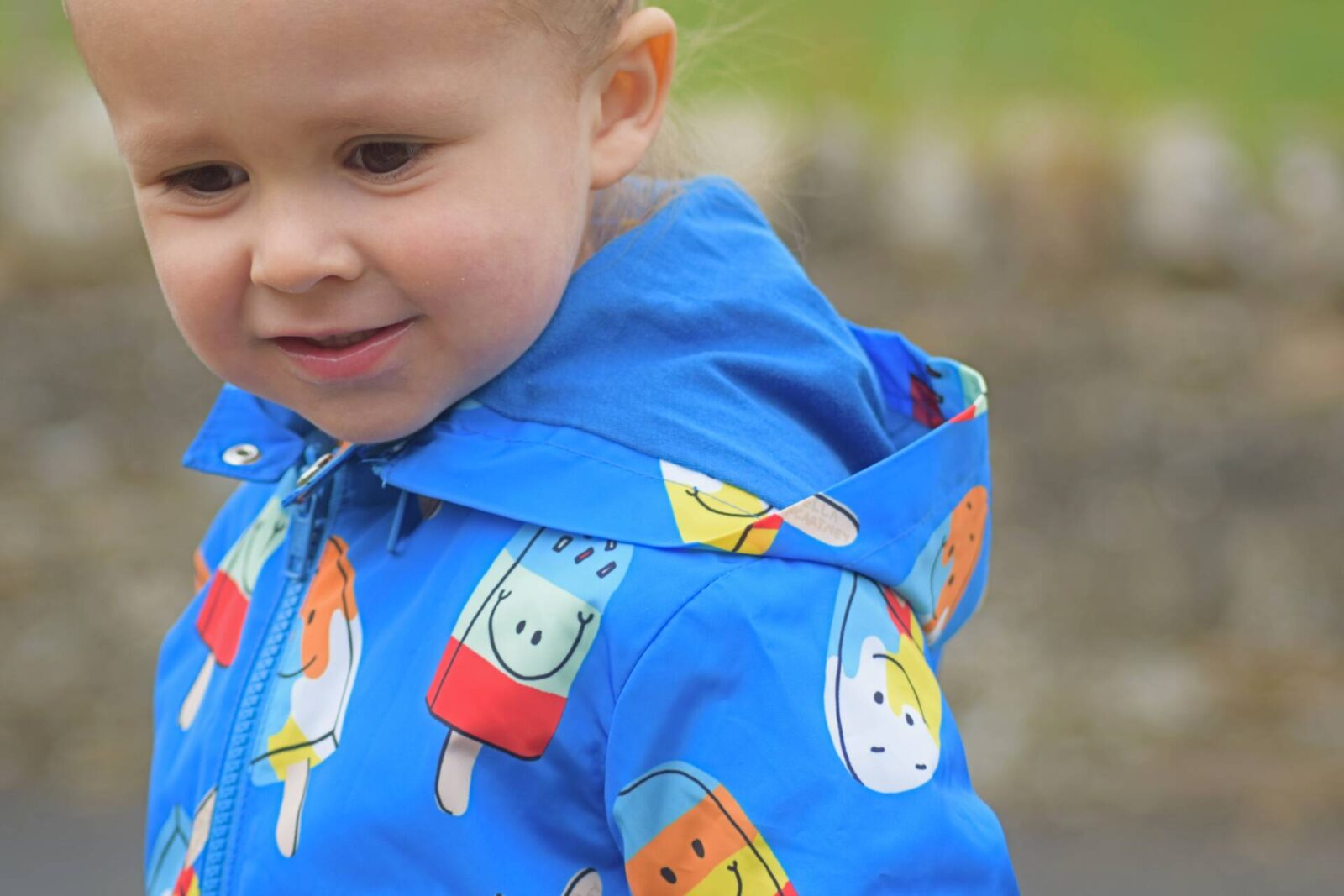 The jacket has a detachable hood that is fastened on with a zip, handy front pockets and soft ribbed cuffs with thumb holes which have been a huge hit with Little E.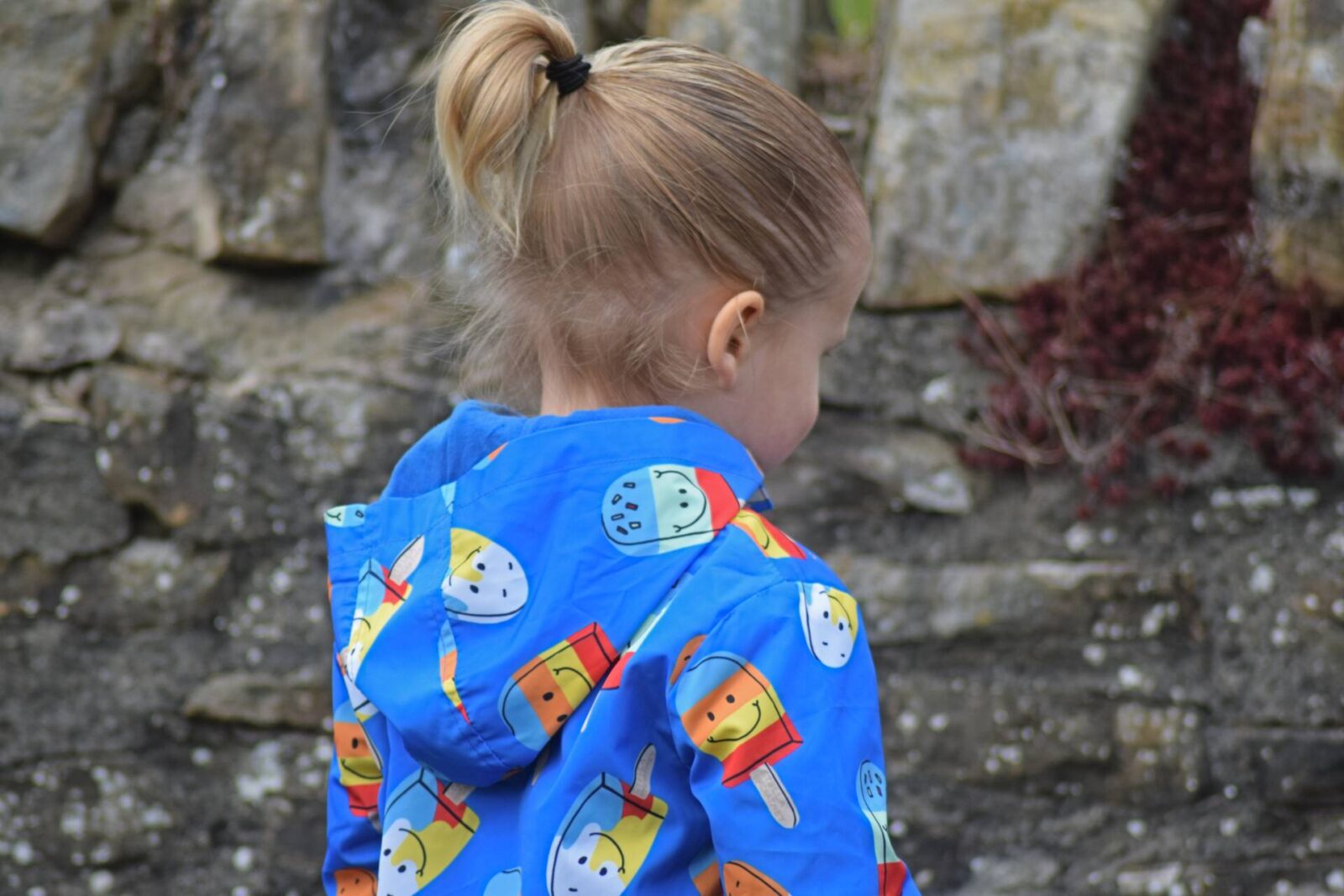 Little E is a little bit obsessed with his 'lolly coat' and wants to wear it all the time.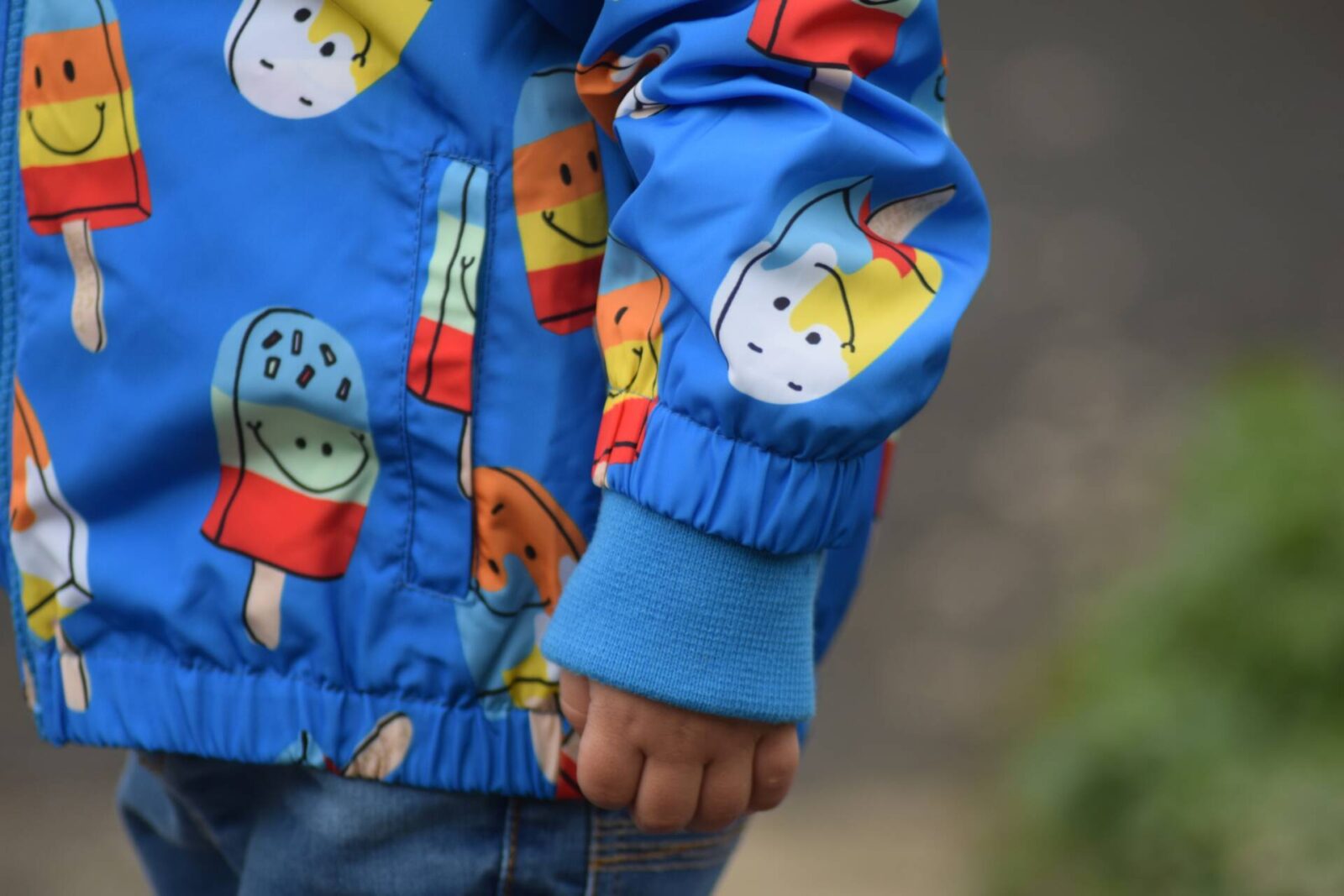 Every time he's worn it, we've had so many comments about how amazing his jacket is, and I totally agree.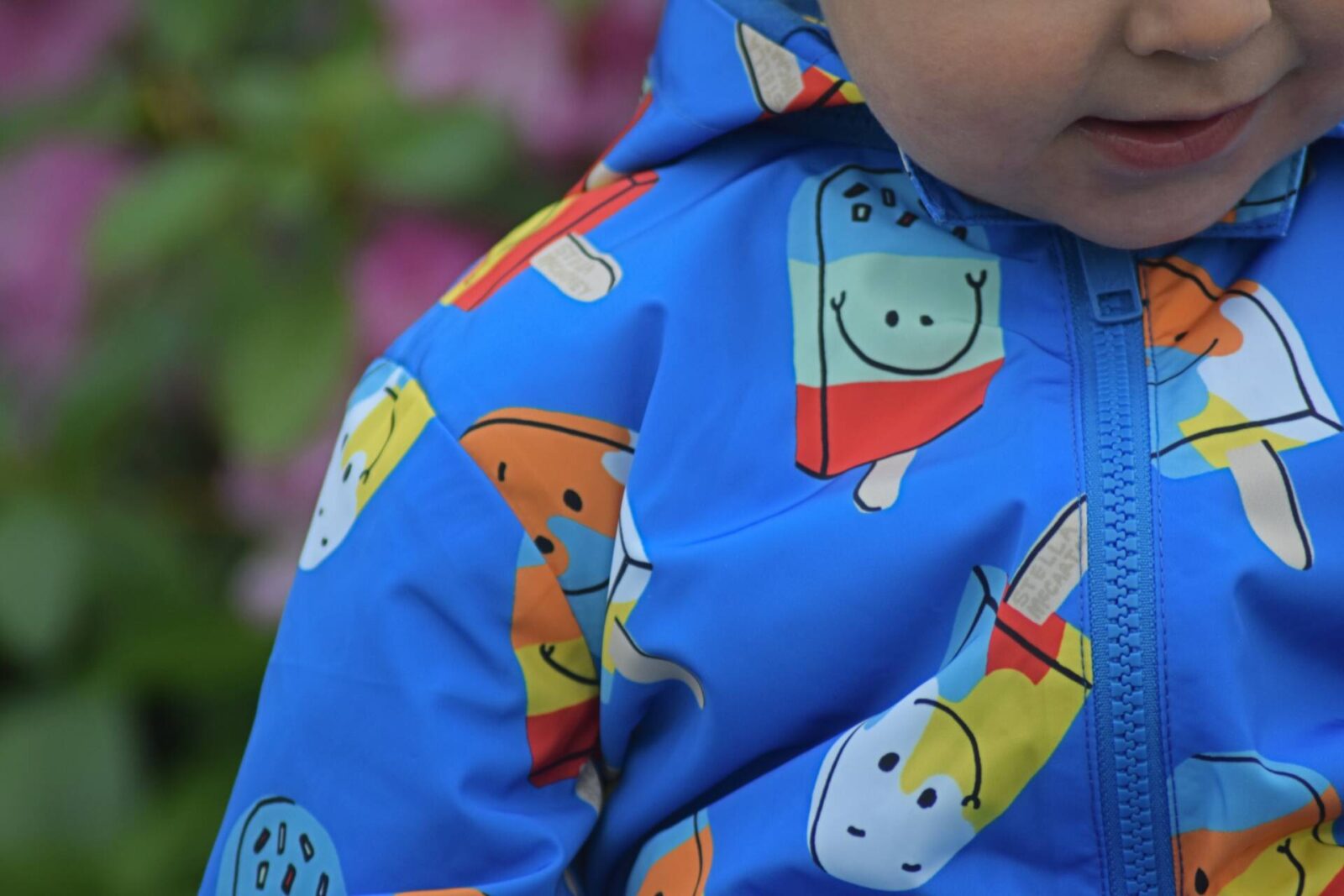 Created by the Sybil Harriman, Childrensalon has been around since 1952 with it's vision to 'dress children beautifully' still very much in the fore front of the business. It started out in a small short in Tunbridge Wells and is now a team of over 300, with 13 original Harriman family members working there today. Childrensalon ship to over 160 countries across the world – showing just how well loved they are!
If you're looking for gorgeous childrens clothes, I'd definitely recommend a browse of Childrensalon.