How much time do you spend cleaning your house on a weekly basis? And which jobs to you consider must-dos and which do you put off? For me it's probably the windows and doors.
According to research analysts Mintel, British women spend a total of 5 hrs 25 mins every week cleaning the house compared to 4 hrs 40 mins spent by men. Of course, that's just the average weekly clean, if you're one of the many households that sticks to the tradition of doing a deep clean every spring time, you may have some more hardcore cleaning activities planned for the next few weeks.
If you have a spring clean on the horizon, you may appreciate this post on the art of cleaning windows and doors. It's a task most of us do on a less regular basis, which means it might be one of the to-dos on your spring cleaning agenda, but when it comes to windows and doors, how do you clean yours?
Clean windows, moi?
The cost of having your windows cleaned varies quite dramatically across the UK, so much so it's a regular topic to pop up on Netmums where posters tend to try and garner whether their friendly local window cleaner is ripping them off or giving them a good deal.
While having a professional clean your outside windows and glass doors on a monthly, fortnightly or even weekly basis can help your home look clean from the outside, if you want to see out of them you'll need to indulge in a spray and a wipe from the other side at some point. Is this one of those jobs in the home that you avoid at all costs? And do you think having your windows cleaned once a fortnight is worth the potential £200 price tag? It's a definite 'to do' if you're putting your property on the market but if your budget is tight, it's unlikely to be top of your priority list.
I've got my own special kit!
If you're one of those people who take their household-cleaning regime very seriously, chances are you could well have a dedicated kit of chemicals and tools to help you clean your own windows. According to the stats, we Brits spend a cool billion on cleaning products every year, so what should a home window cleaning spray look like? In the olden days it may have been a cloth, bucket and some washing up liquid, but now along with all-purpose cleaner, window cleaning spray and the traditional shammy, people are reaching for steam cleaners when it comes to cleaning glass in windows and bi-fold doors to really stand out and gleam!
If you're planning on joining the steam cleaning revolution, be sure to check whether it's safe to use around wooden window trims and sills. You might want things super clean and steamers do make the job quicker and easier, but you don't want to two jobs in one accidentally and strip your paint or varnish at the same time too!
I prefer the natural option
There's a host of reasons why many of us are shunning chemical cleaning products nowadays and reaching for natural alternatives to do the job. Aside from the world of home hacks taking over the internet – who can resist watching all those home hack videos? We're also learning more about how toxins in cleaning chemicals can impact on the environment and that's before you consider the number of accidents involving household cleaners recorded by The Royal Society for the Protection of Accidents (RoSPA) each year. They launched a campaign recently around keeping cleaning products out of reach of young children, and you will find some tips on accident prevention around household chemical use from them here.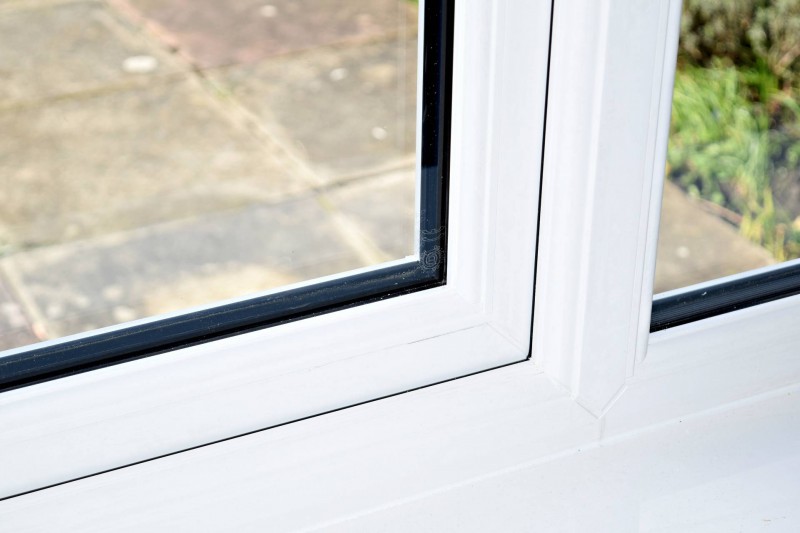 If you'd like to make a switch and start cleaning without off the shelf chemical cleaners, you may want to try some of these tips?
Clean the corners of your windowsills and doors where dirt builds up with cotton buds and vinegar

Clean the panes with newspaper and a solution of water and vinegar

Don't clean on a hot sunny day – the sunshine will dry your windows and doors quickly, which could leave you with some serious streaks!
What's your attitude to cleaning and specifically to cleaning windows, french windows, patio/bi-fold doors? Do you deal with the inside yourself and get your local window cleaner to maintain the rest or is it not on your cleaning agenda. How many windows and doors to you have to deal with? Do you have any natural cleaning tips you'd like to share?