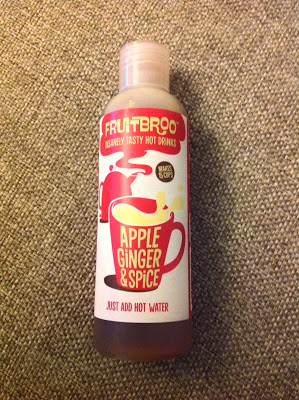 I really enjoy fruit and herbal teas, they make a pleasant change from my usual cup of coffee laiden with caffeine. Being pregnant I have tried to cut down on the amount of coffee I drink, opting for anything fruity or caffeine free, Fruit Broo is both!
What the company say –
A new range of insanely tasty juicy fruit drinks specially blended to be served hot. 100% natural with no caffeine, gluten or dairy and only 15 calories a cup.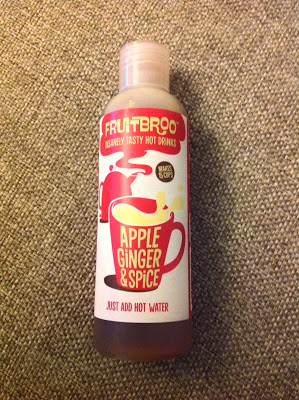 A 100ml bottle of Fruit Broo costs £2.50 and can be purchased online or at Sainsbury's. They're currently available in 6 flavours –
Apple, Ginger & Spice
Elderflower & Lime
Honey & Lemon
Lemon & Ginger
Peach, Pear & Honey
Rhubard, Apple & Cinnamon
Fruit Broo is very simple to make, shake it up, use 1 or 2 teaspoons in your usual cup and add hot water. It can be stored in the fridge for up to three months once you've opened the bottle.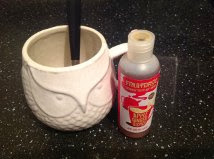 I was very impressed by how tasty the drink was, it was sweet and juicy and had a lot more flavour than traditional tea bag fruit teas. I think this type of drink would be perfect for the colder weather. I also like the idea that the drink can be strengthened or diluted, which is perfect for our house as I love strong fruit teas and hubby likes them much weaker.
It's also nice to a simple plastic bottle which can easily be recycled.
I would love to try some of the other flavours, particularly the honey and lemon, which I think would be great if you're suffering from the sniffles.
(Competition win)