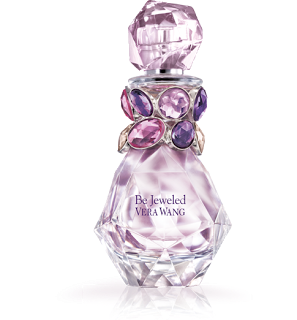 What the company say
Be Jeweled is about attitude and a certain sense of glamour, fun,
self-expression, feeling ready and spirited and happy… ready to take on the world. Vera Wang
A radiant fruity floral that sparkles inside and out. Notes of red currants dazzle with a splash of champagne, opening with energy and excitement. A flirtatious peony bouquet follows as pink sugar crystals glisten in the background like a cluster of gems, creating a perfect combination of glamour and girly.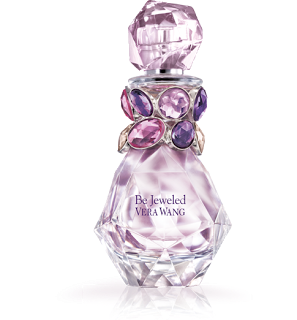 Price and Stockists
The perfume is
available
from large department stores and high street perfume stores. The 30ml bottle is on average £33.50 and the larger 50ml bottle is £44.50.
Packaging
The perfume comes in a super attractive bottle, it's purple and very girly with pretty contrasting coloured gems around the neck of the bottle. I do like the bottle, but I don't think the bottle looks overly expensive, it reminds me a little of something Taylor Swift of Britney Spears would put their name too.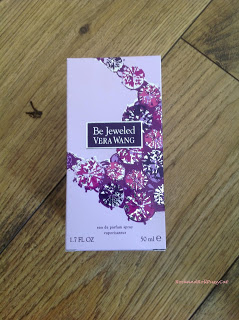 Thoughts
I quite like this
perfume, well the smell anyway but I feel it's something I'd use as a
handbag perfume, something I'd use daily for work, or to freshen up
whilst out shopping not something I would necessarily keep for
special occasions as on me it just doesn't last.
The scent is
sweet and fruity, yet quite crisp. I think the notes of red currants
are pretty obvious and the crisp tangy smell from the champagne. The smell isn't too far away from sherbert!
For me, this
lends itself well to the summer months. It seems like a lighter,
summery variation of a normal, stronger perfume.
The scent is probably more suited to younger females, late teens to mid to late 20's.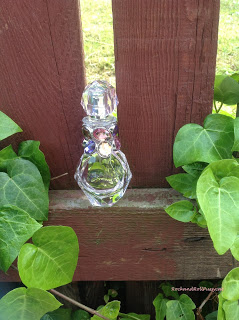 Pros
Pretty bottle
Light crisp scent
Not overpowering
An ideal summer fragrance
Cons
Smell doesn't last very long
Not too widely available yet
Expensive for such a light fragrance
Finally

Whilst I like the smell of the perfume, the fact it doesn't last on me is a big let down. I like perfume that stays with you all day, especially if I was to pay £44.50 for it. I don't want to have to keep reapplying my perfume – I'm not made of money! This is a nice perfume to stick in my handbag but it's not something that would become a firm favourite or something that would be purchased in the future.
(Competition Win)