When I get the chance, I love crafting and making things. Time is often against me now so I tend to look for less time consuming projects, allowing me to get my creative hat one but without eating away at too much for my spare time.
I've recently been introduced to Stampin' Up!, who are an international crafting company that produce and sell a range of crafting items including scrapbooking equipment, paper and crafting kits like the beautiful Watercolour Wishes card making kit.
The kit contains everything you need to create 20 pastel pretty hand made cards which can be given to friends and family.
The kit comes safely packaged in a pretty vintage style brown box which can be used to store your kit until it's complete and then used for something else afterwards.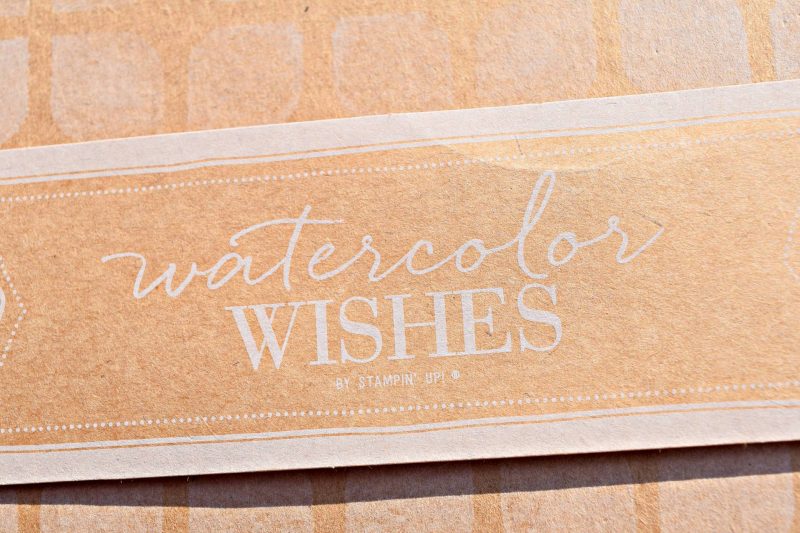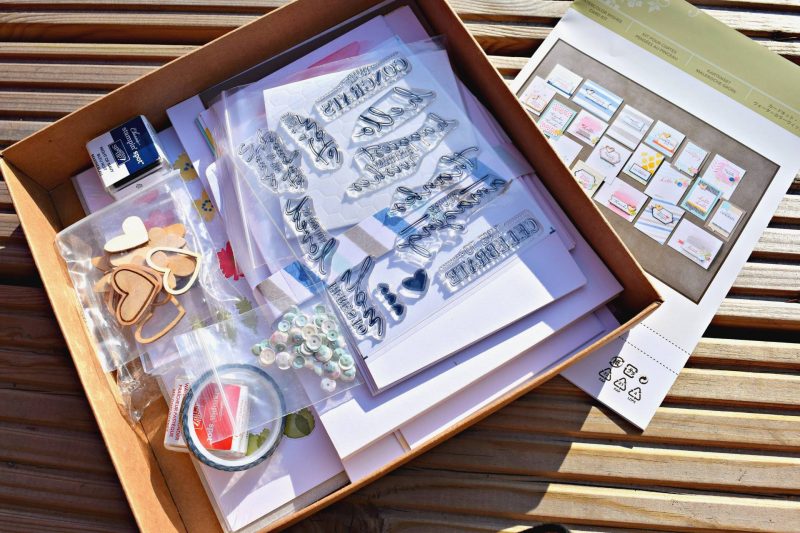 The box is jam packed with crafty goodies and I couldn't wait to get stuck in. The kit comes with –
* 20 cards and matching envelopes total – in three different sizes
* 12-piece resusable photopolymer stamp set and stamper
* A selection of Die-cut accents
* A selection of cardstock stickers and shapes
* Night of Navy and Watermelon Wonder Classic Stampin' in pots
* 1 small roll ofWashi tape
* sheet of sticky 3D dots
* 50 pearlescent sequins
* booklet with card design ideas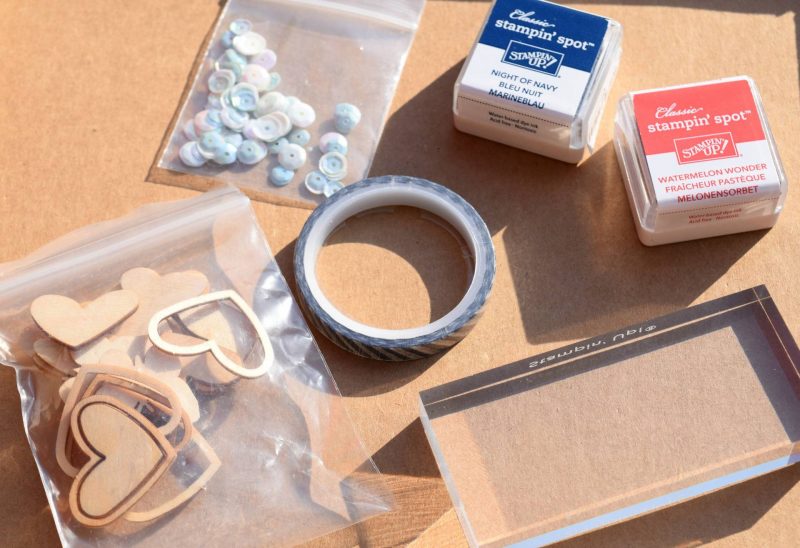 I'm impressed with the amount of embellishments that come with the kit. The wooden shapes are so sweet and the colours of the card stock shapes look some summery. There's so much choice in the kit you can add as much or as little as you like to each card. You can follow some of the suggestions featured on the booklet in the kit or create your own unique designs.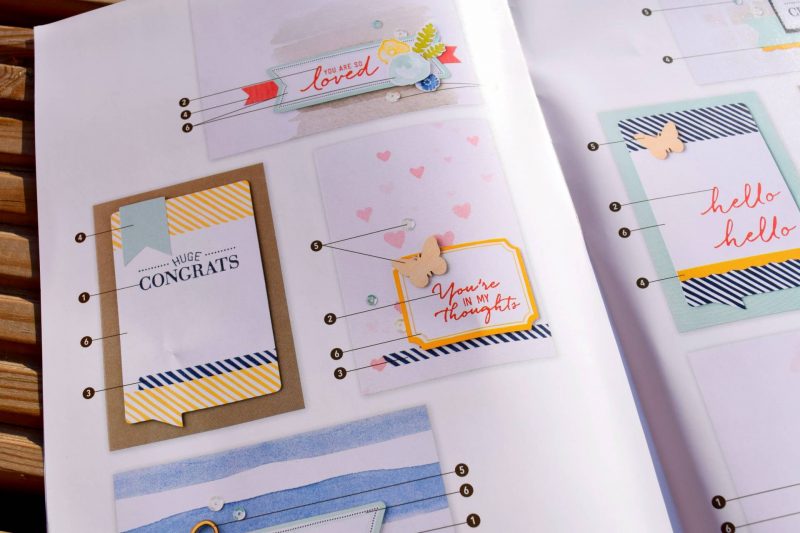 I'd never tried stamping before the Watercolour Wishes set arrived so I was a little apprehensive about using the stamp and ink. I thought it might seep or make a mess of the cards. I'm very impressed though, it's very easy to use and makes no mess at all.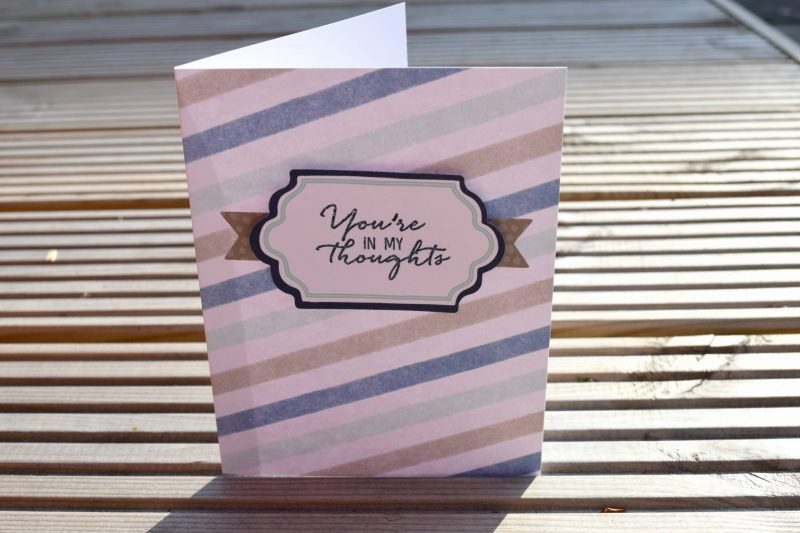 I love the theme of the kit. The watercolour and striped designs are pretty and not too feminine which means the cards can be used for both males and females.
I'm really impressed with the kit. The quality is fantastic and I've really enjoyed making cards. I think there's something really thoughtful about home made cards and this kit makes making them so much easier.
I'm going to look out for some other kits from Stampin' Up! and add them to my Christmas list!
*I was sent the kit in return for an honest review