Weddings are expensive things. The average wedding is said to cost a whopping £20,000! When you're planning a wedding, saving money and sticking to a budget is very important.
Hubby and I didn't do too badly. We got married abroad so everything cost a lot less anyway, but I also shopped around, made things myself and didn't go overboard with anything other than my dress and our rings.
If you are planning a wedding on a tight budget, you'll find all the little extras can add up very quickly. Things like favours may only cost a few pounds but when you have a lot of wedding guests the total can easily enter the £100's.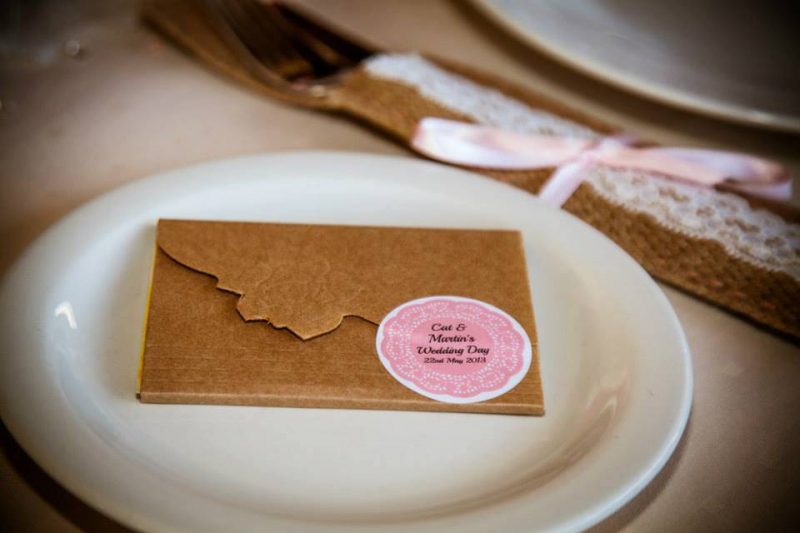 I made my own favours, hand making everything in the UK before we traveled to Cyprus. I made all of my table decorations and place settings and even some of the cake decorations. I probably spent around a quarter of what I would have spent if I'd bought everything.
When we were planning our wedding I searched the internet for ways to save money and hacks on how to make our wedding look great without getting us into debt. I'm sharing some of my favourite tips below.
* Use homemade candles or very cheap ones from places like Ikea to decorate the wedding venue. You can decorate them with lengths of lace or ribbon or put them in old jam jars for a beautiful shabby chic look. Candles always have a romantic feel and can quickly change the ambiance for a room for a couple of pounds.
* Buy some cheap glasses and decorate them with glass pens. You could write them with the date of your wedding and then they could double up as favours for your guests.
* Fill small paper bags with some old-fashioned penny sweets to give to each guest or make your own sweet table. I had one at our UK party and it probably cost me £50 in total in comparison to the £350 I was quoted by a company to provide one.
* You and your fiance can make cupcakes with the names of the guests on it, they're either a nice addition, or again, a purse friendly favour. It means you'll be able to buy a smaller cake which will save you money.
* You can always ask friends to help you out. I'm sure you bridesmaids or best man would help with any finishing touches or hand making any decorations.
* Use discount and freebie sites You can grab great bargains on sites like gumtree or www.wowfreestuff.co.uk and make sure you check out your local charity shops especially if you're going for a mismatched theme. I bought all of my sweet table china and glass containers from charity shops and saved a fortune.
* Use Pinterest for ideas. I promise it will be your best friend. From unique ideas to simple step by step guides, it was my best discovery when I was planning our wedding.
* Borrow and buy from friends. I borrowed white bird cages from my wedding planner that she'd bought for another wedding and then we came back to the UK I sold most of my wedding decorations in bulk to a friend of a friend who was getting married a couple of months after us.