National Wallpaper Week runs between 5th and 11th October and Graham and Brown have dedicated a theme to each day of the week, celebrating design, colour, pattern and passion.
Each day of Wallpaper Week is dedicated to a theme:
Monday: Date Night
Tuesday: Calm
Wednesday: Inspired
Thursday: Nostalgic
Friday: Funky
Saturday: Glamorous
Sunday: Social
I've decided to concentrate on the Nostalgic theme, looking at things that make you feel at home. If like me you're comforted by your surroundings, love to collect memories or you're simply a sucker for florals, then I think you'll love this theme.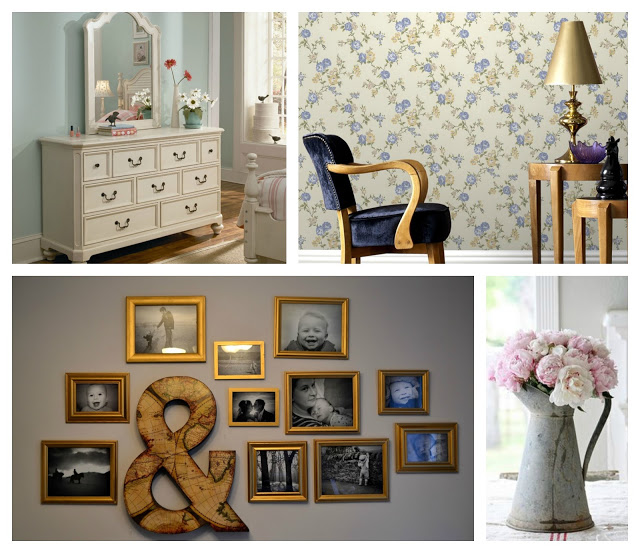 I think the beautiful Rose cottage wallpaper is the perfect fit for this theme. It's a classic, calming pattern which makes me think of a country cottage with generations of families having lived there, cosy log fires and aged but loved furniture that's built to last.
I think the nostalgic trend is about memories, family and history. There's nothing better than a house that feels like a home. I'm not on for bland walls and minimalistic furniture. I like to be able to display my things, my treasures, my finds so when I look round my home my memories take me back to certain places or times.
My own photo wall is a place where some of our family memories are displayed. I love being able to look at them each time I go into the dining room.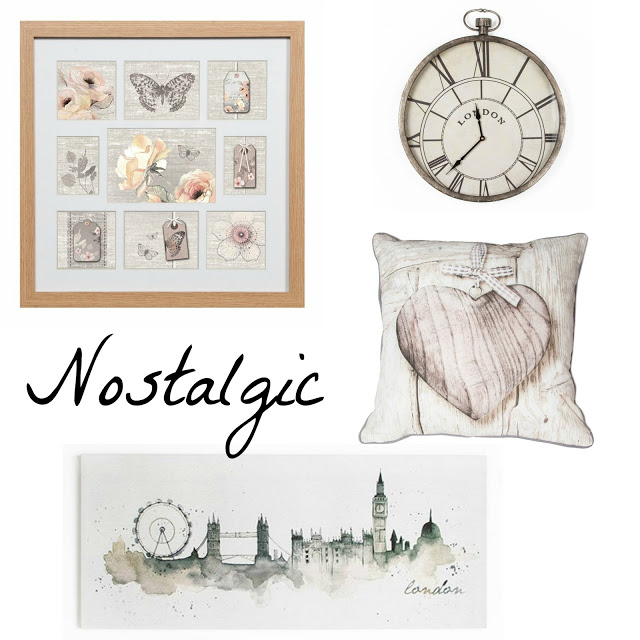 I've found some other accessories from Graham and Brown that fit nicely with the Nostalgic theme, I particularly like the London Watercolour, it has such a sentimental feel to it, I feel quite wistful when I look at it.
It's worth bearing in mind, Graham and Brown are offering free delivery on their website during wallpaper week.
*I am a Graham and Brown Ambassador*