I love interiors and home design. I love flicking through paint charts, collecting wallpaper samples and day dreaming about new furniture. I think one of the reasons I want to move home is so I can start decorating again, and give another home my own touch. I'm really enjoying my ambassador role with Graham & Brown, I get to work on an exciting monthly brief and share my ideas, thoughts and inspiration with the help of their beautiful products.
The brief I was set this month is
'Popsicle',
Whether it be brights, pastels or even neon shades, this month is all about colours and where I can see Popsicle in my past, present and future.
Past
I really enjoyed this part of the challenge. It gave me a chance to reminisce about times gone by and of course, scour Pinterest. I love Pinterest but it sucks me in to it's colourful world of pretty pictures and keeps me there for hours.
Popsicle brings back fantastic memories of my childhood. My beautiful Care Bear bedroom, filled with Trolls with multi coloured hair, my rock gem collection (I used to collect EVERYTHING) glistening in boxes on my windowsill. I had pots and pots of pretty pens, the scented pearlescent ones were my favourite and I used to spend hours scrawling colourful patterns across school books or covering the pavement outside our house in waves of pastel chalk. Not to forget the sweeties! Who remembers layered jars of brightly coloured sherbet in your local shop, Sunday afternoon at your Grandma's and a plate piled high with Party Ring biscuits or Iced Gems and the fact the sugary 'dollop' on the top was the only tasty bit.
Present
I'll admit, this part of the challenge I struggled with! It seems my home is a little less colourful than I thought. Don't get me wrong, I don't live in a Magnolia world, but I do think I need to inject some brighter shades into it.
Our rooms are quite neutral. We have pale blue in our room, a frosted steel colour in the kitchen and dining room and bright green on the stairs, the rest of the house is shades of beige and cream with pale coloured accessories. I think our brightest colours come from the little mans toys or his bedroom.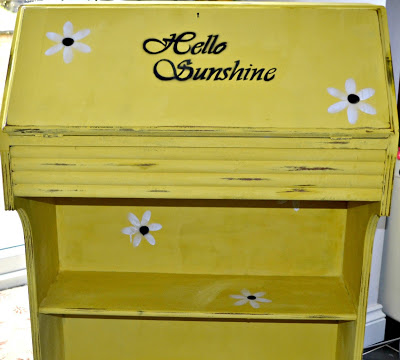 I have recently been on a bit of an upcycling mission and chose to use a much brighter colour than I'd normally go for, something a little out of my comfort zone. I'll be writing a separate post about this at a later date. I turned an old smelly bureau into a brightly coloured summer inspired outdoor display unit for my summer flowers.
Future
I would love to inject some brighter colours into our home. I think I need to be a little more adventurous and look outside the box for inspiration. I hope my journey as a Graham and Brown ambassador will help with my creative side and my home will see the benefits.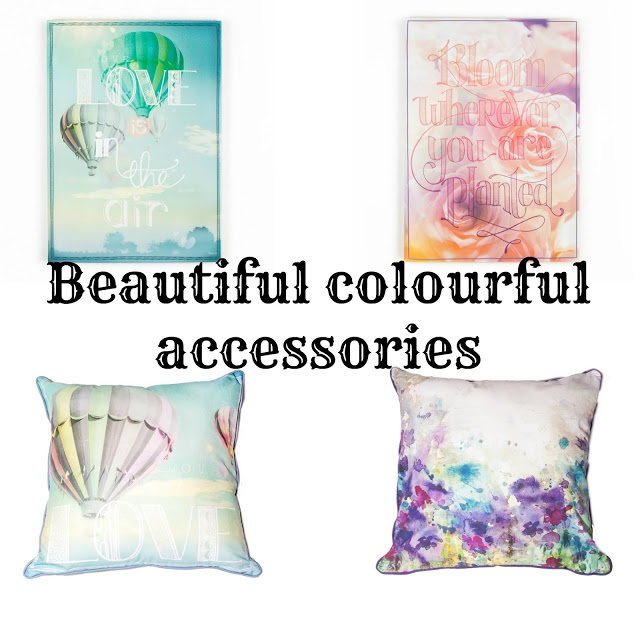 I love the accessories from Graham and Brown, especially the muted tones of the canvases and cushions I've featured above. They're dreamy and whimsical and make me think of faeries and summer meadows.
I think the
Bloom canvas
and
Love is in the air canvas
would look great in our dining room. The walls are a very pale grey so the brighter colours would make the room more cheerful and bright.