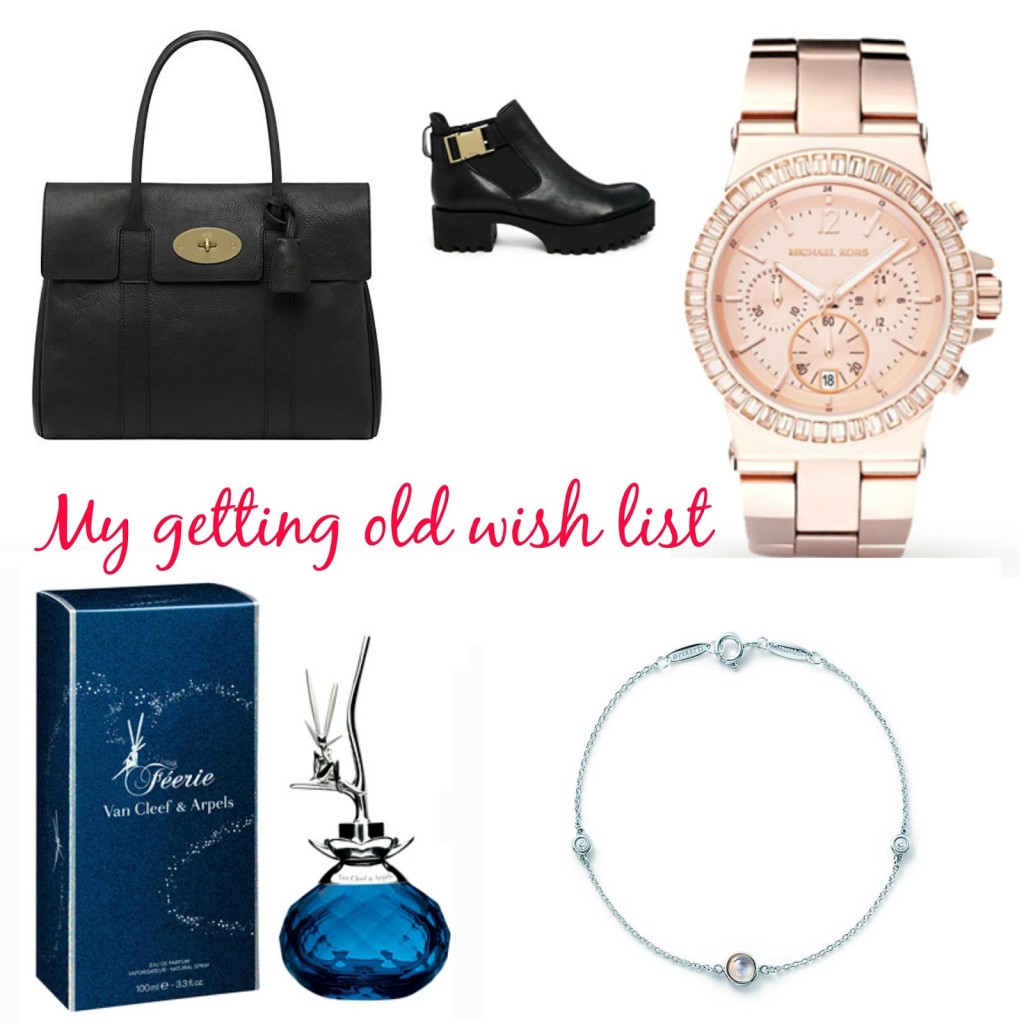 You might already be aware, as I've moaned about it on Twitter and on my blog previously but it's my 30th birthday VERY soon. I'm not sure whether to celebrate or hang my head and hide somewhere until it's all over.
One things for sure, getting birthday presents will make me feel a lot better about getting older! I've compiled a little wish list of things I'd like to receive, some are a possibility and are some a damn right indulgent dreaming!
My husband would tell you, I am an absolute nightmare to buy presents for. Not only am I indecisive (I often don't really know if I want something myself, so God knows how I expect others too) but when I want something, I go out and buy it. None of this waiting round for Christmas' and Birthdays! Hubby hates buying for me, can you see why!?! Usually before I open his presents, I check he's kept the receipt. Now you might think that sounds a little ungrateful, but all I'll say is – burgundy snake print shoes! His present buying track record hasn't always been too good.
Anyway, some of the things below would be lovely to wake up to on my birthday!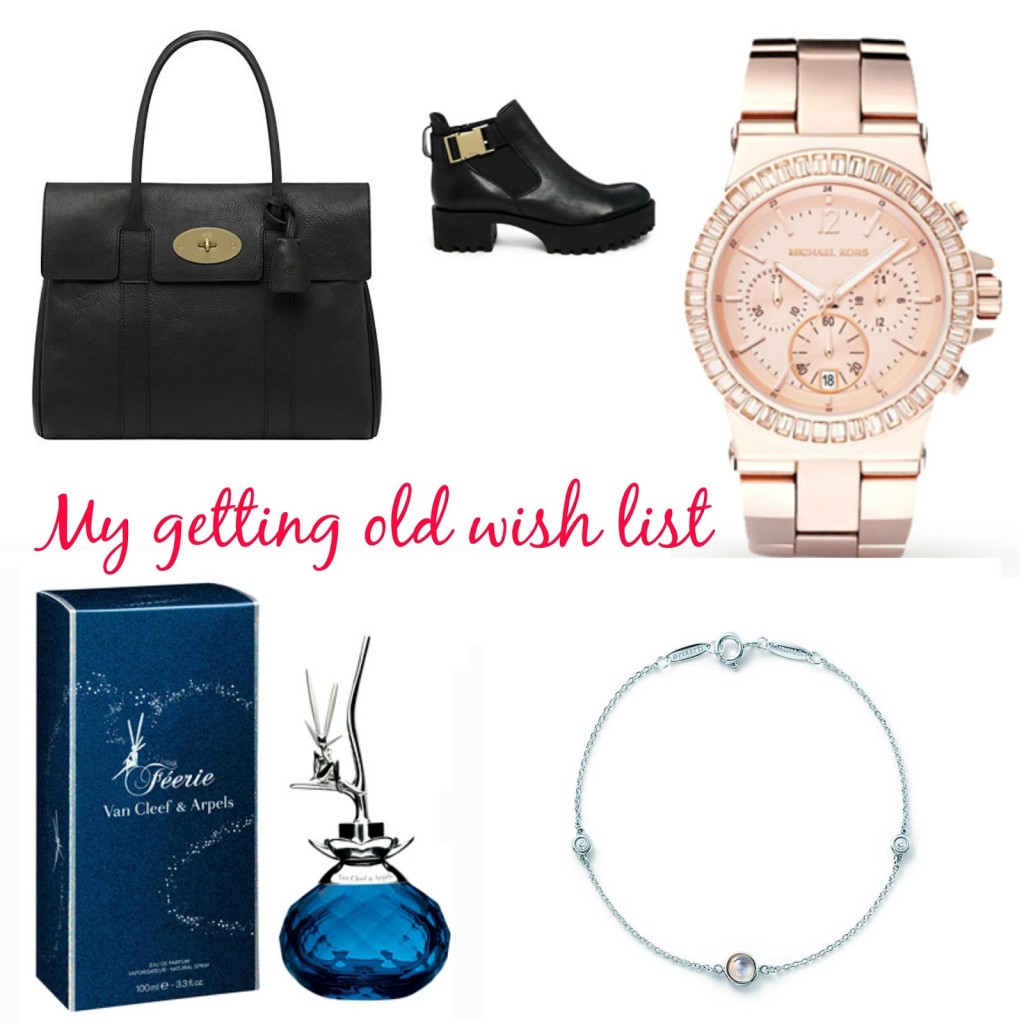 I've lusted over this Mulberry Bayswater bag for a long time. It's a beautiful bag and such a classic design, but in all honestly it'd be a pointless gift. I just wouldn't have the opportunity to use it. Since the little man was born in February I have used a bag that isn't a change bag only twice! It'd end up sitting on a shelf, simply being admired. It's be a very attractive and very expensive ornament!
I love my little family but I sometimes miss the days when I would have bought myself a gift like this on pay day. Those days are long gone now though. Maybe when the little mans older and less likely to eat part of my bag or it's less likely to be filled with broken baby biscuits or Sudocrem!
I actually need some new ankle boots. They've become the footwear of choice. I'm all about comfort these days and very rarely wear heels. These fab Asos ankle boots look comfortable but I think they'd surely convince someone I was still quite stylish!
I love Van Cleef & Arpels Feerie perfume but it's so expensive! It's ok to ask for it at birthdays though! From it's whimsical bottle to bewitching scent, I love it.
This Michael Kors watch is another thing I've lusted after for a while. It's years since I wore a watch but I do really like this one. It's very different to what I'd usually go for, the colour is quite girly and unusual. With both watches and jewellery I'm a bit rubbish, I'll wear something without taking it off for months, and then take it off for whatever reason and it gets lost in a drawer or jewellery box, never to be worn again. I suppose that's why I'm a little reluctant to actually ask for this Michael Kors watch as a present, both hubby and my Mam have been asking what I'd like, but I'm yet to give any hints.
I suppose it's the same with the Tiffany bracelet. I love it. It's beautiful, but it's also very expensive, especially if I was to wear it a couple of times before it disappeared into the deep dark layers of my dressing table. Regardless though, every lady should have at least one Tiffany item! Actually I'd like five or 6, I'm a huge fan of the stacked bracelet look. I think they look so casually gorgeous but I just don't know where to start!
So .. If you can't think what to buy me, take a look above, otherwise I'm happy to accept Spa vouchers, make up, beauty products, clothes, or you could always just come and look after my child and let me sleep!!