For me, washing my face with soap is a no no. It dries my skin out, and gives me that awkward, tight feeling, so when I was given the opportunity to try out Pure Chimp Super Soap I wasn't too sure what to expect.
Pure Chimp are based in Cambridgeshire in the UK after being founded in 2013 They sell a small range of products which are all 100% natural and contain no nasty ingredients. The products are all reasonably priced suitable for Vegans.
The packaging is quite simple, with the soap arriving wrapped and closed with a simple name and ingredients sticker. The soap can only be ordered in a 100g size, which will cost you a very reasonable £3.95. The packaging and design is very Lush-esque. I'm a big fan of minimal packaging on beauty products – I'd rather pay for the product not what it comes in!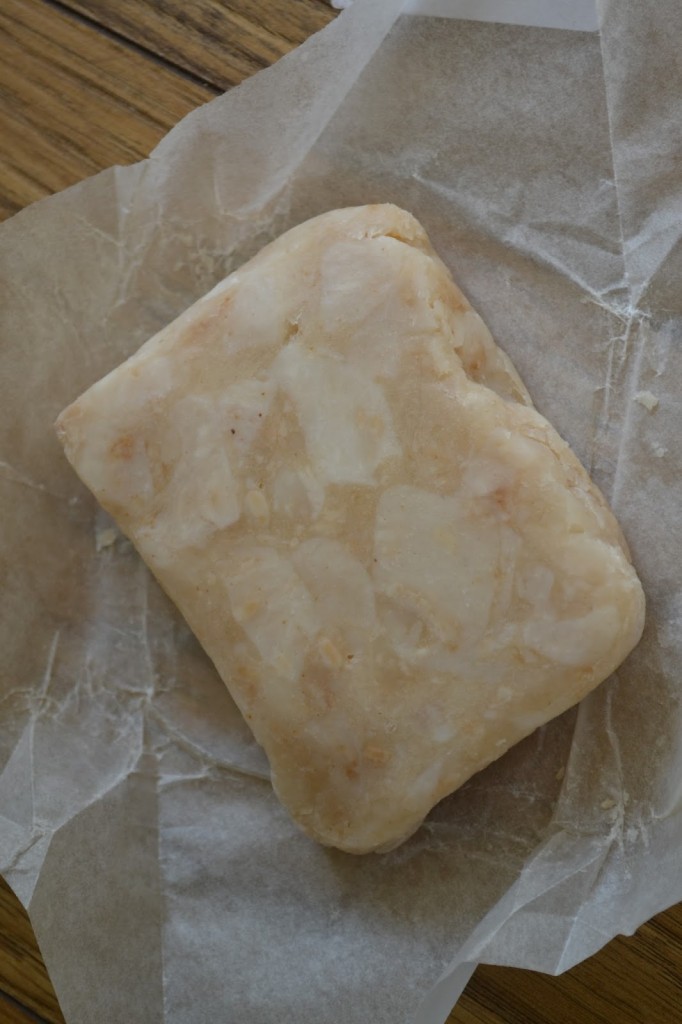 The most obvious thing after unwrapping is the absolutely delicious scent. It makes your mouth water. It has a very warm, vanilla and banana smell, definitely like something you'd eat.
The soap is 100% natural and contains no nasty additives. The ingredients include Olive, Oil, Shea butter and Coconut Oil, all of which are extremely nourishing and soothing for dry or sensitive skin.
When mixed with water the soap creates a soft, luxurious lather. It feels quite creamy and is very easy to use on your face. A little goes a long way too. To use, I went my hands before rubbing the bar of soap through my hands three or four times. I find that's enough to wash my face properly.
I've been using this on a morning and evening for over a week now and I'm quite pleasantly surprised with it. I've had no soreness or tightness and my skin feels really soft and hydrated. I've used this a few times as a make up remover too, lathering it up, rubbing my make up covered face in circular movements and then rinsing. Considering how cheap it is to buy, I'm impressed with the fact it has more than one use.
Although I've been using the soap for over a week, you can hardly tell it's been used it all. I regularly buy Lush products but find a massive annoyance in the fact once a bar of soap is wet, it never dries out fully and ends up a big soggy mess on the side of my bath, which means it ends up wasted. The Pure Chimp Soap Soap doesn't! It dries out after use and stays solid which I'm so pleased about.
The only gripe I have with the soap is, if you accidentally get any in your eyes, it really stings!
Overall, other than the eye stinging this is a really good product. I think it's worth buying for the scent alone (I really can't express how delicious it is) but if you're actually looking for a product that does what it claims, this is also one to look out for,
I have also tried Pure Chimp's Super Cream, if you'd like to take a read about it.
*I was sent the product for review purposes. Opinions are my own*