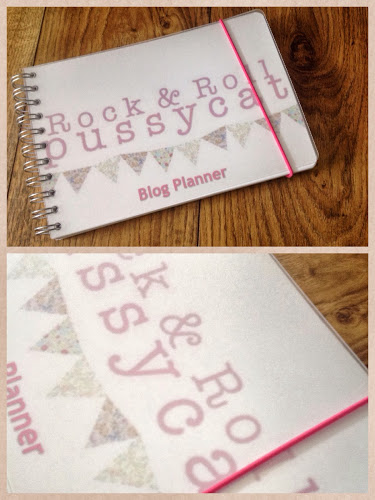 I love lists, and writing things down. I think secretly I have a little OCD. I love to be organised, but unless I write EVERYTHING down it goes out of the window.
As my blog is getting a little busier and I'm writing more I knew I needed to get something in place to record when things need writing or reviewing. I'm also an avid competition enterer and love to keep a record of any prizes that I'm lucky enough to win.
Personal Planner is a simple to navigate website where you can customise your own planners in a range of sizes which are then delivered to your door, you can even customise your planner to make it leather bound.
The delivery is also super quick. I chose my design and placed my order on 27/09 and it was through my letterbox on 3/10.
The quality is impressive. The inserts of the planner are on really good quality thick paper with a simple layout which is easy to read.
Any blogger or organised person would love to get a gift like this for Christmas, and what makes it better, is that they can actually personalise it to their own tastes!