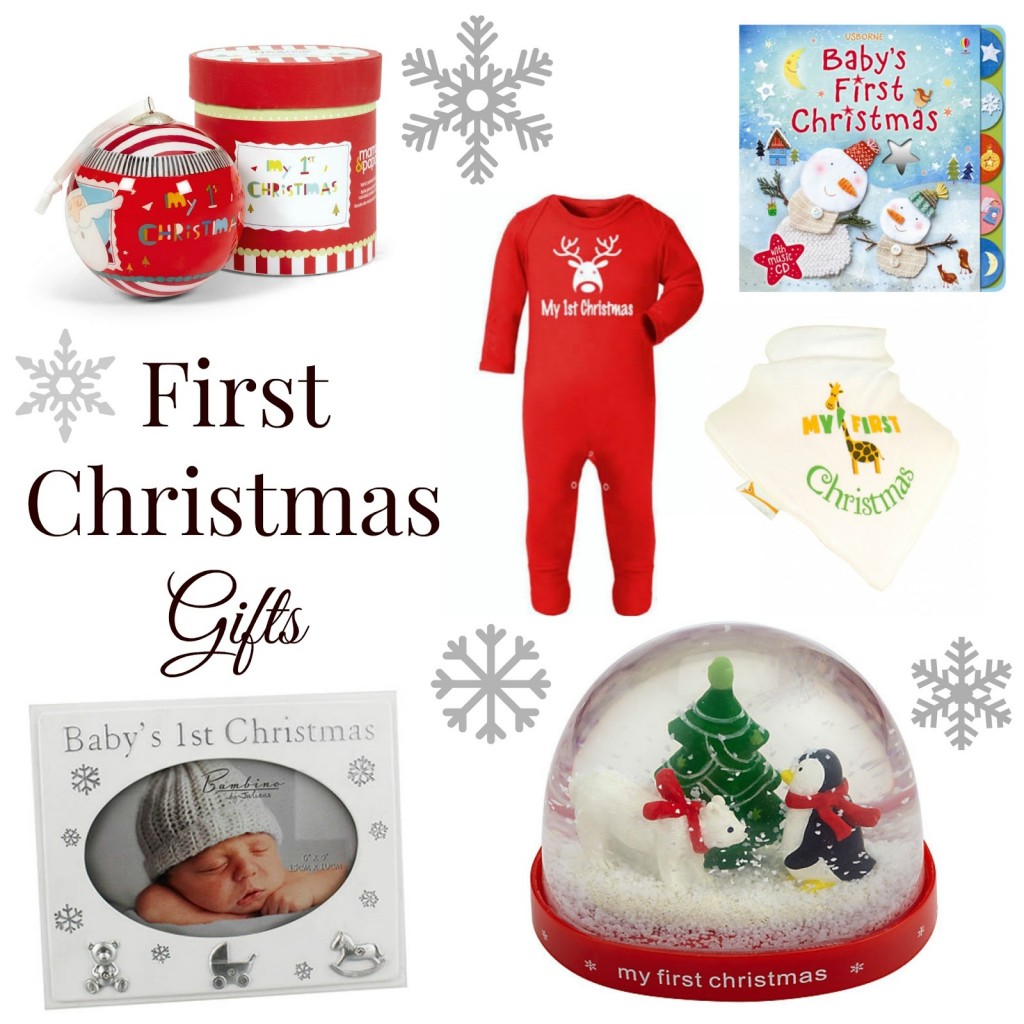 It's the little mans very first Christmas this year and a rather magical time for us as a family. I'm under no illusions, he won't have a clue what's happening, but for hubby and I it's something we will be able to look back on and talk about for years to come.
To commemorate the little man's first Christmas, we've bought various keepsakes and started some new traditions (more about those in another post).
There are so many beautiful keepsake gifts you can buy as a first Christmas gift. I've put together a selection of some of my favourites, with an added advantage of each costing less than £10!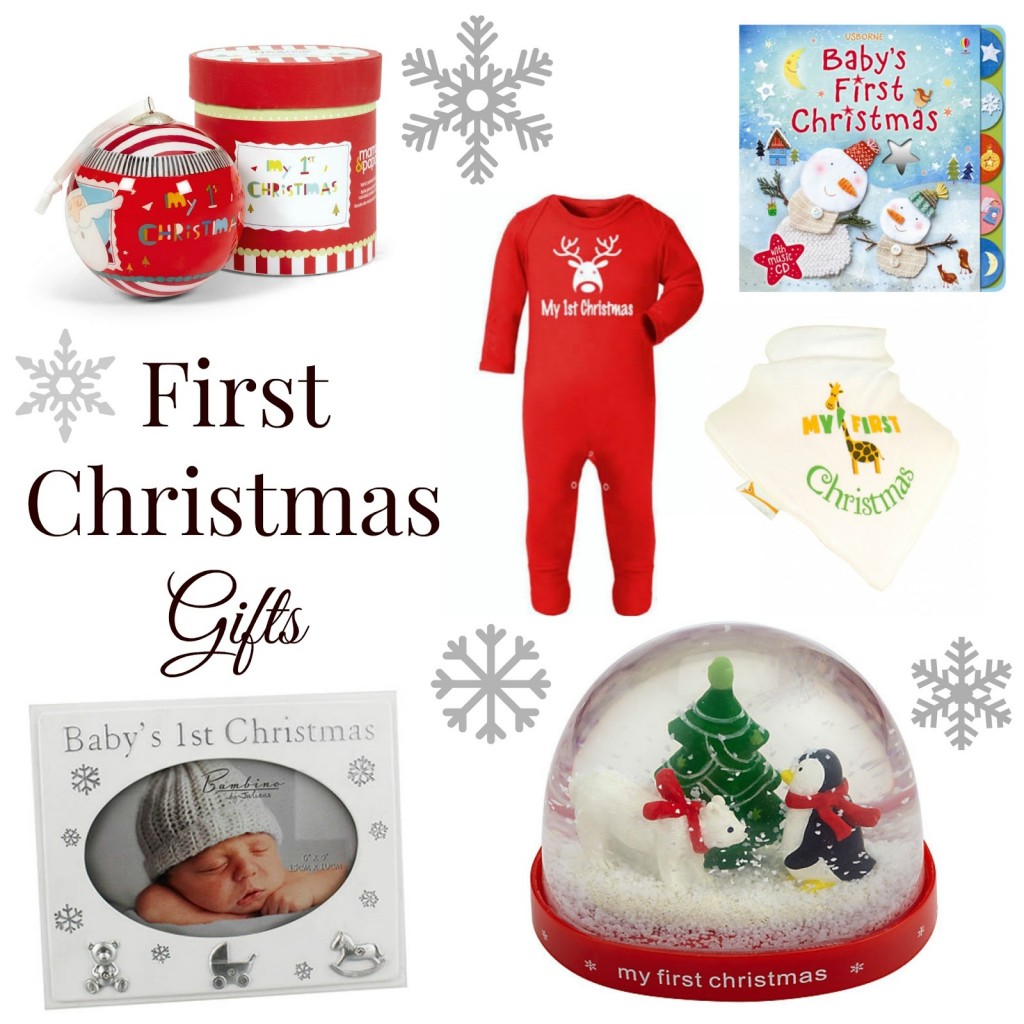 Hand painted bauble – £5.21 / Snow Globe – £7.95 / First Christmas photo frame – £9.50 / First Christmas musical book – £9.99 / First Christmas bib – £4.00 / First Christmas romper suit – £9.95