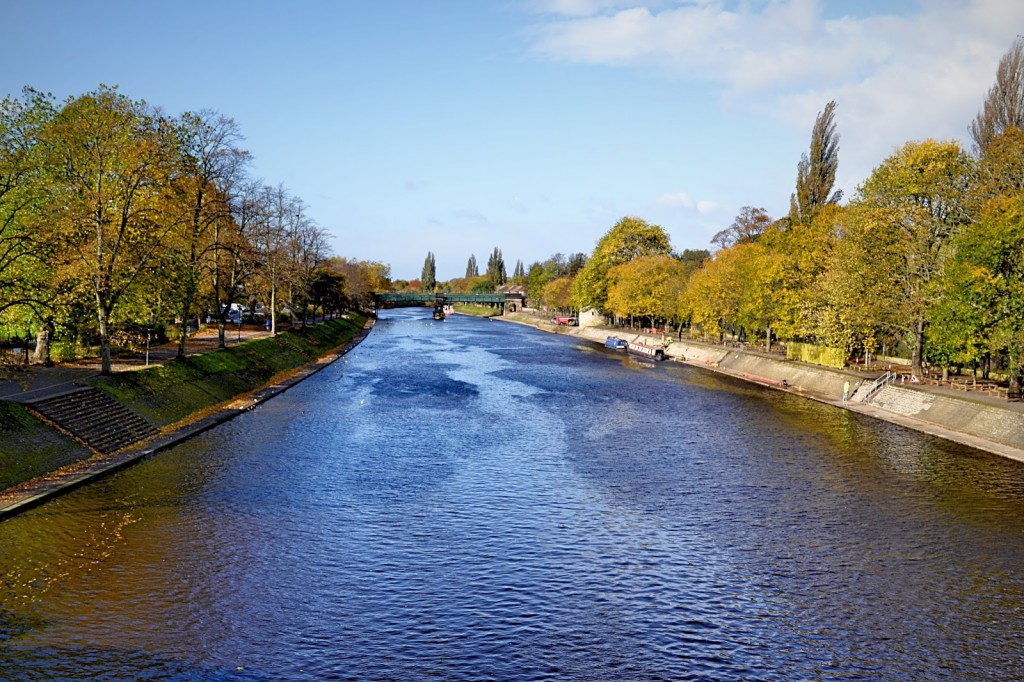 Last week Hubby and I took the little man down to York for a few days for a list minute break.
After much searching and Trip Advisoring we finally settled on the wonderful Blackeney House, a beautiful, spacious and friendly B & B set in a large Edwardian house. Blackeney House is a pleasant 20 minute stroll out of York City Centre.
When we go away we usually have a jam packed itinerary but on our trip to York we decided on a more laid back approach. Hubby and I have been to work many times so we've seen the touristy things so for this visit we made no plans at all.
We wandered the blustery streets, looked at the beautiful buildings, window shopped along the Shambles and strolled through the museum gardens
We were lucky with the weather, which was fine and sunny but really windy.
We paid a visit to York Railway Museum where we ate lunch on the Station Hall restaurant and wandered round the exhibitions.The museum is donation only, but you are accosted at the entrance to try ensure you donate. We hadn't actually realised it was free until we were half round as the entrance is manned with tills. Whilst the £6 donation we gave was rather reasonable for size of the place I would have preferred to donate if and when I wanted too rather than before I'd even been inside.
I was pleased to find a small soft play area inside the Railway Museum which was a welcome half hour stop for the little man.
We didn't visit York Museum this time but we did have a wander round the gardens, which were stunning. I love this time of the year. The burnt colour of the leaves goes so well with the crisp Autumn air. Everyone seemed to have the same idea as us, as the gardens were pretty busy with either people on their lunch breaks taking in the views or other visitors going for a walk.
We even came a cross a cute little squirrel who was extremely tame and keen to pose for photographs.
I'm already looking forward to my next York visit at the end of the month, this time for some retail therapy at the Christmas market and cocktails with the girls.