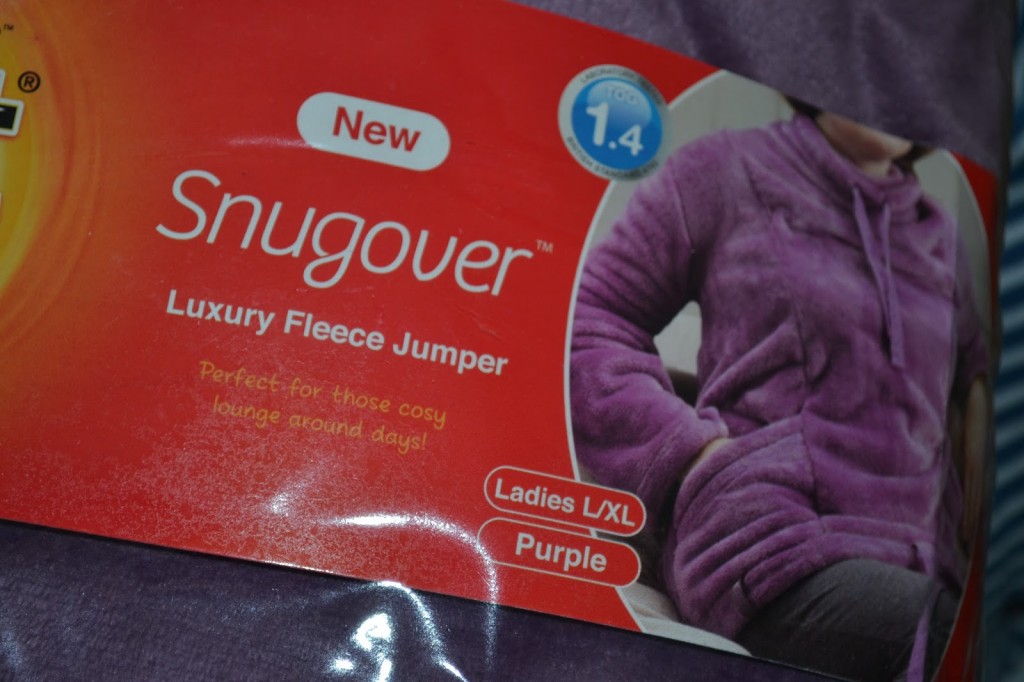 Doesn't it feel cold all of a sudden?!
Winter is quickly approaching and the air is nippy. The nights are starting to get chilly and you can already see your breathe in the air. It's time to get out the cosy jumpers and crank up the heating, it's also the perfect time to cuddle up on the sofa.
It might not be financially practical to turn up the heating as high as you'd like, so what's the next best option?
I think the Heat Holders Snug Over top* has to be up there with some of the best ways to keep warm! It's a comfortable, casual fleece top, perfect for throwing on over PJ's or under your coat on a chilly day. With it's toasty warm 1.4 tog rating it's the perfect way to stay cosy.
It's available to buy it in purple, navy or black, in sizes small to extra large and costs £25. The ruched funnel neck prevents any nasty drafts attacking your neck and means there's no need for an additional scarf. There are two pockets on the front, which are perfect TV remote size and drawstrings at both the neck and hem, so you can tighten it in and make it even more cosy if you need too.
The Snug Over has become my go to bit of lounge wear. It's super snug and the perfect addition to my lazing round attire. I've worn it pretty much every evening since it arrived, teaming it nicely with my Heat Holders socks.
I'm a huge fan of the Snug Over, having used Heat Holder products before (their socks are literally my favourite sock variety, ever!) I think this is a welcome addition to their range. I hope they bring it out in some other colours. I'd also like to see some variation on the styles, I think a zipped front version would be a great idea.