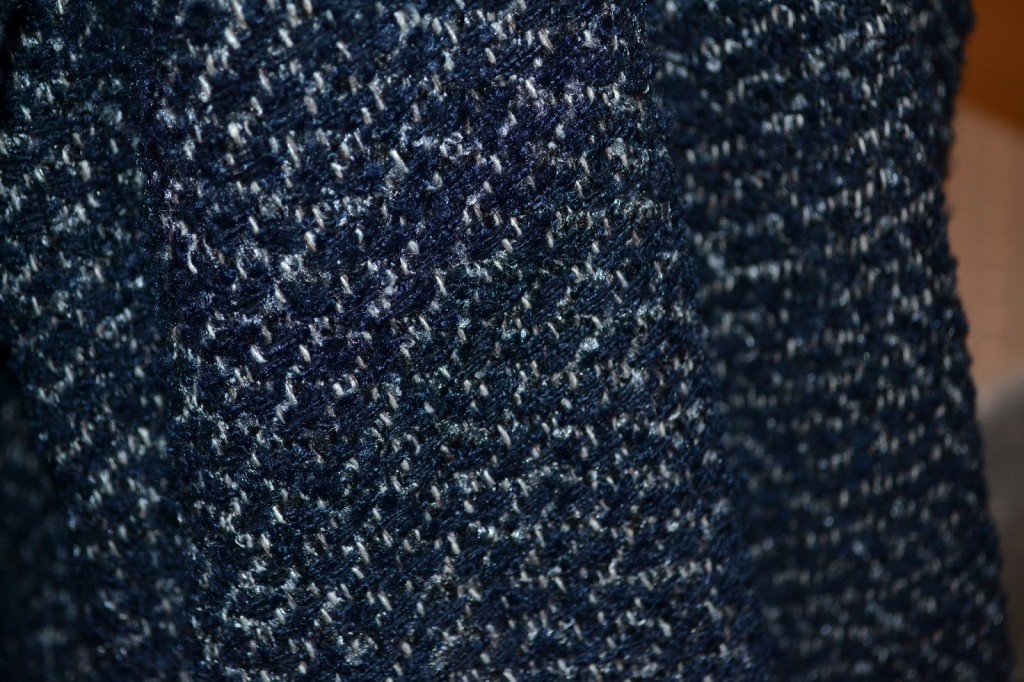 I'm coming to the end of my maternity leave and am back on full pay now (thank god for annual leave),it's been a rare occurrence over the last year to buy clothes or shoes for myself, so when I was asked if I'd like to review something from the Lorraine Loves range at JD Williams I jumped at the chance.
After much deliberation I decided on the Boucle longline coat*. The coat is available in sizes 12 right through to 32. It's navy in colour with a cream flecked pattern running through it.
The coat is single breasted and very lightweight. It's lined with super cosy cream faux fur which is perfect for the cold wintery mornings we have at the moment.
I really like the colour and style of the coat but I'm not a huge fan of the cut. It's too boxy for my shape, I think anyone who isn't straight up and down would struggle to pull it off. It isn't very flattering around the middle as it's not fitted.
The coat sits mid thigh for me. I like the length and it's pretty warm considering how lightweight it feels. It's nice and easy to throw on, I just wish the shape was a little more flattering and it'd be the perfect winter coat. I really like the coat and I think it'd look fab on a slimmer person.
It's priced at £80 for my size on the JD Williams website. That's about average for what I'd usually pay for a new winter coat so I think the price is pretty reasonable.
The coat came extremely quickly after it had been ordered so there were no issues there. Prior to receiving the coat I'd never actually used JD Williams, having