Children can be fickle creatures, with their favourite characters and objects often changing on a daily basis. If we were to change their rooms as often as their tastes change, we'd spend an absolute fortune.
Here are some simple ways to change your child's bedroom, without having to did too deep into your purse or wallet.
Use a changeable bed
Choosing a bed that can be moved around is a great idea for a child who likes to change their mind. There are some great mid sleepers available that can change in shape, add storage too or even increased in size. They will usually grow with you child so they offer good value for money.
Change the accessories
If you keep the room quite neutral you can change its look completely by changing the colour and theme of the accessories. Adding bright or character accessories will give the room a fresh new look without the cost of full redecoration.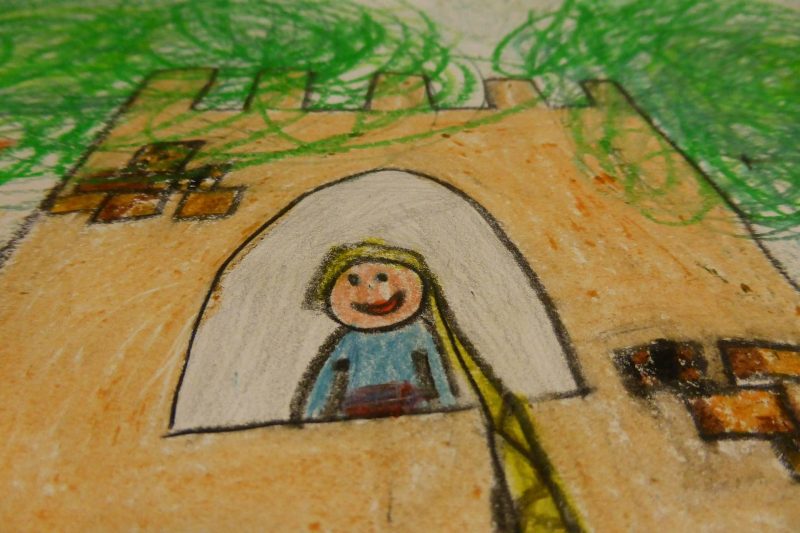 Create an art area
I'm sure we all have sheets and sheets of 'art' attached to the fridge but what about using it to decorate your child's room? You could use a piece of string along one ( or all ) of the walls and then display your child's drawings and paintings. They can create drawings to match the them of their room and you can add and remove art as often as your child likes. If your child enjoys arts and crafts, you could always create some wall art together to display on their wall.
Use wall hangings and bunting
Brightly colour posters and bunting can completely change the look of a bedroom. They're easily put up using blu tack and can be taken down quickly without any effort. They're such an easy and adaptable decoration for any bedroom.
Make a feature wall
Instead of using traditional wallpaper and papering each wall you could paint four of the walls a more neutral colour and then use a murals wallpaper one one of the walls to enhance the room. You can quickly change from a fairytale kingdom to a jungle or even a lego effect wall. How cool would that be!?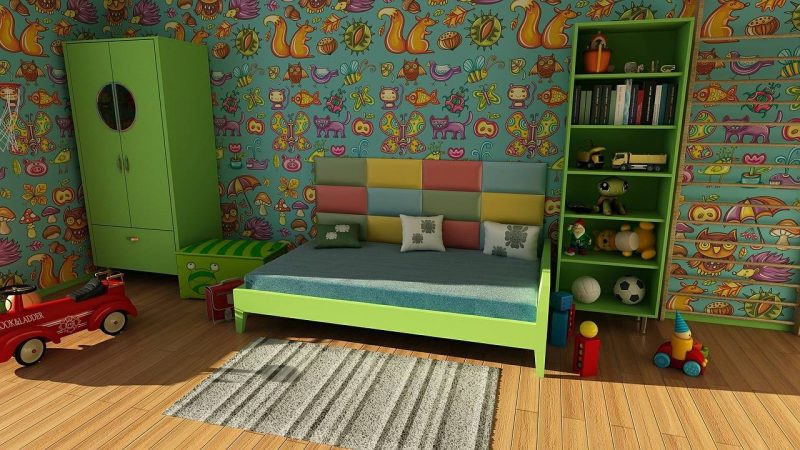 Personalise furniture
Update or change furniture using colour patterned wall paper, material or even photographs. You can change it often and get your child to help.
Do you have any quick and simple ways to make changes to your child's bedroom?
Collaborative post