We were recently invited along to Little Land Play in Peterlee to try out one of their play sessions. Located on Bracken Hill Business park, Little Land Play is very easy to find. It's a relatively new role play venue with plenty of free parking,
The Little Land Play day is split into three sessions –
Morning Session – 9am – 12pm
Afternoon Session – 12.30pm – 3pm
Late Afternoon Session – 3:30pm – 5:30pm ( late sessions don't run at the weekend)
The website recommends you should book online to ensure there will be a place for your child and depending on the session and day, the prices vary. The late session works out the cheapest at just £2.95 both on and off peak.
We visited during a mid week afternoon session and when we arrived at 12.30, Little Land Play was relatively quiet. It did however, get much busier during the session, with most of the tables filling up.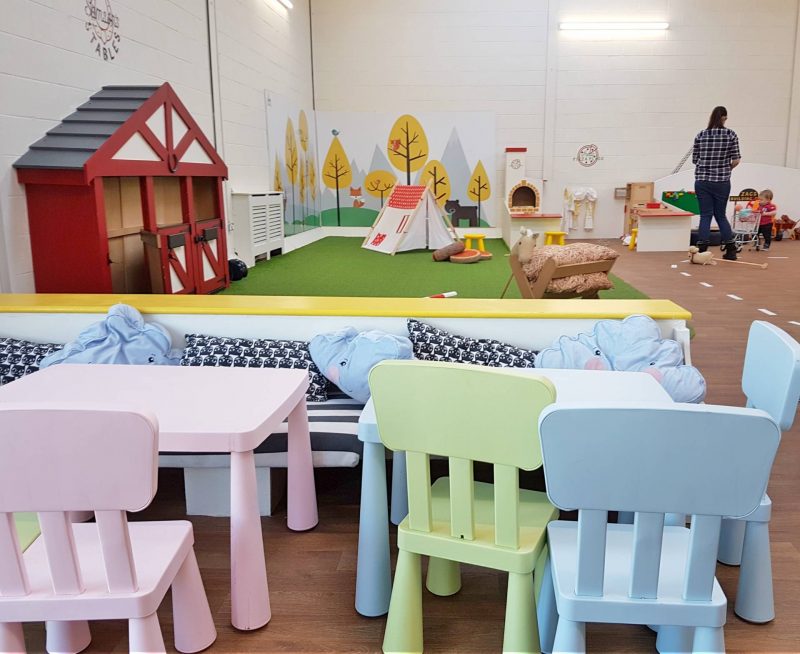 The first thing you'll notice when you enter Little Land Play is how bright and airy it looks. Set in a large industrial unit, the exterior doesn't give anything away. Inside, the walls are all painted white and there are huge sky lights in the roof which let in lots of natural light.
We've visited various role playing venues but Little Land Play definitely has the best layout we've seen. The play space takes up the majority of the floor space which meant it didn't feel cramped and parents can see their children with ease whilst sitting at one of the many tables and chairs dotted around the edge of the room.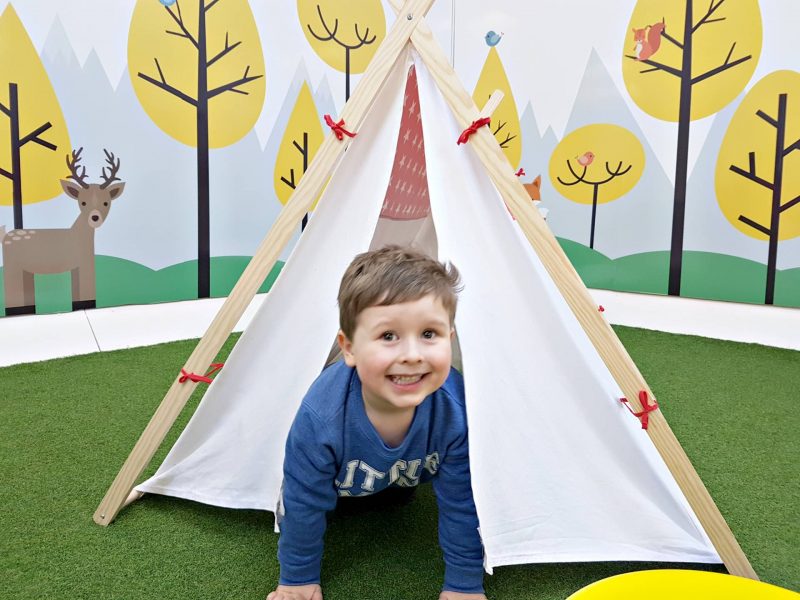 Most of the play equipment is made from wood and looks like it's built to last. Although the venue opened on August 2017, everything still looks brand new and spotlessly clean.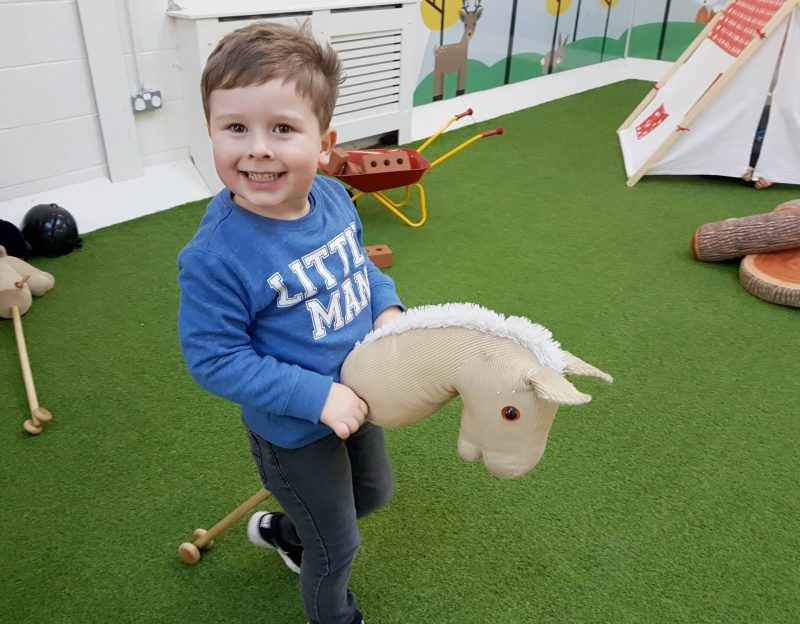 As there are no barriers between the different sections, the little man was able to move around with ease. One minute he was pretending to ride a horse, the next making a pizza.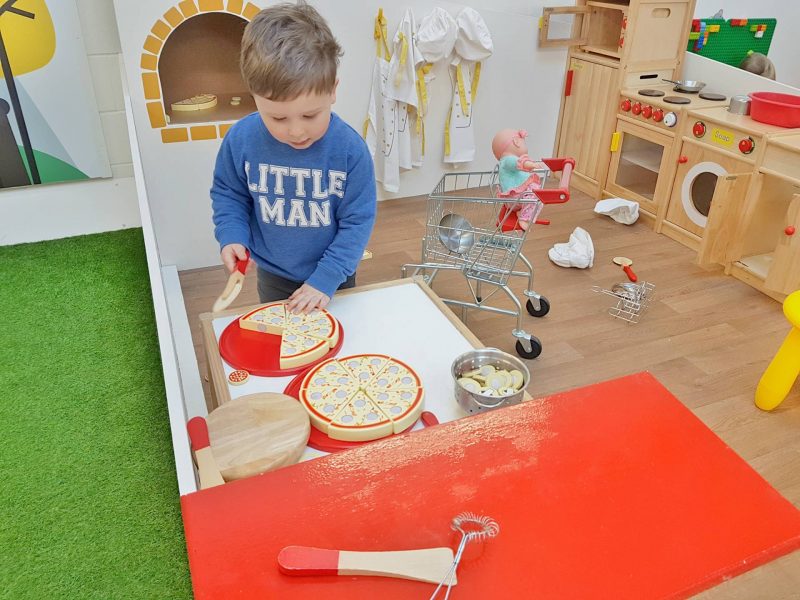 It was good that he was able to do his own thing. I didn't need to follow him round as I could see him clearly from my seat. That meant I could enjoy a hot cuppa while he played safely. Little Land Play have a 'proper' coffee machine too which was a very welcome surprise.
After a while we decided to check out the food menu. The Little Land Play menu is pretty simple and quite reasonable. The menu isn't extensive but everything is made freshly and there's no sign ( or smell ) of a deep fat fryer.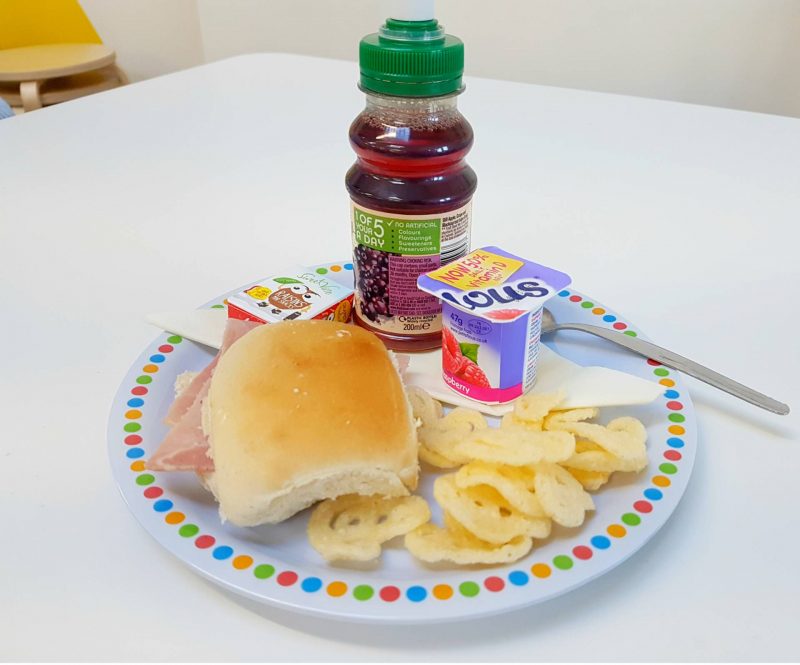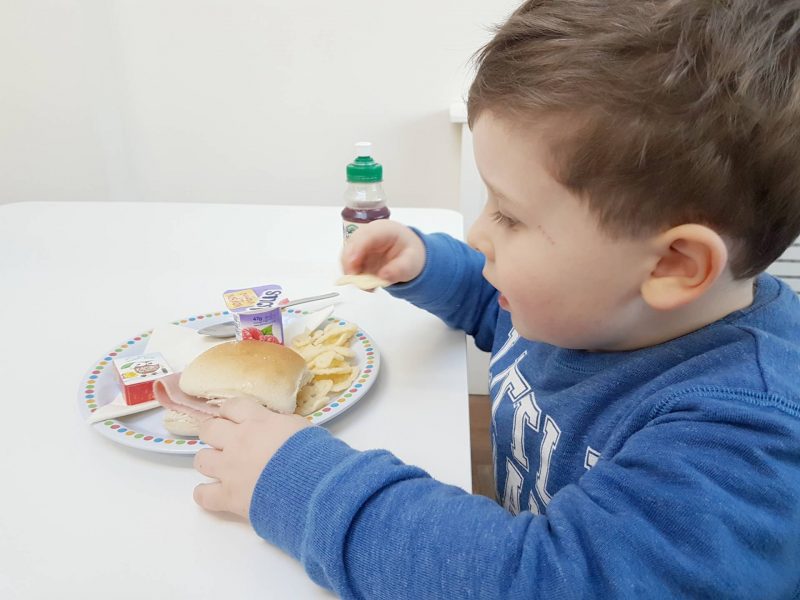 For the little man, I chose a children's picnic for £3.95. It came with a sandwich, raisins, yogurt crisps and a drink.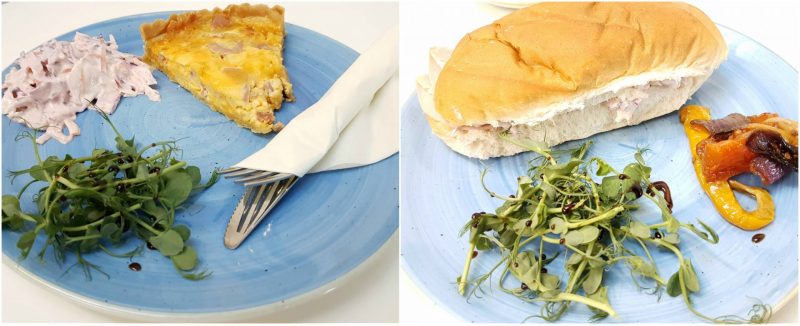 I went for the ham and coleslaw sandwich ( £3.95) and Nana chose the quiche ( £4.50). Both adult meals were fresh, tasty and reasonably priced.
If you don't want something from the menu, the food counter has a good range of lighter options like scones and cakes and then even sell baby food if you need it.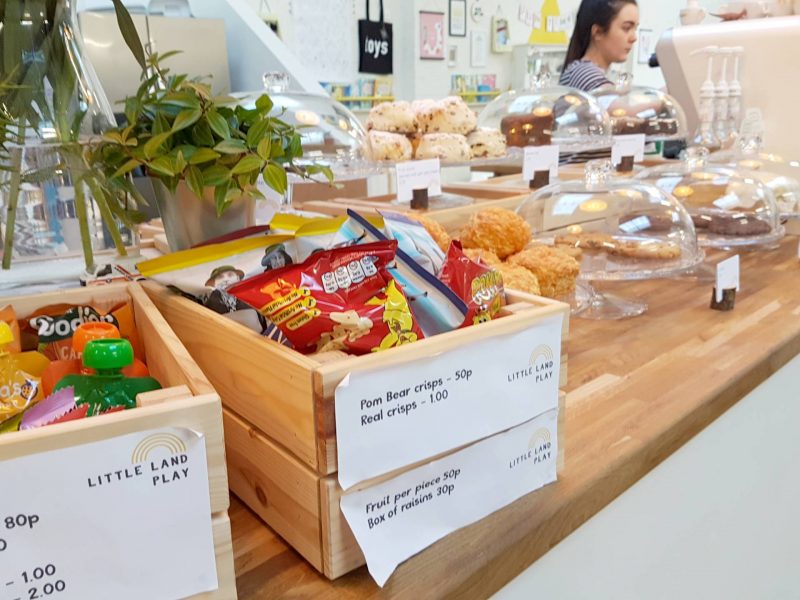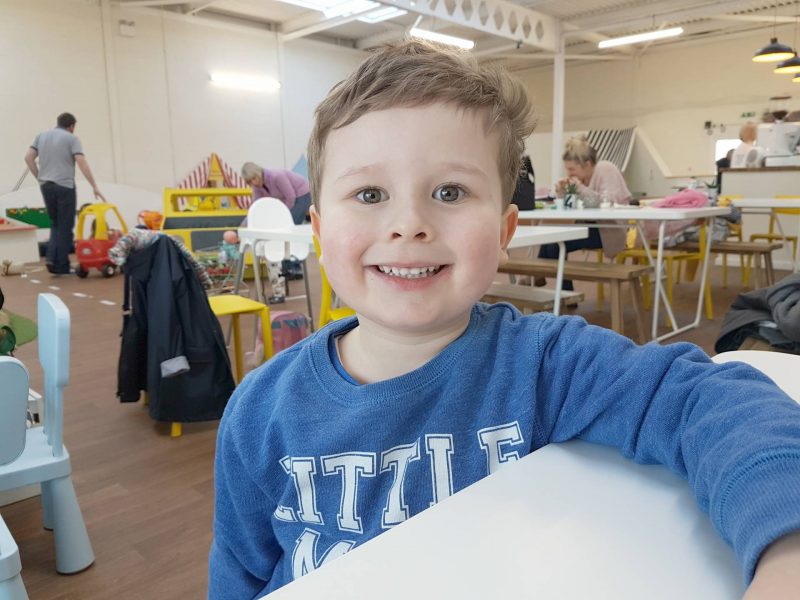 If you have children under the age of 2, you can take advantage of Cohen's Corner. It's a small area towards the entrance that is filled with sensory toys and it's own tables and settees. During our visit, there was a baby social event on in it which seemed quite popular. We could hear lots of singing and happy small people. The picture below shows the other weekly events that are on.
The little man didn't want to leave and could only be coaxed out when the promise of a return visit soon. He had a great time and so did his Nana and I. It was great being able to go somewhere that is fun for him but nice for us too. Having a peaceful chat and cupp whilst still knowing exactly what my child was up too was such a great experience.
I honestly couldn't fault anything during out visit.
Staff were attentive without being intrusive, friendly and efficient and everything was spotlessly clean. I think the prices are reasonable and the healthy food options were a welcome change to the places we usually visit.
* Our visit and food was complimentary, but opinions are my own.