Feeling safe and protected in your own home is important to everyone, sadly having been the recent victims of burglary I'll admit it's something on my mind a lot.
We were recently sent the Swann 8 Channel DVR & 4 x PRO-T835 720p Security Cameras from Maplin to review which has offered us some reassurance in our own home.
Swann claim that the security system will see and record at night, deter crime, safeguard your family, see faces, detect motion and protect your property. At £379.99, the equipment may seem pricey however, this is literally all you need. There are no additional costs or charges unless you'd like to add further cameras or need to pay someone to install it for you.
What's in the box
I was surprised to see the security cameras arrive in a relative small box but it was jam packed with everything you need to set up your own home security system.
Inside there is a quick start guide which is easy to understand, 4 white PRO-T835 720p Cameras, 4 associated 18 metre BNC cable, an Ethernet Cable and a HDMI Cable. It has a DVR8-1600 with 1TB Hard Drive, power adapter and splitter, a mouse, all the mounting screws and plugs you'll need to put up your cameras and a selection of theft deterrent stickers.
Installation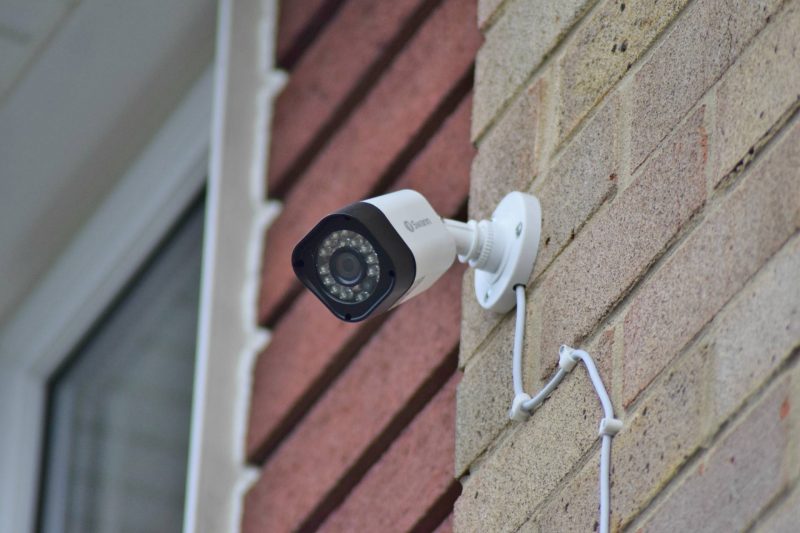 The cameras are mounted to the external wall with screws that are included with the box which seemed relatively simple however, you'll likely have to tinker with the position of the cameras once you're able to see the display, this can be a little time consuming but something you will need to do to ensure a good quality and clear image.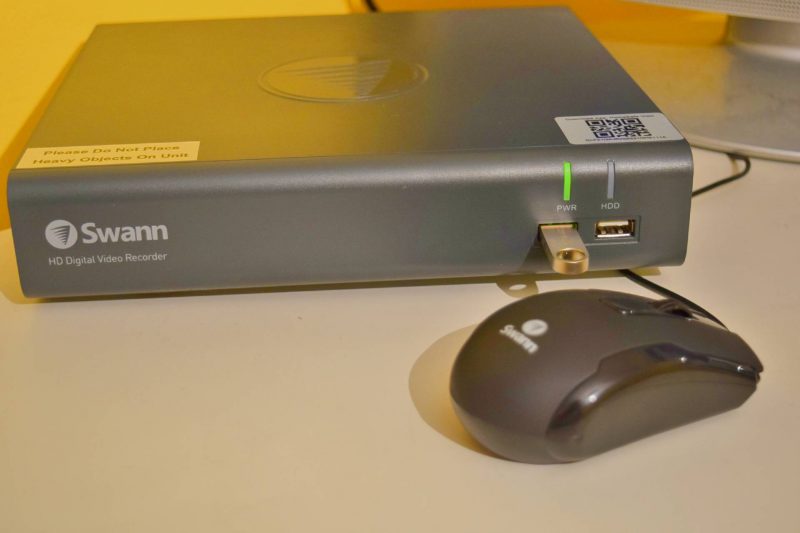 Set Up
Once your cameras have been installed, the set up of the actual security system is simple. The 1TB pre-installed hard drive is able to record up to 80 days worth of footage which can easily be played back or saved as required. The DVR allows HDMI or VGA output into a monitor or standard TV but uniquely, the free HomeSafe View app can be installed on a smart device should you wish to view it while you're away from the location.
The box contains a handy Start Up Wizard Guide leaflet and the system itself has a simple Start Up Wizard button which will guide you through the process of setting up the internal part of your security system. However, if you wish to learn more about the advanced capabilities your system can offer, then you should download the comprehensive user manual from the Swann website.
We've set up our security system to play through a small HD TV in the spare room but plan to download and use the HomeSafe View app so we can keep a close eye on our property when we're away from home.
We haven't set up the app yet because the recording box isn't yet connected to the internet as it has no wifi capabilities and needs a cabled internet connection to run through the house.
Features
The security system has a range of features including 720p HD quality footage which gives a very good quality image. The 20 metre infrared night vision is just as good and the cameras are clever enough to change to night mode as soon as darkness falls.
The cameras are built to last and are safe to use throughout the year regardless of the weather.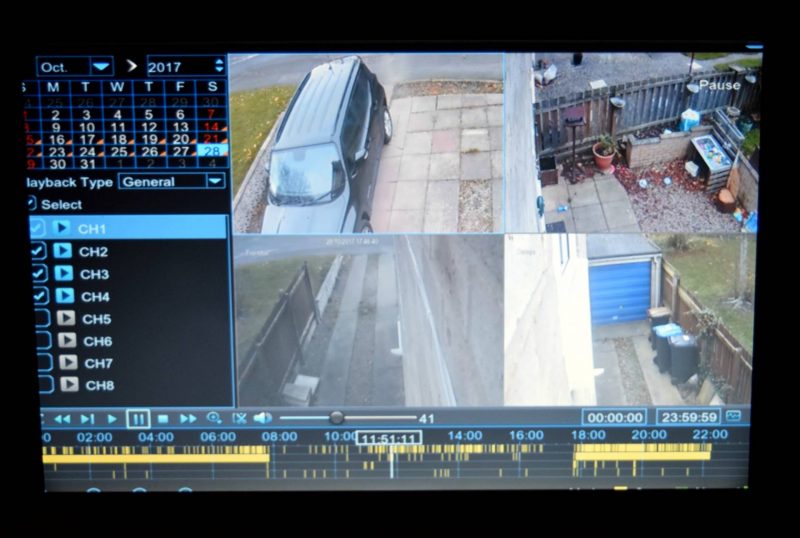 Video footage and photos can be downloaded and backed up to external storage if you need it after the recorded 80 days. If you needed to show anyone like the Police your footage if can be made readily available in a variety of formats.
There are additional features on the cameras such as the option to add a motion detector alarm should there be any movement on any of your cameras, this would notify you if your were in another room or in bed.
This can also be sent as a notification to your Smartphone if you're connected the internet.
The security system has the ability to set motion detection areas on each of the cameras, this is handy if your cameras cover an area with traffic of heavy footfall and you don't want your cameras to be constantly recording.
Pros
The biggest pro without a doubt, is the feeling of safety and being reassured again in our own home. Whilst I think it'll take a long time to get over the burglary, having the cameras has made me feel much happier being in the house alone again.
I like that you can additional camera to your system should you require them. The Swann security system can monitor up to 8 cameras which is ideal if you're using them for a business premises or a larger residential property.
The cameras are very sensitive and pick up even the slightest of movement.
The recordings can be easily viewed and played back and the software shows periods of activity so you you don't need to spend hours reviewing your CCTV footage.
The calendar on the DVR is very clear and makes it easily identifiable as to when you've had activity on your cameras.
The cameras are handy for some many things, not only are they good at protecting your home from potential burglars, they're perfect for catching out delivery people who claim to have tried to deliver a parcel when they most definitely haven't!
Cons
You may need to move the position of your cameras a couple of times until they're in the right spot. We had a couple of issues with light bouncing from the white window sills at night and had to move them slightly so the pictures were clearer.
The main issue we found is the lack of wifi connectivity. I was surprised to find that we'd need to run a super long wire through the house to enable us to connect the security system to the internet. Not everyone will find that an issue if they're installing the DVR into a room with a internet connection however, our internet router in the porch.
We've been unable to work out how to take a screen shot directly from the DVR other than when it's been transferred over to a laptop.
The software is very comprehensive and has a range of good features however navigation isn't very easy and we often find ourselves clicking the mouse rather randomly in attempt to find the area we're looking for.
Whilst we haven't had the cameras up for a lengthy period of time yet, I am very happy with the quality and just wish we'd had them years ago.
Maplin have a great range of security systems on their website if it's something you're in the market for.
* We were sent the cameras in return for an honest review.