Hubby and I both love Indian food and it's usually our choice of cuisine when we got out for a meal. We're always keen to try out new places so we were both happy to accept our recent invite to the newly opened Le Raaj Indian restaurant in Sedgefield.
Location
Le Raaj already have one restaurant on the outskirts of Chester Le Street but they've expanded and completely renovated the old Little Chef building on the roundabout on the A177 and A689 between Sedgefield and Stockton. The restaurant was very easy to find, it's just off the roundabout, nestled next to the Travel Lodge with a generous amount of free parking.
I'll not lie, I do think it's an odd location choice. I think the fact you HAVE to drive to it may put some visitors off but I suspect the restaurant will get a lot of trade from the Travel Lodge customers.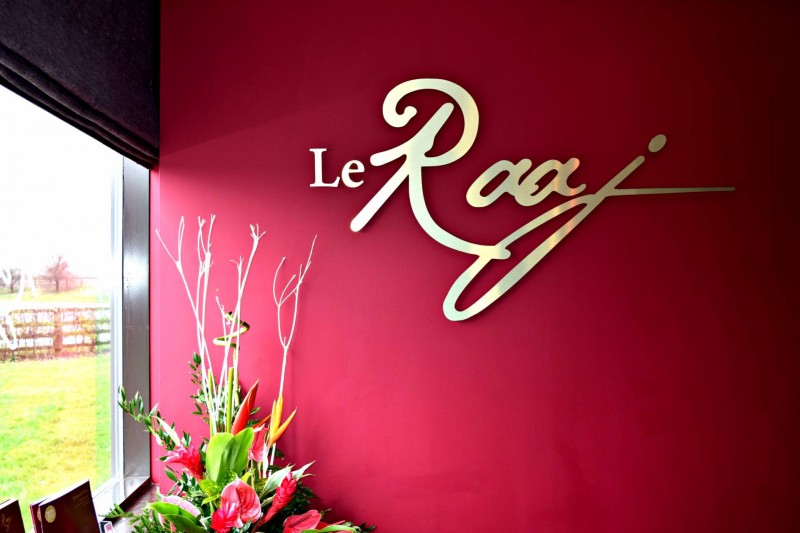 Decor
The restaurant is a rather grand affair both inside and out. There are large white pillars to the front of the building which instantly make you feel as though you're about to enter somewhere plush and rather swanky. There's an abundance of freshly cut flowers dotted around the restaurant, even a visit to the toilet meant you were treated to a beautiful display of fresh lilies.
With crisp white table clothes, sparkling cutlery and a well stocked bar it's obvious that no expense has been spared creating an indulgent and elegant scene in which to eat and drink.
The restaurant is very clean and everything still looks fresh and new. The decor has an exotic feel without looking cluttered and full. They're used warm, vibrant colours on the walls and plush comfortable seating which is finished off with touches of Indian inspired decoration such as elephant figurines. They've done a great job on the decor, it looks modern but still has the traditional ambience of an Indian restaurant.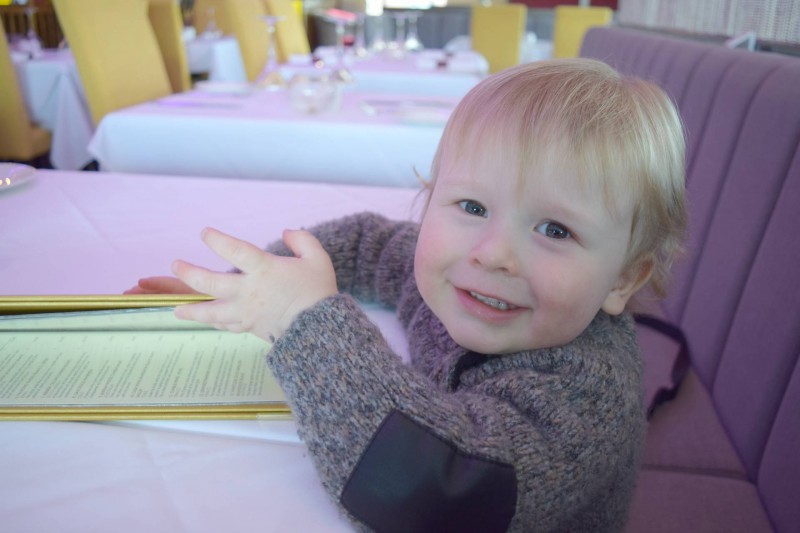 Service
We were approached instantly when we walked into the restaurant and seated quickly. The restaurant was relatively quiet so we had pretty much one side of the restaurant to ourselves. A high chair was quickly brought over and our drinks order was taken and brought to the table in a matter of minutes.
The service was fine and the two members of staff that came to our table were polite and helpful. It might have been nice if they'd given some recommendations from the menu when we were ordering, or told us a little more about the restaurant but I couldn't fault their attentiveness and speed to serve and clear the table.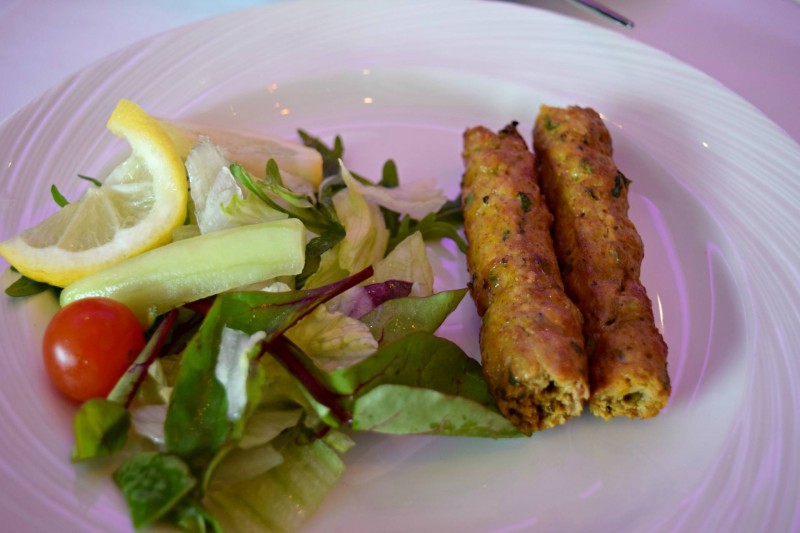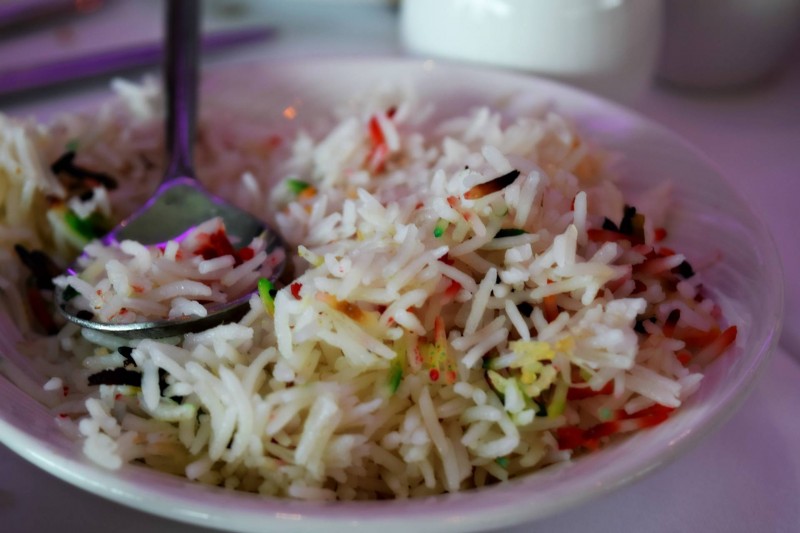 Food and drinks
We opted for soft drinks but did notice the drinks menu was very extensive – with prices ranging from £15.95 for a bottle or house wine to £125 for a bottle of Dom Perignon champagne.
Our visit was on a Sunday so we were able to take advantage of Le Raaj's lunchtime special offer – 4 courses for just £8.95.
I choose sheek kebab for my starter and vegetable madras for my main course, whilst Hubby chose Tikka chicken and chicken Korma. Whilst we were waiting we were given a plateful of poppadoms and pickles with sauces and everything tasted fresh and full of flavour.
Our meal arrived pretty quickly and looked delicious. The portions from the two meals were enough to share comfortably between two adults and a toddler. The Madras had the right amount of spice and the vegetables still had a bite to them. The rice was light and fluffy and full of flavour and the Naan breads were warm and stodgy with no trace of grease.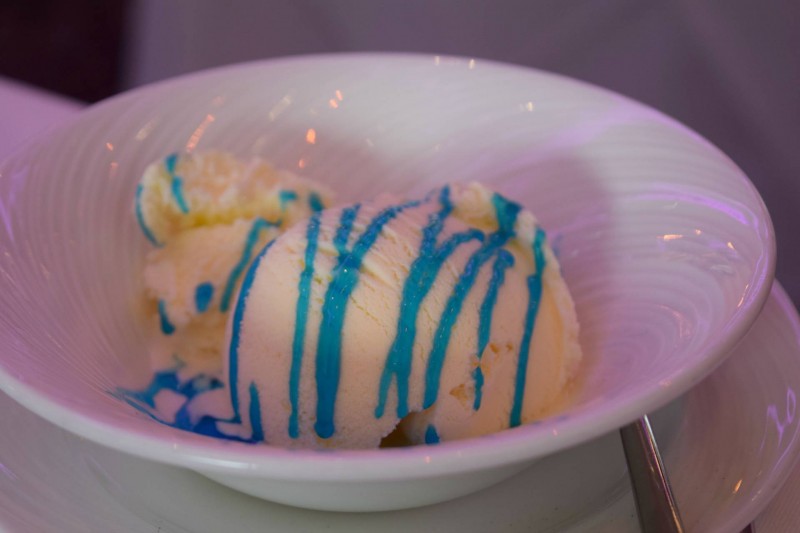 I was really impressed by our visit to Le Raaj. The restaurant is comfortable, the food is delicious and we will definitely return.
*We were provided with a free meal in return for an honest review.