Degustabox is a wonderful food and drink subscription box that is delivered monthly to your home. It contains a great range of between 9 and 14 products at a hugely reduced cost. Each box costs £12.99 delivered but the products inside would cost a lot more if you bought them separately. I love receiving it and the anticipation of finding out what is inside is really exciting.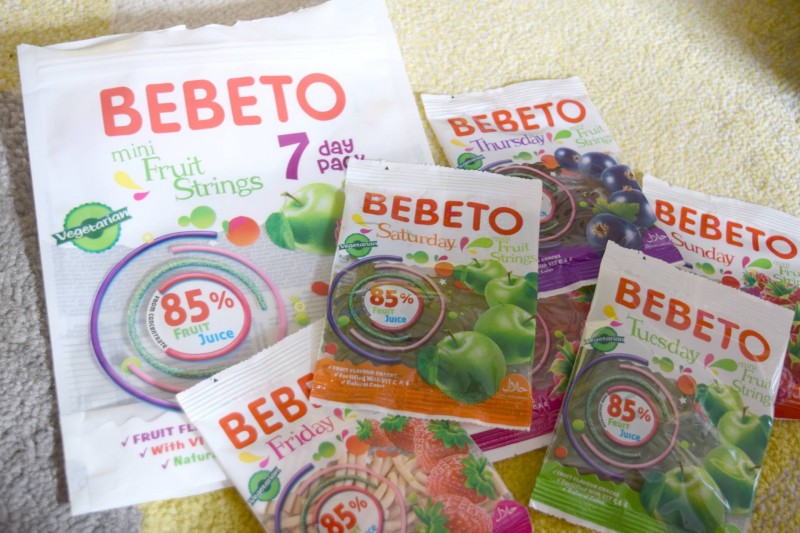 Bebeto Fruit strings – £1.99
We buy things similar to these so they were a welcome addition to this months Degustabox. They're made using fruit juice and they're made using a reduced amount of processed sugar. The little man really liked them because are juicy and fruity. My only niggle is the shape, they're a bit fiddly because the strips are so thin and short, so if you've got a toddler, they'll likely end up EVERYWHERE!
Parle Rusk – 89p
I wasn't sure what to expect with these but they're absolutely lovely. These mini toasts are enriched with cardamom and have a sweet taste. They're lovely with peanut butter and a hot drink.
Parle G biscuits – 25p
I hadn't heard of the Parle brand before finding them in my Degustabox but I'm very impressed. The Parle G biscuits are apparently the worlds best selling biscuit and have been around for 87 years. They're small and sweet and made from milk and wheat. They're great for dipping in coffee and a bargain at just 25p a packet.
Thor – Dry apple spritz – £1.80 x 2
I really like both flavours of this. It's really light and refreshing and delicious with ice. The drinks are made using natural ingredients and will be my Summer drink.

Popchips – £1.99
We already really like Popchips but we hadn't tried the limited edition Seasalt, garlic and rosemary flavour before. They were quite nice but not a flavour I would buy often. Popchips aren't baked or fried, so they're a healthier, lower fat choice of crips. They're a great size and shape for dipping too.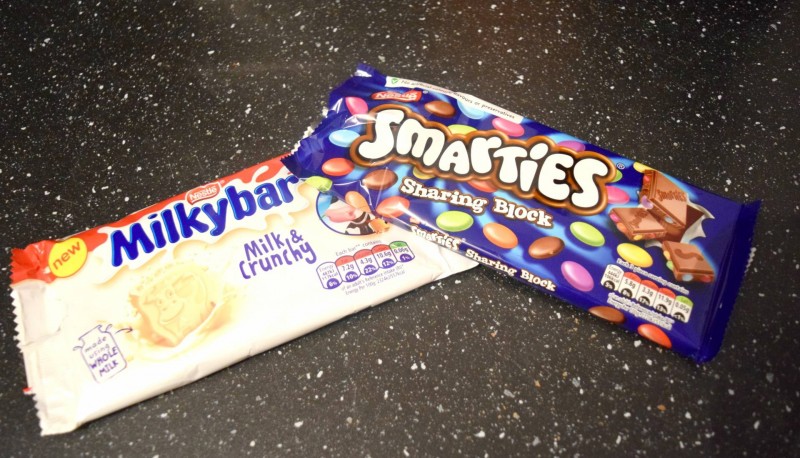 Smarties Sharing block – £1.29
Sharing? Who are you kidding! A large bar of milk chocolate packed with mini Smarties. It contains no artificial colours, flavours or preservatives and is as expected – delicious!
MilkyBar Milk and Crunch – £1.00
The pack contains four child-sized bars of Milky Bar chocolate with a crunchy centre. They're a great chocolatey snack and are very reasonably priced.
Canderel – Sugarly – £3.00
Unfortunately I didn't get to try this. My jar arrived completely shattered with a box full of broke glass. It does sound like a great idea though. It looks and tastes like sugar but contains no calories. Wow!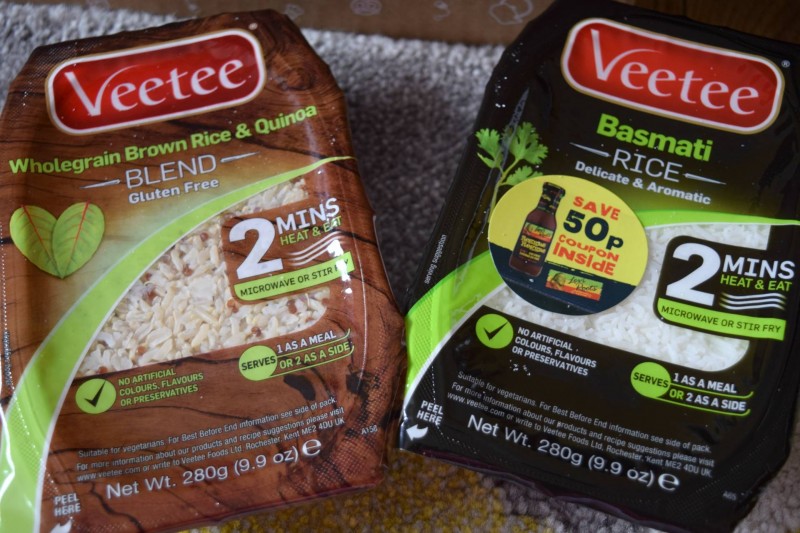 Veetee rices – £1.49/ £1.29 x 2
We buy these microwavable packs as a side dish when we make curry or chilli. They're really handy and taste great. I liked both flavours of this, though the texture of the quinoa was a little different.
Levi Roots – Coat 'n Cook sauce – £1.00
Bold flavours that don't need time to marinate. They sound perfect for quick family meals. You just pour them over your chosen meat and cook. I got the Jerk flavour but they also sell Ginger Beer and Smokey BBQ flavours. The Jerk flavour was really spicy, so no good for us as we eat as a family but I'd definitely try the Smokey BBQ flavour. They're a great price at only £1 too.
Rejuvenation Water – £1.99
I love drinks like this. These ones are made using Derbyshire spring water and are enriched with amino acids which can help fuel the immune system and offer a natural resistance to stress, depression and anxiety.
Green Lady tea drink – £1.99
This is made using Darjeeling tea leaves and is a healthy unusual drink. It's not really for me but Hubby really enjoyed the taste.
A monthly subscription to Degustabox costs £12.99 each month including delivery. When you consider the value of the actual products, it works out as very good value.
I wasn't a huge fan of the box this month, four drinks seemed a little too much, I'd have preferred more things to use or make meals from. What I did really like, was the return of the recipe cards. I have most of the other ones stored in my kitchen file so it's great to see these back in the monthly box.
If you'd like £6 off the price of your first box – just enter code BLDEG15 at the checkout
For more information about Degustabox, check out the links below.
*I was sent the box in return for an honest review