Another month, another great delivery from Degustabox.
If you've been living in another world somewhere and haven't heard of Degustabox, it's a monthly food subscription box that costs just £12.99. It contains a surprise range of food and drink items from different brands with an RRP of much more than the £12.99 fee.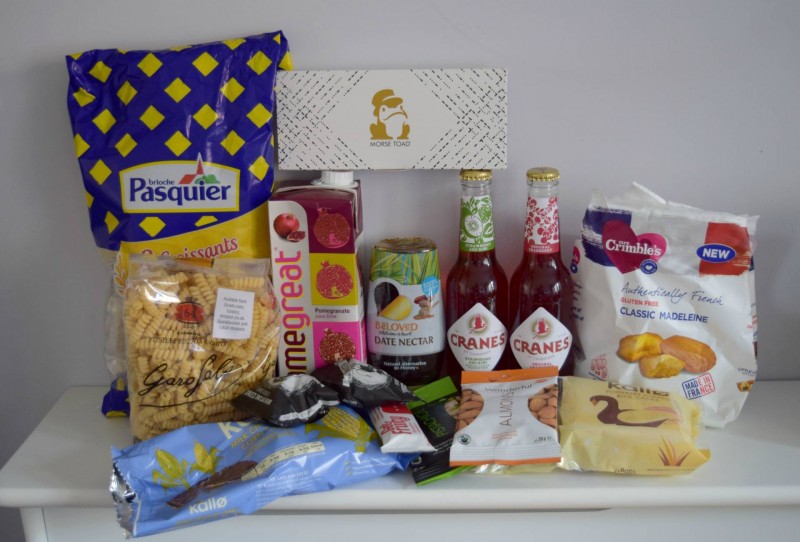 This months box contained a good range of products, a lot of which were snack type items that were great to add to our snack drawer.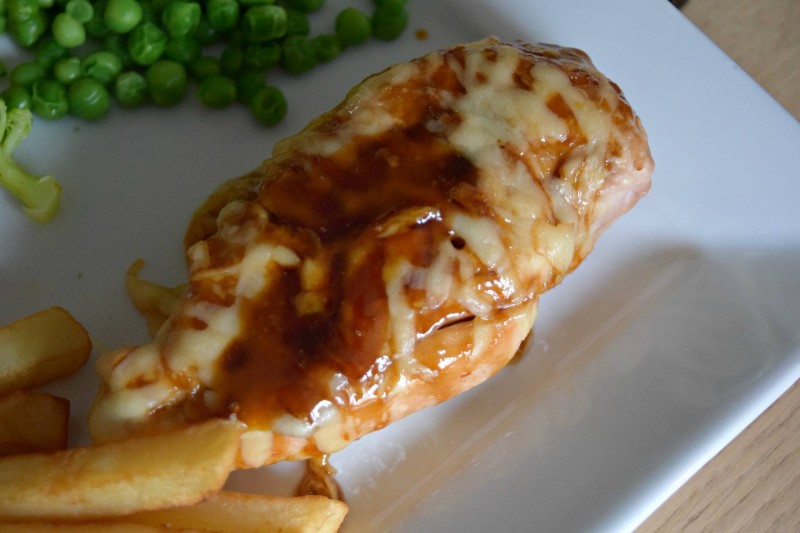 Jack Daniels Tennessee Honey Barbecue glaze – £1.99
This is good stuff! It's a sweet sauce flavoured with Jack Daniel's Tennessee Honey Liqueur and is perfect drizzled over chicken or ribs. I've used other Jack Daniel's sauces before but this one was much sweeter, I'll definitely buy it again.
Garofalo Fusilli pasta – £1.99
This corkscrew pasta is made using high quality durum wheat and shaped using a bronze die. It's tight corkscrew spirals make it perfect for including in a salad. It cooks quickly and the little man is very impressed by it's shape.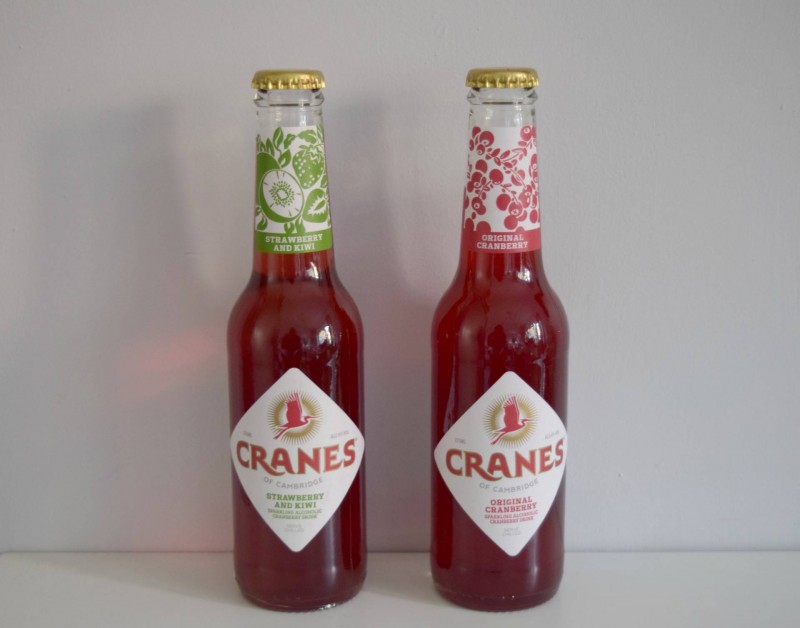 Cranes alcoholic Cranberry drink 2 x £1.90
I wasn't really a massive fan of these two drinks, they were a little too sweet for my taste buds. Their 4% alcoholic drinks brewed purely from crushed cranberries. It's available in Original cranberry, Raspberry and Pomegranate and Strawberry and kiwi and are only 99 calories per bottle. They will be great in the Summer months if you like sweet drinks.
Kallo Belgian Milk Chocolate corn cakes – £1.29
I regularly buy Kallo products but the corn cakes were new to me. They're really tasty and at only 78 calories per cracker, they're a great healthy treat. The're suitable for vegetarian and those following a coeliac diet. I'll definitely be buying them again.
Kallo Yogurt coated rice cakes – £1.69
The little man absolutely loved the yogurt coated rice cakes. They come in handy packs of three so they're great for throwing in my change bag. They're made using wholegrain brown rice and coated in yogurt and make a very healthy snack.
Get Fruity fruit and oat bar – £1.00
Get Fruity bars contain gluten freen oats, virgin coconut oil and have no added refind sugars. They're also nut free and are 100% natural. My Degustabox included the strawberry flavour and it was really nice. It's handy to throw in a lunch box or my work bag.
Beloved Dates date nectar £3.50
Dtae nectar is 100% pure dates. It's a very unusual product and not something I could really imagine our family using. The texture is quite unusual but it doesn't taste bad. It' very sweet and I think it would be great used in baking. It's Gluten, wheat and dairy free and is suitable for vegetarians.
The Wonderful Company Almonds 90p
Sun ripened in Calafornia orchards the almonds are sweet and tasty and the bag is the perfect size for snacking on between meals.
The Wonderful Company Pistachios 90p
The pistachios are absolutely delicious and I think at 90p for the bag, they're pretty good value. I love pistachios but I rarely buy them, so it was great to see them in my Degustabox this month.
Pechkeks Fortune cookies 2 x £1.00
What an unusual product. They're rather unique and would make a great addition to a dinner party table with friends.
Brioche Pasquier butter croissants – £1.80 – Product of the Month
I don't usually like croissants unless they're freshly baked but these ones from Brioche Pasquier are delicious. They taste really fresh and buttery. They come wrapped in packs of two and they're free from artificial colours, preservatives and hydrogenated fats.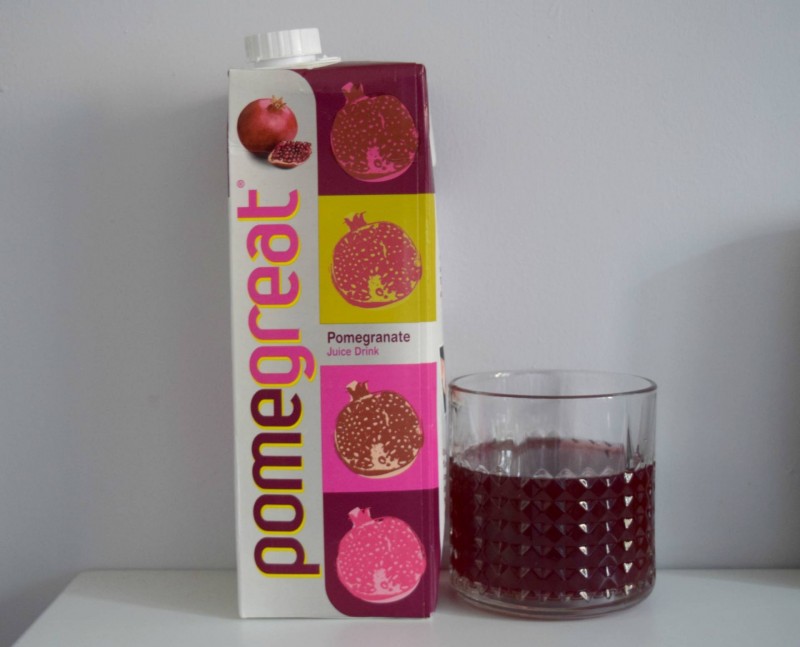 Pomegreat juice £1.49
Made using pomegranates from Californian orchards, this stuff is delicious. I buy it now and again to drink with vodka, so I was pleased to see it in my Degustabox. It's a really light and sweet drink which tastes great when it's really cold. The flavours are enhanced using aronia juice and it's full of rich flavour.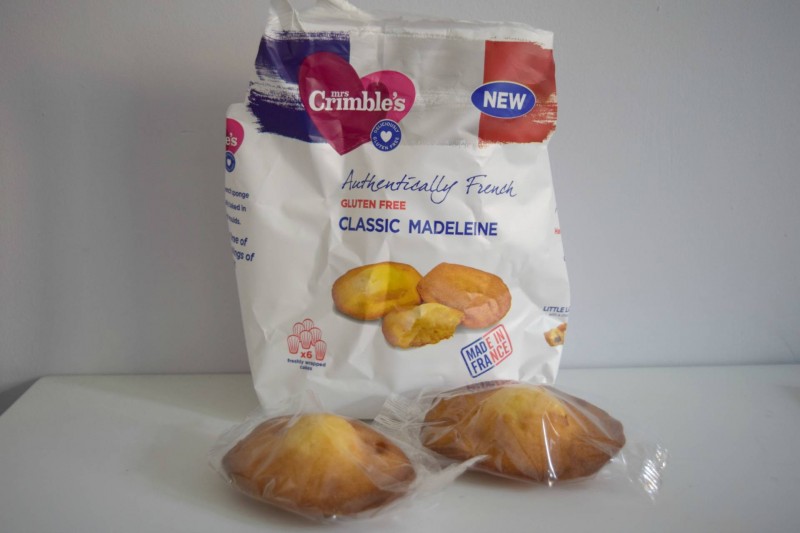 Mrs Crimbles Classic Madelines
I love these. They're individually wrapped cakes that are super moist and tasty. They've also gone down really well with the little man.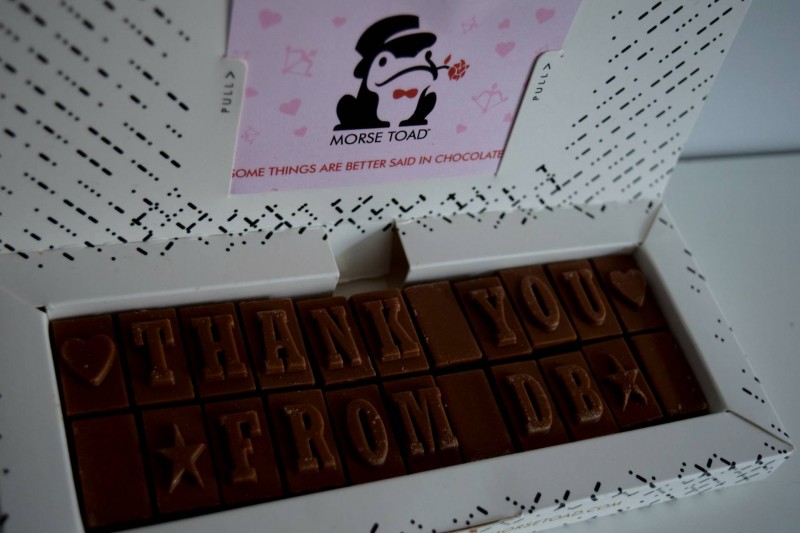 Degustabox also kindly included a thank you chocolate gift from Morse Toad which was really tasty and very moreish!
Degustabox is delivered to your door once a month and contains between 9 and 14 food and drink products. You can cancel the subscription at any time and you're not tied in to a contract.
If you'd like to try Degustabox, you can use the code BLDEG15 to claim £6 off your very first box.
*I was sent the box in return for an honest review