Bath time is the little mans favourite part of the day. He'd spend hours splashing away if he could, and I love the snuggles and cuddles I get afterwards. We've used cosy towels and robes since the little man was tiny, it's a great way to keep him warm after a fun filled bath time.
The little man was recently sent the Roary Lion hooded toddler bath robe from Bathing Bunnies to try out. They're a UK based company, created by Reigate entrepreneur, Angela Taylor, in response to a very real problem – what to buy friends and family to celebrate the arrival of their beautiful baby boys and girls? Bathing Bunnies sell a range of beautiful hooded towels, bath robes, bath mitts and bibs for babies and toddlers. All of the items feature colourful cute animals and make really sweet gifts for little people.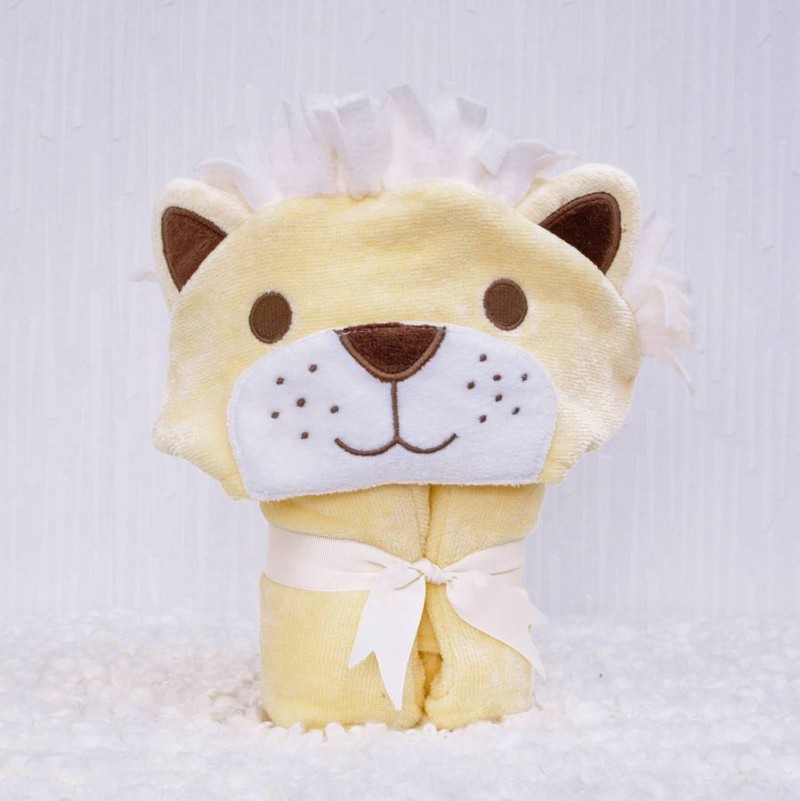 The robe we were sent is quite a pale yellow colour and is made using super soft and absorbent 100% cotton terry towelling which feels really plush and cosy. The robes are suitable for birth to 3 years and are pretty generous. You can even pay a small additional charge to have it personalised with your child's name.
The robe has press stud fastenings at the front and a cord which can be fastened around the waist. I really like the addition of the press studs as it means the robe is less likely to fall off or come loose. The waist tie is stitched on securely at the back so won't get lost, and if you're little one is like mine – also makes the perfect lions tail!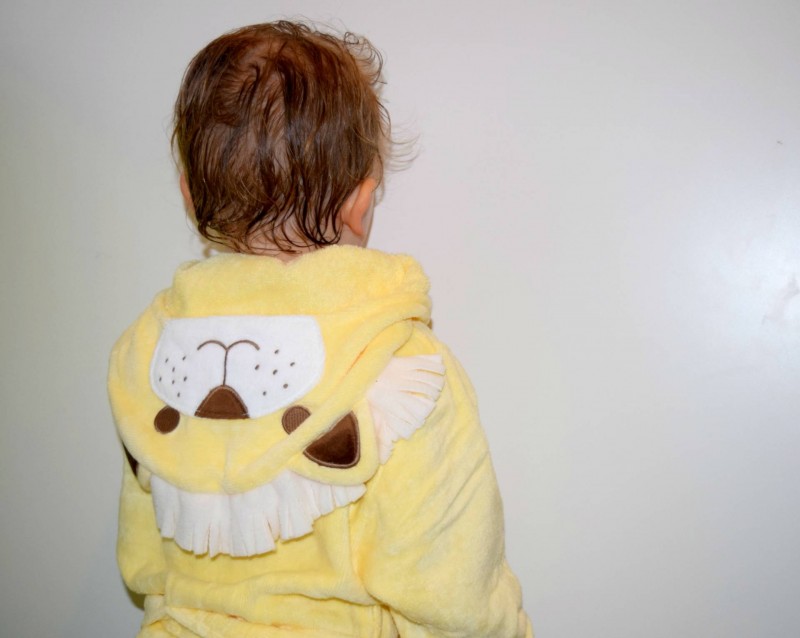 The robe we were sent has a cute lions head hood and the little man loves getting snuggled up after a bath so he can pull the hood up and road like a lion.
I really like the robe and I think the little man is pretty impressed too. He even insisted we take it on holiday with us! It costs £24.99 and is certainly made to last. It washes and dries really well and despite being used every night, still looks brand new.
Bathing Bunnies have a great selection of products that make great gifts. They have pink and blue choices as well as more gender neutral colours, so there's something for everyone.
The lovely people at Bathing Bunnies are offering one of my lucky blog readers the chance to win a robe of their choice, to enter, please complete the Gleam form below.