I really like water but I do find our that tap water tastes a little odd sometimes. This can be caused by various different things, such as : – seasonal water quality, a change in where your water comes from or how it has been treated or even your plumbing. Although I know if won't hurt me, it doesn't always make me want to drink it! Drinking bottled water isn't always feasible or budget friendly so another great way to make water taste better is to use a water filter like the BRITA Marella water filter jug.
I was recently sent the jug to try out, and I honestly can't imagine drinking water straight from the tap anymore, it's made such a difference.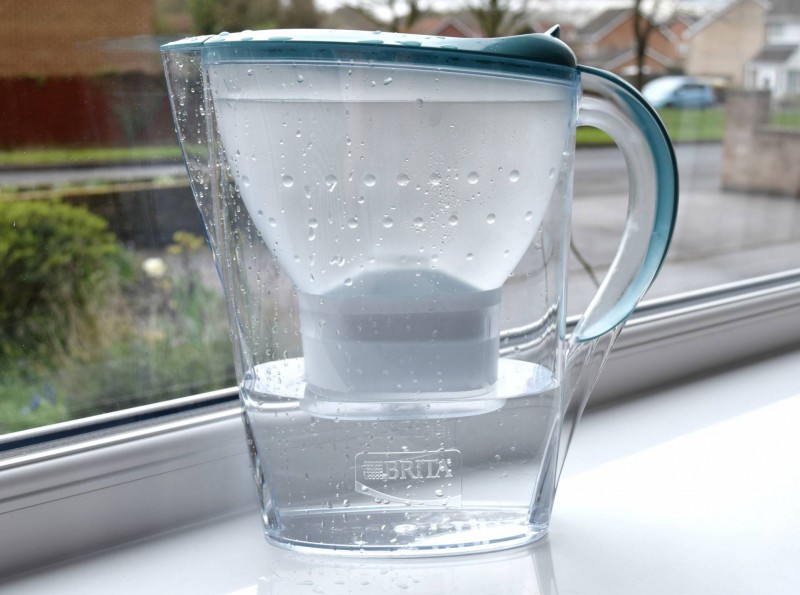 The BRITA Marella is available in a range of pretty colours, including the beautiful pastel blue (clear sky) colour I was sent. I love how you can purchase a colour to suit your kitchen decor.
The jug is made of durable plastic and the lid features a 'BRITA Memo' filter counter down which counts down the time from the filter cartridge being replaced and reminds you when it's time for it to be changed. The jug is filled quickly and dispenses easily and because it's very slim line, it fits nicely into our fridge door.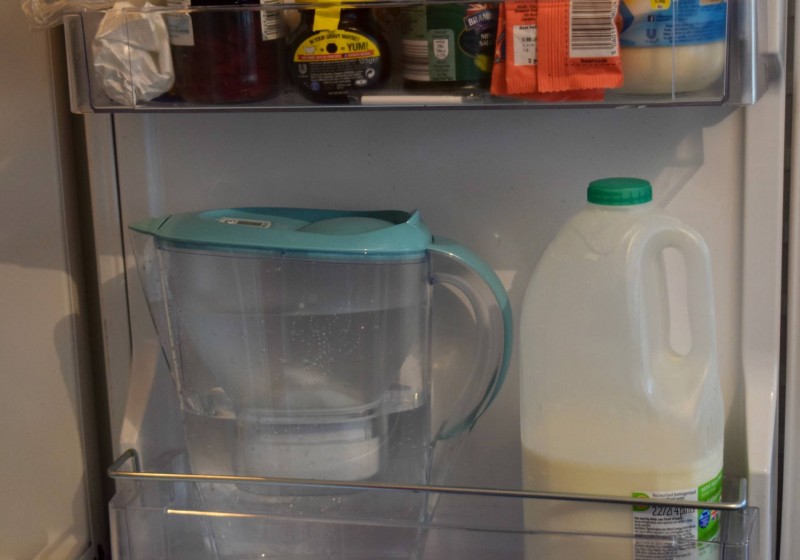 From it's very first use, the BRITA Marella has made a huge difference to the water we drink. The water tastes fresher with no after taste and it's much more of a pleasure to drink.
I'm really impressed by how simple the jug is to use and how effective it is. The filter used in the BRITA Marella is a Maxtra filter which contains a mix of activated carbon and ion exchange which helps to reduce chlorine, limescale, heavy metals and other organic impurities in tap water which gives you a cleaner, clearer and better tasting water.
The jug separately costs £22 directly from BRITA, you can buy a pack of 6 filter cartridges for £28.50 or buy a jug and cartridge combination and save a few pounds that way. Although the initially out lay may seem a little steep, I honestly think it's worth it and I'm looking forward to using this over the Summer.
BRITA also sell the very handy Fill & Go water bottle, which filters your water while you drink. The water filter bottle has integrated activated carbon filtration which reliably transforms tap water into great tasting, freshly filtered BRITA water. The Fill & Go will be perfect for the Summer months and one of my lucky blogger readers can win their own.
To enter, complete the Gleam form below.
Brita