We've recently found a great family game that the little man can play with Daddy and I, called Crazy Cafe. It's from Tactic Games and is a simple, yet exciting game for 2 or more players.
The game includes 14 plastic table wear items, a table cloth and a spinner. You use the bottom of the box as your table and the aim of the game is to remove the table cloth at high speed without disturbing items that have been stacked up on top of it.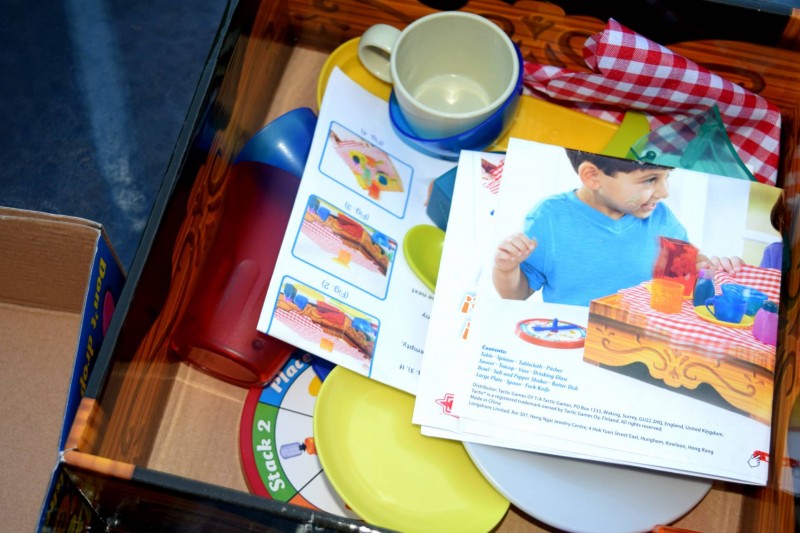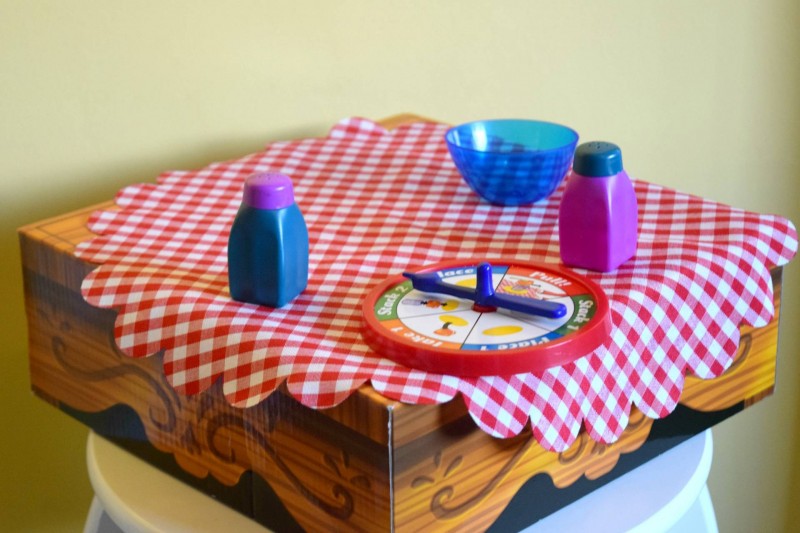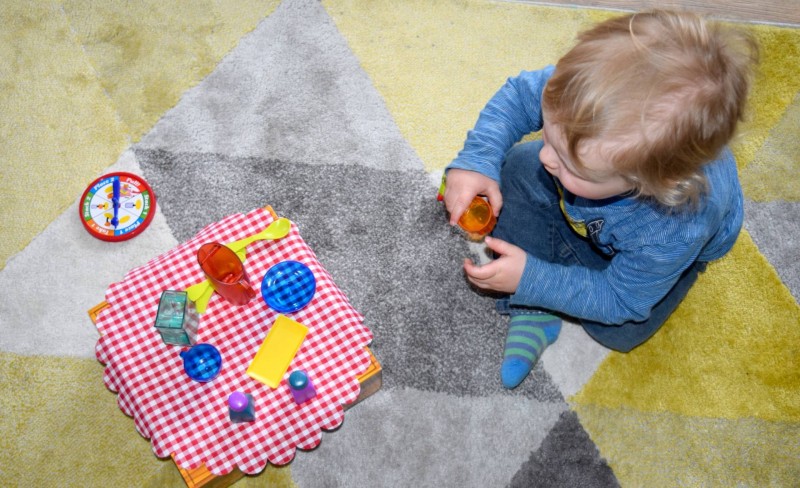 You place the table cloth onto the box and then depending on where the spinner lands, determines the items that you stack on top and when the table cloth is to be pulled.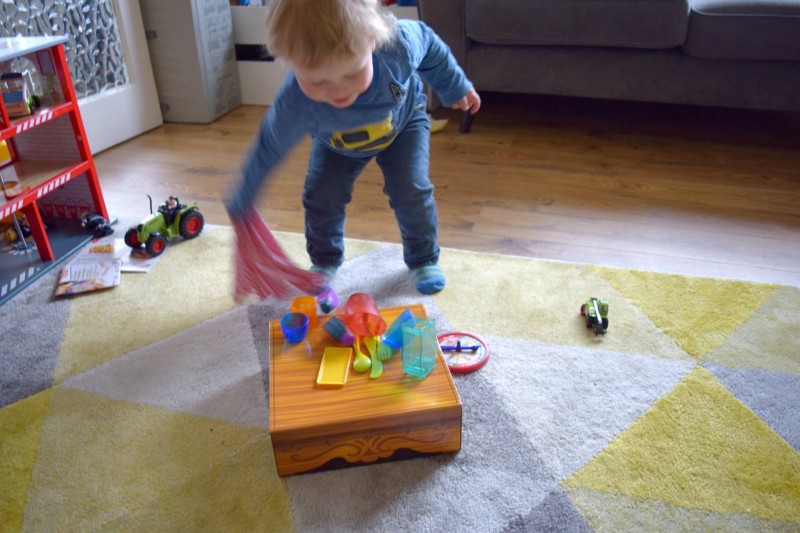 The game is really simple and although it suggests it's suitable for over 3's, the little man at almost two and a half can happily play along and follow instructions from his Daddy and I.
We love Crazy Cafe and I think it's a great way to get the little man to learn how to follow instructions, whilst it's not complex or particularly challenging, it gets lots of laughs and encourages us to sit together and play.
You can check out more from Tactic Games on Facebook.
*I was sent the game in return for an honest review