Last week we were invited along to the Big Fish Little Fish 'Hat and Moustache' themed family rave at The Bonded Warehouse on Sunderland. We actually saw them last month at Geromimo Festival and had really enjoyed it so we were looking forward to attending.
Big Fish Little Fish was founded back in 2013 in London but has since expanded and you'll probably be able to catch it around the country at a venue near you or at a festival over the Summer.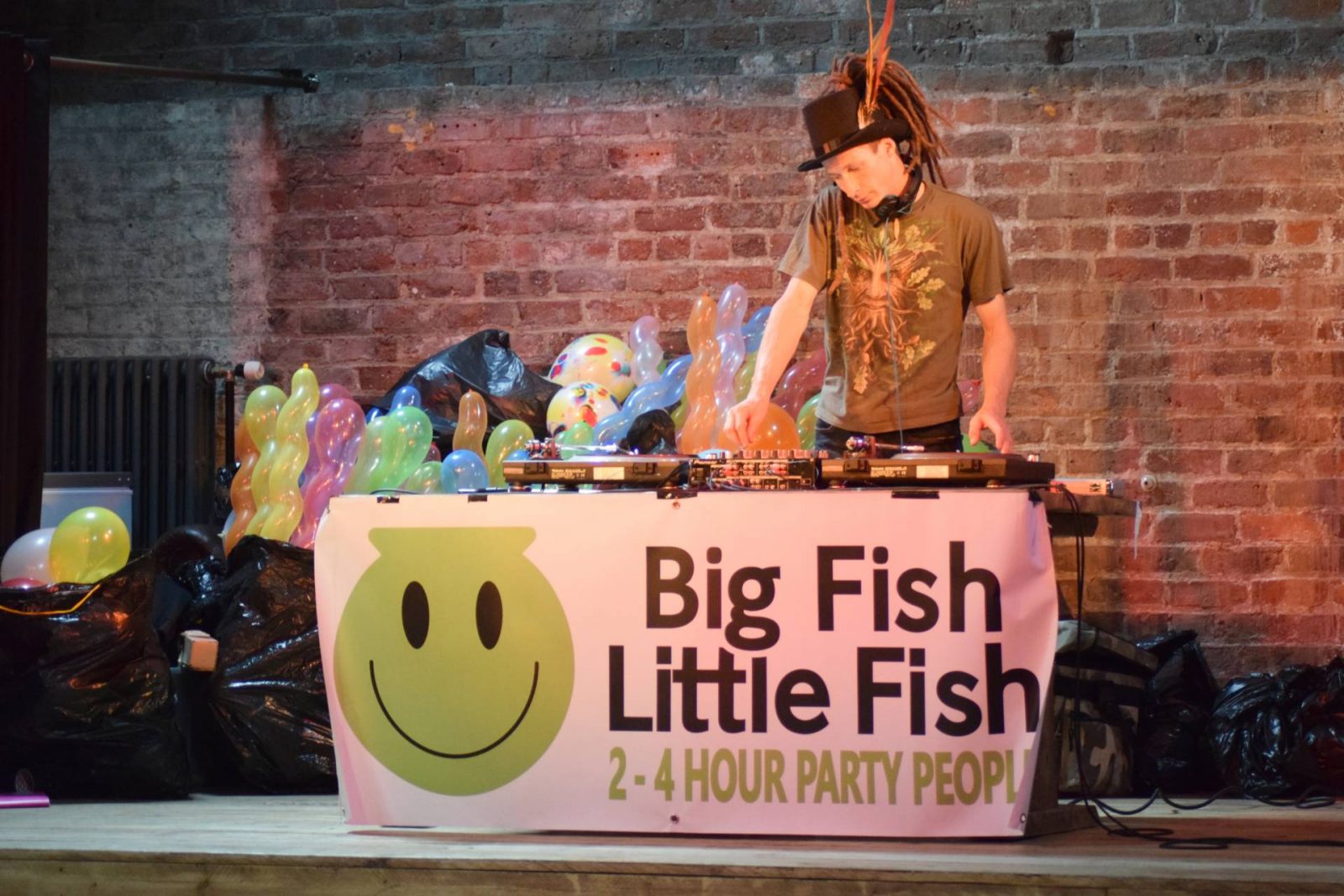 We arrived quite early, so were one of the first families through the door. The staff welcomed us and were super friendly and helpful. The little man was given a couple of glow in the dark wrist bands as we entered the room which he couldn't wait to put on.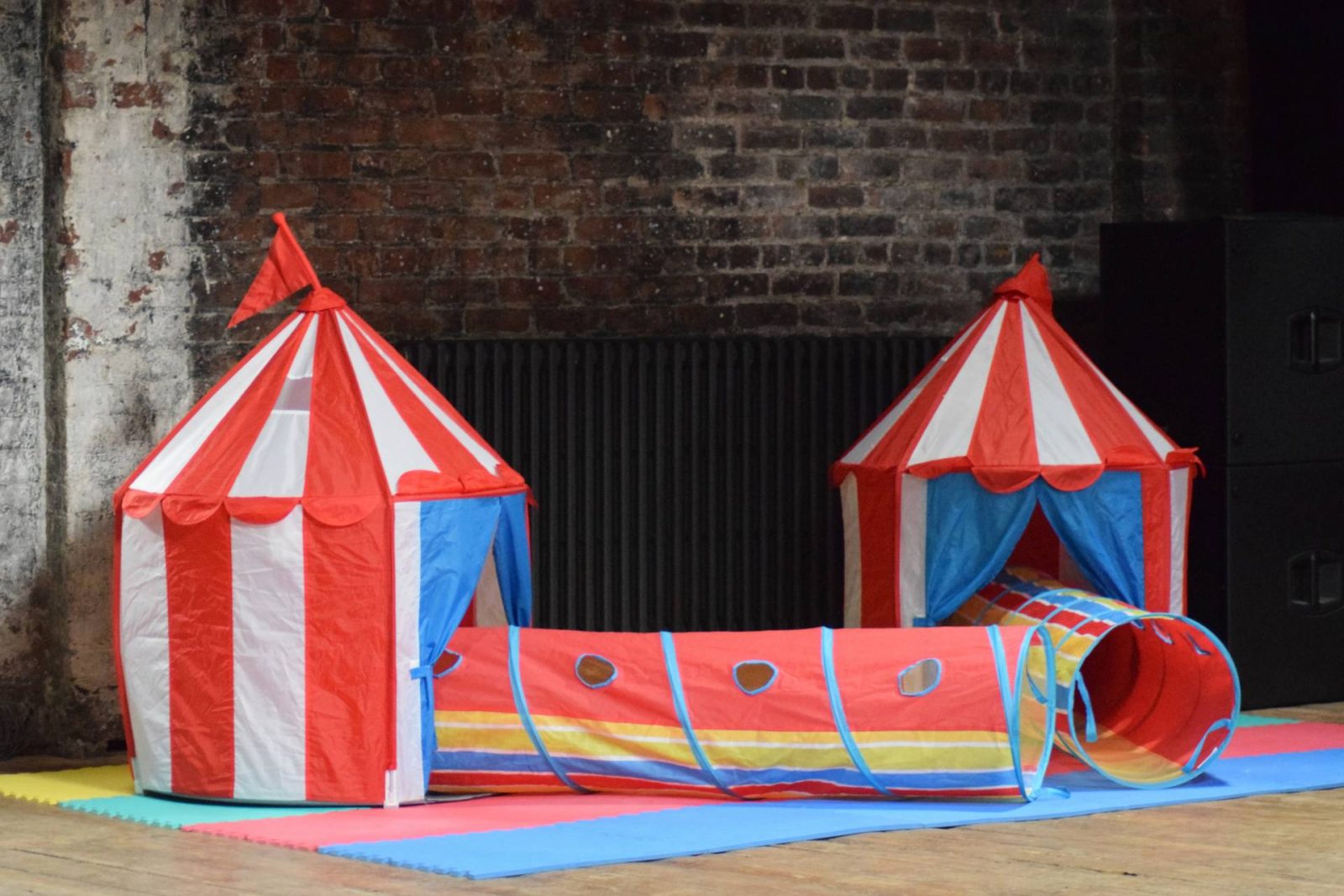 Unfortunately, the room was very light which made the room look more like a children's party than a rave in a nightclub. We knew the Bonded Warehouse had skylights but presumed they'd be covered up to darken the room.
There were various things dotted around the room – a face painter ( £3.50 additional charge), a craft table, some play tubes and pop up house, a babies area with ball pit and pop up tent and the DJ at the front of the room.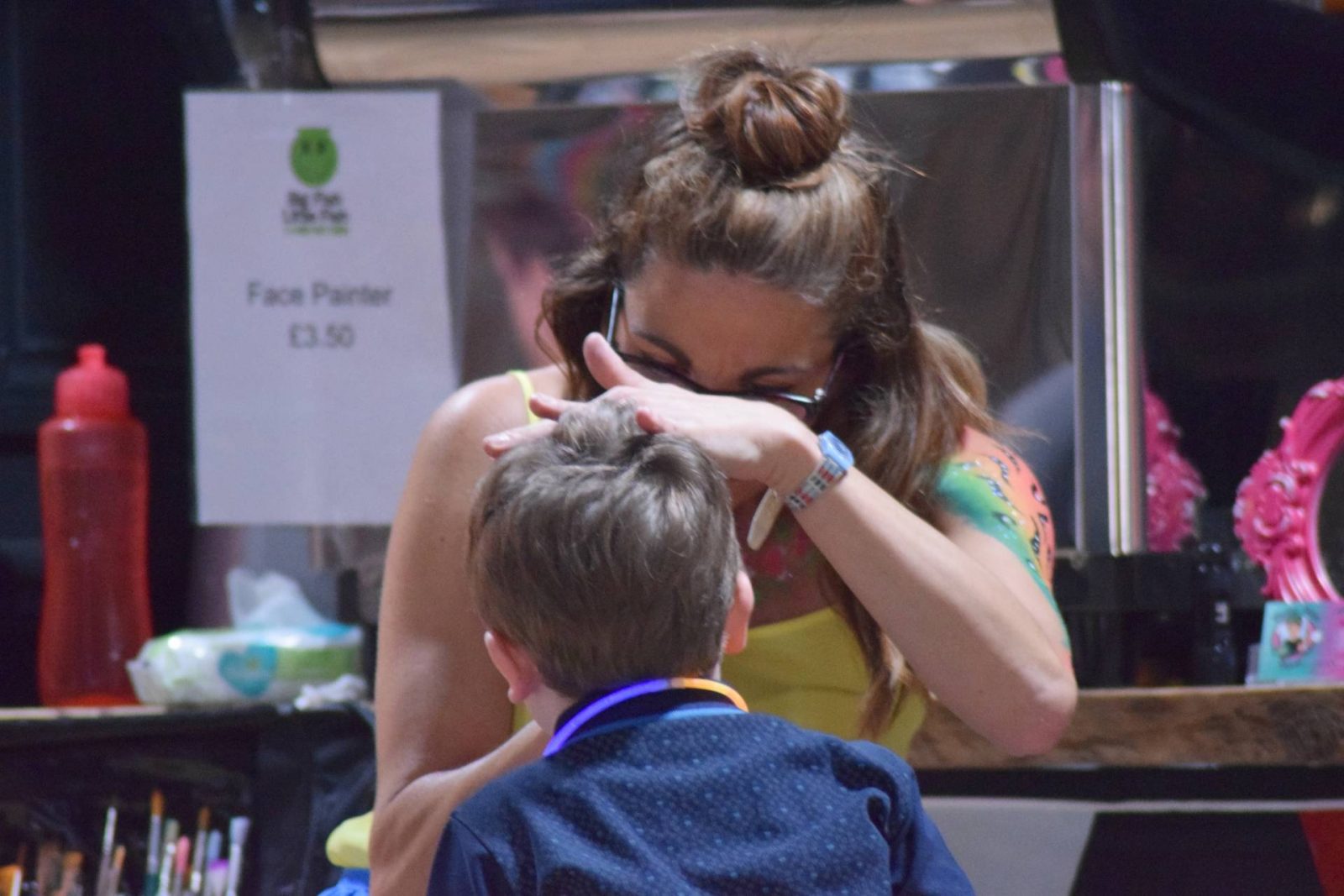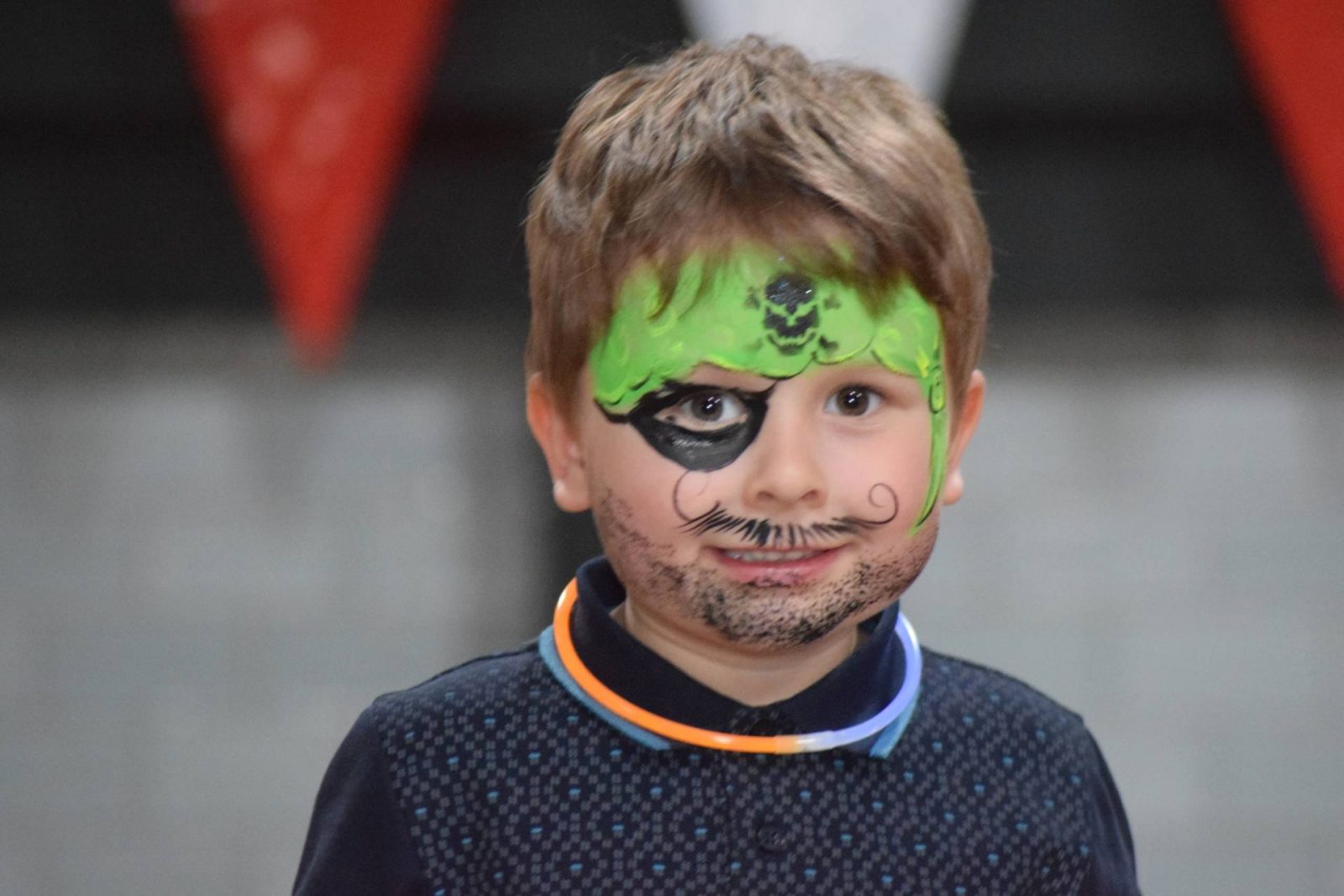 The little man had his face painted as a rather funky looking pirate with UV paint. However, because the room was bright and there didn't appear to be any UV lights, it didn't glow in the dark.
It didn't really liven up a great deal. I had thought it would be much busier, and have more of a nightclub feel with parents and children dancing. The dance floor was mainly used for passing balloons back and forth which all of the kids did appear to enjoy.
Hubby and I like our music and we'd were really looking forward to the live music at Big Fish Little Fish but the music just didn't seem right. The DJ was great but I can't help feel that catchy House music or more recognisable rave tunes would have been better, and perhaps would have encouraged people to dance.
The little man really enjoyed the glitter cannons that were shot across the dance floor and came home with pockets full of glittery pieces. The bubble machine also seemed popular with the kids all gathering round to burst or chase the bubbles.
Drawing on the walls was also a hit. They had a large picture picture stuck to the wall which the kids could colour in and deface anyway they liked!
The little man enjoyed decorating a butterfly on the craft table but soon lost interest when he couldn't reach any of the equipment. There were adults with alcohol taking up the little space there was so we quickly moved on.
There was also a full bar open where soft drinks could be bought for children and adults had the choice to buy alcohol if they wanted. Fat Hippo are also based inside the Bonded Warehouse so you could grab a tray of chips for £3 or a burger if you fancied something more substantial. We had chips and they were delicious and freshly made as we waited.
The Big Fish Little Fish event was by no means bad but I think it could have easily been much better.
Putting the crafts on the floor would have made it easier for children of all ages to reach and create something more easily. Darkening the room would have made the atmosphere better and I think more catchy dance/rave tunes would have encouraged both kids and adults to dance together on the dance floor.
I wouldn't rule out attending another event but I'd probably be more likely to see them at a festival or an event which I knew would be busier.
* Our tickets were complimentary.