We were lucky enough to be invited along to Cirque Berserk at the Tyne Theatre and Opera House in Newcastle this evening.
We headed into town a little earlier so we could get parked and prepared for the 5pm show.
Cirque Berserk showcases the finest circus thrills and skills and is brought to Newcastle by the World Famous Zippo's Circus. It celebrates the 250th anniversary of the invention of Circus by bringing an amazing live show on stage instead of a Circus big top.
Cirque Berserk is fast paced, fun and will have you hanging on the edge of your seat.
With a huge range of talented performers, we were blown away by the amazing skills we saw. Among some of the acts you can expect to see acrobats, knife throwers and the most hair raising circus act – the legendary motorcycle 'Globe of Death'.
The show is recommended for children aged 6 and above but at the 5pm showing this evening there were lots of younger children who seemed just as impressed as the adults. The little man was awe struck from start to finish, as was I!
I enjoyed the incredible displays from the Timbuktu Tumblers who made human pyramids, jumped through hoops and limbo'd under the tiniest flaming poles. The Tropicana Troupe were another of my favourites. Cuban acrobats who catapulted themselves high into the air with ease.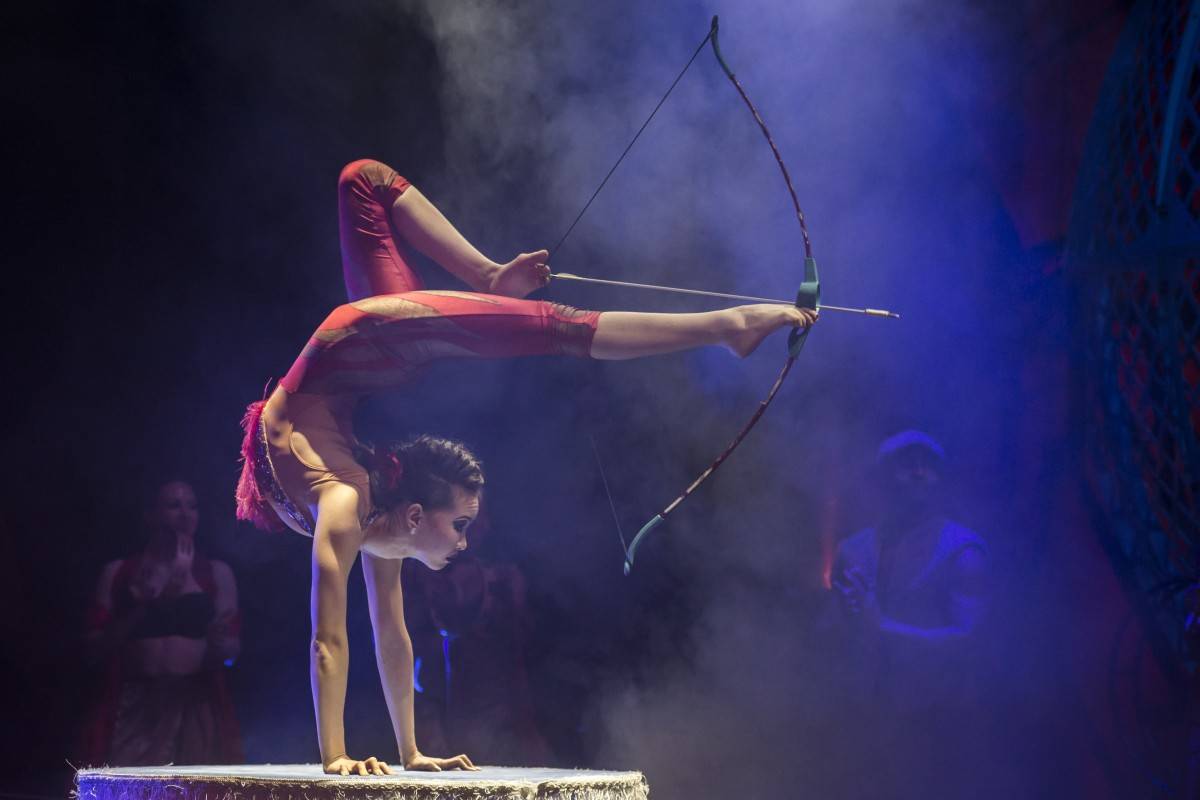 I was also blown away by Odka. She came onto the stage contorted into a glass bottle before shooting a bow and arrow with her feet whilst standing on her hands!
The little mans favourite bits were the slap stick Mustache Brothers, a funny and highly talented Brazilian duo who had us in fits of giggles. They were a little like a Brazilian version of the Chuckle Brothers but with some very impressive acrobatics thrown in. He also loved the Lucius Team who did the amazing motorcycle Globe of Death. We both sat with our hands over our mouths while 4 bikers rode upside down in the metal globe at speeds of up to 60mph. They were fantastic!
We absolutely loved the show and saw older couples, groups of friends and families this evening and not one person that didn't look impressed. I think it's a great night out for the whole family and a quirky and cool experience than the actual circus.
You've still got a couple of days if you'd like to catch it while it's in Newcastle, you won't regret it!
* Our tickets were complimentary but opinions are my own.