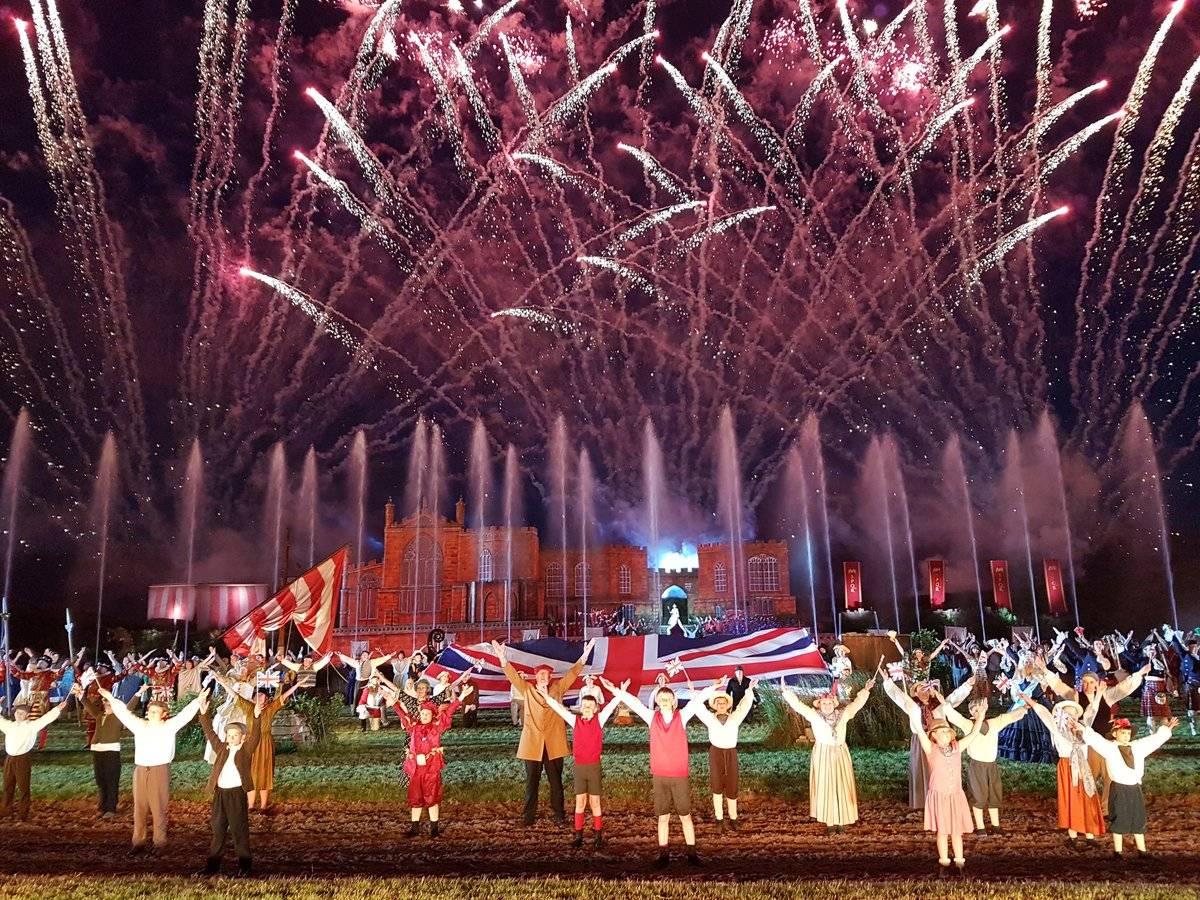 Hubby and I were recently invited along to the preview night for Kynren in Bishop Auckland, something we've planned to visit since 2016 when it first started!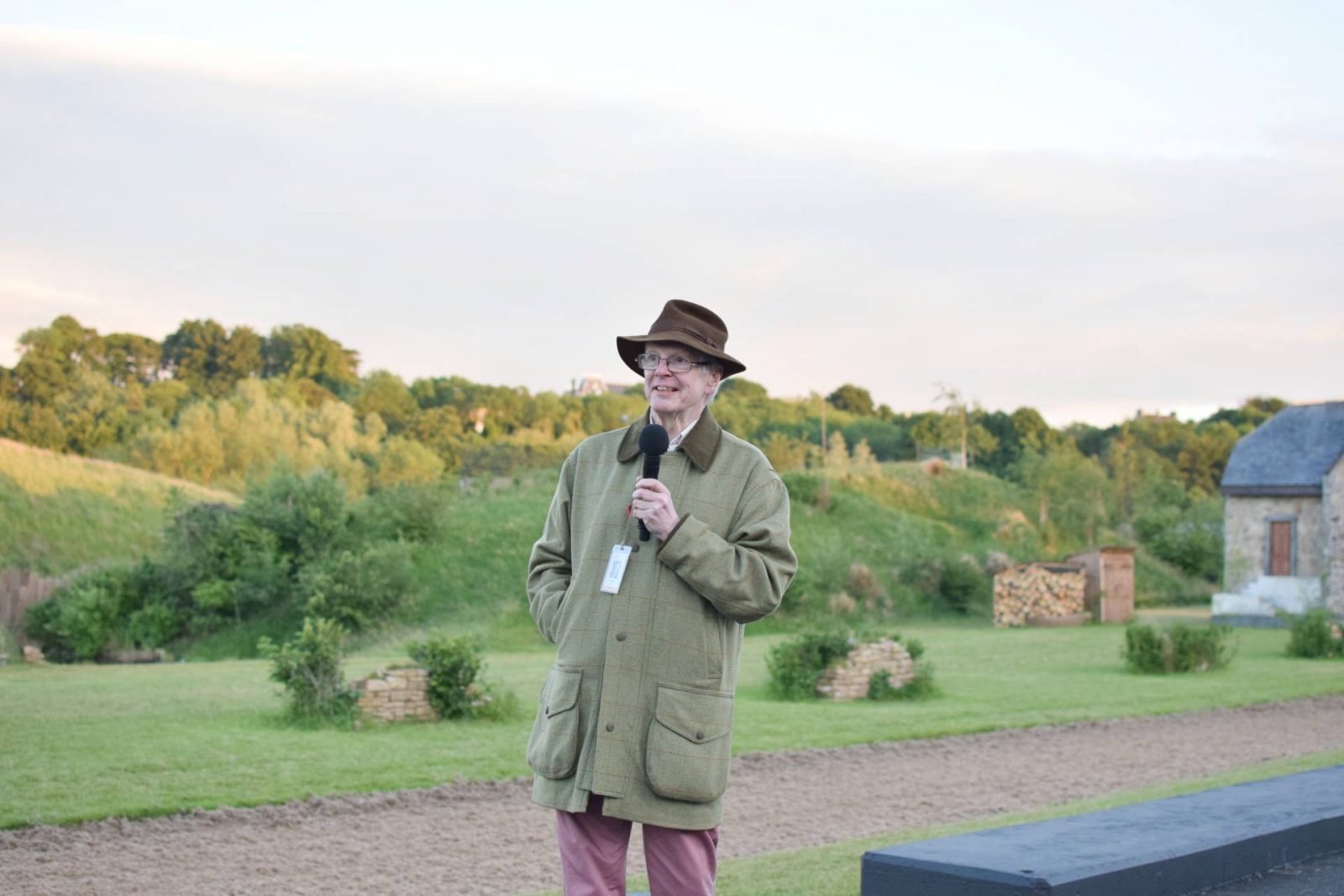 What is Kynren?
Kynren is the Anglo-Saxon word for generation which is quite apt considering the plan is to bring together generations of families who can share the fun, achievements and purpose of creating Kynren. It is put on by registered Charity, Eleven Arches which was the vision of philanthropist Jonathan Ruffer. It is one of two charities that have been established by Jonathan Ruffer in Bishop Auckland, the other being Auckland Castle Trust.
This is the third year the epic outdoor performance has immersed the audience in a journey through 2,000 years of England's history, myth and legend. Kynren is back for 2018 with 17 Summer performances with brand new scenes, new characters and amazing new stunts, with each performance still only 90 minutes long!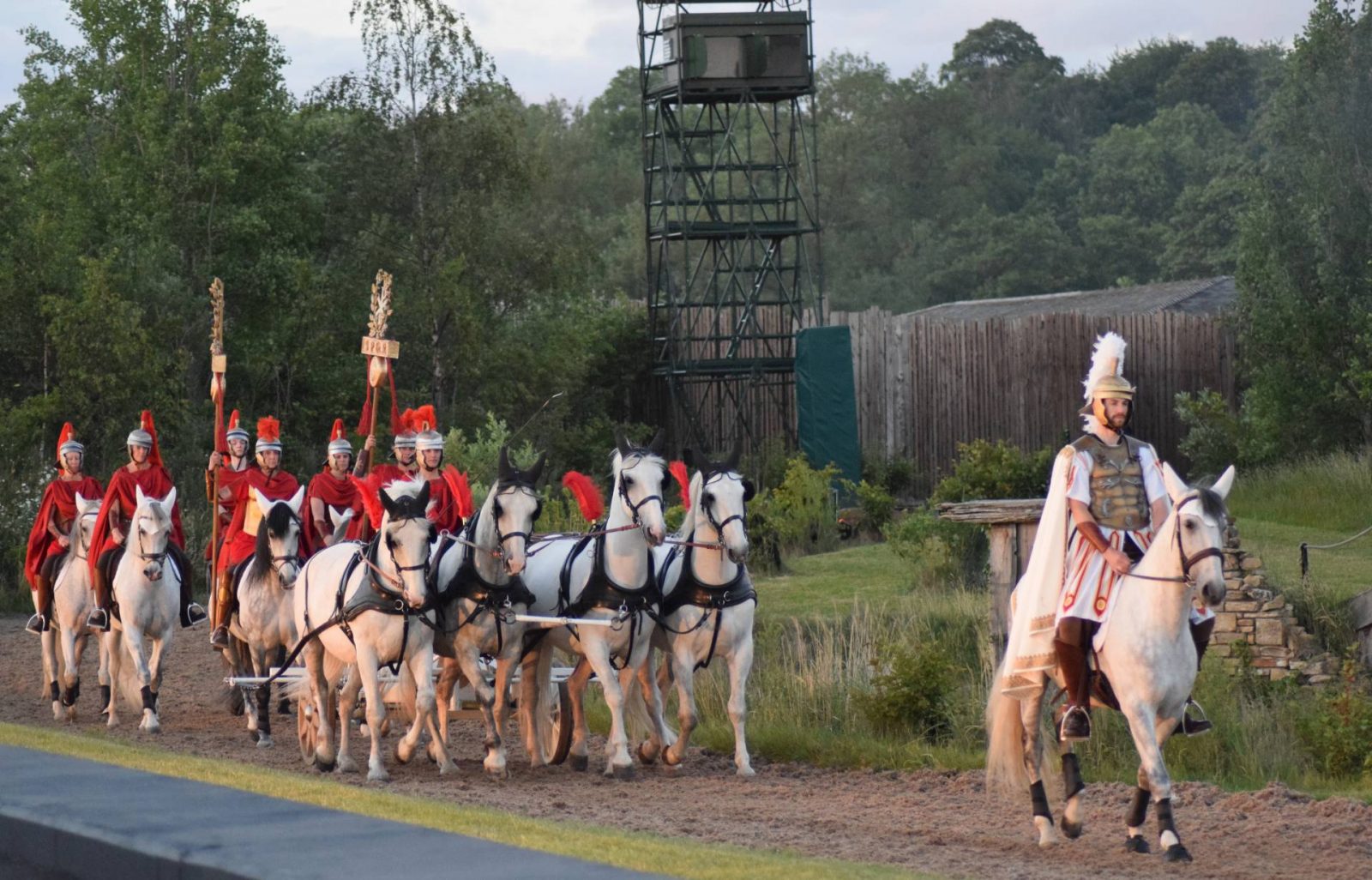 Where is it?
The Kynren site is purpose built and just few minutes out of the Bishop Auckland which is about a 20 minute drive from Durham City.
If you're taking a car, plan your parking in advance, or leave your car at home. The are four off-site car-parks in and around Bishop Auckland which are identified as C, E, F and H, you need to pay an additional fee to use each of them and will need a ticket to be purchased in advance. The shuttle buses are also chargeable, so make sure to factor in the extra costs as well as your ticket prices.
We parked at Colliery Fields car park which is about a 15 minute walk away from the actual tribune or you can catch a double decker shuttle bus that will get you there in less than 5. We caught the bus on the way there but walked back to the car after the performance. The walk is uphill on the way back felt like quite a long walk but despite it being dark, it was very well lit with volunteers dotted along the way.
Tickets and Seats
The purpose built tribune can hold up to 8,000 guests in a range of different priced seating choices but because the way the performance is shown, I don't think you'd struggle to see from any of the seats.
Kynren tickets are banded Diamond (adults £59; children aged 12-15 £53 and those aged four to 11 ££42), Platinum (£47, £42, £35), Gold (£40, £36, £30), Silver (£32, £24, £16) and Bronze (£25, £18.75; £12.50). Children aged three or under go free if seated on an adult's knee.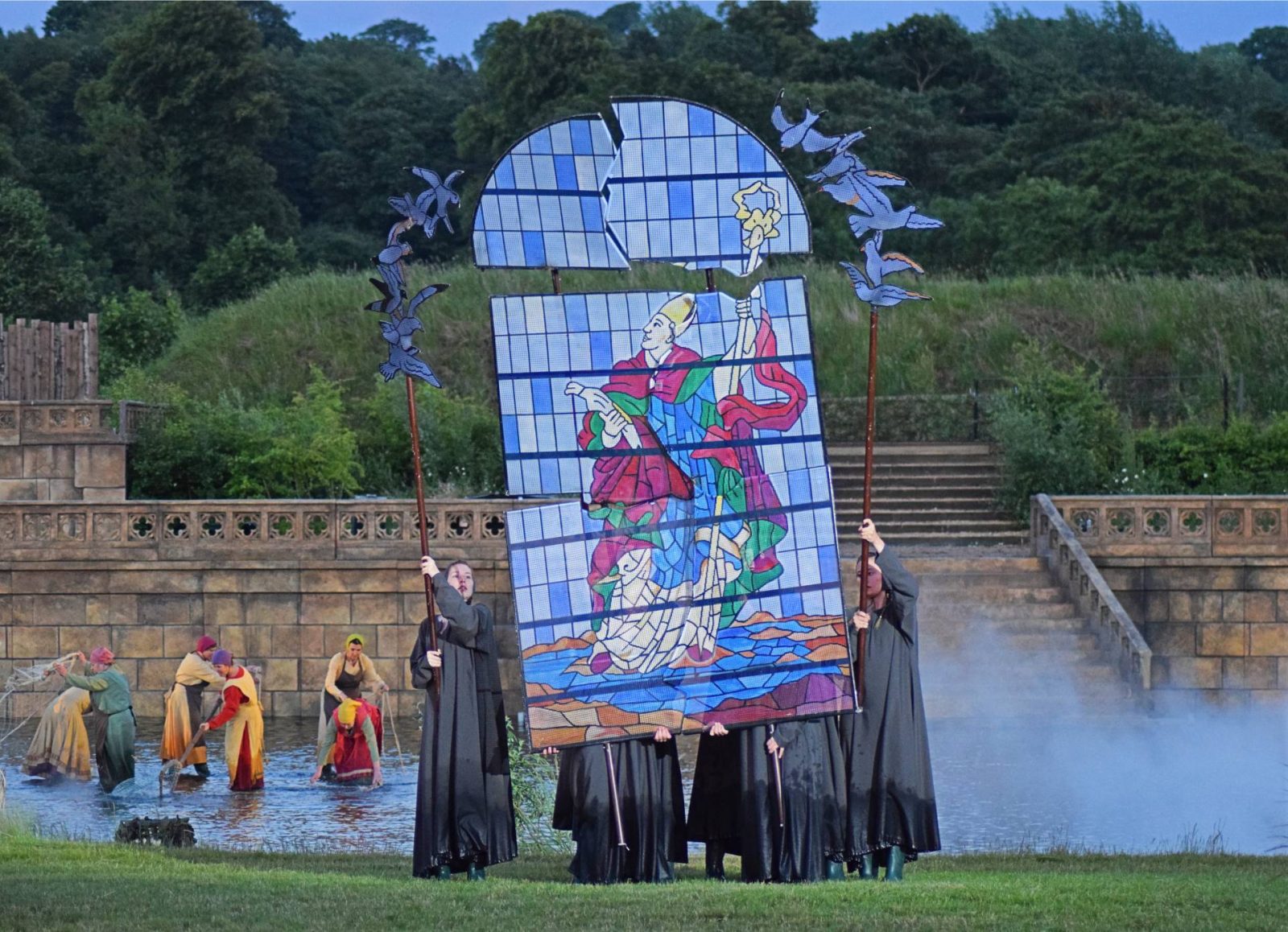 We were lucky enough to be seated in the front row in the padded Diamond seats which were amazing and very comfortable but I wouldn't hesitate to sit in the bronze seats either. Although not padded, the seats still appeared to have a great view and the way the performance runs across the 'stage' means all visitors can see.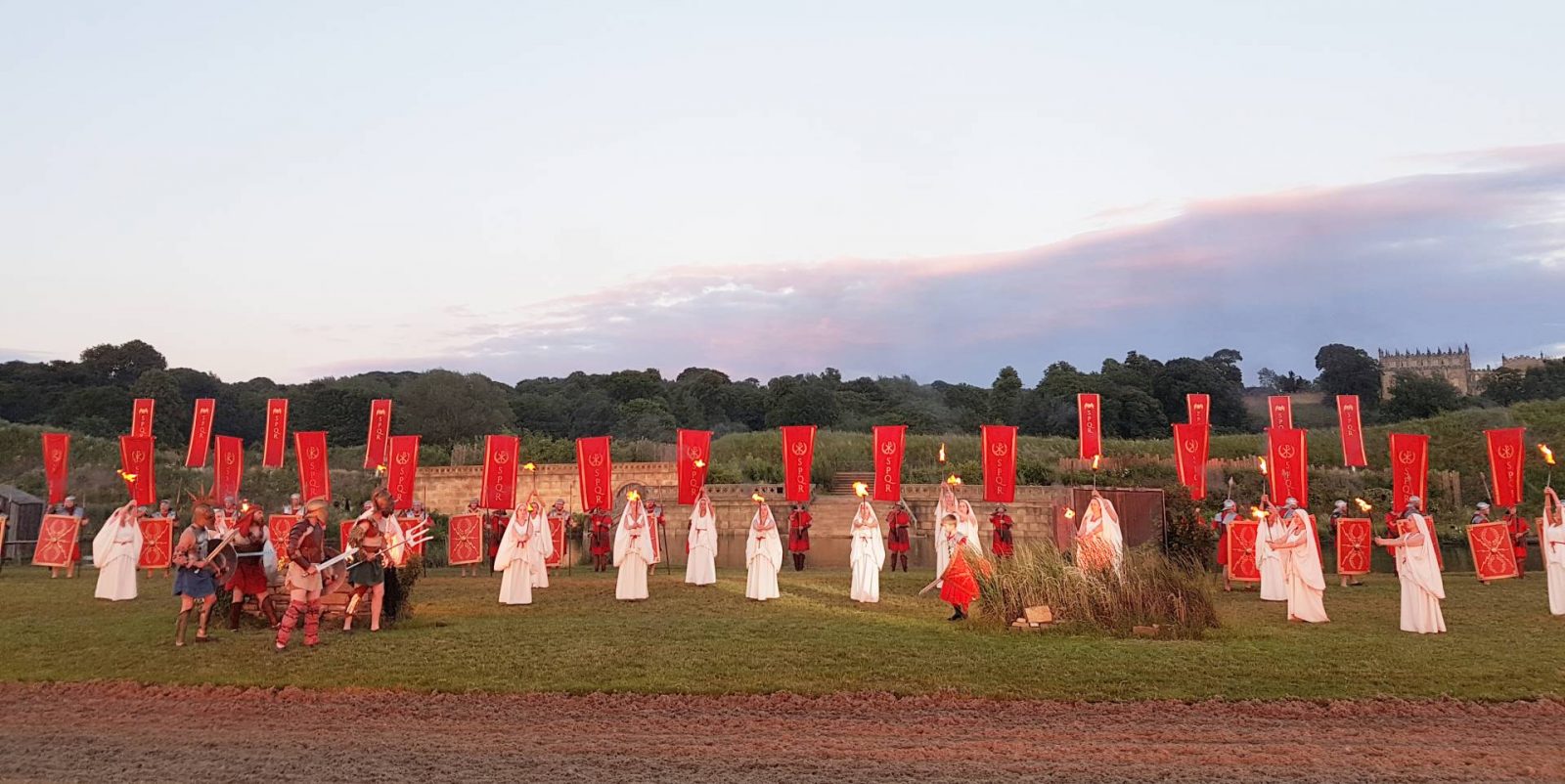 Kynren official starts on Saturday 30th June 9.30pm and runs right through until Saturday 15th September. The performance start times vary depending on the date so if you're planning on attending with children you'll probably want to opt for the 7.30pm start.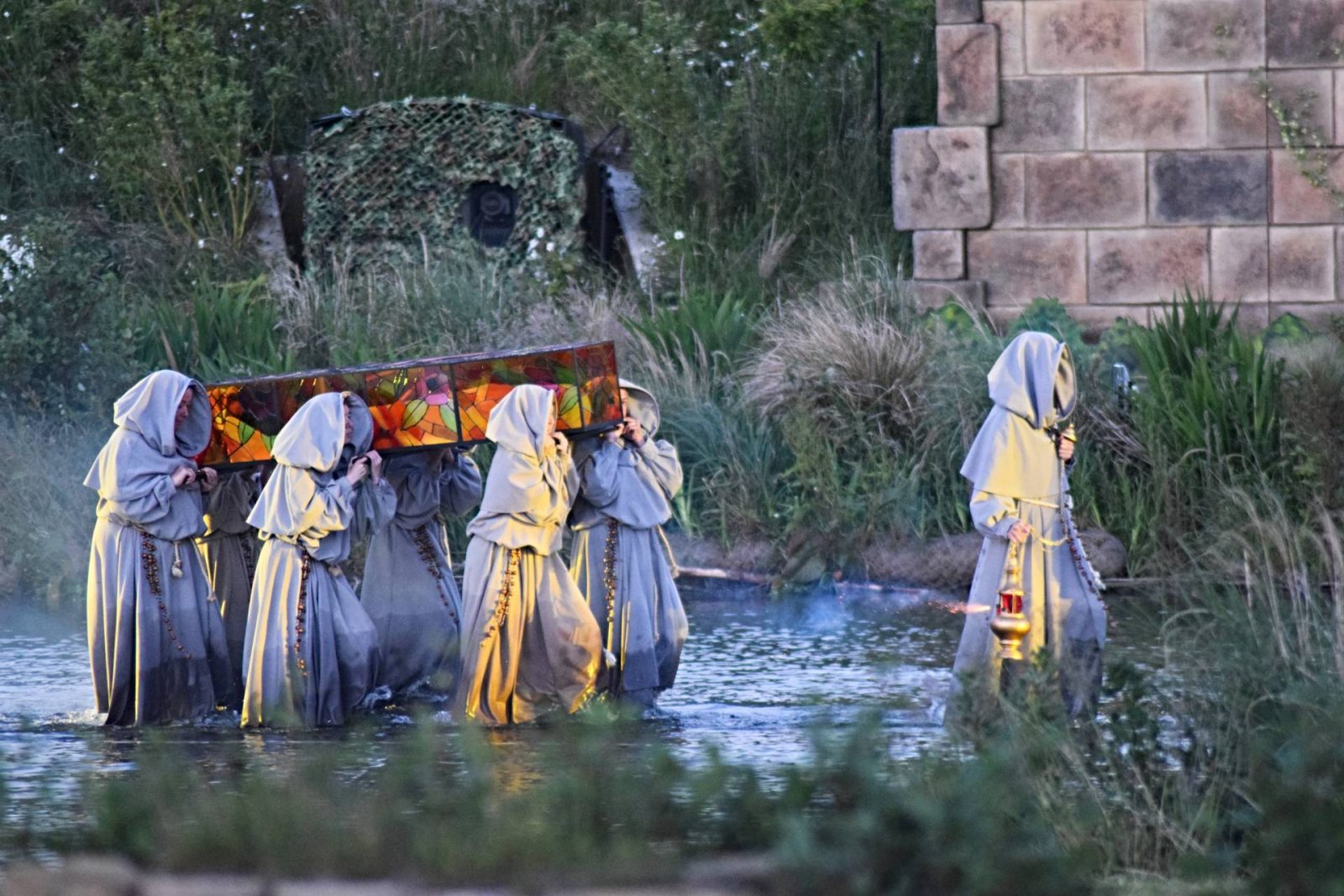 The performance
As soon as the performance starts, you'll instantly recognise the narration and the voice of Old Arthur is famous Northern actor, Kevin Whatley.
Kynren follows the journey of Young Arthur, a boy from Bishop Auckland who goes back in time to learn about the history of the North East.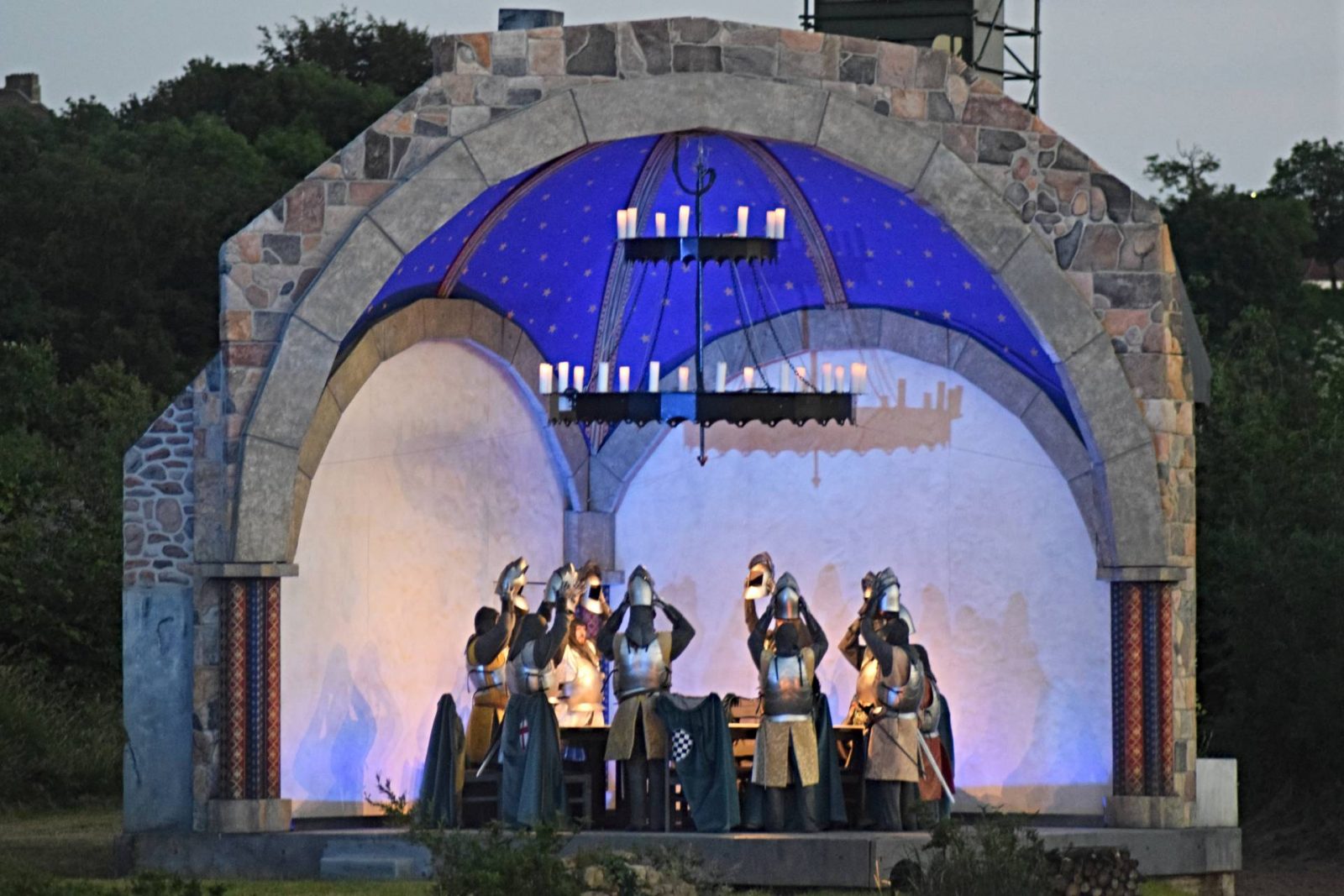 History unfolds through the ages as you follow Young Arthur's journey. You can expect to see The Romans, King Harold, Vikings, Henry VIII, Shakespeare, Queen Victoria and Queen Elizabeth. Horses jumping through fire, breathing taking light shows and extremely talented children. A Roman Centurion being thrown from his horse, then dragged along behind it, buildings rising from the water, impressive fire work displays and a series of poppy theme tributes. I don't want to share too much of the show with you though, as you really should go along and see it yourself.
Kynren's 2018 can see two new poignant moments from history marked – the end of the First World War and the celebration of Suffragette movement.
I was particularly moved by a scene towards the end of the performance about the coal miners of the North East which showed an explosion in the mines where many men were killed. The scene showed aftermath, women and children mourning and hearses filled with coffins being pulled in front of us. There are still some of us who remmeber the pits or the tales our family members told so I felt this was quite a poignant moment.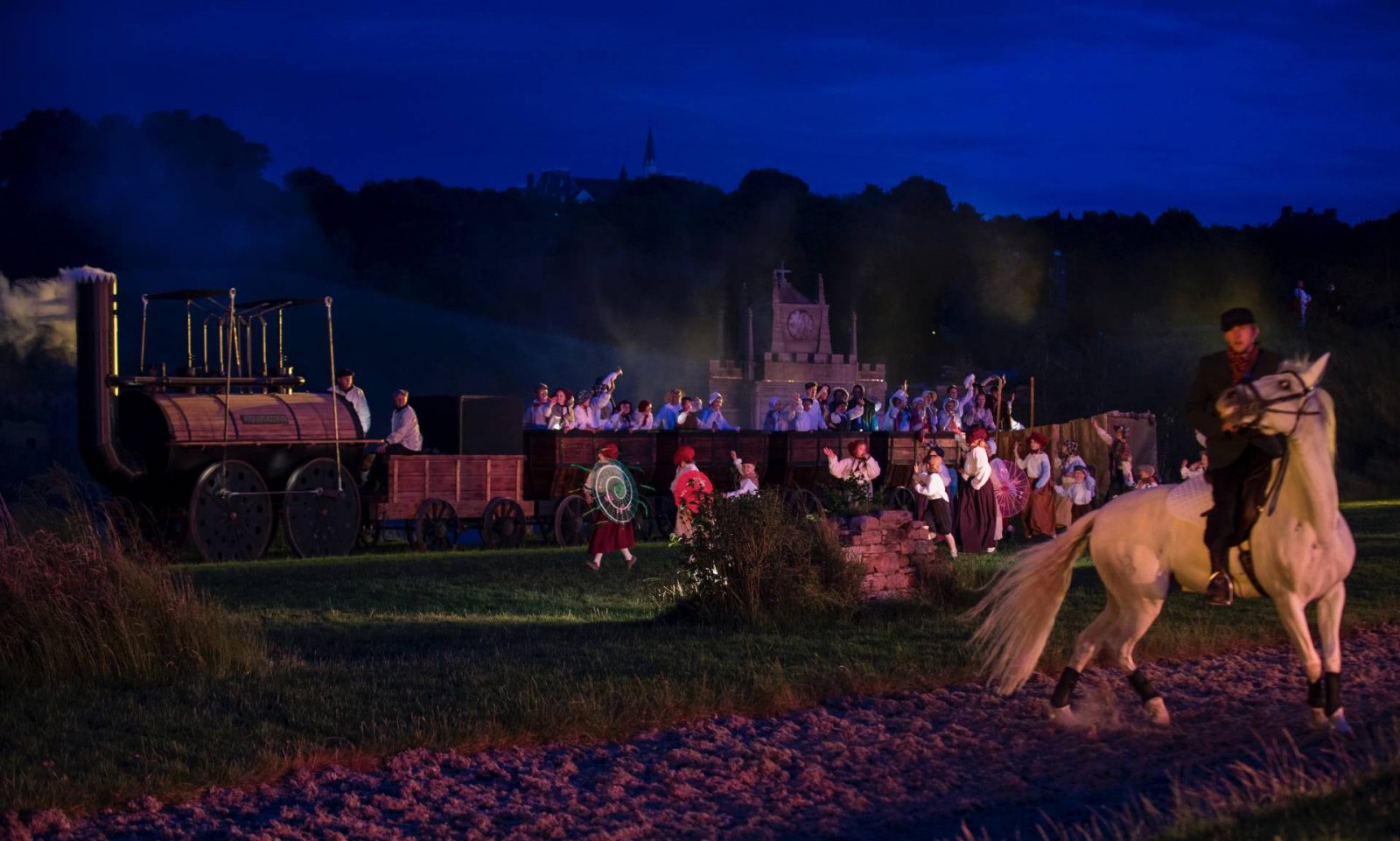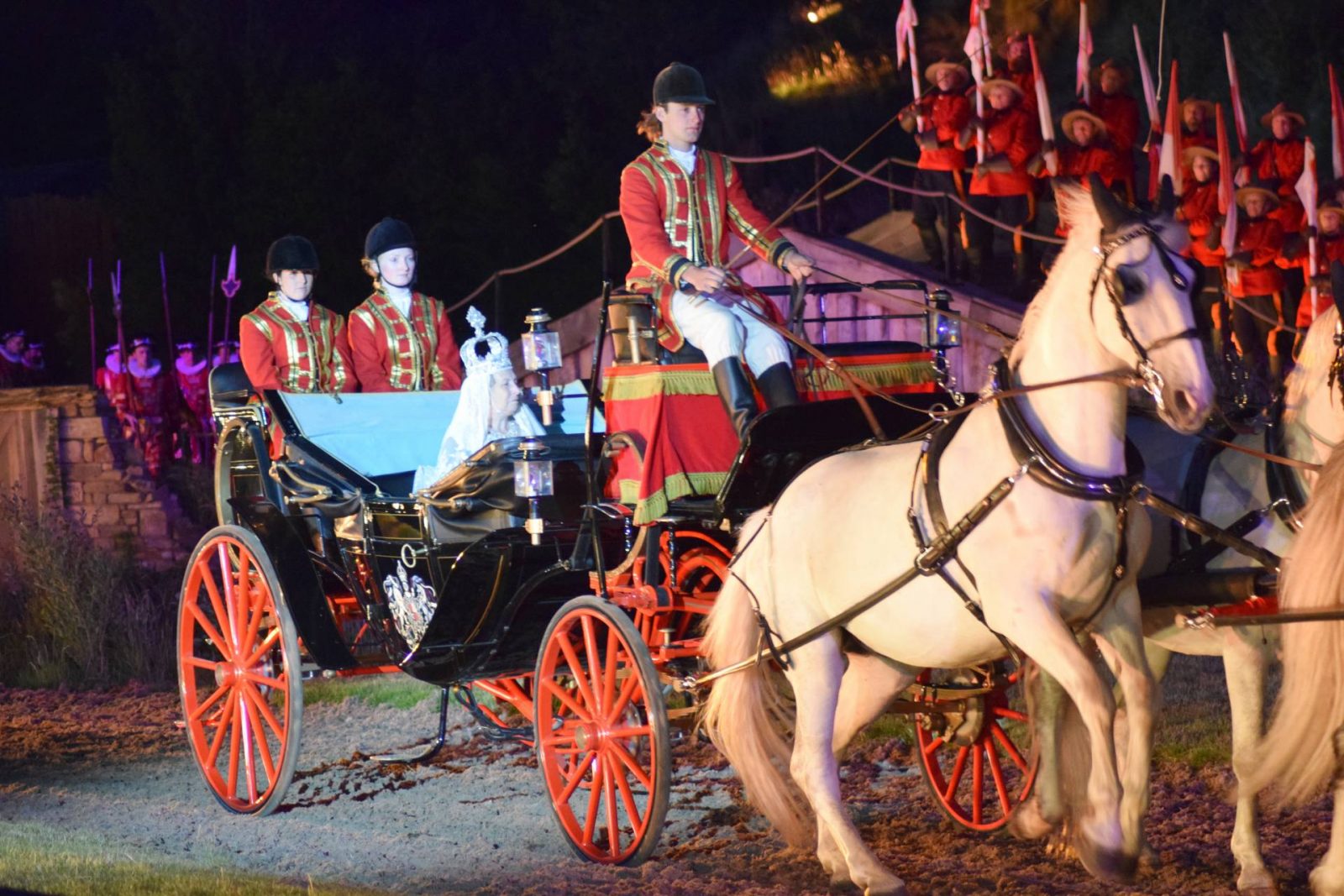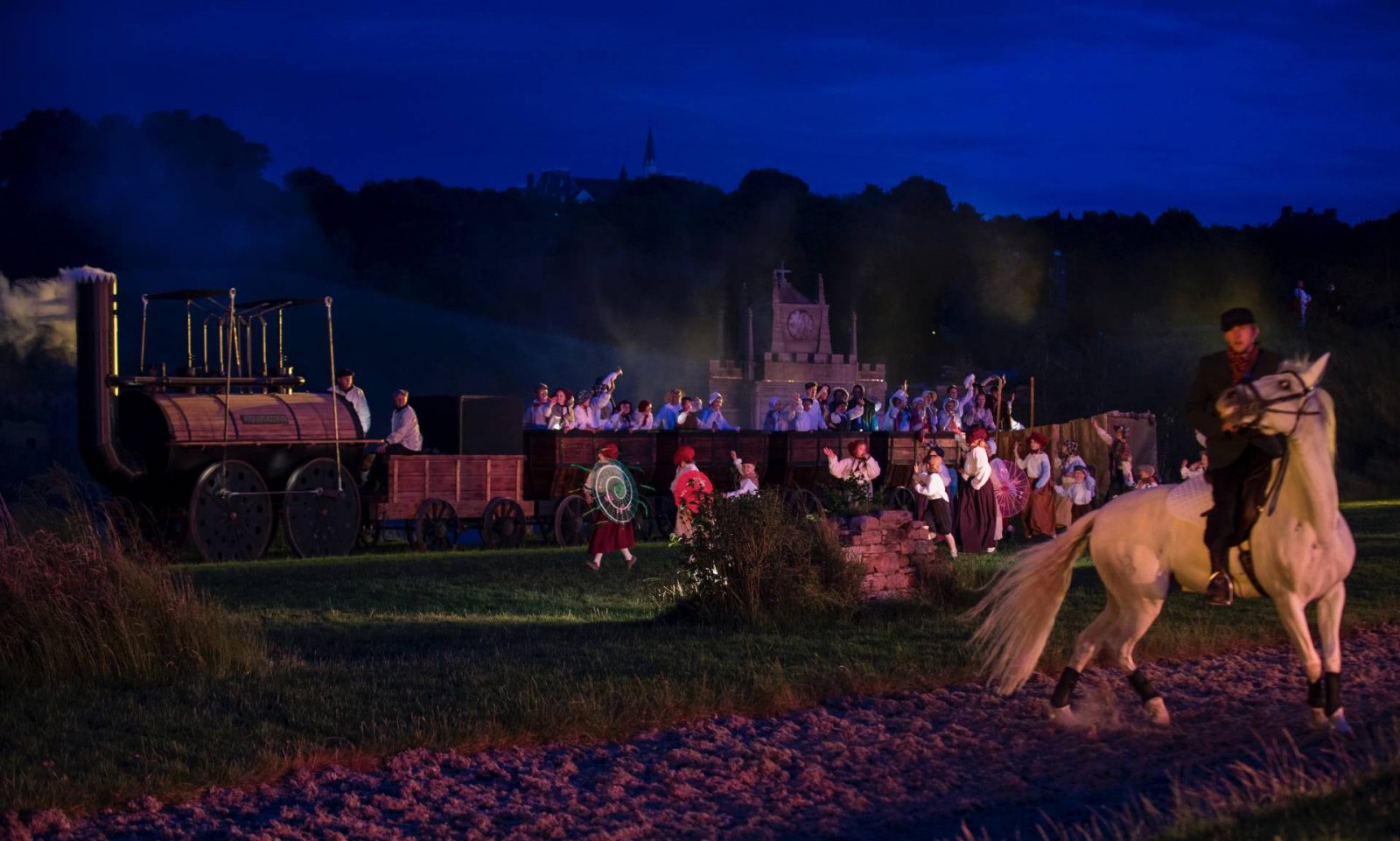 Stephenson's Locomotion (the first steam locomotive to carry passengers on a public line) makes an appearance too and steams across the arena, jam packed with happy children.
There are more that 1,400 volunteers ( or Archers as they're known) who take part in Kynren but the show is absolutely perfect and ran smoothly from start to finished. Considering there are both children and aninmals performing, this is a feat in itself!
Tips for visiting Kynren
Plan for all eventualities. Each one one of the 8,000 seats is outdoors with no protection from the elements. If it rains, the performance will still go on so take a coat and something to keep you dry. Umbrellas are not allowed as they could restrict the view of others but you can buy plastic ponchos before entering the tribune for £4 or if you want to plan ahead like we did, pop to the Poundshop on your way and pick up two for £1.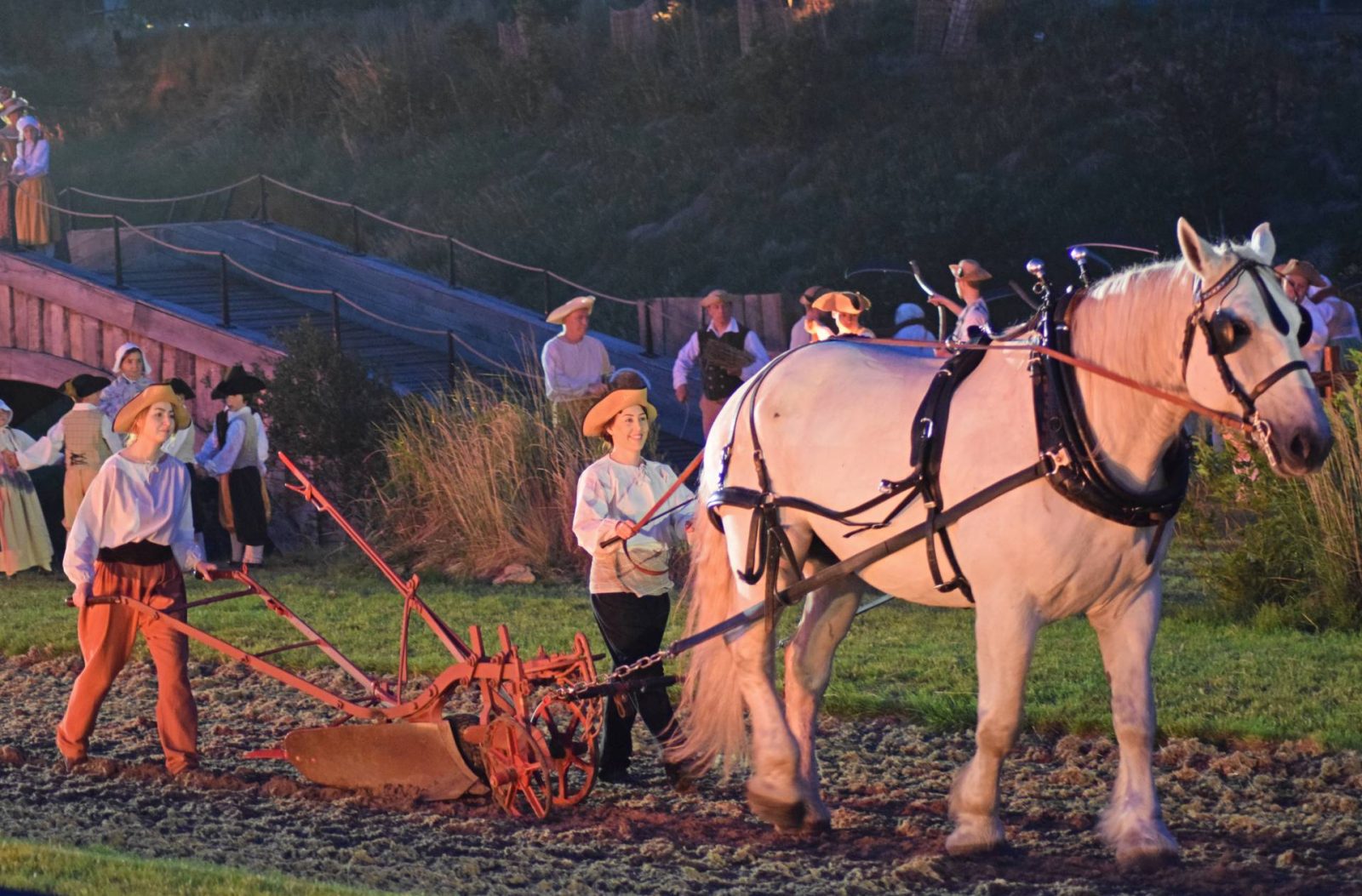 If you're parking in Colliery Fields car park, take a torch, especially if you have children. Whilst it isn't pitch black, the extra light will reassure smaller children and may double up as a form of entertainment for the long walk back to the car.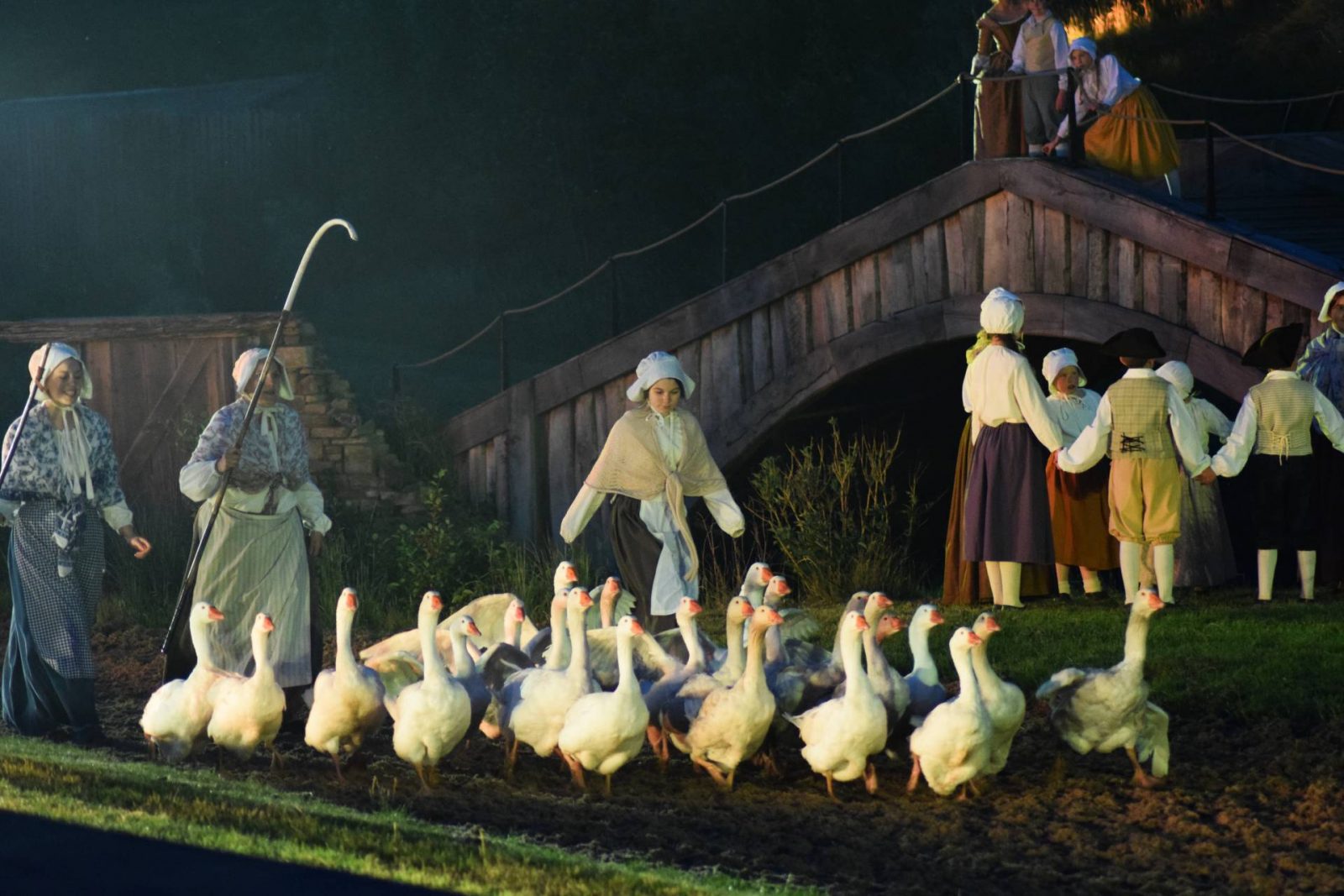 Wear flat shoes. Even if you're using the shuttle bus, wearing comfortable shoes. Surfaces are flight but there is still a distance to walk between each area.
Food and drinks cannot be brought in, but can be purchased inside the site. You can't take food into the tribune so allow yourself enough time before the start of the performance if you're planning to eat. There will be a variety of food stalls available when the live performances start but at the press night there weren't any open, so I can't comment on the options or prices.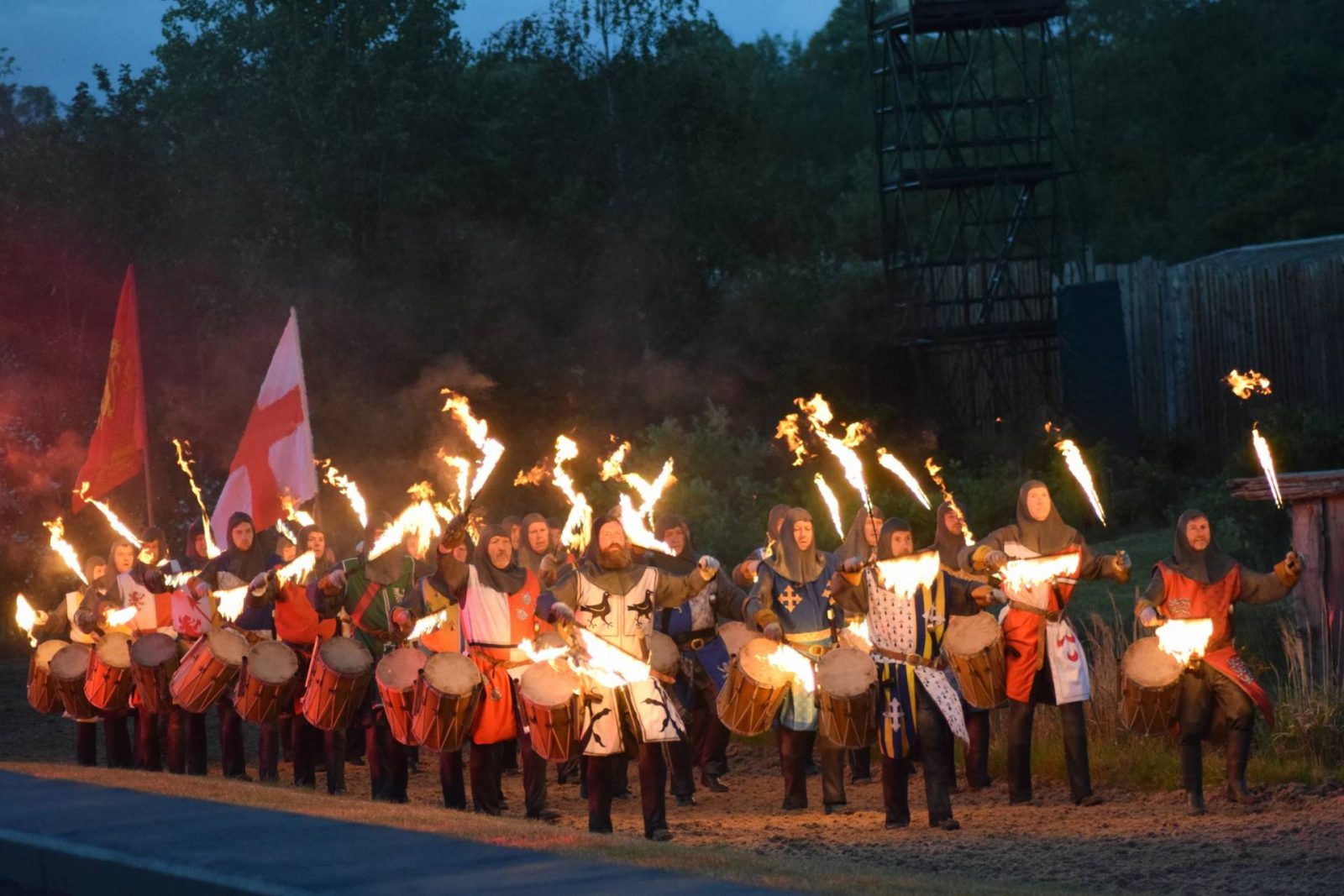 Large bags and rucksacks are not allowed and you'll be asked to return them to your car. Take a small handbag sized bag and a clear plastic bag if you wish to carry anything with you. You can see a full list of prohibited items here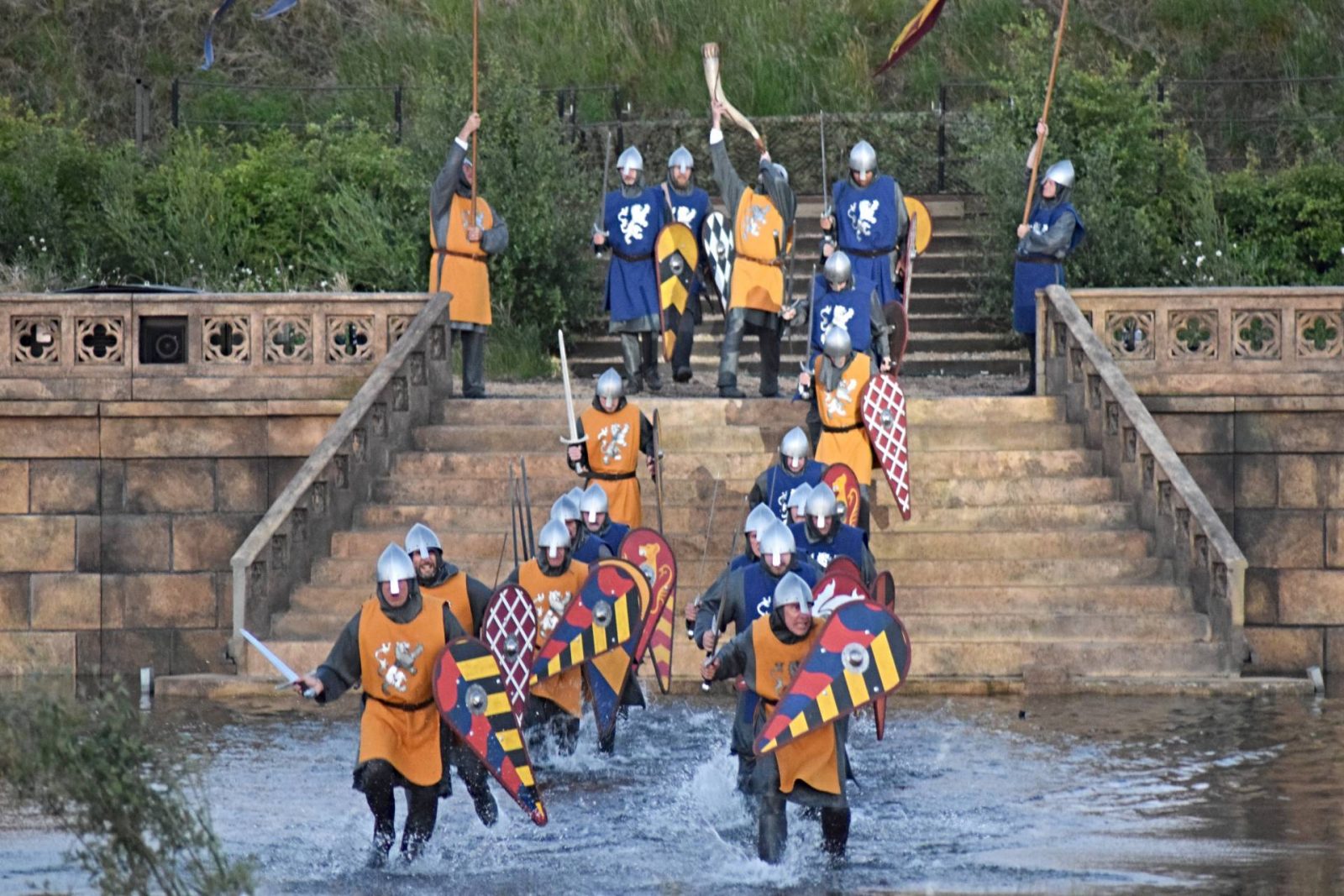 Unless you're sitting in Diamond seats ( which are very padded and 8cm wider than the other seats) take a cushion.
Take a blanket. The nights can get very chilly in the North East!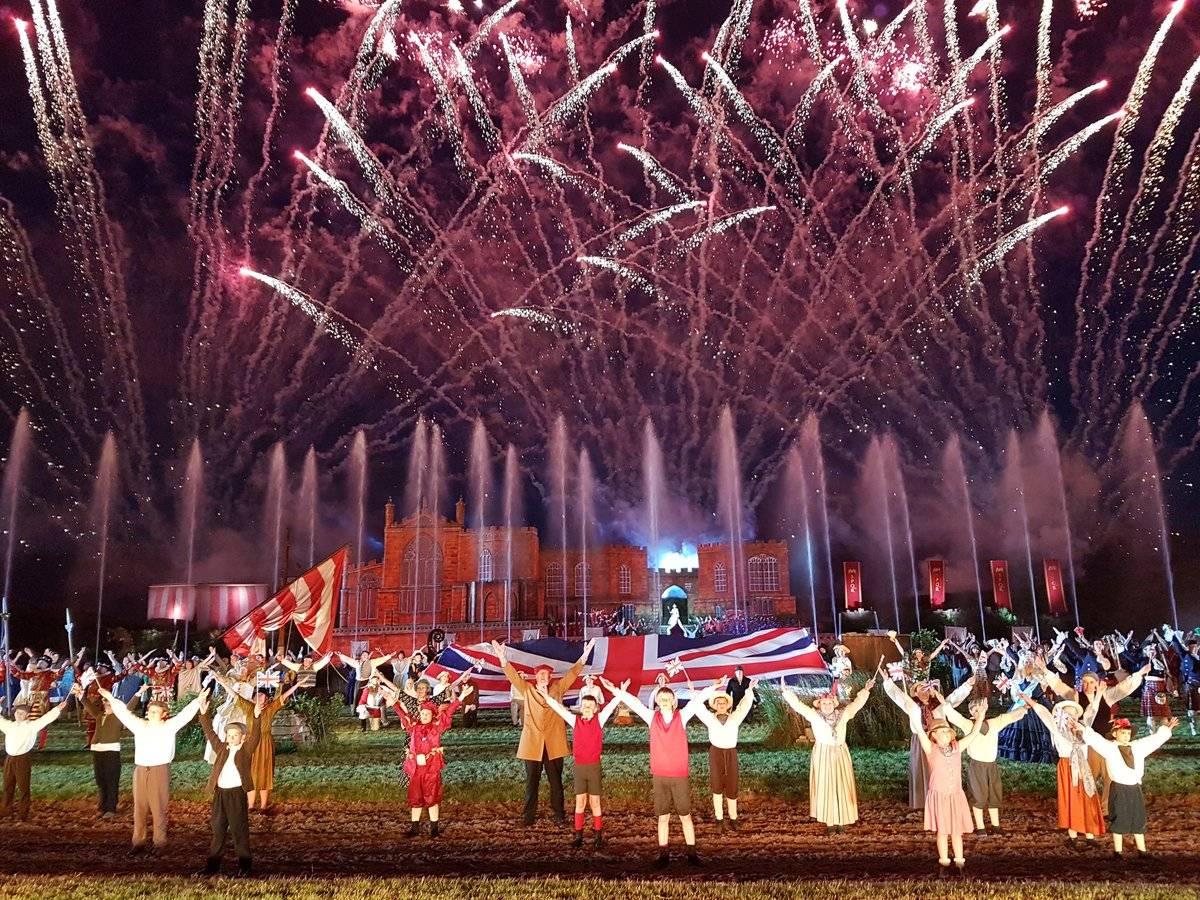 I absolutely loved the performance and we've already planned to go back. The special effects are amazing and I honestly can't believe how well the show runs, there must have been some serious rehearsals taking place.
The finale scenes are stunning, with the whole cast in front of the audience. The Fireworks and music are the perfect way to end the epic performance and really made me feel proud to be from the North East.
Every volunteer and member of staff we encountered during the press event was helpful and friendly and seemed genuinely interested in their role and our opinion on the performance.
I honestly can't recommend it enough. You don't need to be a history fanatic to enjoy it, I think it's suitable for every one aged 6 years and upwards and something you'll remember for a very long time.
* Our tickets were complimentary but opinions are my own.