Peppa Pig World is located inside Paultons Park in Hampshire and is included in the entrance price of the main park. Peppa Pig World is a mini theme park in it's own right and has 7 Peppa Pig related rides, all of which are suitable for small children.
The little man is obsessed with Peppa and her chums so I knew he'd love it.
It's exactly like the tv show – lots of bright vibrant colours and green hills. The weather was perfect during our visit so it made it look more like the programme.
The queues were pretty reasonable when we were there, we didn't wait more than 15 minutes for a ride, though I imagine it's a lot worse in the Summer months and the school holidays.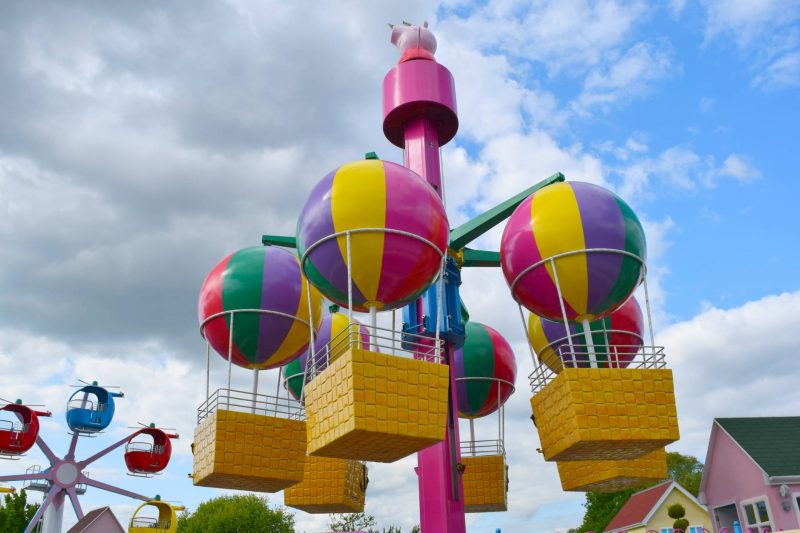 We had a go on Windy Castle and Peppa's Big Balloon Ride, we strolled through Peppa's house, had a ride Grandpa Pig's train and rode Mr Dinosaur round a track. It's literally the most perfect place to visit with a Peppa Pig obsessed toddler.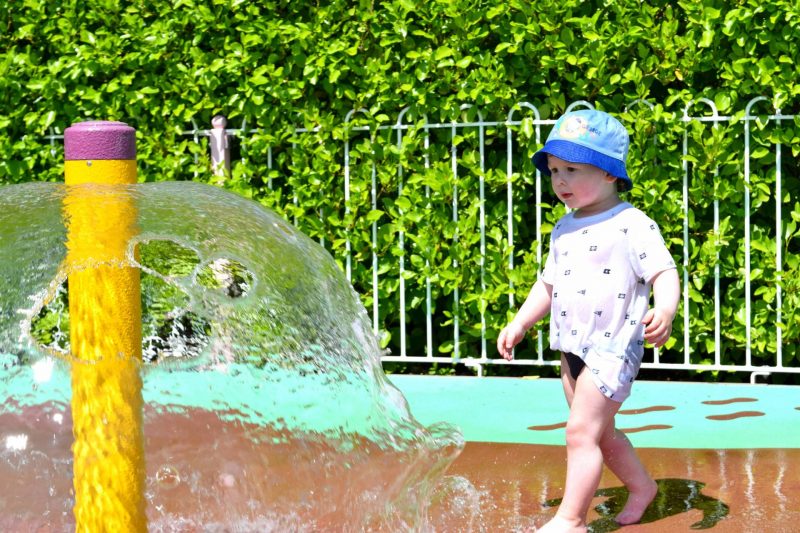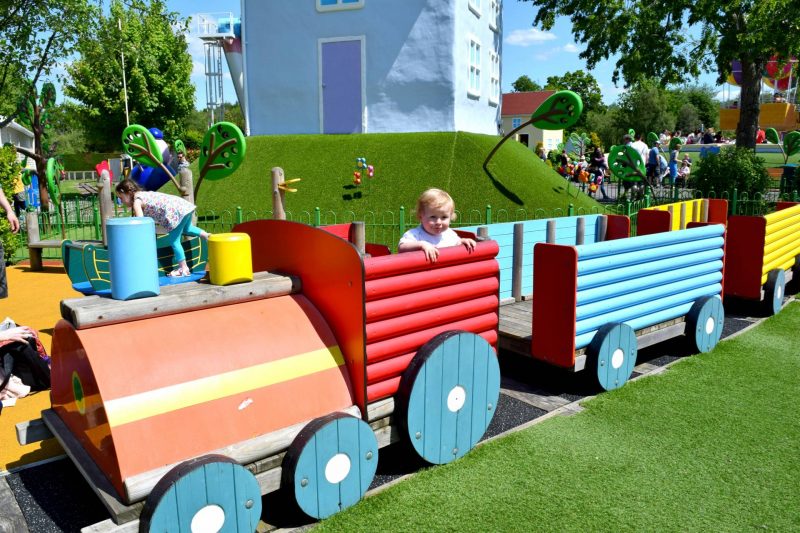 The outdoor area was a huge hit, especially as the weather was beautiful during our visit. The little man loved the Muddy Puddles splash park which was just the right size for toddlers. It was connected to Mr Potato's outdoor adventure playground so we spent a good chunk of one of your days in that area.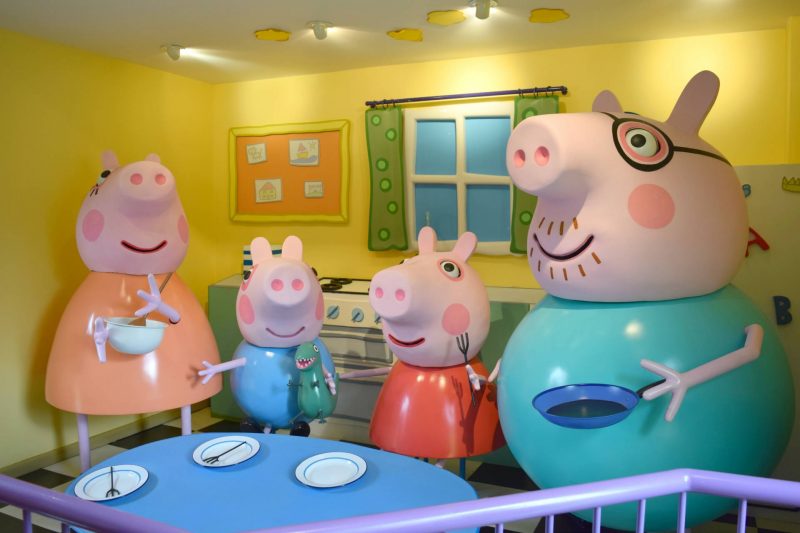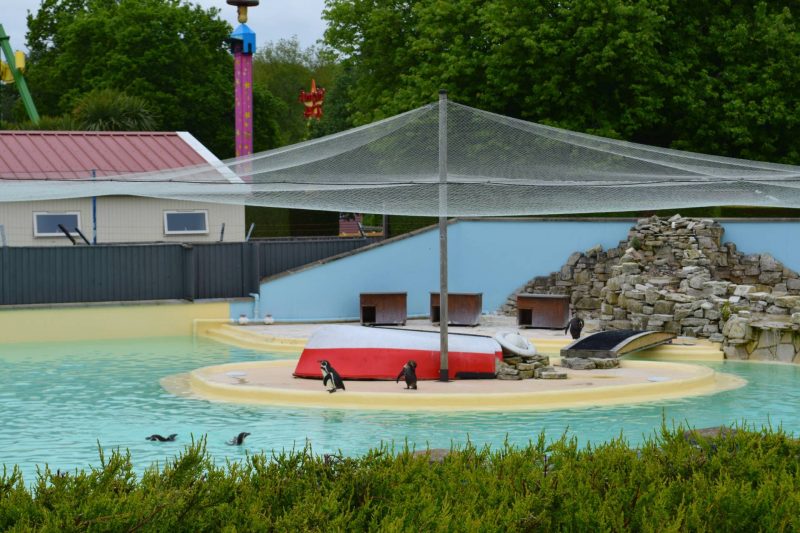 The little man loved George's Spaceship indoor soft play zone, it was adjoined to a cafe so adults could get a quick cuppa while their little people played.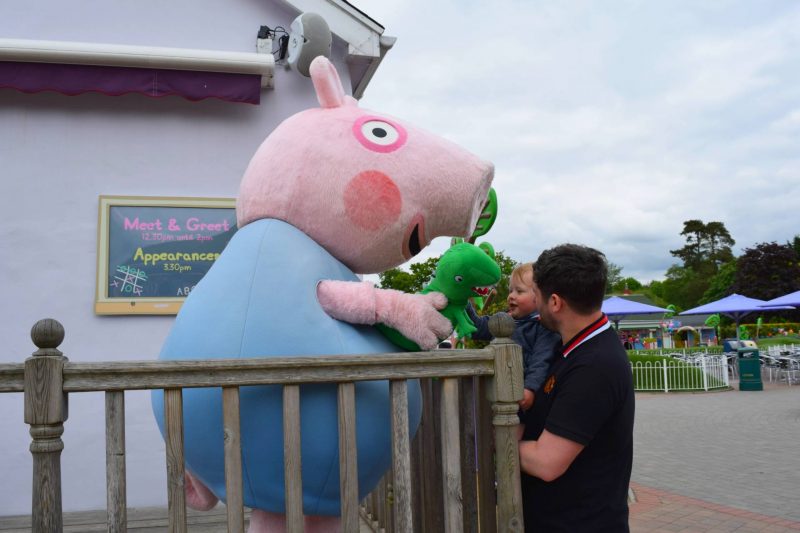 During our visit the little man got to meet Peppa and George, briefly. We had expected the characters to be wandering round the park but instead they were on a stage opposite the toy shop. You were able queue to have your photo taken with them but the queues were long, even on a relatively quiet day.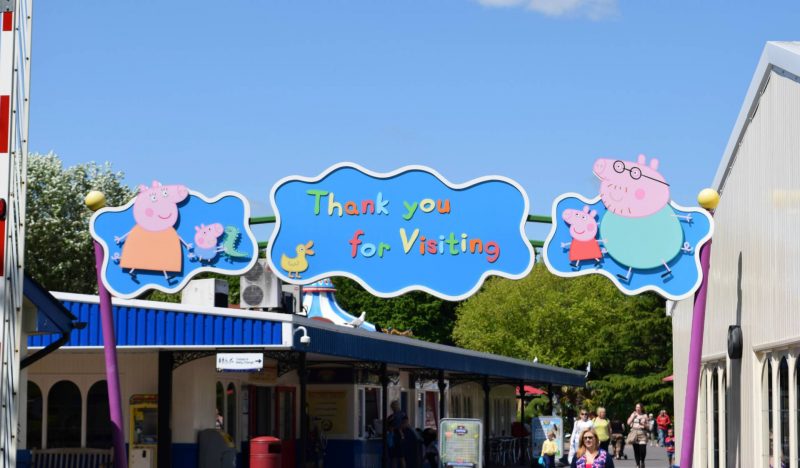 What we loved
Plenty of space near rides to store pushchairs
Lots of places to sit and take a break with your little people
Lovely clean toilets all which have optional children's toilet seats
Although there aren't many rides in Peppa Pig World, the soft play, splash park and outdoor play area mean that you could easily spend a full day in Peppa Pig World alone.
What could have have been better
Healthier food options for younger children
We loved Peppa Pig World (and the rest of Paultons Park). It's expensive, but I do think it was worth every penny. The little man thoroughly enjoyed his visit and I think it's a must if you have a toddler that loves Peppa Pig.