It's rare we get time away together as a family unless it's a pre planned holiday so we were really excited to be invited to stay at Ox Pasture Hall Hotel, a gorgeous luxury hotel at Scarborough.
Ox Pasture Hall Hotel
The former farmhouse is a complete hidden gem surrounded by 17 acres of stunning countryside and woodland within the North Yorkshire Moors National Park. As you drive up the country lanes towards the hotel the traffic noises cease and all that can be heard is tweeting of birds in the trees, it's such a serene and peaceful location and it's hard to believe you're only 3 miles away from the hustle and bustle of the seaside at Scarborough.
The hotel is both child and dog friendly and is able to host Weddings and other celebrations within a beautiful setting.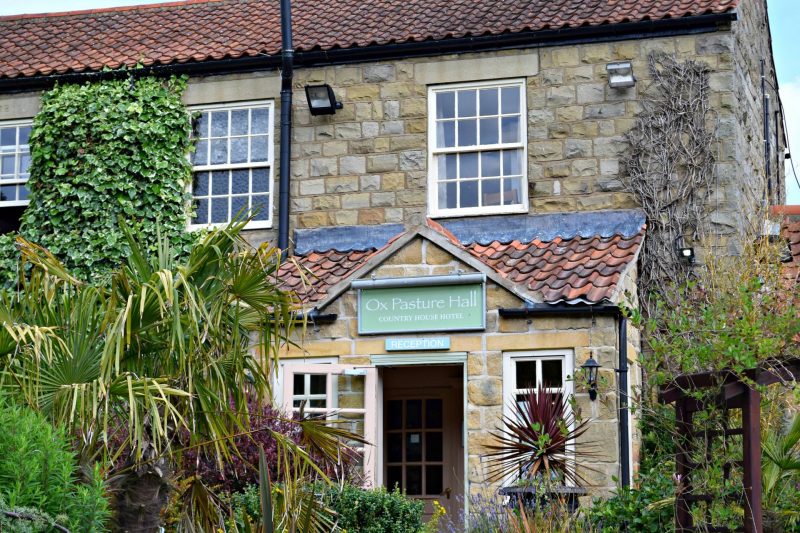 The room
We were in Room 26 – Ilkley (the rooms are all named after places in Yorkshire) which consisted of a large living space with comfortable leather sofa, a desk, TV, HiFi and coffee and tea making facilities. To one side of the living room was a good sized bedroom with kingsize bed and a beautiful bathroom with his and hers sinks, huge walk in rainfall shower and a sumptuous bath with waterfall taps.
The living room window overlooks the lake at the rear of Ox Pasture Hotel and from the bedroom window all you can see is sweeping green farm land.
The room was perfect and the perfect size and layout for our little family. I would have liked to have access to WiFi during our stay but unfortunately neither Hubby or I could connect either in the room or the rest of the hotel. It was nice in a way though, as we were forced to switch off from technology for 24 hours.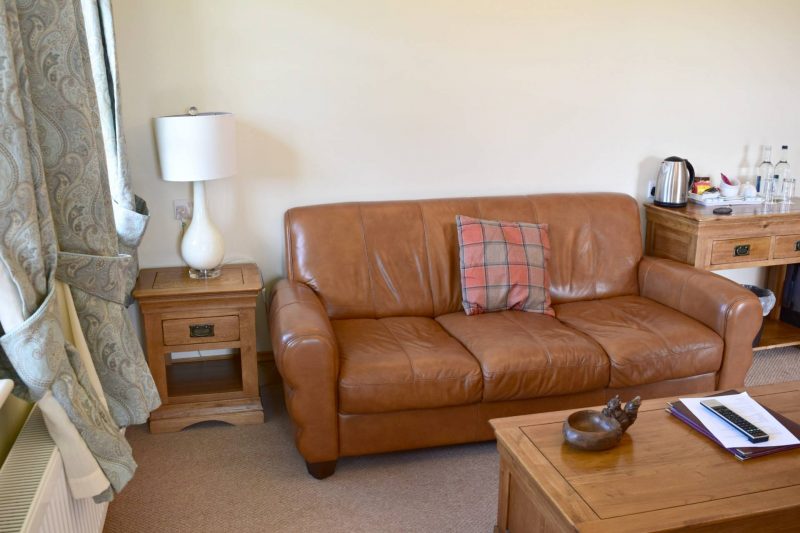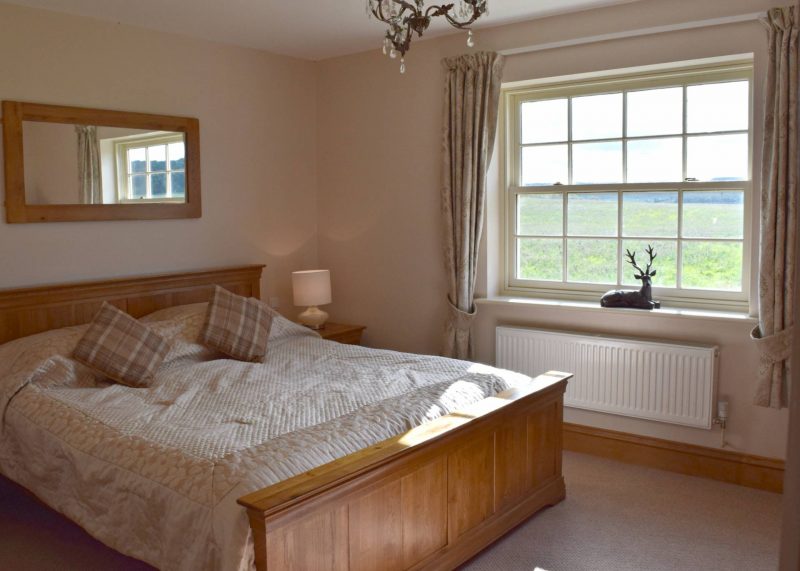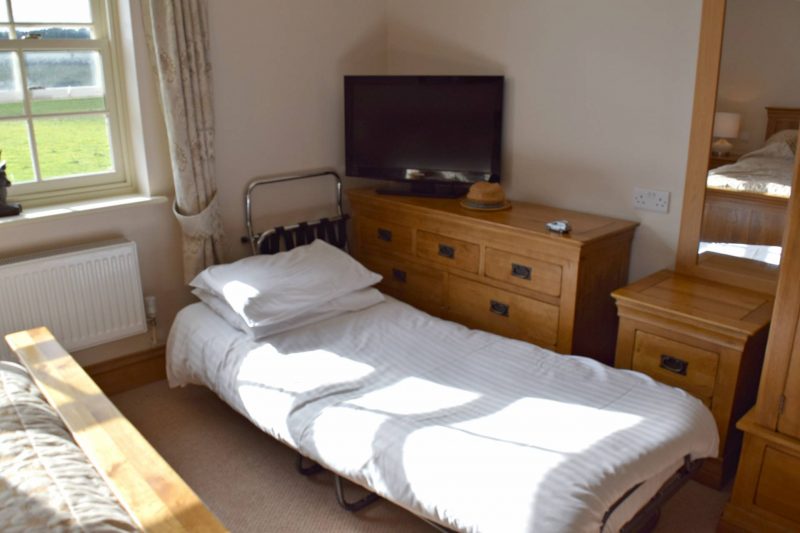 A folding single bed was set up for the little man but he found it uncomfortable so ended up sprawling between Hubby and I in the huge Kingsize bed – there was certainly plenty of space for 3!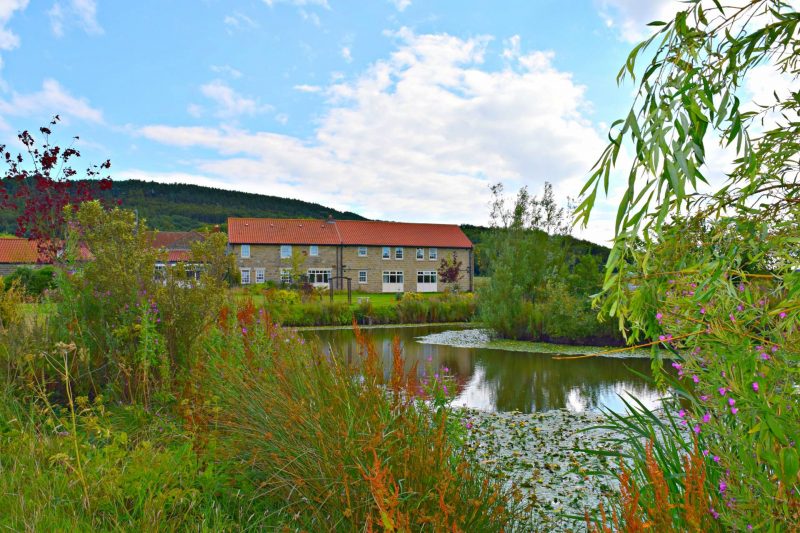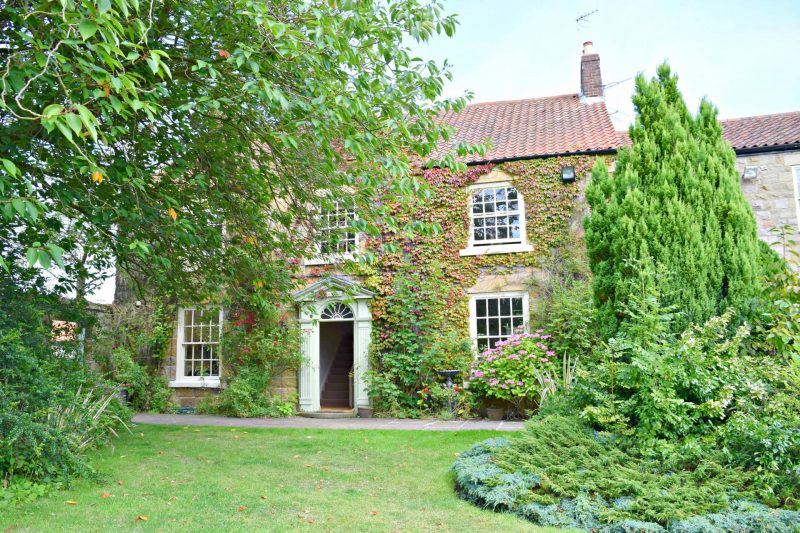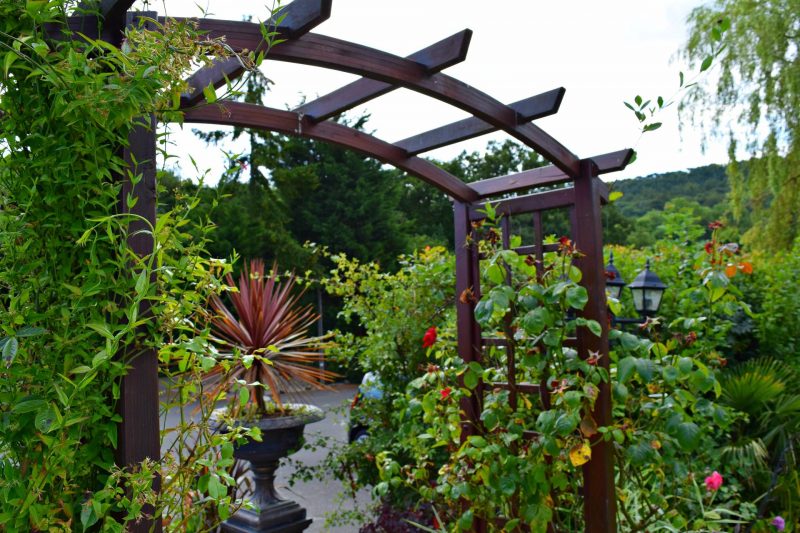 After a wander round the beautifully serene grounds we headed to the restaurant to eat. After perusing the menu in the bar area with a complimentary glass of Prosecco we chose our food from the restaurant menu and were led through to be seated.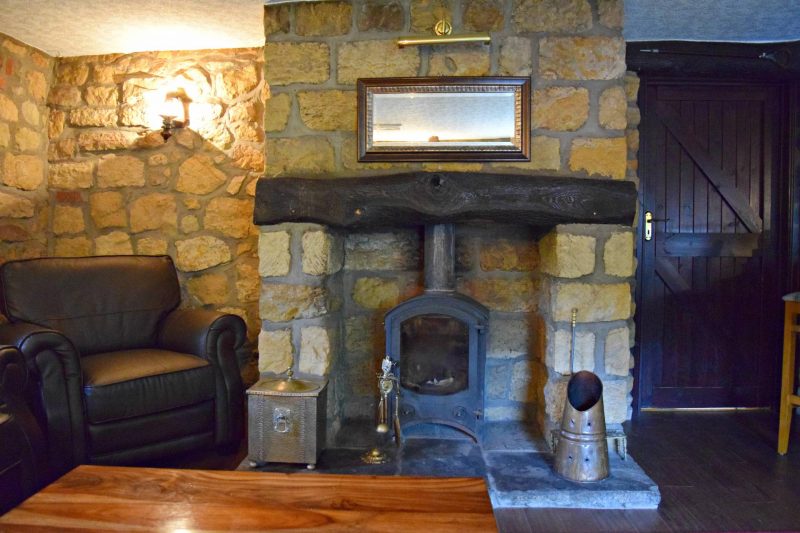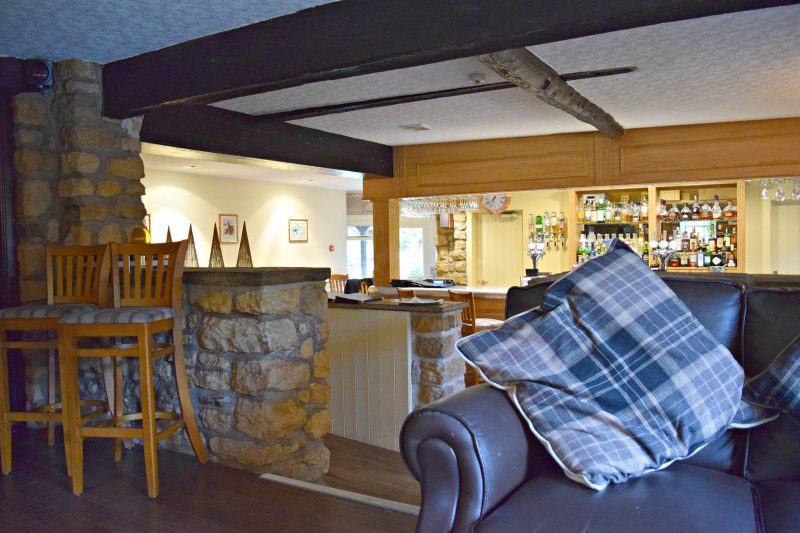 The food
The are two options for food within the hotel. The courtyard offers a fine dining experience with unique al la carte menu and the Bistro offers a Gastro menu and a more laid back setting (dogs can also sit in the Bistro).
Ox Pasture's philosophy is to "serve unfussy, natural and organic food in a modern way to give the diner an exceptional dining experience".
I had high hopes for the Courtyard restaurant and I wasn't disappointed. I knew the head chef had previously worked at 2 Michelin starred Le Gavroche in London so I was really excited to try his food.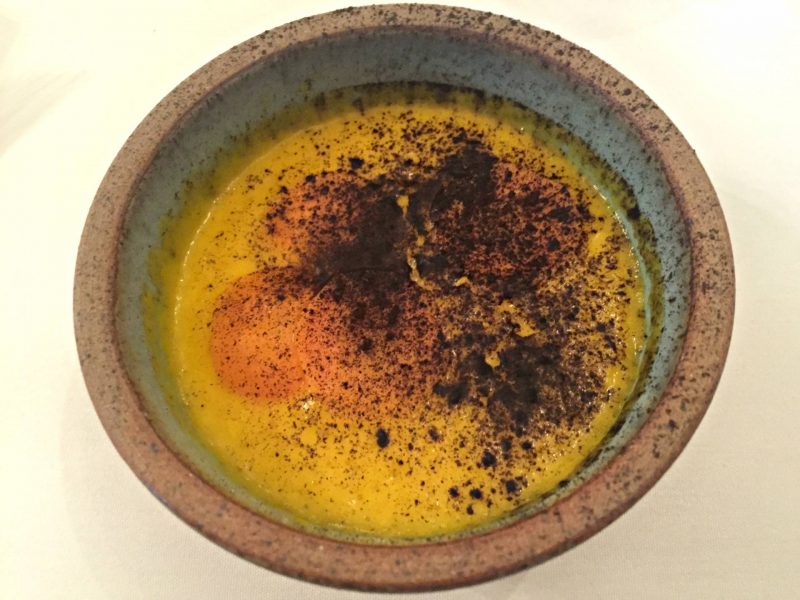 The Amuse-Bouche was Carrot and Hay and was a small bowl of what can only be described as foamy carrot soup. It was really tasty and unusual and not like anything Hubby and I had ever tasted before.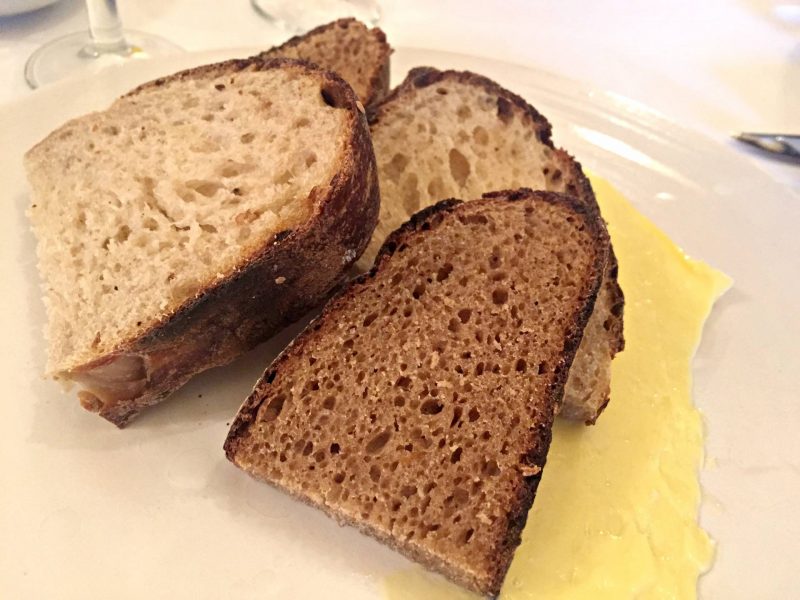 We were also brought a generous portion of homemade bread with Ox Pasture Hall Hotel's own butter. The bread and butter were delicious. The bread tasted so light and fresh, the little man was a massive fan and finished off most of the plate.
For our starters I chose wood pigeon and Hubby chose Cheese & Onion. My starter was absolutely delicious. It was served with blue berries and cooked to perfection.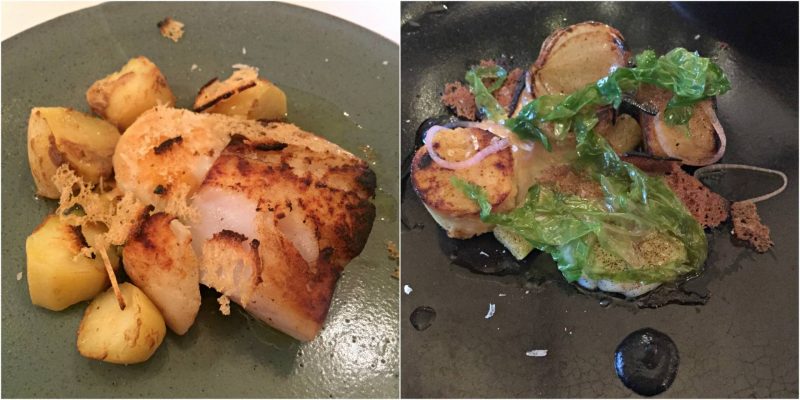 For our mains we had North Sea Pollock and Baked Potato Gnocchi. My fish was probably one of the best I've ever had in this country, it came served with with duck egg, burnt leek puree, heritage potatoes and leek, Parmesan crisp and leek oil. The favours worked perfectly together and the fish was perfectly cooked.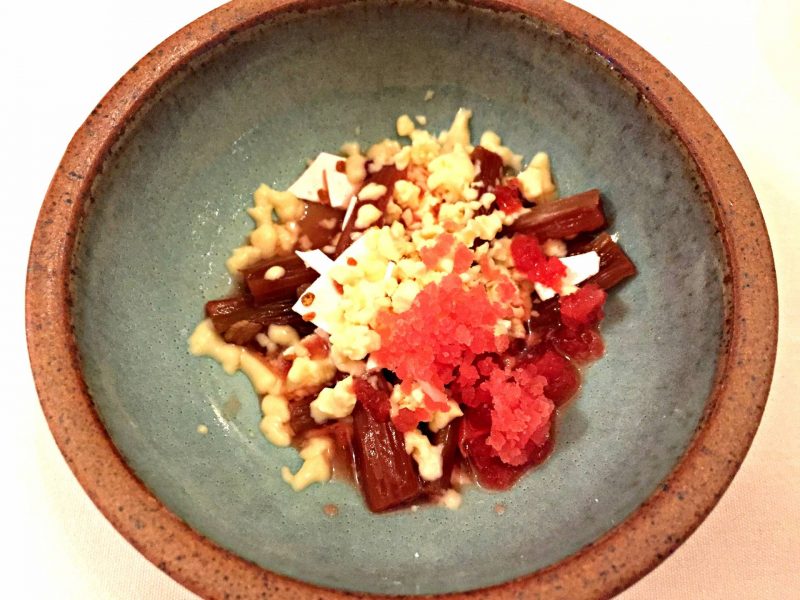 Next we had a Palate cleanser/pre dessert of rhubarb and custard. Such a wonderfully flavoured dish, I could quite happily have eaten a huge bowl of this.
For dessert we had Opal White Chocolate and Lemon Meringue Pie. The Opal White chocolate was absolutely amazing and very moreish. It tasted like bubbly white chocolate Aero and was a complete delight to eat. Hubby was very impressed with his choice too, and said it was the perfect combination of sweet and tarte.
Ever single mouthful of the food was delicious. Mouth wateringly so. I loved how much though and effort had gone into the presentation for the food and setting. I have a new found love of wood pigeon and we're already contemplating a return journey for a stay (and meal).
The following morning we were also treated to breakfast in the hotel. breakfast is also served in the Courtyard restaurant and during our visit the doors were open onto a bright and airy patio area and it felt like we were eating out doors, the perfect way to start the day.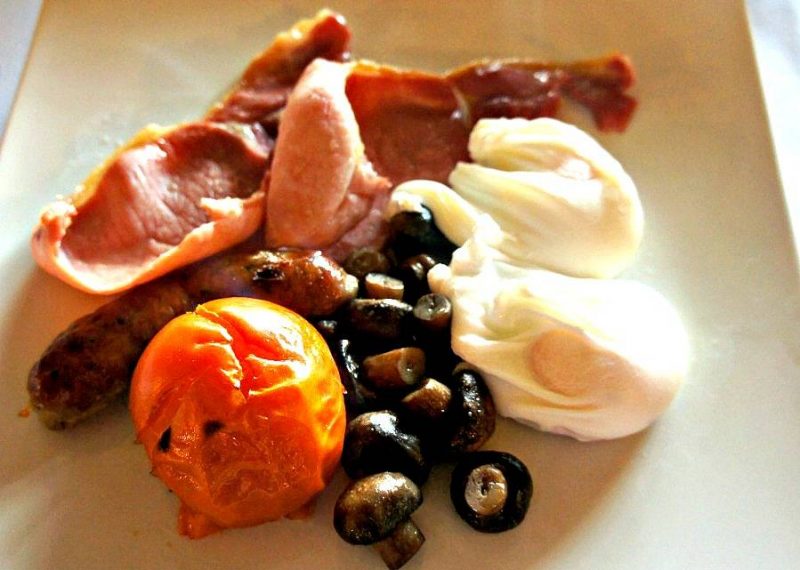 Breakfast consisted of a small range of Continental options such as cereal and toast and a cooked breakfast menu. We both chose a cooked breakfast while the little man opted for toast and cereal.
Ox Pasture Hall Hotel is perfect for those looking for a peaceful, relaxing break without being too far away from a lively town. With it's beautiful rooms, grounds and scrumptious food it's clear to see why it has such a high rating on Trip Advisor. It's the perfect location for exploring the East coast and is the perfect place to enjoy some fresh air and stunning scenery.
Things to do nearby
As I mentioned above, Ox Pasture Hall Hotel is only a short drive from the bustling town of Scarborough on the East Coast. There are so many things to do nearby regardless of your age or budget. Parking isn't too bad for a seaside location and will cost you £6 for 4 hours or £7.50 for a full 24 hours. There are ample spaces along the coastline from South Bay to North Bay. As you go up the streets towards the town the parking is permit/disc parking so you're better off parking at the bottom and walking to the different locations.
Visit the amusements
South Bay is the more lively than North Bay and home to the bright lights of the fun far and amusements. It's a must see if you have child. The seafront is jam packed with 2p machines, bright lights and jolly music.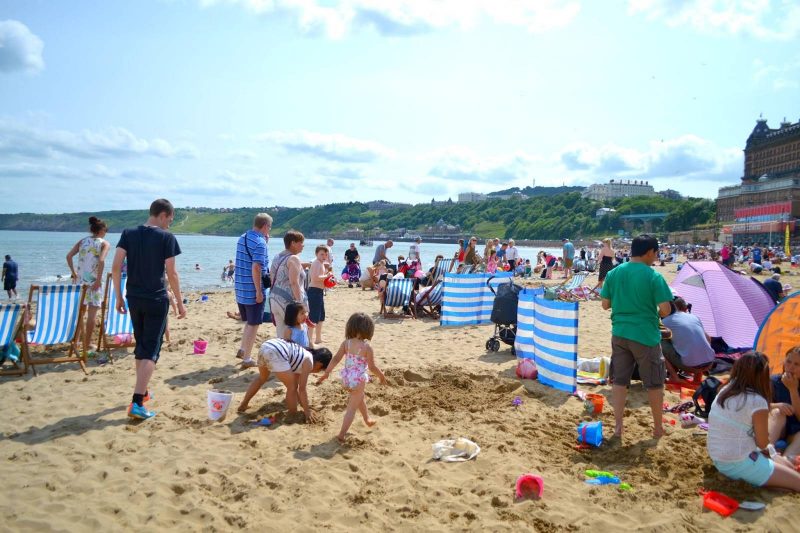 Spend time on the beach
If you prefer the busier end of town, head to South Bay and hire a deckchair or windbreaker for the bargain price of £3 (plus a £1 deposit) and settle yourself on the sand for some Summer fun in the sunshine.
North Bay is much quieter and is in easy reach of the Scarborough Sealife Centre. There are some nice little bars restaurants along the edge of the beach and is probably better suited to those trying to escape the sounds of excited children.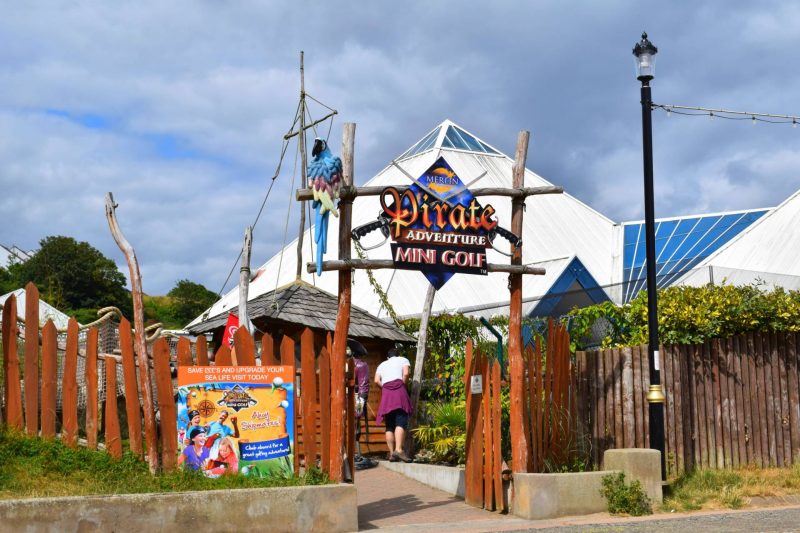 Play crazy golf
Pirate Adventure Crazy Golf is right next to the Sealife Centre at North Bay and is such good fun. It costs £6.50 for one round of golf each.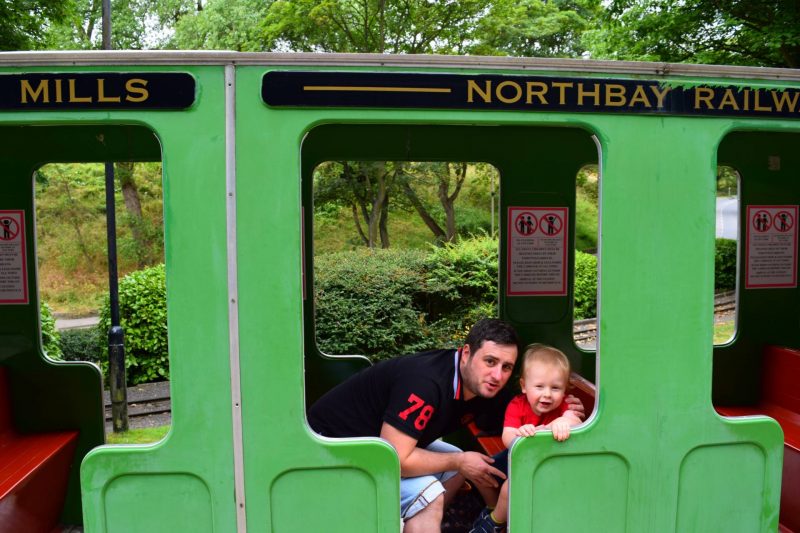 Take a ride on the North Bay railway
The small steam train leaves Peasholm Park and makes the short journey along to Scalby Mill. It's not a very long journey but the tunnel along the way makes it an exciting one for children. Once you're at the other end you can choose to visit the Sealife Centre, Crazy Golf or walk along the sea front at North Bay before taking the train back to Peasholm Park. A return journey for two adults and a two year old is £7.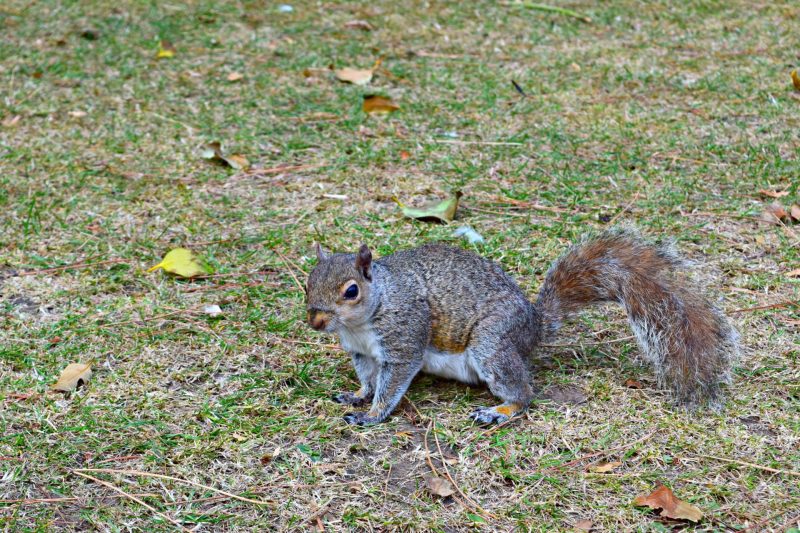 Visit Peasholm Park
Peasholm Park is one of my favourite places to visit when in Scarborough. It's worlds away from the hectic seafront and bustling town centre. The park is open all year round and is perfect for exploring with children or walking the dog. With lots of lush greenery, a boating lake and a reasonably priced cafe it's a lovely place to spend the day.
*Our stay at Ox Pasture Hall Hotel was complimentary and in return for an honest review.