Product sent in return for an honest review
Big E loves being a spy, sneaking round, pretending to be on super important business with his notepad and pen. When you're 5 years old it's a realistic career prospect too so having having all the equipment is very important.
I knew he'd love the SpyX Micro Gear Set from Trends UK that we were recently sent.
He couldn't wait to get stuck in when he saw what was inside the box.
Inside the SpyX Micro Gear Set box there is :
A 'micro listener' secret listening device
A motion/vibration alarm
An invisible ink pen with UV light and secret storage
A micro spy light
A black adjustable belt to fasten the spy gear on to
Big E couldn't wait to get stuck in.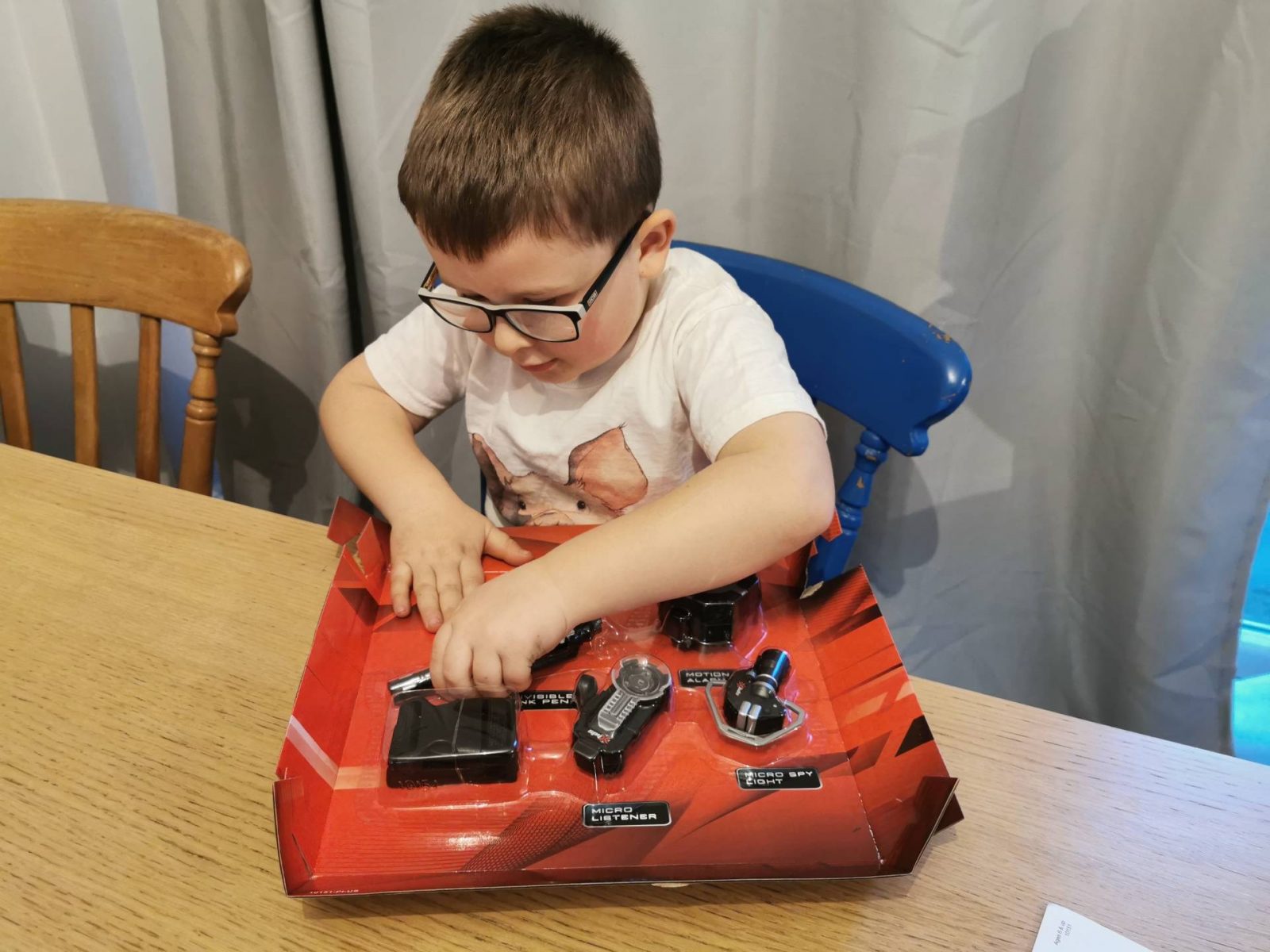 Motion and vibration alarm
The Motion and Vibration alarm requires 2 x AAA to be inserted before it will work. You'll need a screwdriver to release the panel to put these in.
The alarm has a switch on the side with the options 'M' to detect motion and 'V' to detect vibration. If you place the alarm on a shelf, in a doorway or on top of something and it is moved or someone walks past then then the alarm will sound. It's quite a loud alarm so obviously it's a firm favourite with Big E, which child doesn't love a toy that makes a repetitive noise?!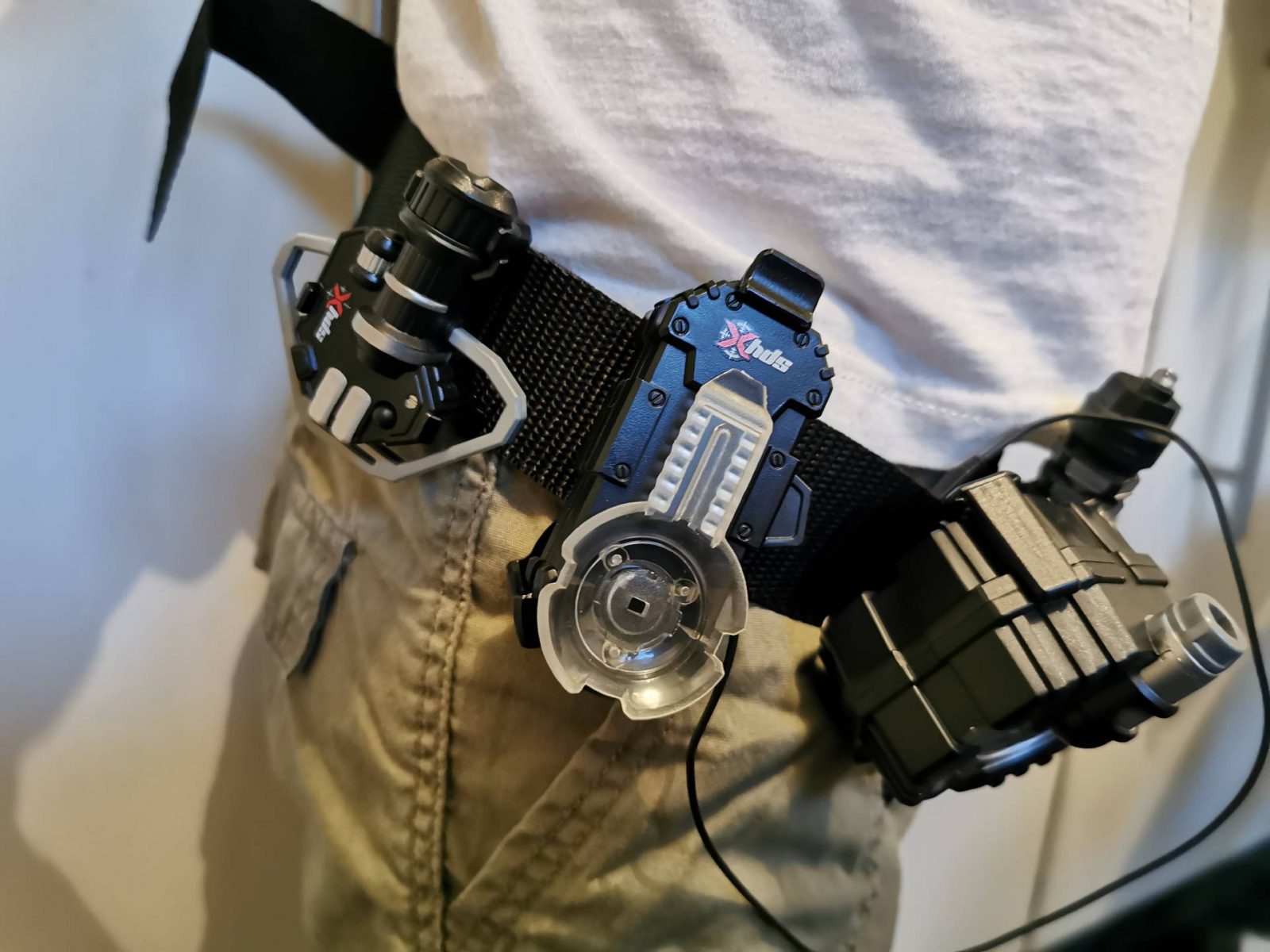 Invisible ink pen with UV light and storage
I think this is Big E's favourite part of the set.
The invisible ink pen is lots of fun. You can use it to write a secret message and then use the UV light on the other end to read what you've written. The pen also has a secret compartment which has a rolled up piece of paper inside that you can write secret notes on.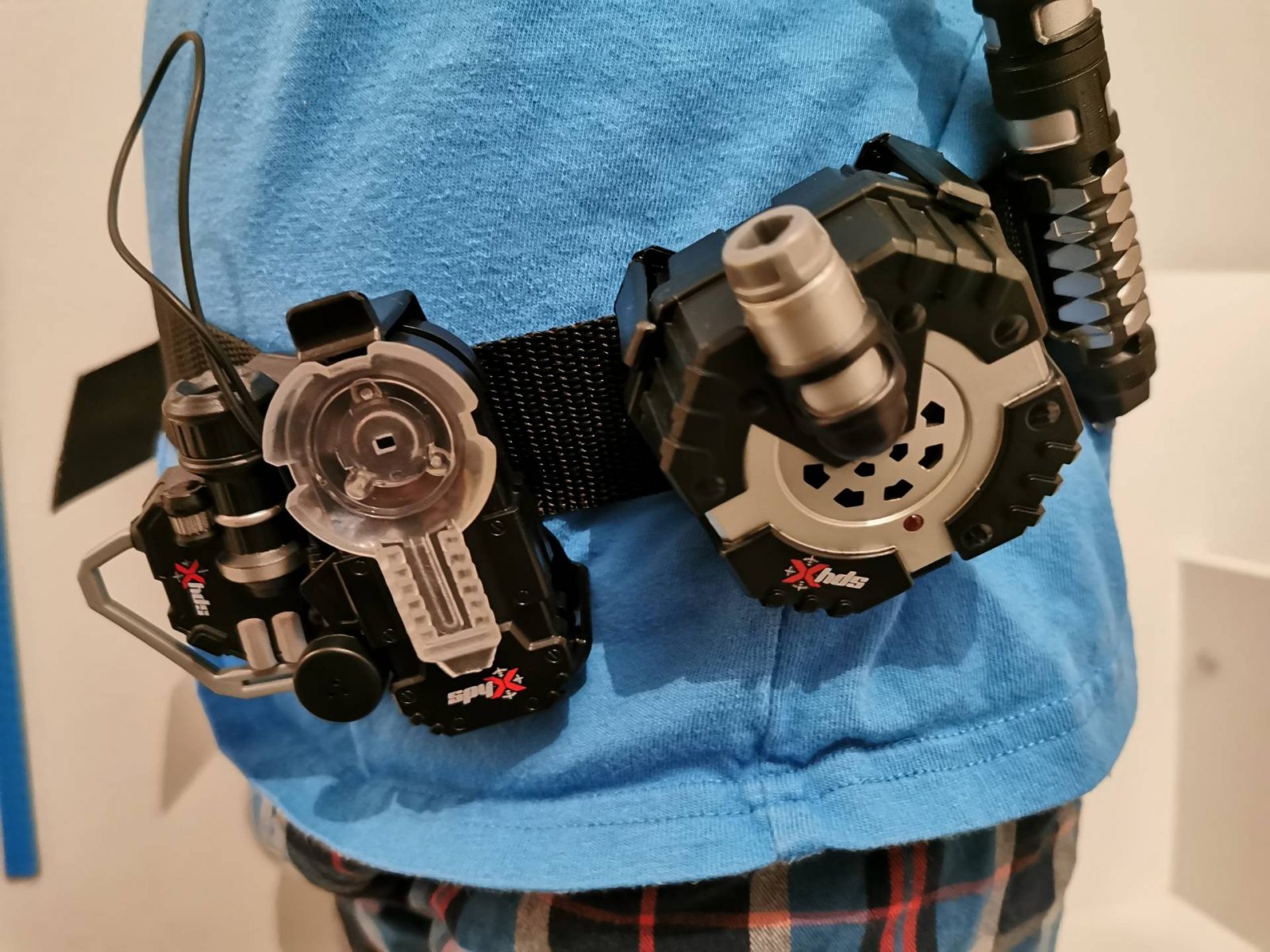 Micro listener
The micro listener has a small sound dish that you point towards noise or against a door and it has an ear bud on the end of a relatively short code. Our Micro Listener is a bit hit and miss and sometimes doesn't transmit any sound. Big E isn't too fussed by this though, he still likes pointing it round the room, pretending he's very important.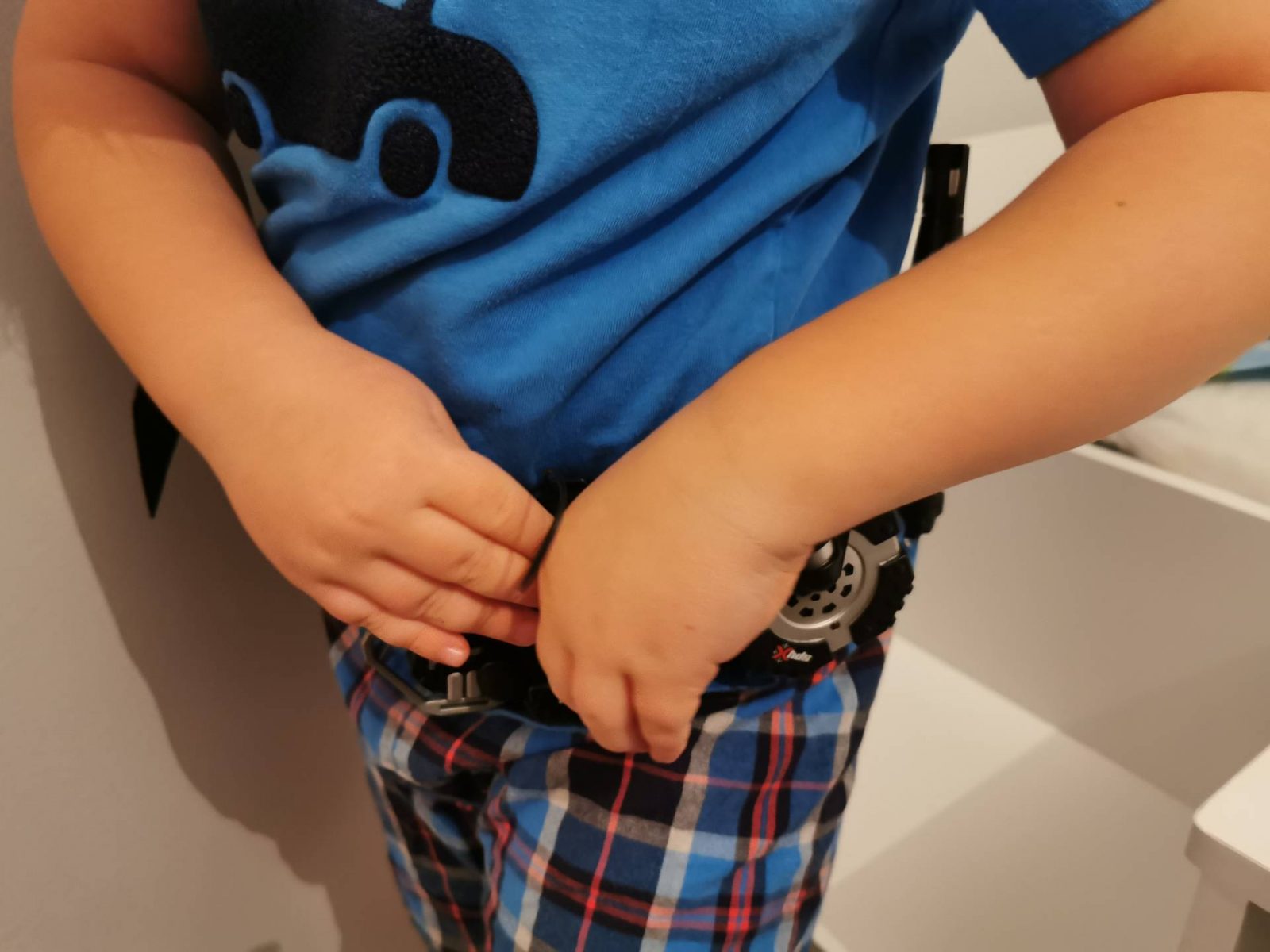 Micro spy light
The spy light has an ear clip so that you can fit it over your ear which Big E absolutely loves. The spy light comes ready to go with it's batteries already included. It has an on/off switch on the side and and when turned on displays a brightish orange light. It isn't too bright so I'm less worried it will damage his eyes.
The SpyX Micro Gear Set is aimed at children 6+, but my 5 year loves it. It's a relatively cheap gift that will give hours of fun for any child that wants to be a spy.
You can purchase it from large toys stores in store and online, including Argos and Amazon.
If you'd like to win a SpyX Micro Gear Set then complete the rafflecopter form below.
Terms and Conditions
1 x UK resident winner only, prize will only be posted to a UK address.
The winner will be notified through Twitter if used and by email
By entering the competition you agree to your details being passed to the company to send your prize.
The winner will be asked for address details which will only be used for dispatching the prize and then disposed of.
Competition ends 21st November 2019.
Winner will have 7 days to respond and accept their prize, otherwise a new prize winner will be chosen.