AD – We were provided with a complimentary term for Turtle Tots swimming lessons.
If you've read my previous post on here, you'll see that we were asked to be #TTClassof2019 Turtle Tots ambassadors earlier in the year. We were offered a complimentary term of Turtle Tots baby swimming lessons in return for some honest reviews and social media posts.
Our complimentary term of Turtles Tots with Turtle Tots Newcastle and Gateshead came to an end a few weeks ago and we've thoroughly enjoyed it. Our weekly lesson was held at Hadrian School in Newcastle which has a lovely warm pool, perfect for younger babies.
Our teacher, Mel has made the lessons fun, relaxed and has taught us lots of things we probably wouldn't have dared do with little E by ourselves.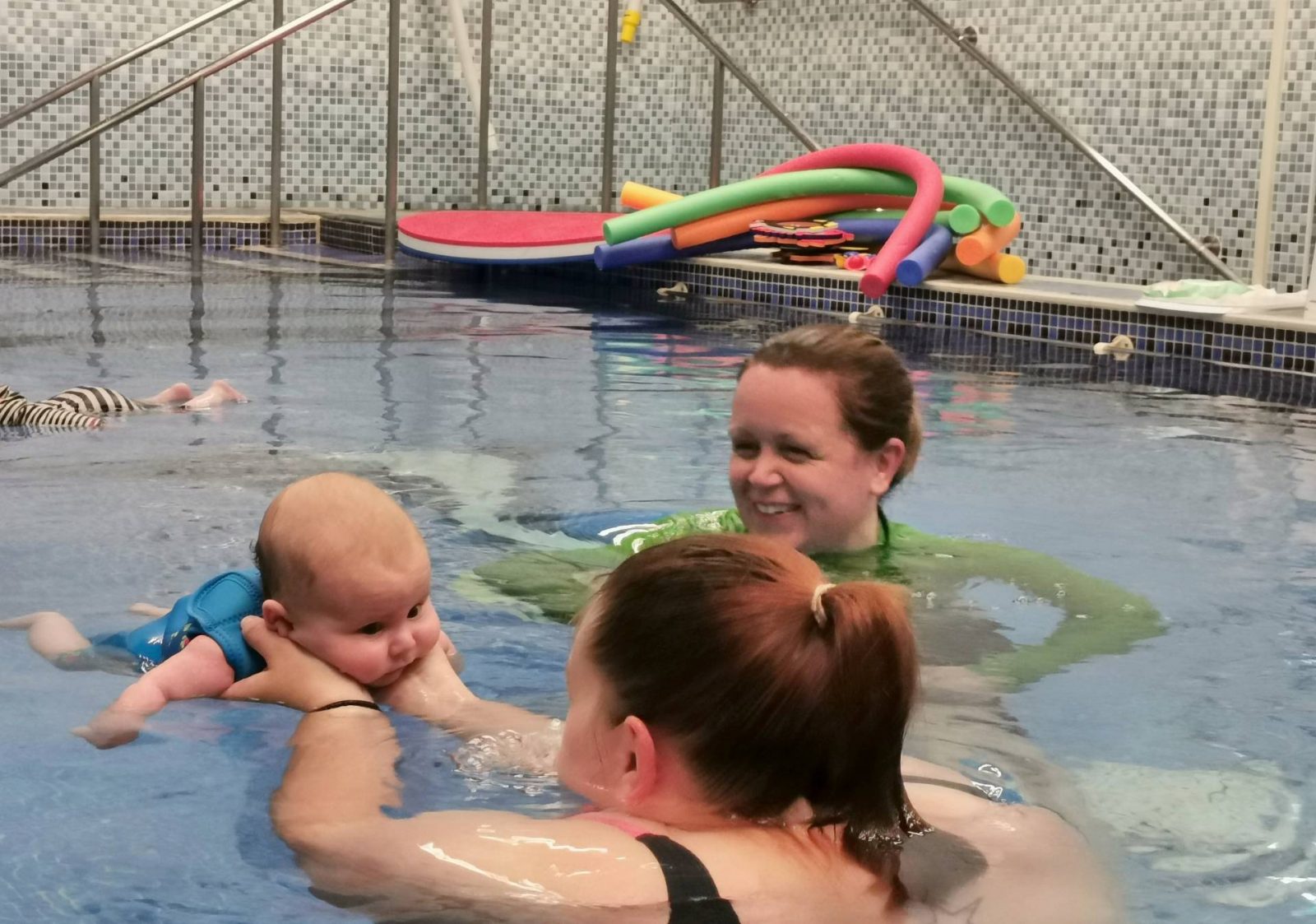 As the lessons have progressed both little E and I have both become more confident in the water. He's become much more vocal during his lessons and loves to kick his legs and splash his arms and I feel less worried about putting my head under the water.
Each week Mel has gradually introduced various swimming positions by using songs and repetition so that the babies were able to get used to the time in the pool. Our group is quite small but all of the babies seem to enjoy the lesson each week and there's very rarely any tears of anxiousness.
The lesson usually starts off with the warm up song, 'Hickory Dickory Dock' where we guide our babies round the pool, blowing bubbles under the surface of the water and encouraging them to copy us. Little E will happily dip his chin and mouth under the water but hasn't started to copy the bubble blowing yet, he does like to laugh at me doing it though.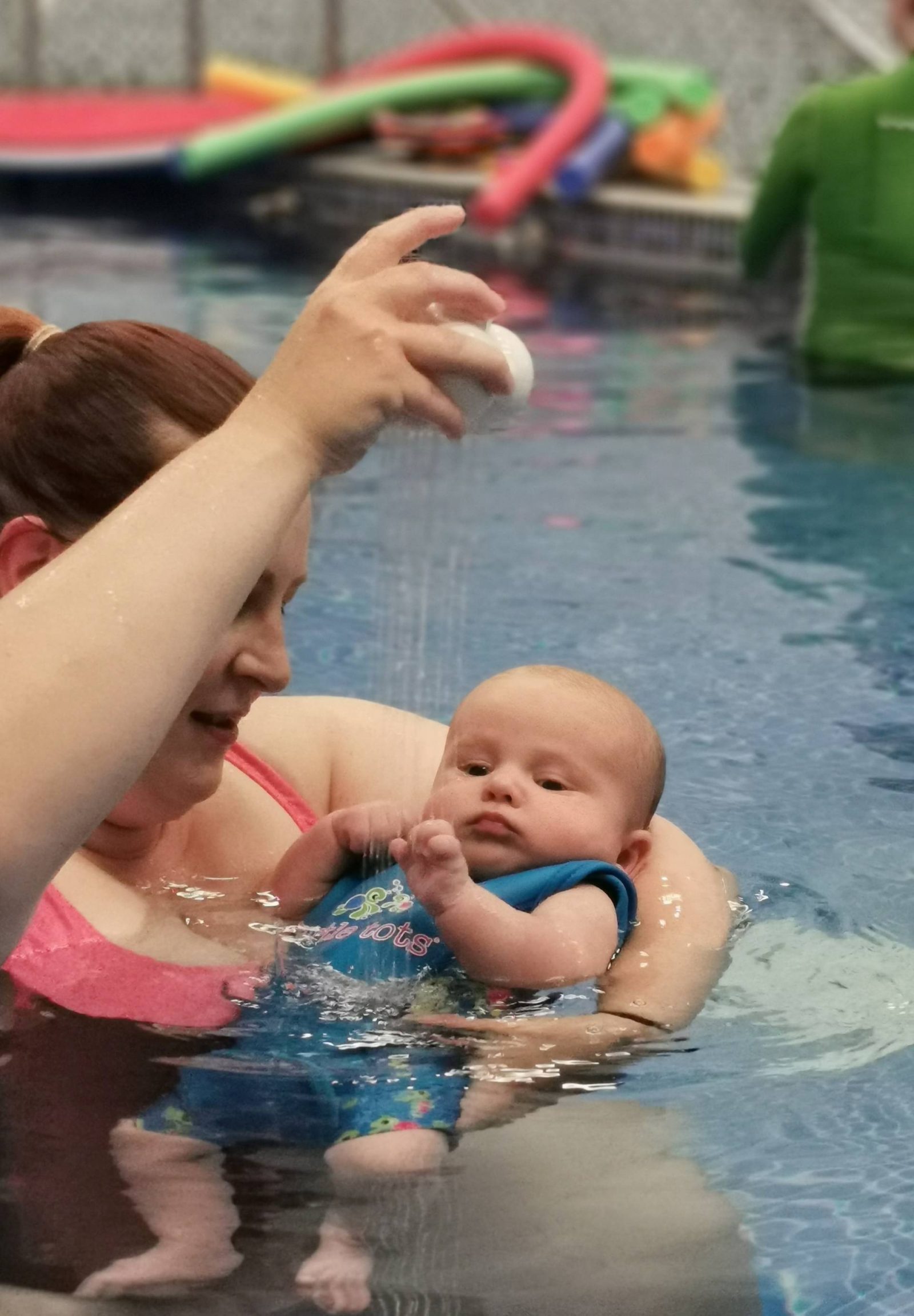 We then move on to 'Mammy ready go, Baby ready go', a simple introduction and reminder to the water. Whilst saying the words we lightly splash water on the baby's face or body. Little E is very happy to do this and I think it's one of the reasons he has no fear of getting water in his face while swimming or during bath time.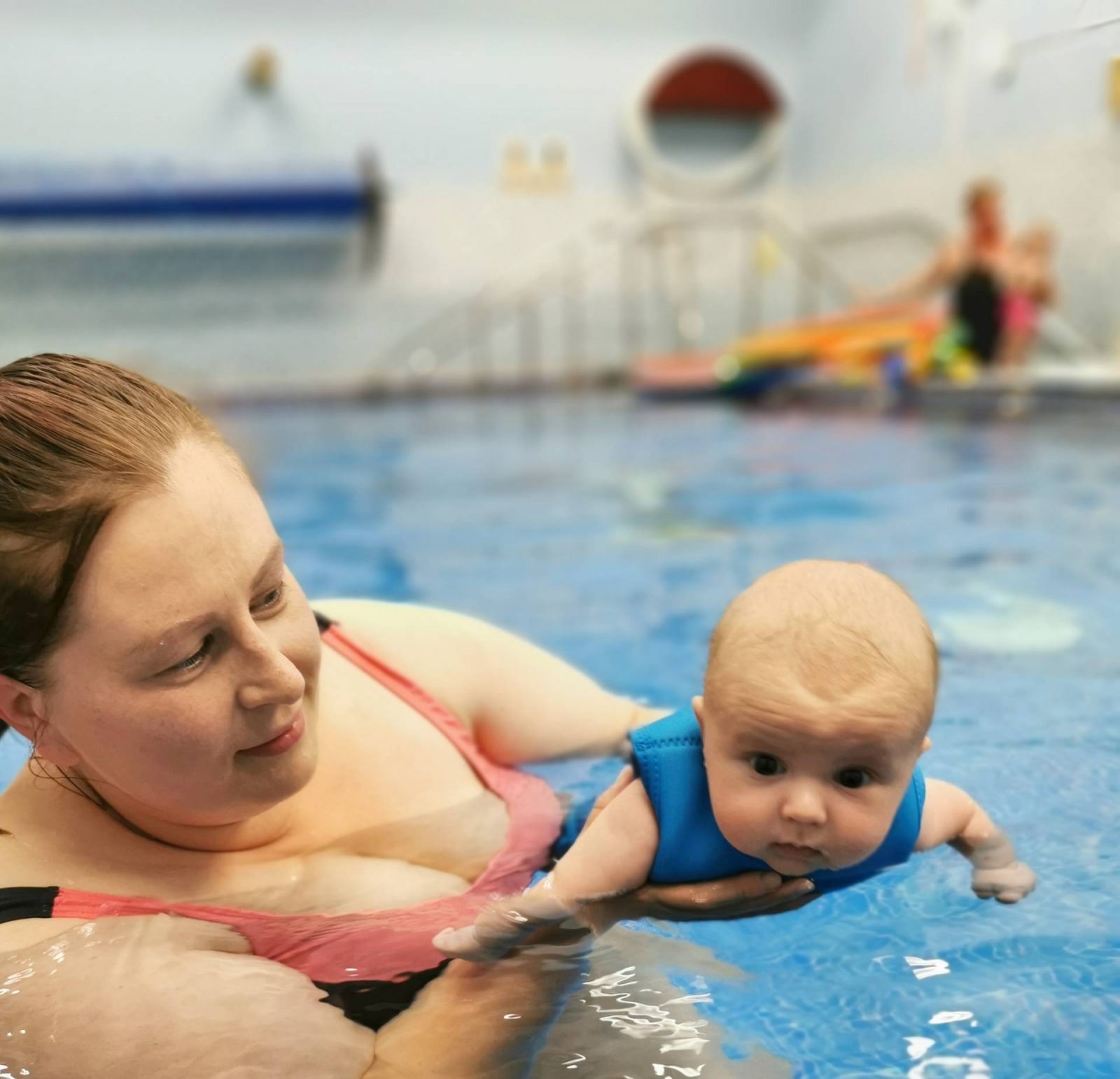 Mel, like the rest of the Turtle Tots swimming teachers are all fully trained and have completed both comprehensive aquatic training with Turtle Tots and training with the Swimming Teachers' Association so I feel reassured that we're being taught safe and accurate things in the pool.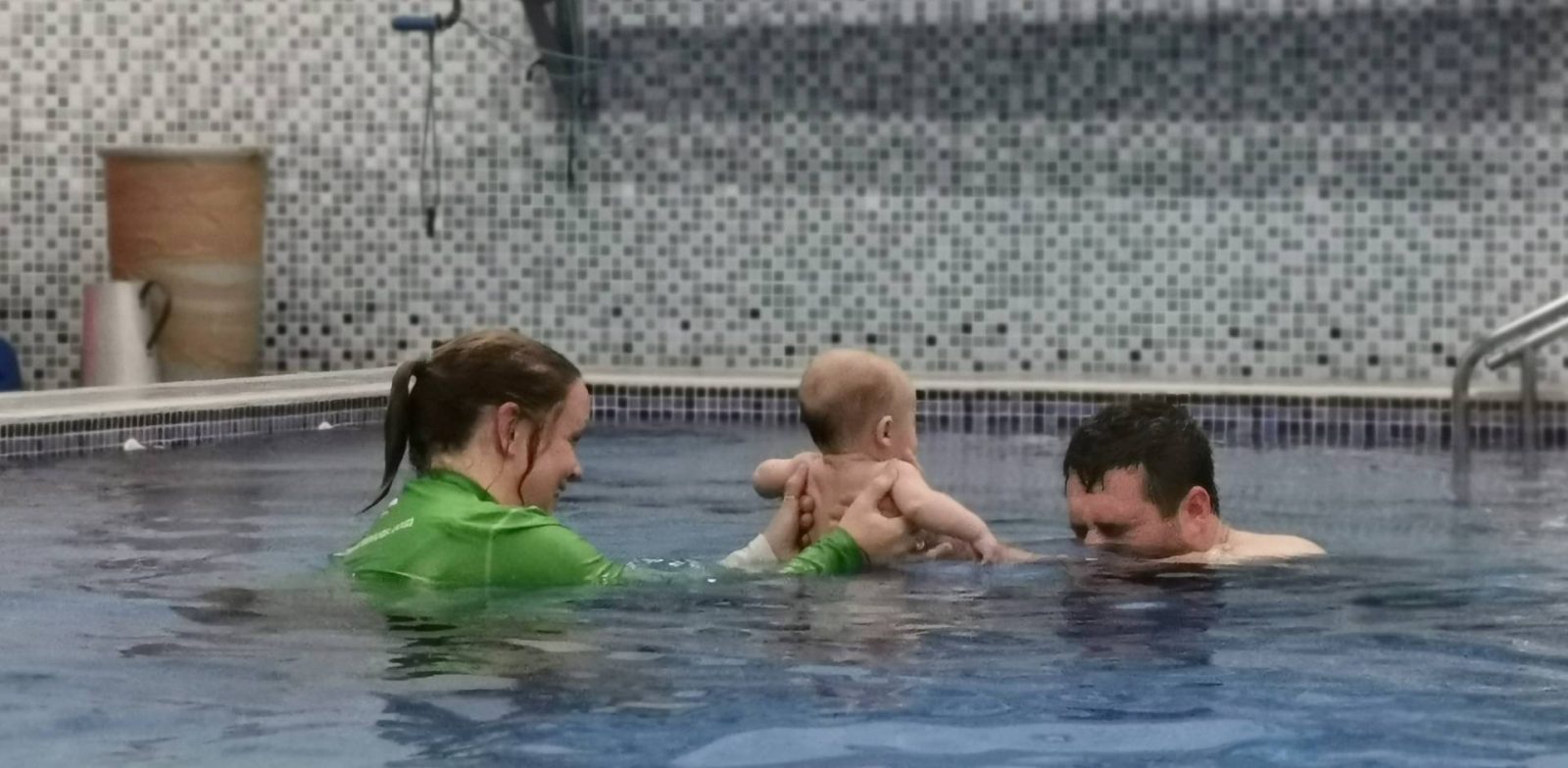 During the last couple of lessons of the term we have started learning release swims. The baby watches us to slowly go underwater before coming back up. Baby is then released by Mel if they appear willing and then briefly dip under the water towards us before both rising to the surface together. It's amazing being able to see a small baby swim towards the surface of the water.
We've really enjoyed our Turtle Tots lessons and I would thoroughly recommend them to anyone keen to introduce their baby to water. The lessons are reasonably priced in comparison to some other swimming groups and although they're structured, the lessons are very much baby led so you won't be encouraged to do anything you and your baby aren't totally happy with.
If you are considering swimming with Turtle Tots you can read about what to expect at a Turtle Tots class here.
We enjoyed our complimentary term at Turtle Tots so much we've decided to pay carry on to the next level level 2. Little E loves his weekly swimming lesson and I feel it's a lovely way to spend time with him whilst learning an important life skill.
* Our first term of Turtle Tots lessons were complimentary in return for a review and social media coverage. Opinions are my own.