The little man has been out of a high chair for around a year now but still struggles a little with the height of the dining room table. The recent arrival of the OXO Tot Perch Booster Seat has made sure the little man can reach the table easily at meal times.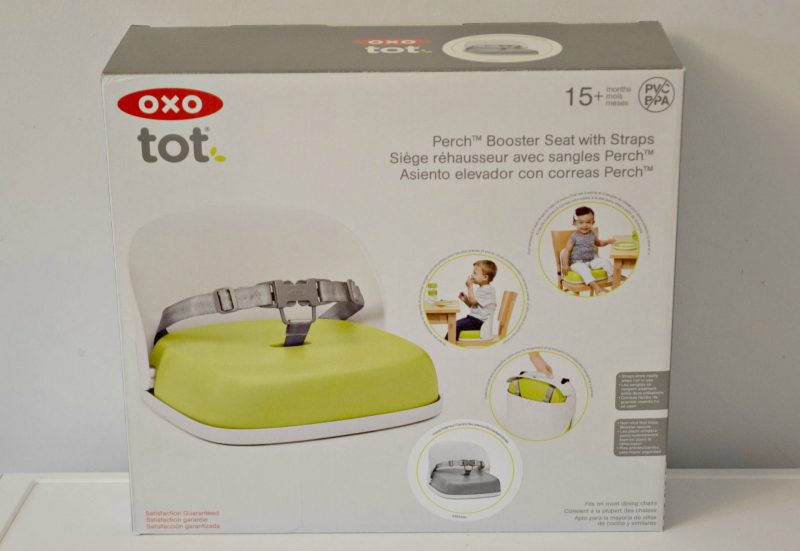 The Perch is suitable for little people over the age of 15 months and despite it's compact size, it features a whole host of great features and although the little man is almost three, it's definitely suited to his age and size. There's plenty of seat space for him and it adds some much needed height when he's using the dining room table.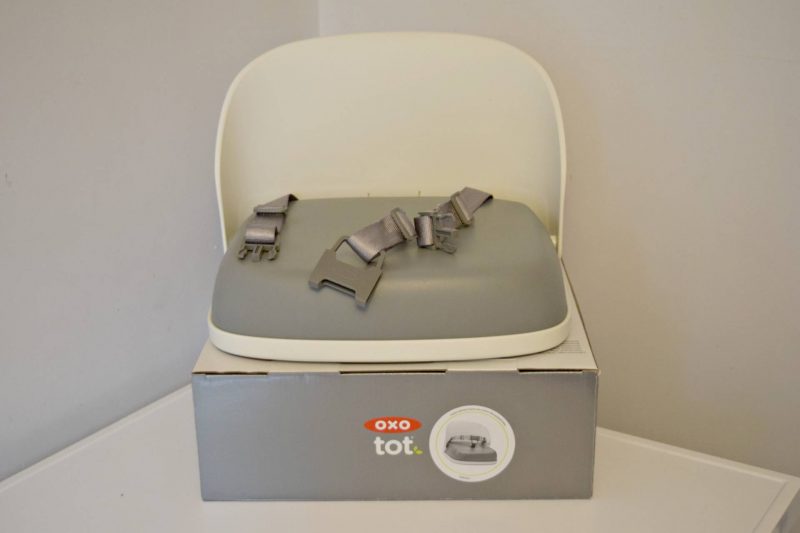 We were sent the the Perch in the grey colour but it's also available in taupe and green. I love the grey colour, it has such a stylish look (and it goes perfectly with our dining room decor) and I think it looks much pricier than it's £40 tag.
The Perch is easy to set up – you literally take it out of the box, lift up the back of the seat and you're ready to attach it to the chair.
The Perch folds up easily when not in use. You simple press a button on the back of the seat and the back rest comes forward, flattening the seat.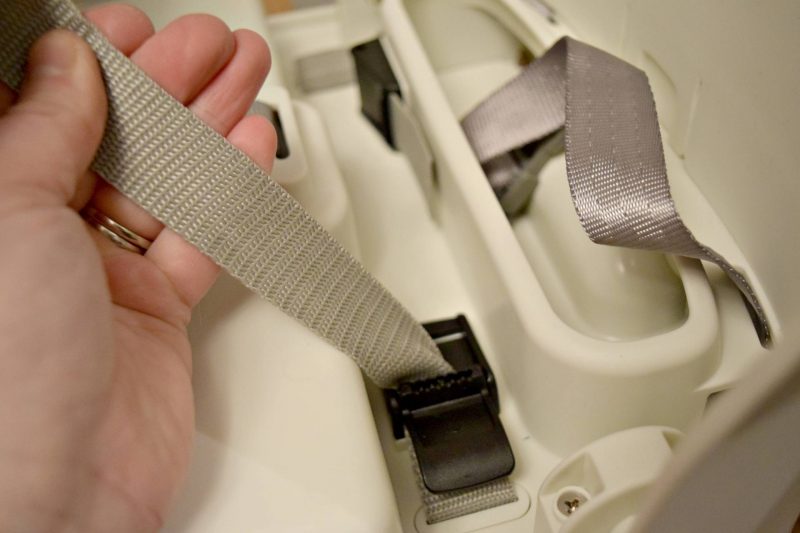 The perch has a 3 point harness which is great for younger children. If, like us you don't need to use it, the straps can easily be hidden in the grooves underneath the seat area.
The Perch can be used on pretty much any chair and attaches with a strap around the back and one underneath. You'll need to tighten the straps once it's in place via the straps underneath the seat area and round the back of the chair. You can tuck the ends of the straps in and even remove the harness this way too.
Our dining room chairs have a slight curve to them but the non slip bottom of the Perch fits snug and safely on them with no movement or wobble.
When your child is older and had better balance they should be able to sit on the Perch without the straps. The little man loves to sit on it when he's drawing or painting at the table, it makes him feel much more grown up.
The booster seat fits underneath the pushchair if you want to take it out to use in restaurants or to other people's homes
I really like the Perch booster seat, it looks good, makes the little man more involved at meal time and offer some much needed height to his chair.
We were sent the seat in return for an honest review.