I'm taking part in the #LittleLoves this week and sharing a little bit about our week.
READ
I've been reading loads of travel blogs this week. I really want to go travelling again. I envy bloggers like Johnny from Onestep4ward, a digital nomad who has travelled the world (he's currently at country 195 of 197) whilst making money from his blog. I'm not sure if I'm having some kind of mid life crisis, or I really want to sell the house, quit my job and take off. Sometimes having responsibilities suck.
WATCHED
I love that Grey's Anatomy, Nashville and Lucifer are all back. I've managed to watch those three and the first two episodes of Mary Kills People. I'm obsessed already. It's a Canadian series where Mary (Caroline Dhavernas) plays a and overworked single parent who is an ER doctor by day and an illegal angel of death by night. The first two episodes have been great, I can't wait for more.
HEARD
I've been listening to a lot of kids radio in the car! The little man loves it, and I'll admit, I quite like some of the cheesy songs it plays. We've also been listening to some gentle hypnosis recordings on YouTube at bedtime. The little man is literally at the stage now, that if he has a nap during the day, bedtime will end up being around 11pm! We started off with The Rabbit who wants to fall asleep book which is a bit hit and miss for us and then moved onto something a bit different.
The video above is pretty good though! It's from Elaine Martin who has a range of free hypnosis and guided meditation videos on YouTube, I intend to try out some of her meditation ones when we go to Bluestone next week.
And, it really works! Tonight, the little man was hyper as he'd had a nap after swimming, 7 minutes into Elains video and he was flat out. Yay!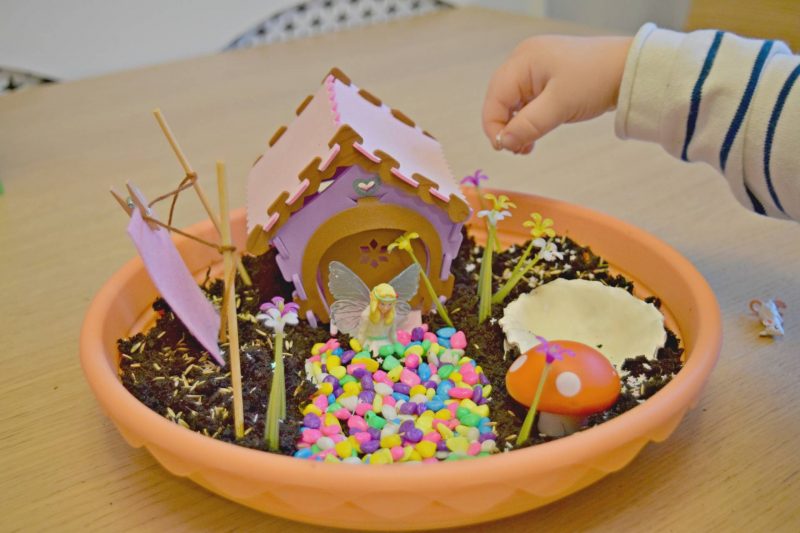 MADE
We made a Fairy Garden this week and the little man absolutely loved it. We're currently waiting for the grass to grow and he insists on inspecting it every few hours to see if it's grown an inch.
WORE
I've worn everything warm and boots! We've been on a few muddy walks and I've realised I really need to buy some new wellys before I wreck anymore of my shoes or boots.
AND LASTLY
The coming week is going to be traumatic! The little man turns three! How on earth is he three? I honestly think someone has swapped my baby for a toddler. I'm sure just last night he was in a cot at the side of our bed.
We're off to Bluestone in Wales for the week. I can't wait to spend some time in a cosy cabin surrounded by beautiful countryside.