One week before the little mans third birthday and he's finally had his hair cut for the very first time.
Until he was one, he pretty much looked like a monk, with a bald patch on the top and a dark ring around the middle of his head. After that it finally started to grow in blonde before turning the dirty blonde colour it currently is.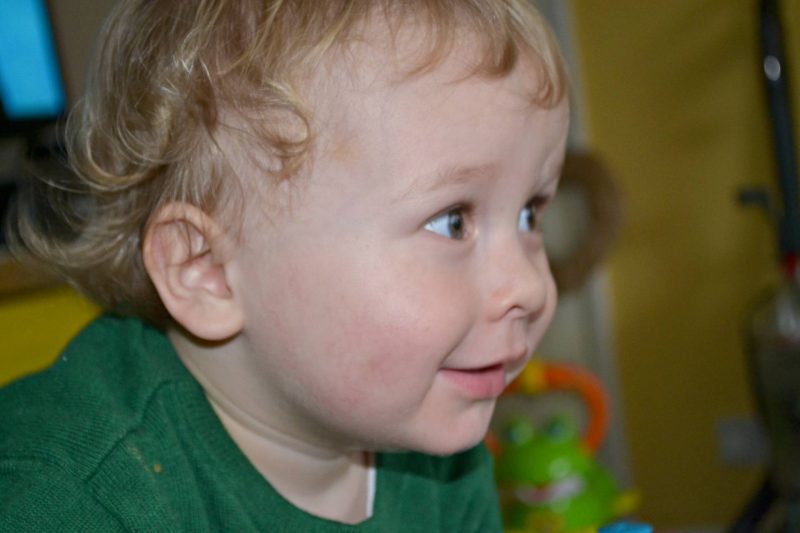 His little curls at the back disappeared and he was left with a strange bouffant on the crown – caused by his love of twiddling when he's tired.
After one too many battles with the hairbrush. we decided to bite the bullet and take him for his first haircut. We'd talked about it with him for a couple of weeks beforehand and to say he wasn't keen, was an understatement. He was insistent that he was growing it 'big big and bigger on top' and was adamant he didn't want it cut.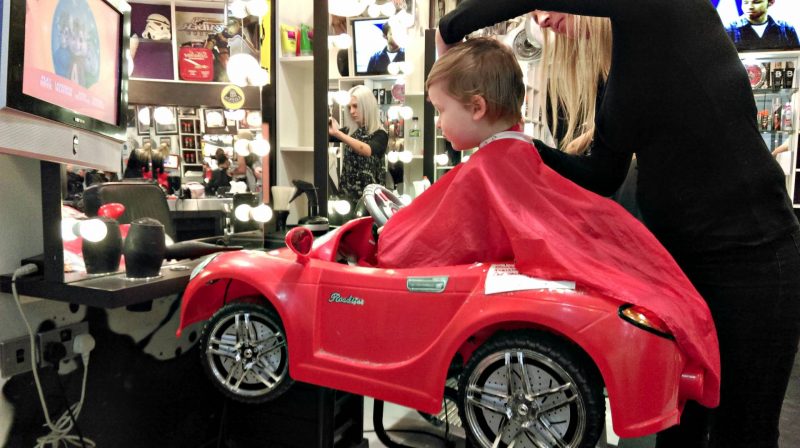 In fact, all it took was the promise of a new toy car from the shop opposite the barbers and a chance to 'drive' the little red car.
He was good as gold for the lady and kept winking at her in the mirror ( his new favourite thing). No tears, no huffs, and thankfully a hairdresser that listened to what I wanted.
Despite the face, he was happy with his big boy haircut and I'm happier than it doesn't take me half an hour to make him look half human on a morning.