With a distinct lack of sunshine, the winter can be gloomy and leave your home feeling dark and depressing. Thankfully, the days are starting to get longer and with spring around the corner,we can all look forward to a little more sunshine.
If you want to refresh your home for the new season or make your home feel lighter and more inviting all year round, here are some easy ways to make your home feel brighter.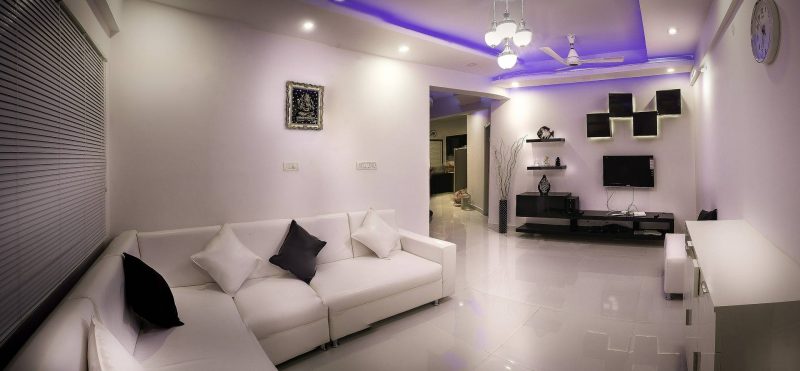 Update Soft Furnishings
Dark colours can make a space feel more confined. Living in a country that experiences dreary, rainy days even during the summer, increasing the light in your home is essential. One of the quickest and most cost-effective ways to brighten up a room is by updating soft furnishings. While a light coloured rug may be impractical with a family (it won't withstand shoes or spills for very long!), choose Direct Blinds pale curtains to let more natural light into a room, and renew your sofa with neutral cushions and blankets.
Add Lots of Lighting
It goes without saying that adding more light to a room can make it feel brighter, but there's some clever tips and tricks interior designers use to enhance the effect. For example, layering lights at multiple levels by combining different length pendants with table and floor lamps, can draw the eye upwards and help a room to feel more spacious. You could also consider using wall lights for a similar result.
Create a Feature Window
One of the simplest tricks to make any room feel brighter is to turn a window in to a feature. This doesn't mean adding lots of colour and accessories, as this could have the opposite effect. Instead, there are ways to make your windows the main focal point of a room. This will make your windows one of the first things you notice when you walk into a room, highlighting natural light. You could do this by adding a window seat or placing your bed or sofa near the window.
Open the Space
Don't worry, this doesn't mean knocking down walls! But there are some easy ways to make a space feel more open without carrying out any extensive DIY work. One of the simplest is to update or replace interior doors. This could involve painting dark wooden doors to a lighter shade, or to really increase light, consider doors with glass panels. On a safety note, if you have children, please make sure that doors only contain safety class.
Have you tried any of these tips? Do you have any other tips to make your home feel brighter?
Collaborative post