There's no denying that pregnancy does some crazy things to your body. From bladder leakage, excessive perspiration and even breast milk leaks, pregnancy isn't always very glamorous and can make for a very uncomfortable 9 months.
I was recently sent some underwear from the Modibodi maternity range to help make me feel more comfortable for the last few months of my pregnancy.
I was kindly sent the Breastfeeding Singlet and the Maternity Briefs to try out.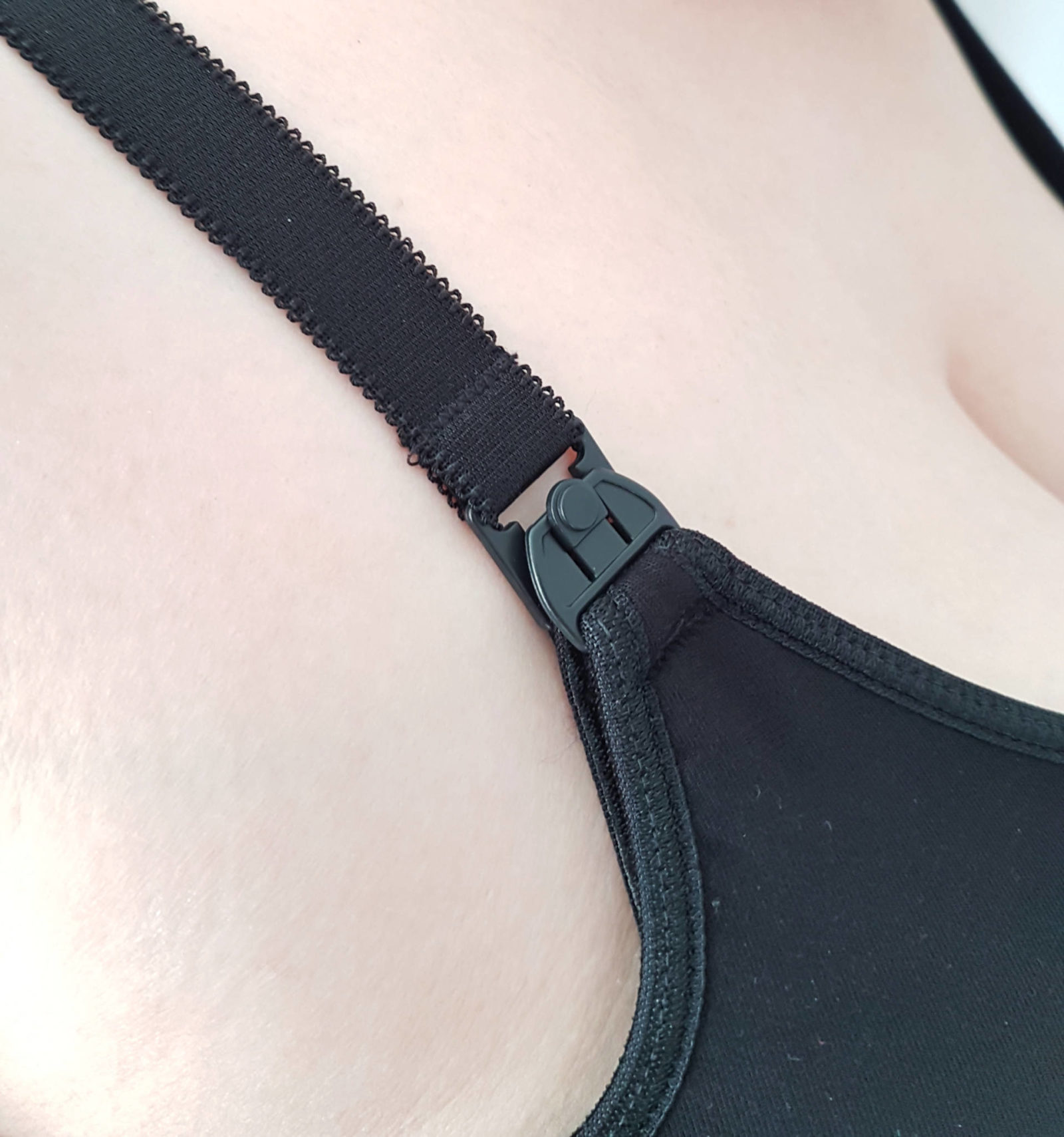 Breastfeeding Singlet
The Breastfeeding Singlet has been an absolute godsend and so much more comfortable than my usual bra. It has plenty of stretch to allow for a growing bump and boobs without affecting the quality of the material. I've been wearing it pretty much none stop since it arrived and despite my bumping growing daily, it still feels really comfortable and supportive.
The singlet has easy release drop down cups for breastfeeding, they're easy to open and close with one hand and seems pretty secure when fastened.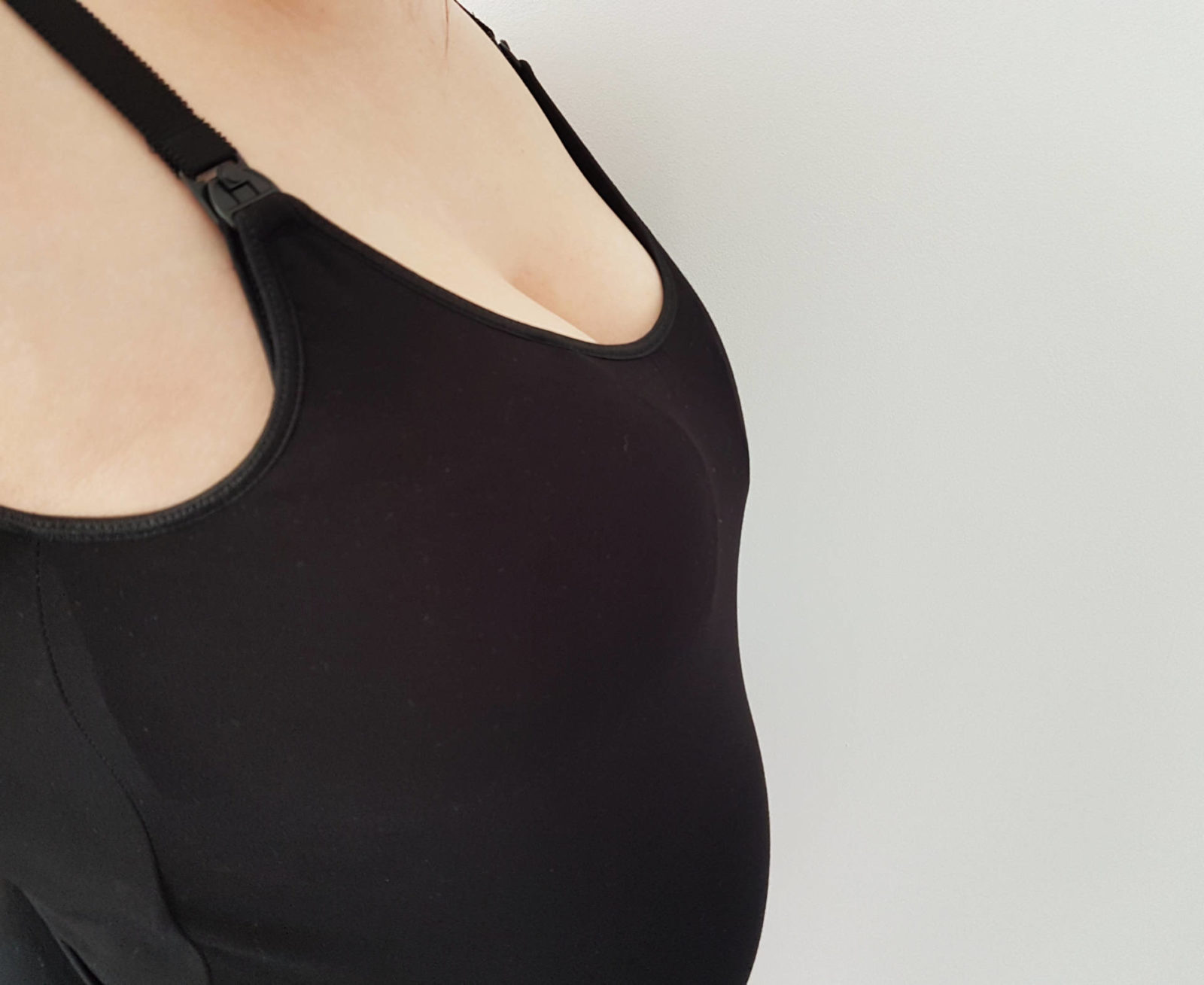 With the singlet there's no need for the use of breast pads as it will keep you dry and comfortable without any embarrassing wet patches. I haven't had any premature leaks yet but remember how awkward and embarrassing leaking breasts can be from my last pregnancy.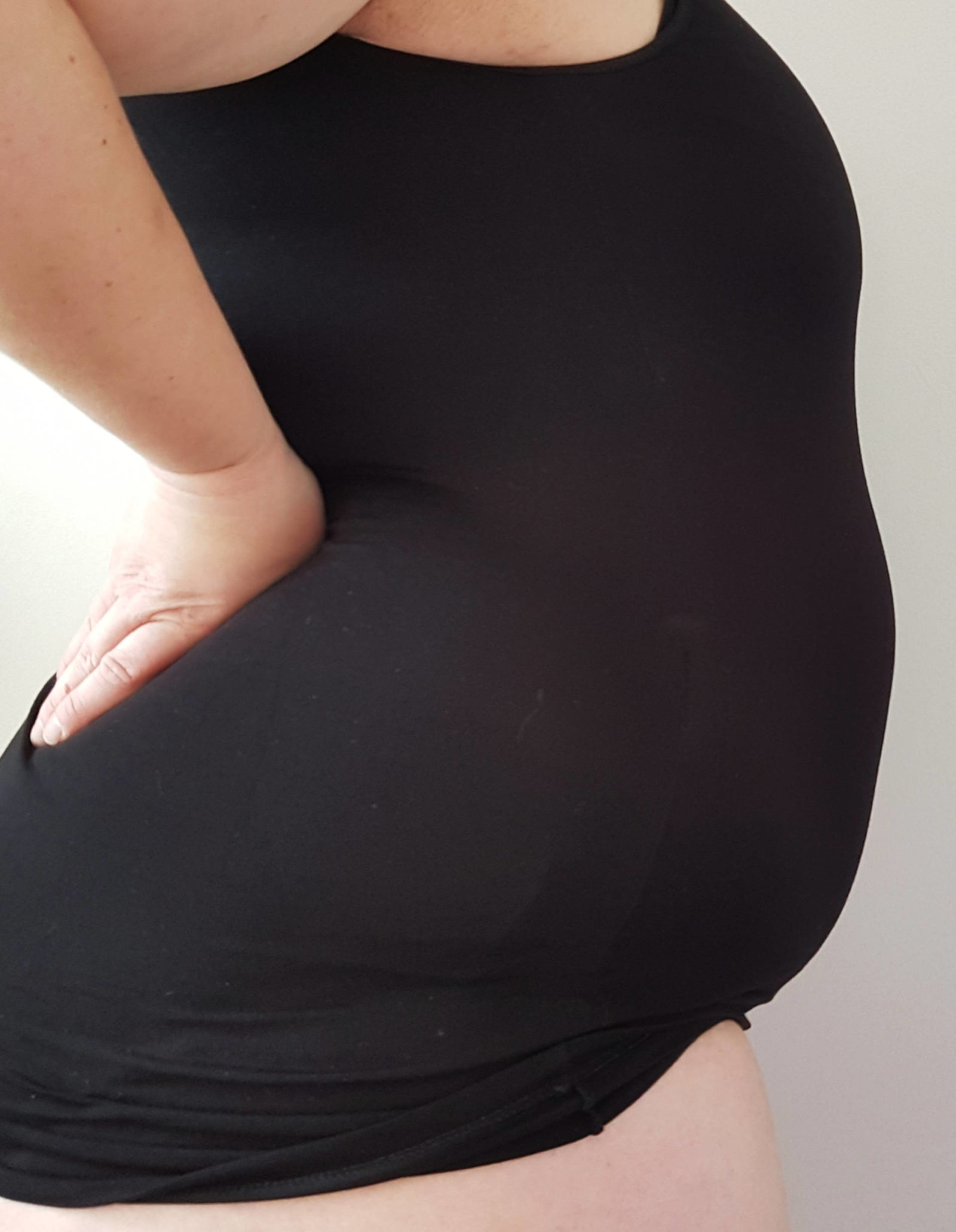 The singlet is promoted as having Patented Modifier Technology™ in bra cups for all sized milk leaks – moisture wicking, super absorbent, antibacterial, stain resistant, breathable, waterproof which sounds very impressive. I can't wait to see how it holds up after the baby is born but can't really comment on it's absorbency yet.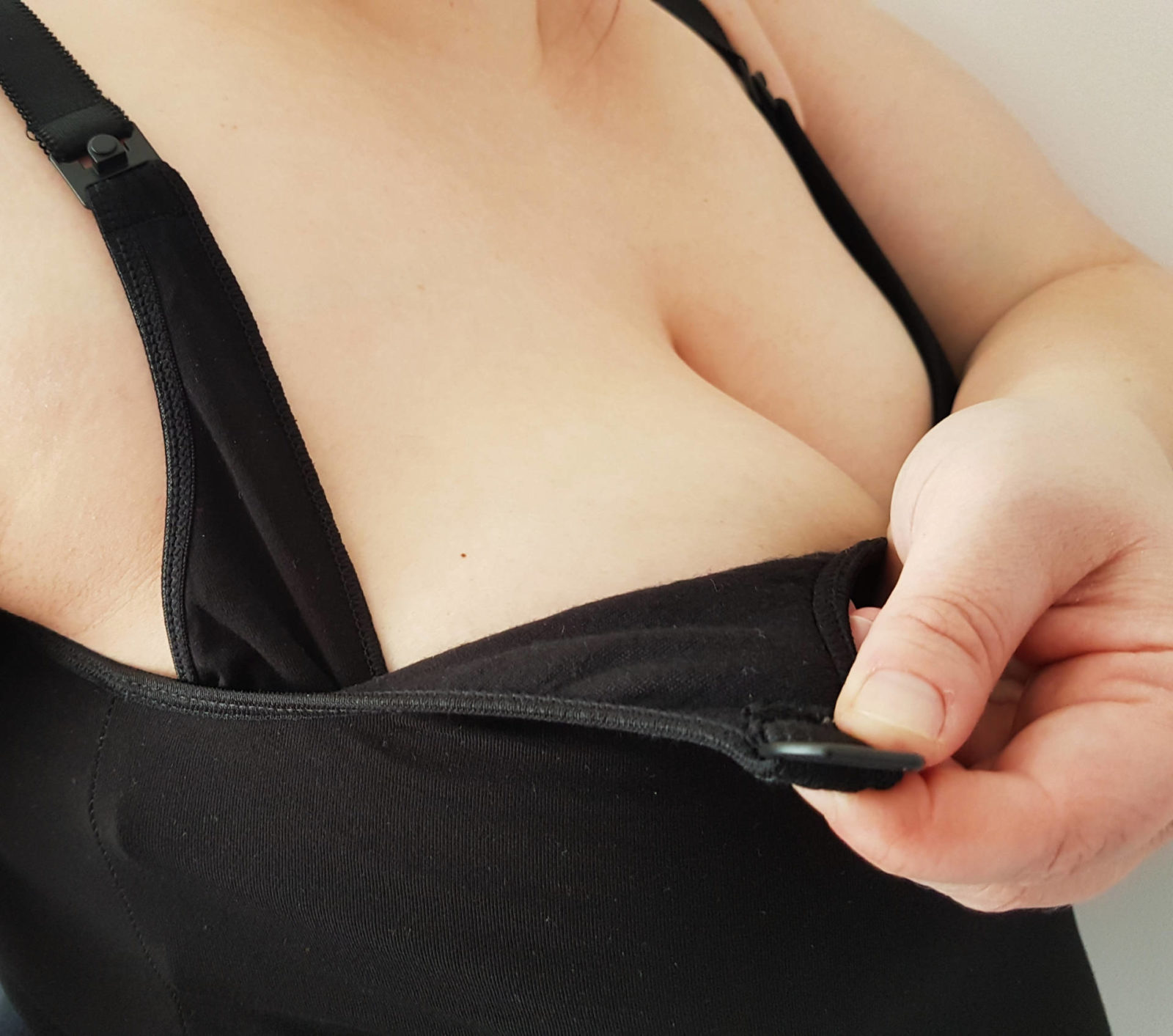 I've worn it pretty much every day since it arrived as it's so comfortable, I feel a little sad when it's time to wash it!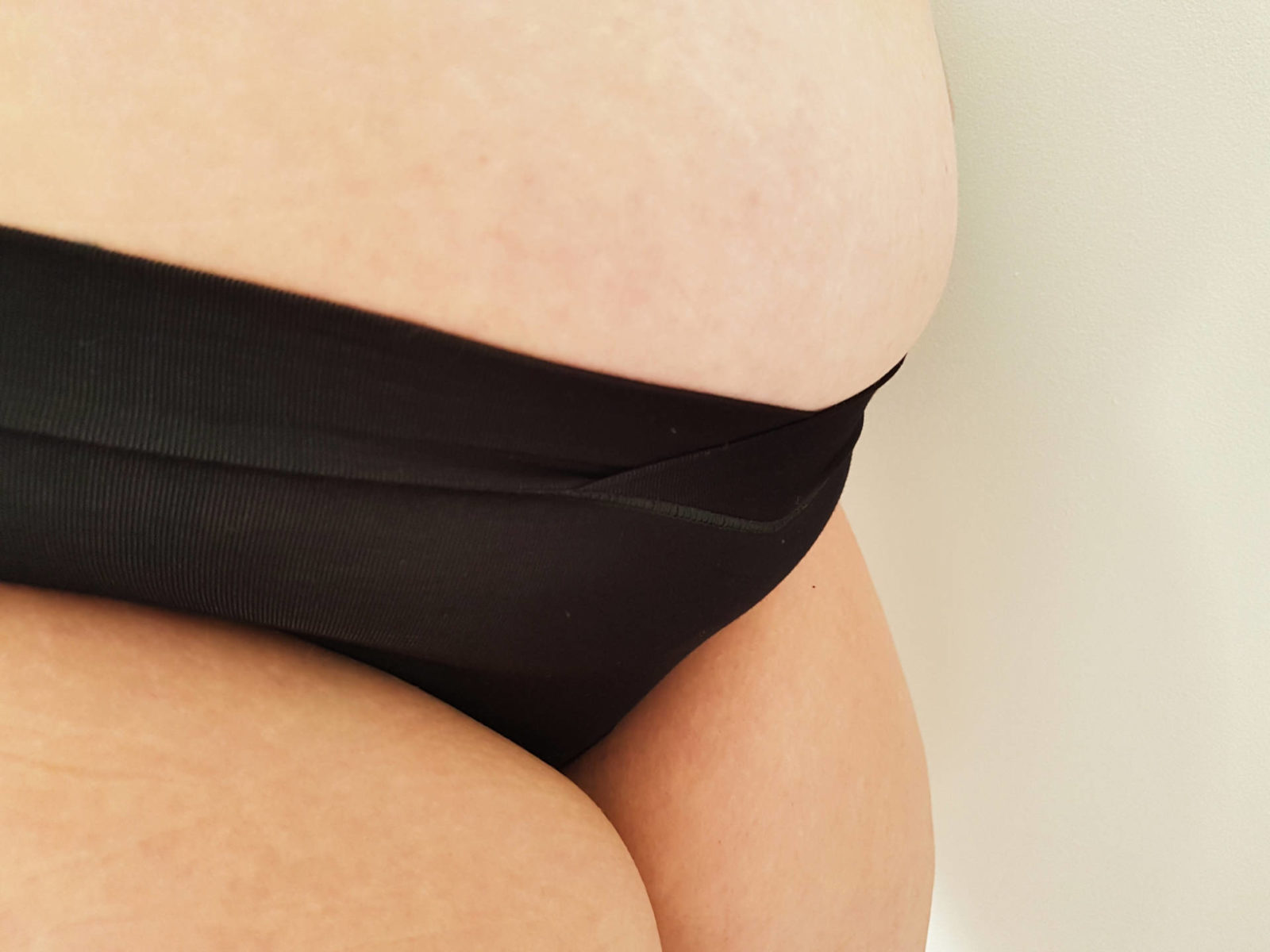 Maternity Briefs
Although we're lucky enough not to have a period for 9 months when pregnant but that doesn't mean we're safe from leaks. I've spent a fortune on absorbent pads during this pregnancy, I had a cold for 3 months which meant every time I sneezed I ended up with embarrassing leaks.
The maternity briefs are suitable for using instead of pads during light to medium flow periods and to protect you from leaks or heavy discharge whilst pregnant.
The briefs feel as well made as the singlet and I was really surprised to find how thin the crotch area is. I was expecting to feeling something quite thickly padded but it doesn't really feel anything thicker than a pair of cotton pants.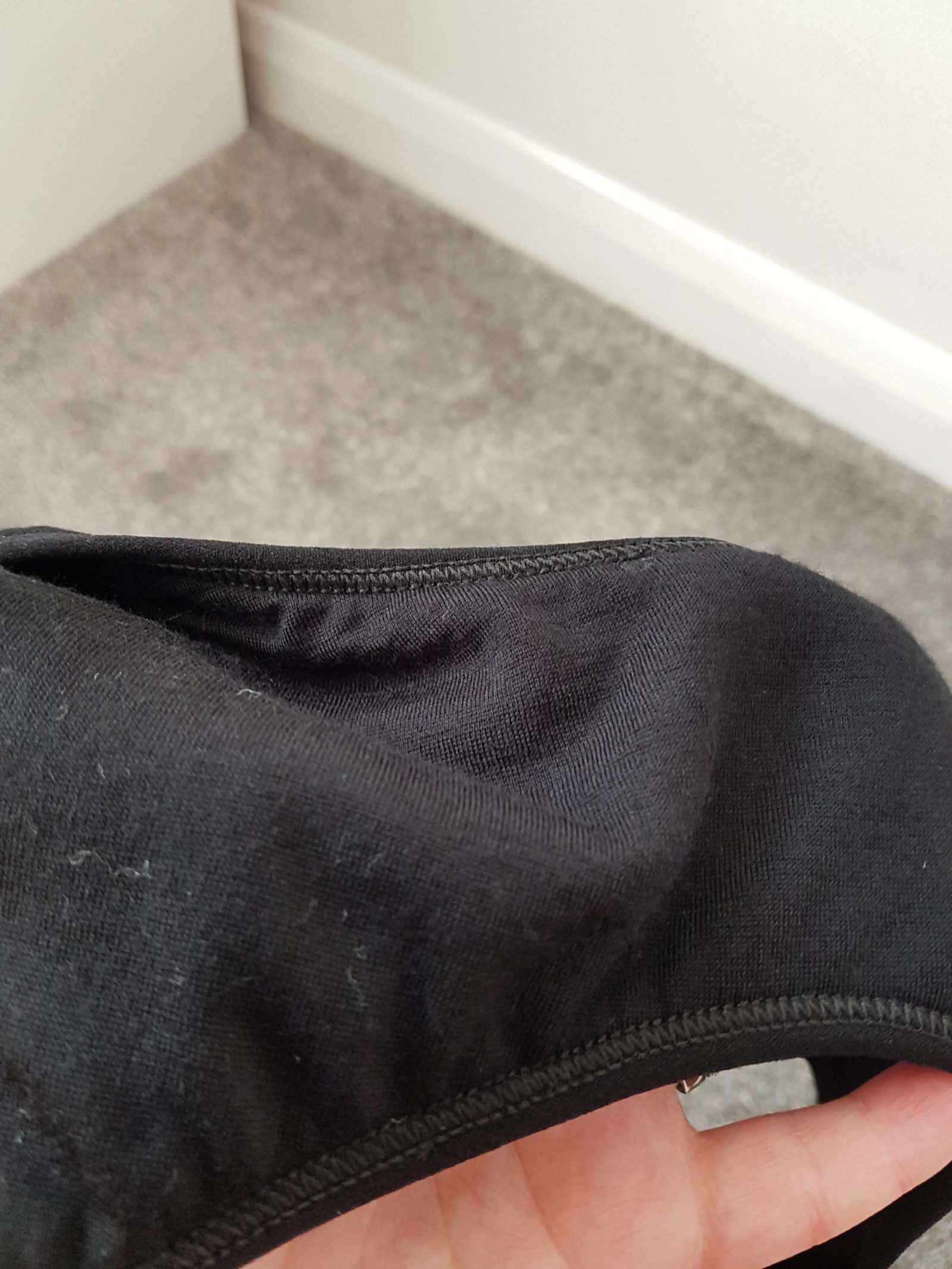 I really like the material of the briefs, because they're quite shiny I expected them to make me feel hot but they're surprisingly cooling and comfortable. For me, the only let down was the shape. They're designed to be worn under the bump which I didn't find too comfortable, I'd have preferred them to be over the bump as I felt I was constantly trying to pull them up when I wore them. I think Modibodi are missing a treat and should offer an over-the-bump version too, I would definitely purchase some.
I was surprised by how safe and protected I felt wearing the briefs. I was a little sceptical about not wearing a pad with them but they made me feel comfortable and safe all day and I felt completely dry and fresh when taking them off at the end of the day.
Overall, I'm really impressed with the Modibodi wear, they're well made, absorbent and feel great against my skin. I would say they were faultless if the briefs were made to fit over the bump rather than underneath, but regardless, they're still very impressive.
* I was sent the underwear in return for an honest review.