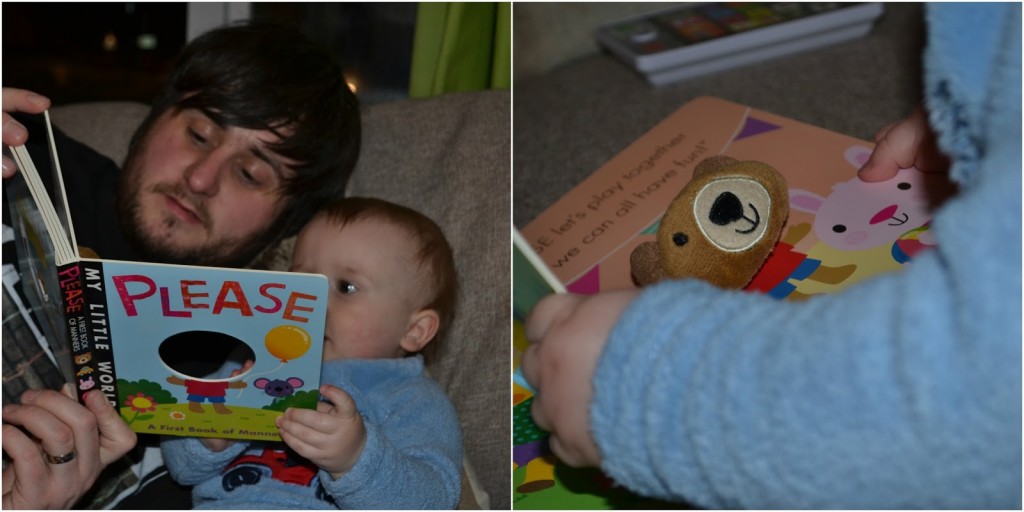 Now the little man is a bit older, he will sit still long enough to listen to a story. He loves being able to point at the illustrations and listens intently, especially when Daddy does funny voices. We've started to incorporate a story into our bedtime routine and it's been working nicely.
We have a couple of new additions to our book collection, one of them being :-
Please from the My Little World
series
at Little Tiger Press. It's a book aimed at 0-3 year olds and features a cute little finger puppet who can be used on each page.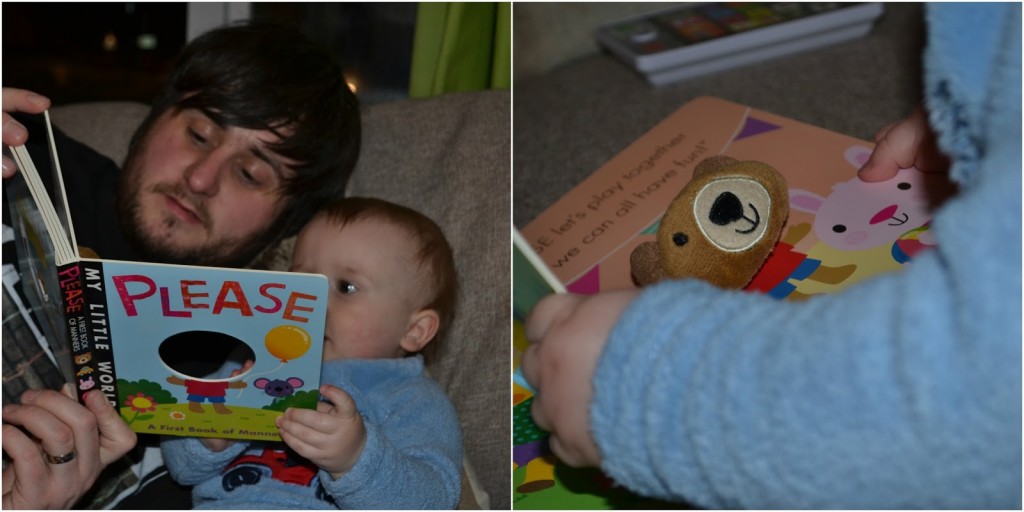 The board pages mean they're suitable for little fingers to grab hold of and wipe clean should they have to endure any accidents or spillages. Please is all about bear and his inability to remember his manners. The little finger puppet is a fun way of keeping your little persons attention and reminding them of the importance of being polite. He's also the little mans favourite thing to kiss.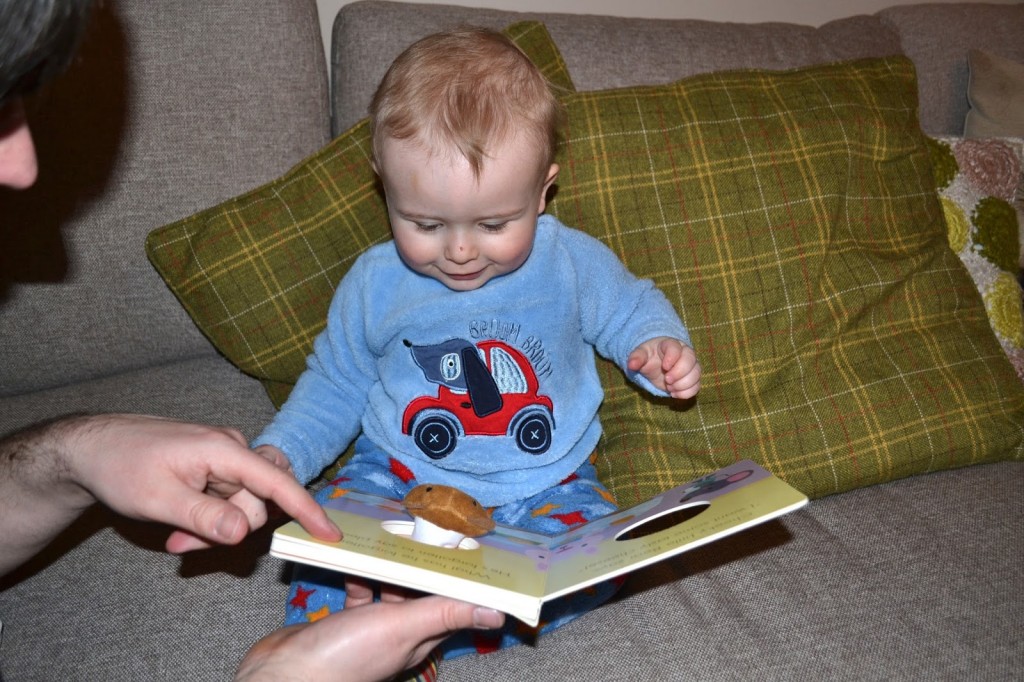 I think Please is a lovely little book and the little man has become a little obsessed with it. We read it around 5 times a day at the moment, and he loves pointing at the bright red train and butterflies and waiting for Mammy or Daddy to tell him what they are. At £6.99 I think it's a lovely addition to our book collection and would also make a great gift.
*Book sent for review purposes, Opinions are my own*