I was recently contacted by Pebble Grey asking if I would like to review one of their products.
Pebble Grey sell mirrors and cabinets with modern and contemporary designs. They are at the forefront of design and anticipate changing tastes as they continually update, design and launch new products with innovative features and eco-friendly technology.
I have a slight obsession with plucking my eyebrows, I honestly think I have borderline Trichotillomania so a mirror with LED lights is perfect, it ensures I don't miss one tiny hair.
The mirror from Pebble Grey is quite elegant. It arrived in it's own embossed gift box inside a black velvet style drawstring bag. It would make an ideal gift, particular for a fussy beauty blogger
The mirror is embedded with battery operated blue-white LEDs that are under the surface of the glass and switch on when the mirror compact is opened. The light that comes from the LED's are very impressive, they literally light up your entire face, making sure you don't miss any stray hairs or a smudged bit of mascara.
The mirror is pretty sturdy and well made, and has already survived a couple of journeys in my handbag without any damages.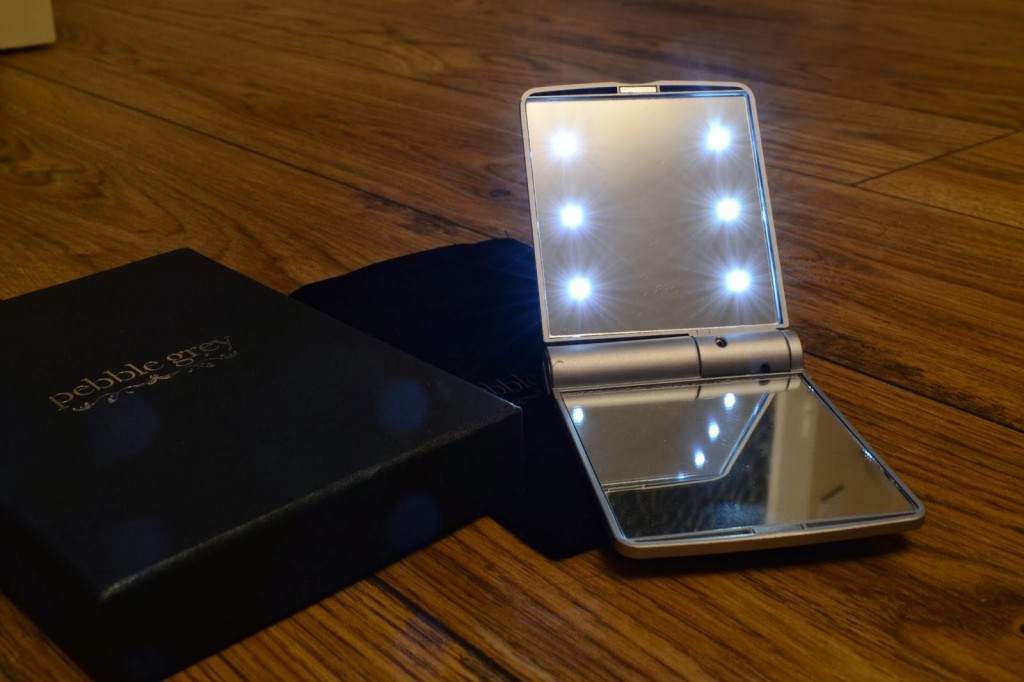 The Pebble Grey LED Cosmetic Mirror normally retails at £24.99 but is on special offer at £19.99.
I am really impressed with both the quality and how bright the mirror is. It's perfect for nights out, when you want to touch your lipstick up in a dark pub without having to trail all the way to the toilet.
The lovely people from Pebble Grey sent me two mirrors, so I'm offering one of my lucky readers the chance to win one.
To enter just complete to rafflecopter form below.