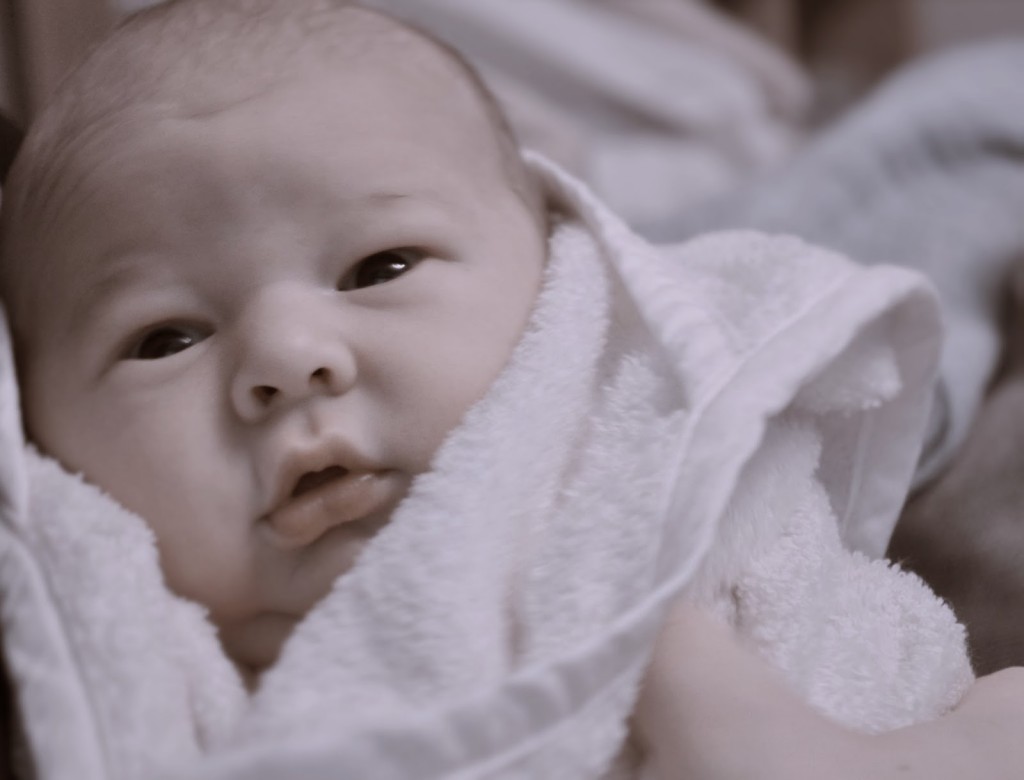 I absolutely love taking photographs but sadly they often just end up saved to my phone or a memory stick, they rarely get printed off. Before Eli was born I made a promise to myself that I would document his childhood with photos and pictures, and ensure I printed them off. So when I was I recently given the chance to review a canvas from Canvasdesign.co.uk which couldn't have come at a better time.
Canvas Design is one of the UK's original canvas printing companies specialising in making custom Canvas Prints at an affordable price and been printing canvas prints since 2004.
Firstly I had the difficult task of choosing a picture. I knew I wanted to use one of Eli's newborn pictures so settled on one of his wrapped in a towel after his bath.
I chose a picture I took on my DSLR camera and changed the colours using Fotor.
I am massively impress with both the product and quick turn around. I emailed my chosen image across on Wednesday 12th February and it was delivered first thing today – Monday 17th February. When you place your order your mobile number is taken and a confirmation text sent when your canvas is ready for dispatch and a second text giving an hourly time scale of when it would arrive.
The canvas came very well packaged, wrapped in numerous layers of bubble wrap and cardboard.
After unwrapping the pprotective packaging, I got to see the beautiful canvas print. I couldn't be happier. The print is extremely crisp and clear and there is no distortion from it being enlarged.
The frame is sturdy and very easy to hang. The canvas comes with a set of hooks to fasten to the back to ensure if fits well to the wall.
The canvas prints are available in sizes 6″ x 6″ all the way up too 40″ x 40″! I think the prices are VERY reasonable and would make a perfect gift.
I'm going to purchase some more of these to make a wall of pictures in our dining room.
If you would like to order your own canvas, Canvas Design are offering my readers 15% off at the checkout if you enter BLOG15. Or, you can enter the giveaway via the Rafflecopter below!
The prize is a canvas with any photo and of any size you desire, from 6×6 inches to 40×40 inches.
You can check out more from Canvas Design on Twitter or Facebook
*I was sent the canvas free of charge to review on my blog*