Magformers are sturdy plastic shapes that little people can build with. Made with cylindrical neodymium magnets, they're very unique and no matter what direction they're facing, the magnets will always attract. They're won many awards for their unique design and educational benefits and you're likely to find them inplaces like schools and nurseries. The're a simple way to help your child start constuction shapes and vehicles, allowing the imagination to run wild.
The little man was recently set the Magformers Wow set to try out, a set containing 16 Magformers pieces including squares, triangles and two sets of wheels. There are also 22 self explanatory double sided design idea cards to help you get started.
The Wow set costs £29.99 and is aimed at children around 3 years and upwards, though is perfectly suitable for younger children like the little man as the pieces are safe and easy for little fingers to grip.
The best thing we've found with Magformers is their simplicity of use. The neodymium magnets that are used inside the Magformers pieces are the strongest magnets in the world, which is why Magformers may seem a little pricier than other similar products. I can honestly say the slightly higher price is completely worth it, you';ll probably never look at other construction sets again after you've tried Magformers.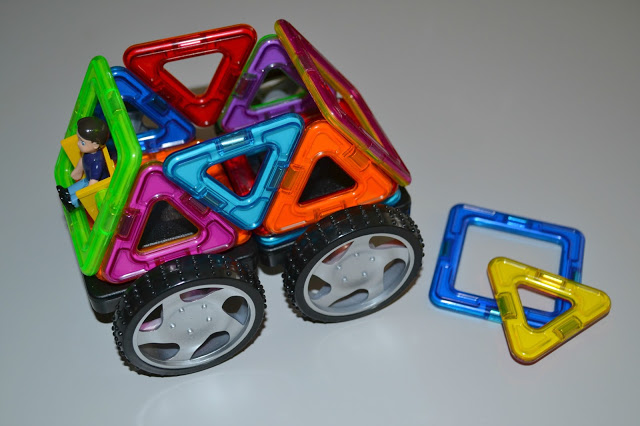 The little man can quite easily create things himself as the magnets always attract and snap together with minimal effort, He can create both 2D and 3D structures with no support, which helps promotehis independence and creativity.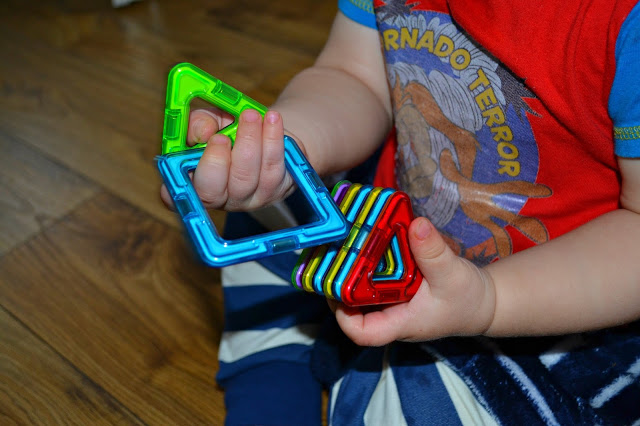 The magnets inside each piece actually rotate so they will never repel each other, which prevents any frustration or annoyance in your little poeple!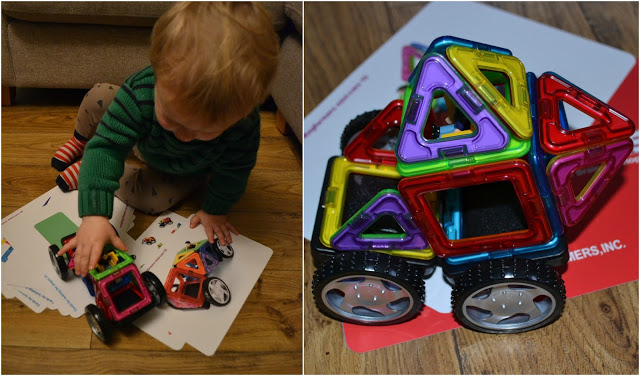 Each Magformer piece is BPA free and made using HQABS plastic. The magnets are locked away safely inside each piece, so you don't need to worry about it being swallowed or lost.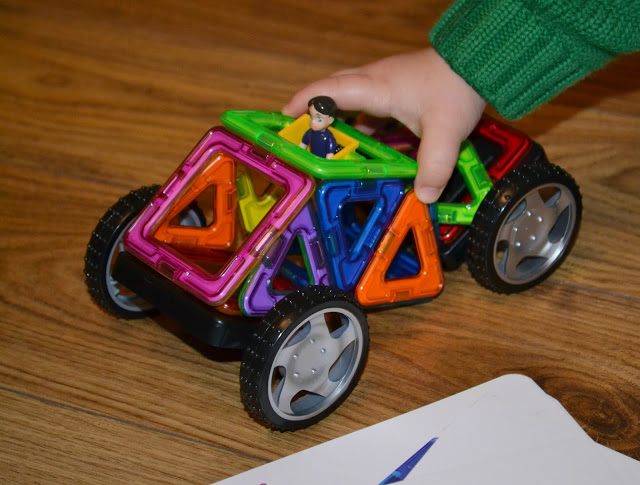 I'm really impressed with the Wow set from Magformers. The little man has literally not stopped playing with them since they arrived. The pieces are of excellent quality and are sturdy and safe whilost still being fun for children.
There are various packages in the Magformers range including LED light up sets and starter sets for younger children aged 18 months and up.
Magformers are kingly giving one of my blog readers than chance to win a Wow set like the one featured above. To enter you need to complete the Rafflecopter form below.
Terms and Conditions
A winner will be chosen randomly via Rafflecopter
The winner will be notified via email and Twitter (if you leave your handle)
ALL entries are checked and if any of your entries are found to be fake ALL of your entries will be disqualified.
Fake entries/automated entries will be disqualified.
You will have 28 days to respond to the winning notification, if you don't a new winner will be chosen.
The prize will be sent directly from the company.