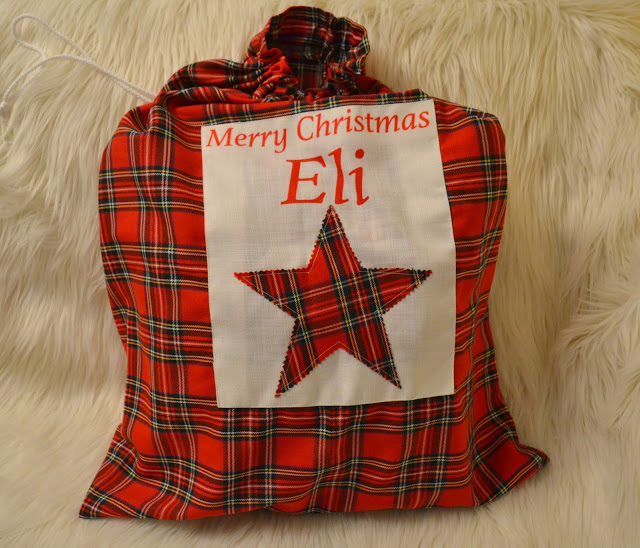 As it's the third week in November I feel it's more acceptable to start discussing Christmas. I'm starting to plan my Christmas dinner table, buy new decorations and pick up pretty Christmas things for my little man. I came across
Izabela Peters
on Twitter. A British company who sell homemade products for the home, children and even pets. They have a fantastic range of products including aprons, children's Teepee's and their beautiful personalised Christmas items. The little man was kindly sent a couple of their Christmas items so Mammy has somewhere to put his presents on Christmas morning
Unwrapping the pretty package from Izabela Peters was super exciting, I could see the beautiful red Stewart tartan material poking out and the quality was instantly noticeable.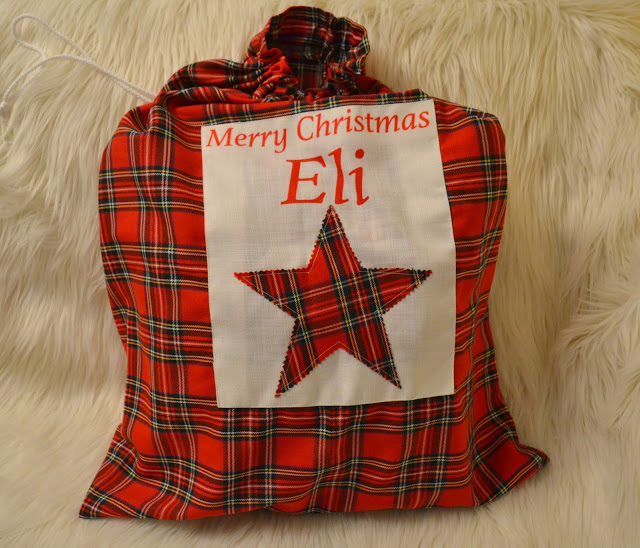 I absolutely love the beautiful Christmas sack, it comes personalised with a name of your choice and is available in three different sizes, with prices starting at just £14.99.
The material is a soft cotton blend which feels strong and sturdy, it definitely looks like it will last for years to come, Christmas after Christmas. It's machine washable should it need it and has a drawstring top to ensure no presents escape.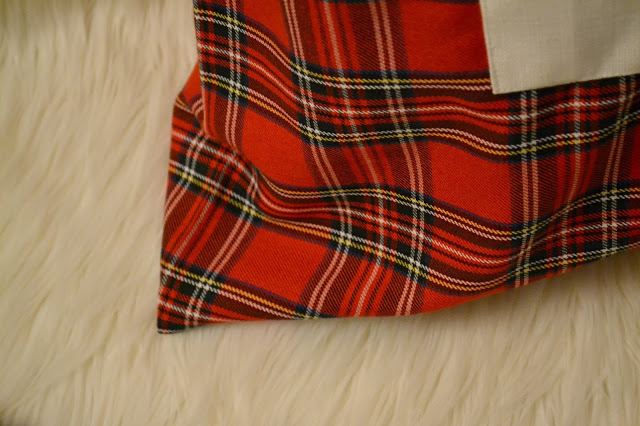 It's a truly beautiful gift for any child and would make a wonderful 'First Christmas' gift for a baby. It makes me think of proper Christmas mornings, being sat in front of an open coal fire when I was younger, being surrounded by piles and piles of beautifully wrapped gifts,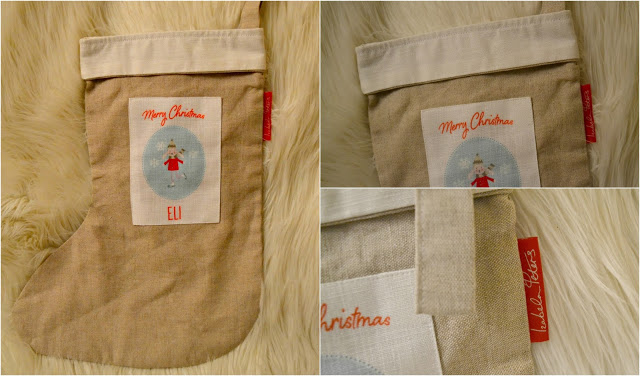 In addition to the tartan sack we were also kindly sent a personalised Christmas stocking which is as equally as well made. The stockings are made from the finest Irish linen and are lined with soft cotton. As you can see from the pictures they're a good size, certainly big enough to hold a few smaller presents, or a lump of coal, depending on how good your child has been!
There are a choice of designs and colours available including reindeer, penguins and rather cute bunny rabbits. You can buy the stockings in two different sizes and personalisation is at no extra cost.
I'm so impressed with the stunning products from Izabela Peters, the products are very well made and I love the fact they're handmade in the UK using environmentally friendly techniques. They're a must for any little persons fire place, and I can't wait to see the little mans face on Christmas morning when he finds his presents tucked away inside.
*We were sent the products for review purposes*