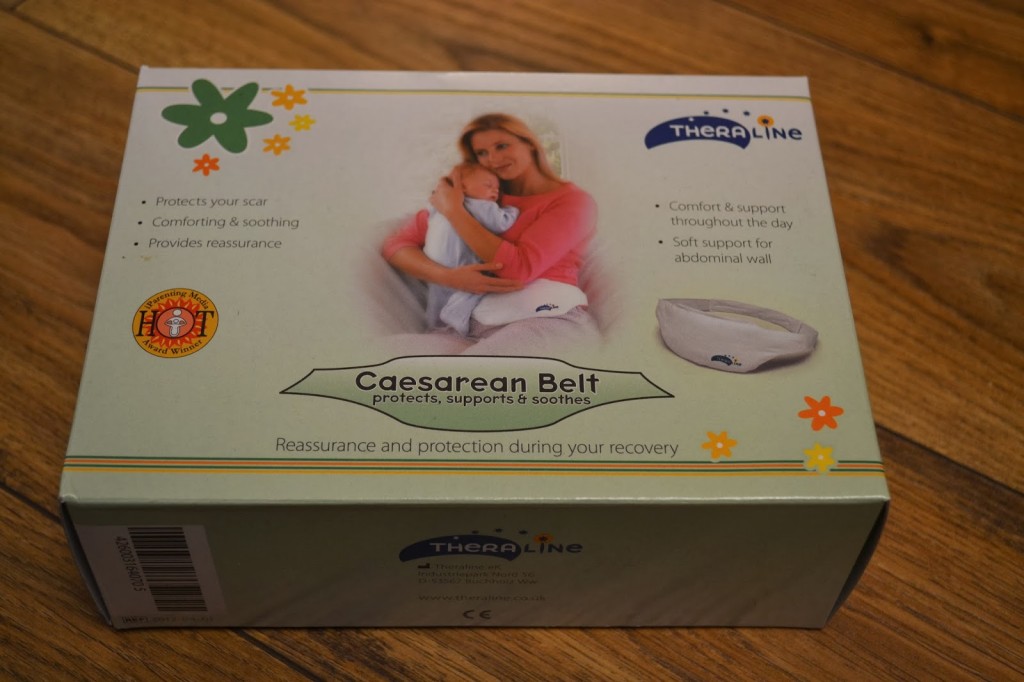 As you know I had my little man by Caesarean Section. Naturally, I was very worried about how well I would cope after the operation. Although my husband has had two weeks paternity leave, the truth is I have still had major surgery and have probably pushed myself a little too much.
Luckily I was sent the Theraline caesarean belt to try. Having previously tried the Theraline maternity pillow and being extremely impressed I was expecting great things. The Caesarean belt aims to provide comfort and soothing protection for your scar.
Along with the belt you get 4 different inserts; cherry stone pillow, cold-warm
compress, protective shield and a polyfibre pillow.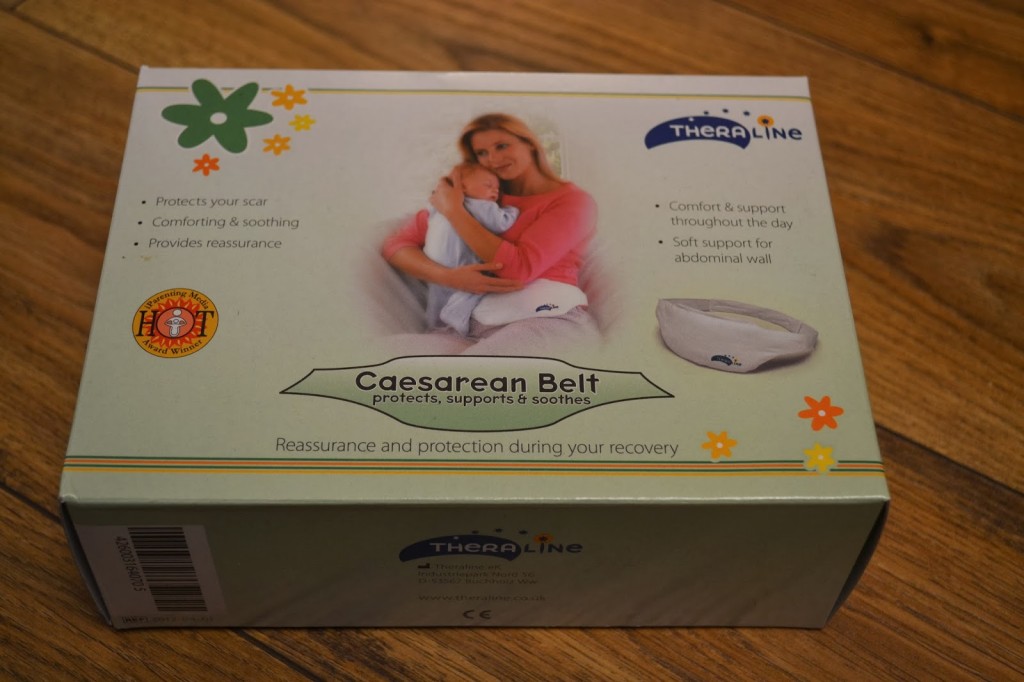 The belt
The belt is made from soft elasticated material which 'gives' when you bend or sit down. There are
buttons on the side of the belt so it can be adjusted and tightened against your over-stretched abdominal wall. The inserts that are provided with the belt, slip inside a hole on the inside of the belt.
The Cherry Stone Pillow
The cherry stone pillow is quite versatile and can be both heated up in
the microwave or placed in the freezer so its cool. I've only used the cherry stone pillow whilst warm, and not on my scar. I've had a sore back and neck so I've been using it on there rather than my scar. I'm a little reluctant to use the heat on it just yet, as I am still not fully healed. I imagine in future it would be really helpful for period pains or any other random aches and pains. The only downside with the cherry stone pillow is the fact it doesn't stay warm for very long, so I keep having to send hubby to the kitchen to re heat it.
The Cold-Warm Compress
So far this is my favourite insert. You freeze it for around half an hour and then use it to soothe your swollen scar. I've found this really helpful as I seemed to really swell up a few days after I came home from hospital. Everything swelled, my feet, stomach and my face. Thankfully it didn't last and using this on my stomach really helped.
The Protective Shield
This is lightweight yet solid shield to help protect your
scar from any bumping or knocks. Eli likes to wriggle so sometimes catches my stomach with his legs or feet. This protects my scar and makes me feel more confident holding him close against me.
The Polyfibre Pillow
The pillow is designed for protecting your scar
from any rubbing. It's soft and comfortable and fits nicely down the front of your pants. It fits into the belt with the protective shield, making a more comfortable barrier to anything that may hurt or rub your scar.
I am really liking the belt. I'm still recovering from my C Section, and am only two weeks postpartum. I ended up having to get an emergency GP's appointment the other day as I thought my wound was infected, but apparently it looks like I've just pulled a stitch and have a small hole, so I'm now using antibiotic cream. I'm finding the warm-cold compress very helpful as it's soothing the soreness and it feels less painful.
I would recommend the belt to anyone who has had a c section or abdominal surgery as it really feels like its making a difference. It is particularly ideal for the first few days after birth, it's hard to believe how painful it is to cough or sneeze and don't get me started on going for a poo! The protective shield helps you too feel more secure and supported.
I think the belt is very comfortable to wear, especially considering I am still very tender and sore. The belts and inserts cost £19.99 which I don't think is a bad price at all, considering it isn't something that you can only use after a c section, it can be used for other ailments and pains well after the birth of your baby.
*I was sent the belt free of charge to review on my blog*