Last year was Tonka's 70th birthday. Starting out in 1947 in Mound, Minnesorta, Tonka or Mound Metal as they were originally called started making metal toys for children. In 2001, the toys were inducted into the National Toy Hall of Fame at The Strong in Rochester, New York. For the last 70 years, Tonka have been firm favourites with children and 'kings of the sandbox'. They work with the notion that 'a toy shouldn't break, just because a child plays with it'. Tonka toys are robust, built to last and firm favourites in our house.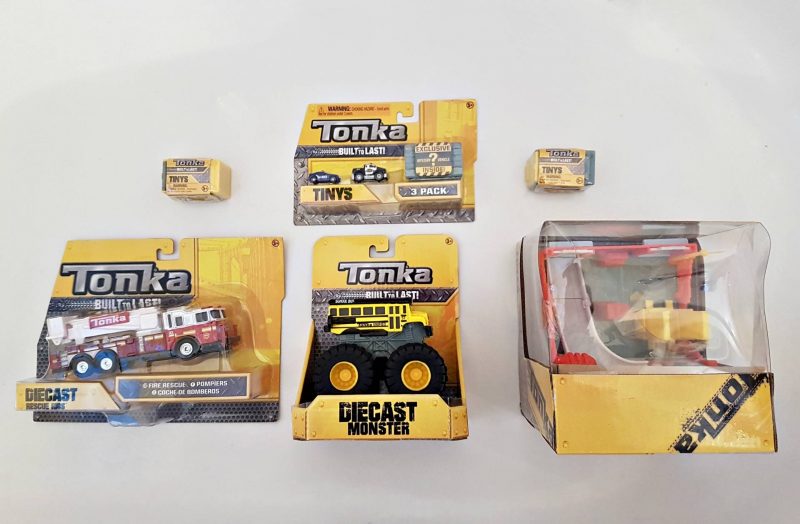 Did you know the name Tonka comes from the Dakota Sioux word "Tanka" or "Tonka", which means great or big?
The little man loves Tonka toys and has quite a few of the larger toys. They're great toys but quite big so we tend to play with them in the garden.
I was pleased to see that smaller, more house friendly Tonka toys are now available in selected ADSA stores ( from 10th February). The little man was kindly sent a selection of the new range to take a closer look at and they've been a huge hit!
Tonka Diecast Monster Trucks – £6.99
The diecast Monster trucks are fab. They're built to last, nice and chunky for smaller hands and perfect for riding over and 'crushing' the smaller vehicles. The little man was sent the school bus which is a lovely bright yellow colour with lots of detail on the paint work. He loves the big black wheels and chunky tyres.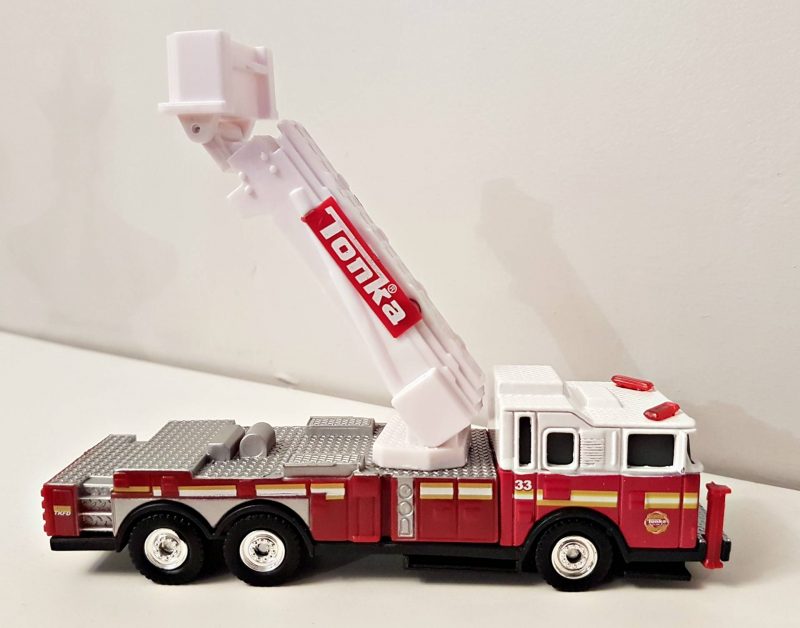 Tonka Die Cast Big Rigs – £6.99
The diecast big rigs are about the same size as traditional diecast cars and trucks but much more robust. The little man was sent a bright red fire engine with extendable ladder. It has detailed paint work and lovely eye catching colours and I think it will still be around in years to come.
Tonka Tinys blind garages – £1.99
From the new Tonka range, I think the blind garages and Tinys cars are the little mans favourites. He's obsessed with the surprise factor and we've already bought another 4 during visits to our local ASDA store. At just £1.99, they're purse friendly and something I don't mind throwing in the trolley while we're doing our weekly food shop.
Tonka Tinys three pack – £4.99
If you think your small person deserves a treat, the three pack of Tinys is also good value. I like that you can see two of the vehicles included but there is still a surprise garage and vehicle included.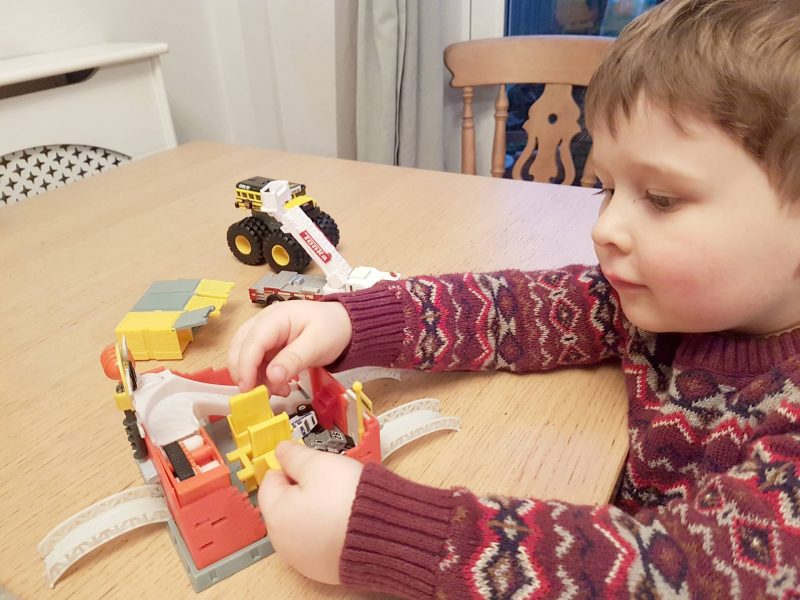 Tonka Tinys Mini Playset – £9.99
The Tinys mini playset is a lovely toy to take away when traveling. It's small in size but has plenty to keep your small person occupied. You can purchase it in addition to the Tinys and they fit perfectly on it. The little man was sent the Tune Up Garage play set which features a conveyoor belt, vehicle lift and garage doors that open. It also includes one of the Tiny vehicles making the £9.99 good value.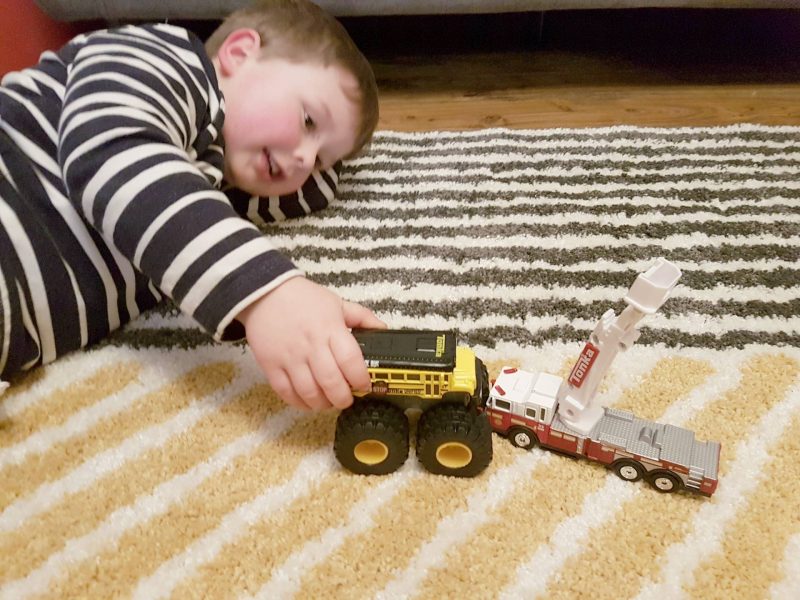 We all love the new Tonka range at ASDA. They're good value, made to last and perfect for Tonka fans who may not have the space for the larger toys indoors. The new range is suitable for ages 3+ (due to small pieces) and ideal for both child ( and adult) collectors.
The new range is all light and easy to transport, making them perfect for taking on flights or in the car. The little man loves putting a couple of them in his pockets when we're going to the shops and Tinys take up no room at all. Even though they're small, they're perfectly formed and the detail on each one is fab.
I would love to see a check list featuring the full range of Tinys that we could tick off as we collect as the little man has already started to ask which Tinys he still needs for his collection.
* We were sent the Tonka toys in return for an honest review.