This week it's been half term up North. I've had the week off work and we've been busy pretty much all week. It's been absolutely freezing but we've been out and about as much as we could.
On Monday we visited the little mans Nana and spent the afternoon at a very chilly Saltwell Park. Tuesday, Daddy was off too so we took the little man bowling for the very first time, had a quick look around the Glass Centre at Sunderland and then popped to the seaside for an ice cream.
On Wednesday we got wrapped up and braved the weather and visited our local National Trust property, Gibside. We went 'WellyTeering' before accepting that it really was too cold and heading to a local cafe for cake and hot drinks. Thursday was the only day spent at home, the little man woke up with the sniffles so we had the day at home, using some of his Christmas and Birthday craft sets and attempting ( very badly) to make home made bath bombs.
On Friday, the little man spent a few hours at Sunderland Museum checking out their Chinese New Year celebrations with his Daddy while I sneaked off to have my hair done.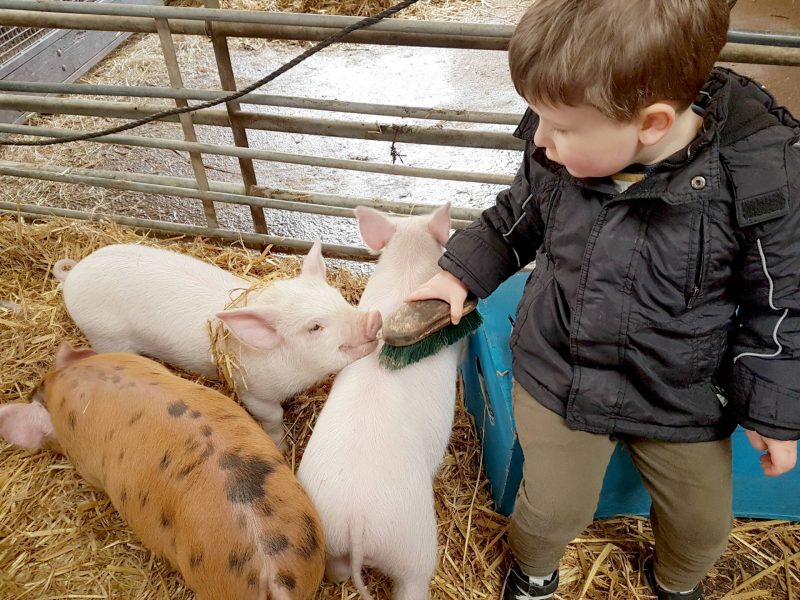 On Saturday, the little man and I were in Newcastle bright and early to visit Ouseburn Farm. We made the most of the sunshine with a walk along the river, before getting up close with some piglets. Our final day of half term, Sunday was spent at a children's party and trying on net coats and shoes to make sure they fit!
Have you had a lovely half term?