The little man has a great collection of Brio wooden train tracks and accessories but it's only quite recently that we've discovered there is a whole other Brio World which consists of various other ranges such as rescue, travel and countryside.
The little man was recently sent the BRIO Police Station Set which is part of the Brio World Rescue range.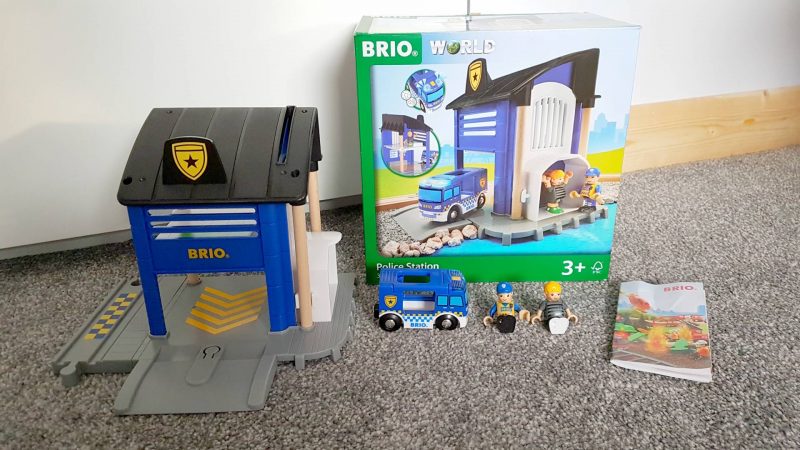 The set can be linked up to any existing Brio track you have or played with independently by removing the track piece on the side of the building.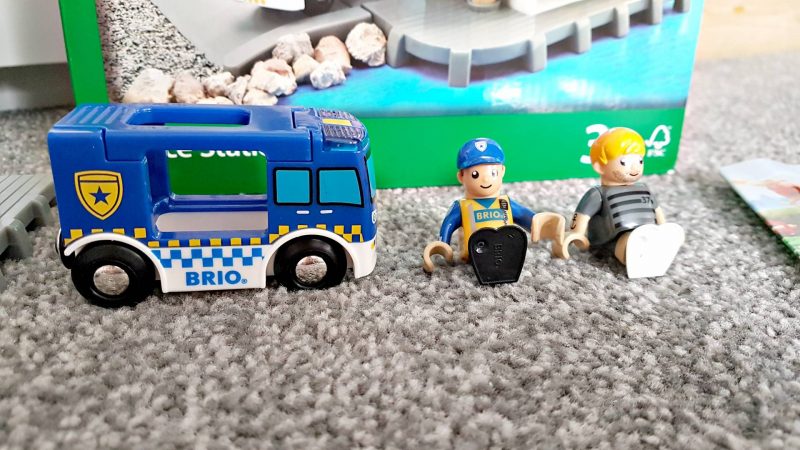 Included within the set is a Police Station which can be joined to your Brio track, a Policeman, a prisoner and a Police vehicle with siren and a flashing light that rides on the track outside the Police station and the wooden Brio track. The figures can be put inside the Police vehicle by lifting the roof.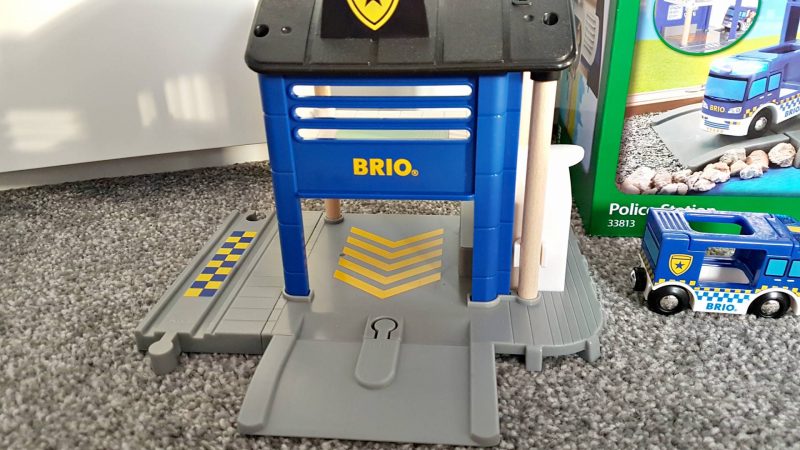 You can drive the the vehicle straight into the Police station and use the movable lift to transport the prison straight to his cell with a bed. Downstairs is the Police mans office area with a desk.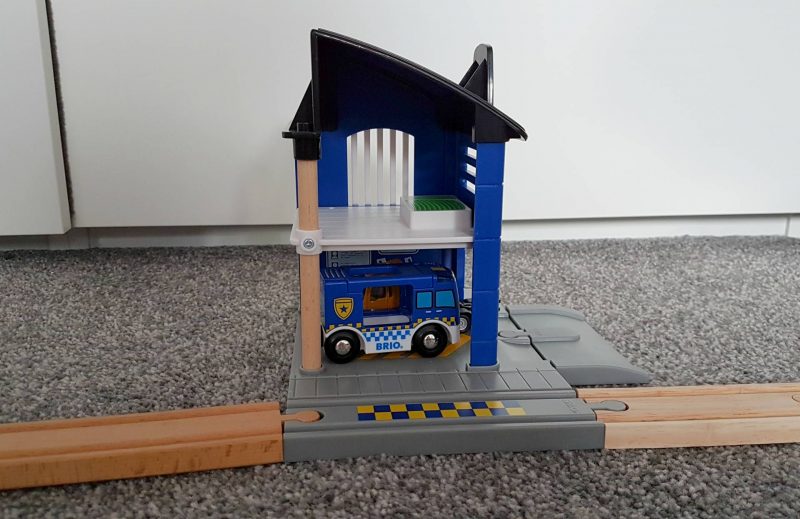 Different to the usual Brio products we've played with, the Police Station is made using mainly plastic. There is only two wooden parts within the Police station, though they are made FSC® certified wood. I had thought the track part would be made from wood but it's also plastic. This doesn't affect play but it does make me wonder how robust it will be over a longer period of time.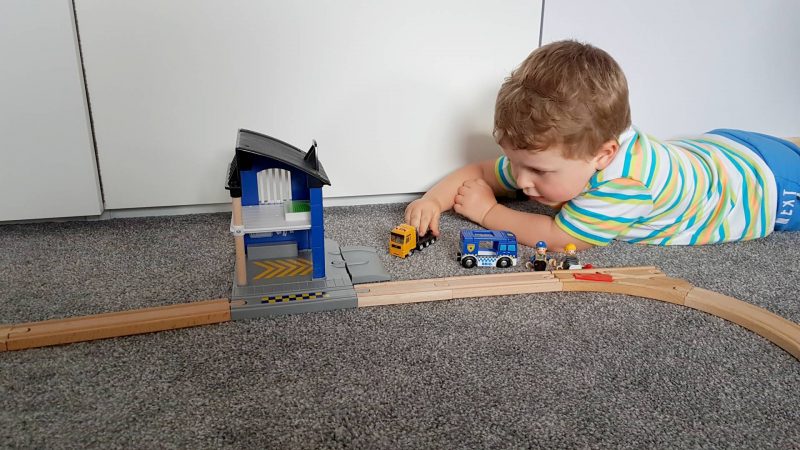 The set can be used in various scenarios, depending on your child's imagination. The little man likes to play with the Police station both connected to and away from the rest of the track. He's also a huge fan of the Police vehicle which can be coupled via magnets to any other similar Brio trains or vehicles. He loves that it has a sounding siren and flashing lights and loves coupling it to the front of his other trains to help 'rescue' them.
The Brio Police station is aimed ay children aged 3+ and has a RRP of £29.99.
Overall, I'm impressed with the Brio Police station as is the little man. It seems well made, pretty robust and works well with the Brio track that he already owns. We will definately buy more of the Brio World pieces to add to the little mans collection.
* We were sent the product in return for an honest review.