Eating out isn't cheap. If hubby and I want to go out for a meal together we're looking at £100 for a nice meal, a couple of drinks and a taxi ride there and back. The expense is one of the reasons it's become a rare occurrence.
I'm always on the look out for ways to save money and still have fun, so I've been looking at ways to eat out together without spending a fortune.
Discount websites
Bag a bargain on sites such as Groupon and Living Social. You can save over 50% on a restaurants usual prices. We usually check these kind of sites when we're going on a UK holiday. We have saved a lot of money buying a range of vouchers to use in restaurants and cafes at our holiday location. Make sure you check the small print though as they sometimes have quite strict terms to follow.
Dine at home
Cook at home from friends and family. Each person attending can be asked to bring something with them, it reduces the costs and the surprise element of not knowing what will turn up adds more fun to the mix.
Check your local paper
We get a local paper and newsletter delivered through the door and each week it contains discount offers for local restaurants, usually newly established business trying to gain regular customers. Using the discounts is a great way of trying new places and saving money.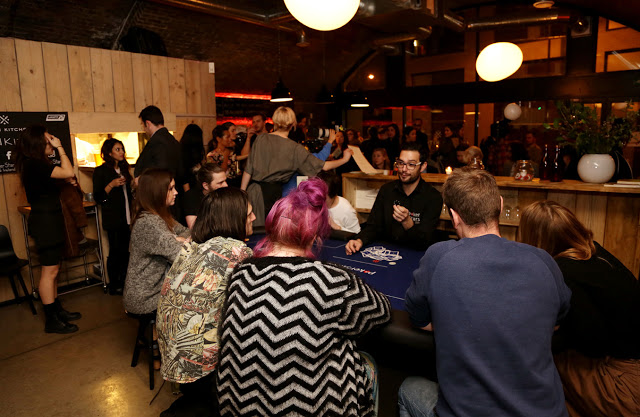 Play for your meal
Try something unique. A brand new pop up poker restaurant was recently opened where guests can determine the cost of their meal by playing poker. The more they win, the less the meal will cost. Obviously, I'm be confident my meal would be free!
2 for 1's
Lots of our local restaurants have started doing two main meals for the price of one. I think it's a great way to get the customers in and a great way for the customers to enjoy a meal without it costing a fortune.
How do you eat out on a budget?
*Collaborative post*