The little man loves soft play centres but I do find they become a little tedious so we're always on the look out for something different.
We were recently invited along too Jump 360 in Hartlepool to try out their toddler zone.
Jump 360 is an indoor trampolining centre based on an industrial estate Sovereign Park Industrial estate just out of the town centre. It's easy to find and if you're using a Sat Nav the postcode actually takes you too the right location.
There's another Jump 360 in Stockton and an additional one opening in Newcastle soon.
Upon entering Jump 360 its obvious that it's very new. Everything is light, bright and shiny. All of the play equipment is in great condition and everything looks spotlessly clean.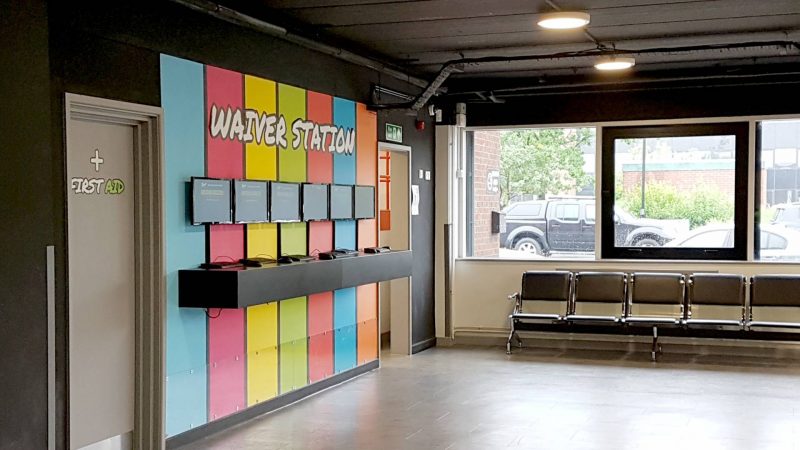 When entering you head to the reception desk where you pay for your visit and obtain a pair of Jump 360 socks. You must use the their special socks even if you already own similar socks. Entry to the toddler zone costs £5 for 1 hours play with socks costing you a further £2.
When you enter, you're given a coloured wrist band to wear. After an hour, this colour is called out over a tannoy and you're asked to leave the equipment.
There are lockers in the entrance area which can be used to store your bags, shoes and any other valuables. Locker hire costs £1 but it is refundable upon exit.
To the side of the reception there is a 'Waiver Station' where you complete and online waiver form for insurance purposes and means you're happy to accept Jump 360's rules.
Prior to accessing the trampolines and toddler area, you're directed to a briefing room where a few rules are explained and you're given important information, i.e where the toilets and cafe are. Those jumping in the main trampoline area then have to stay and watch a video featuring some of the risks and worst case scenarios of jumping. As we were only going into the toddler area we were able to leave at this point and start and have some fun.
The toddler area has it's own 15 dedicated trampolines which can only be jumped on by children under 5. It's completely away from the rest of the trampolines and also features it's own soft play area.
The soft play area is pretty impressive and a good size. I hadn't even realised there was a soft play in the toddler zone so it was a very welcomed surprise for the little man.
As you can see from the pictures, the rest of Jump 360 looks pretty impressive. I kind of wish we'd left the little man at home so Hubby and I could have tried the rest out!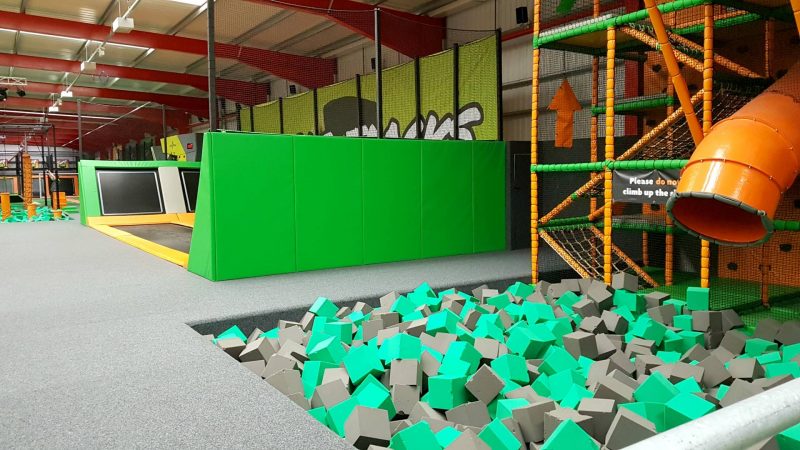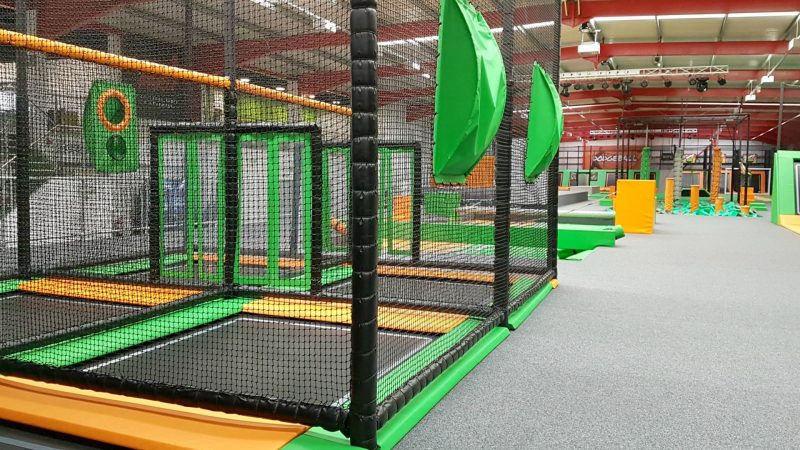 When you're finished with the play equipment you can head upstairs for something to eat or drink.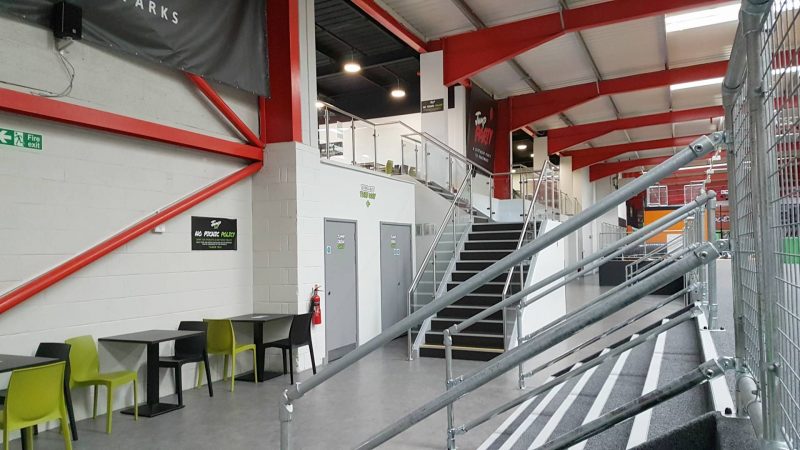 It's worth bearing in mind that if you're visiting with children in a pushchair or with anyone in a wheelchair they won't be able to access the cafe and viewing area of Jump 360. I don't believe there are any lifts as we saw a couple of people with pushchairs having to bump them or carry them up the steps.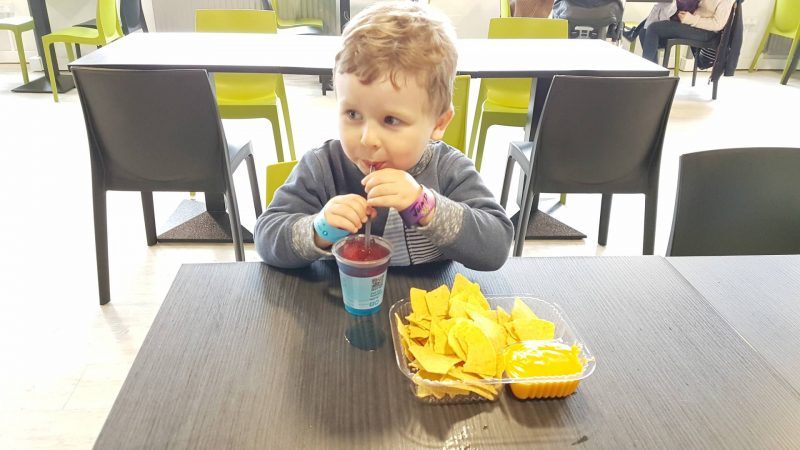 The cafe was nice and clean but there wasn't a great deal of food options available when we visited. The little man opted for nachos and a slush while we drank coffee. The prices were quite reasonable but I think next time we visit we'll avoid the cafe and head out for lunch elsewhere afterwards.
The cafe is a great viewing area for parents of older children who can jump below whilst still being watched.
Overall, Jump 360 made a refreshing change to our usual soft play haunts. The little man loved being able to alternate between jumping on the trampolines and soft play area. He had lots of fun and we will definately try out the Newcastle one ( which will be closer) when it opens.
Usual admission is £10 per person if you're using the main part of Jump 360. There are also other sessions ran at different days and times during the week, including Jump Late ( adult only), Jump Teen and a Jump Fit class.
* Entry to Jump 360 was complimentary in return for an honest review