We're already huge fans of Schleich figures, especially the amazing dinosaur range. The little man loves playing with the realistic figures so we've recently started to branch out into the animals.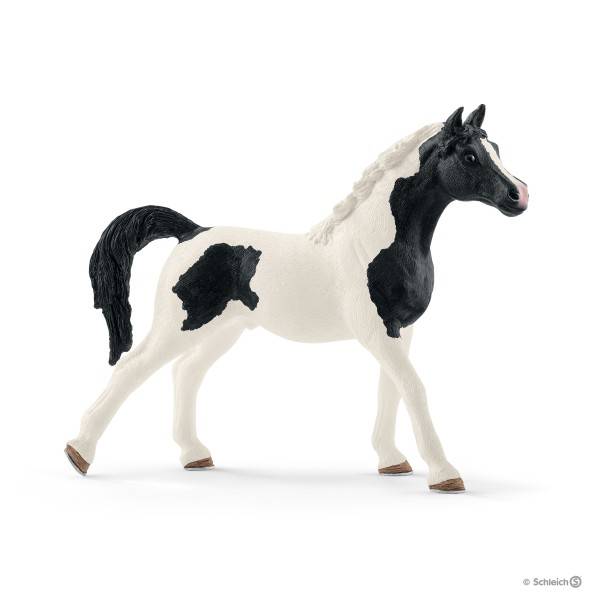 We were kindly sent some new additions to the Schleich Horse Club collection, the elegant and graceful Pintabian horses. Just like real horses, the horse figures have a unique and beautiful pattern on their coat which makes them instantly identifiable.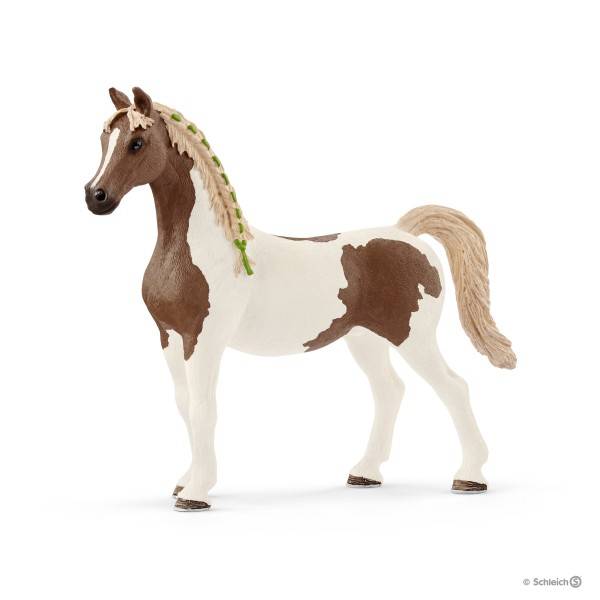 Pintabian horses have a white coat with large coloured patches, white legs and a white back.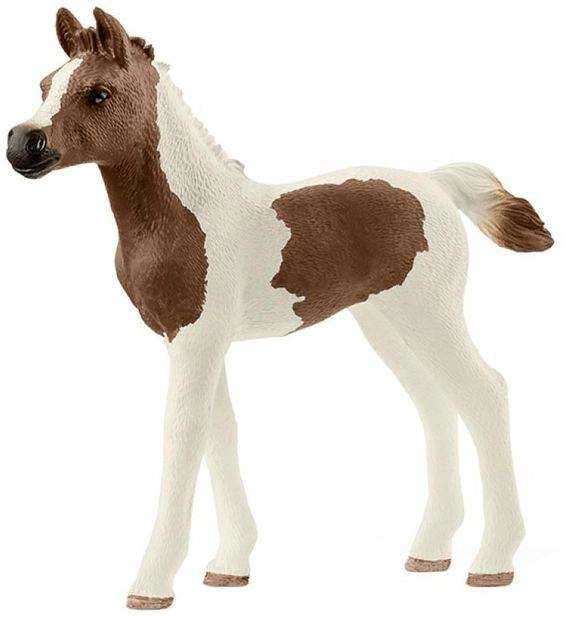 As well as the horses, there is a foal accessories kit that can be purchased separately which includes a horse brush, comb and bottle, it's ideal for showing children how horses are cared for.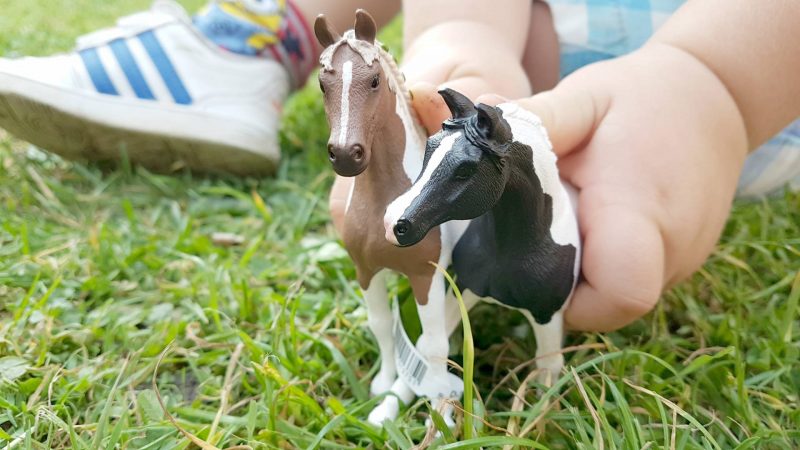 Prices start at £3.49 for the foal care kit and £4.49 for the foal and rises to £6.49 for the larger two horses. They're best suited for children over the age of 3 as there are some small parts.
Schleich figures are all hand painted with great detail and allow children to learn whilst they play. They're ideal for encouraging children to use their imagination while playing and can help them learn about different animals and help them to identify them.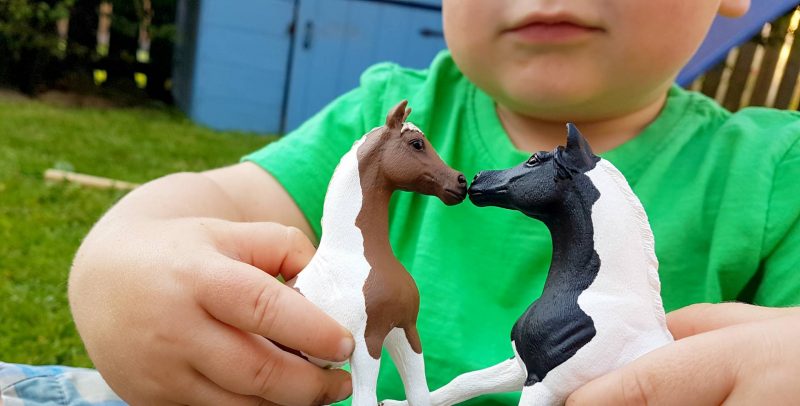 The little man loves playing with the horses, making voices for them and chatting away with them. He's given them names and is a huge fan of making the gallop around our garden whilst getting covered in mud!
I love the quality of the horses. They're robust, the colours are really vivid and I love how detailed there are. I think they're priced well and can be bought in most major toy shops.
You can see the full Schleich collection at https://www.schleich-s.com
If you like the look of the horses, you can sign up to the Schleich Horse Club at http://www.schleichhorseclub.co.uk/ where you'll find exclusive monthly competitions and content.
* We were sent the horses in return for and honest review