Having recently bought a new tent, we've been gallivanting all over the place, trying it out.
We recently stayed at Woodhouse Farm in Winksley. The camp site is set in Nidderdale in the Yorkshire Dales, an Area of Outstanding Natural Beauty, with plenty of beautiful scenery and vast moorland. It's a short drive from Ripon and also Fountains Abbey.
We booked to stay on a grass camping pitch with electric hook up but the site has a range of options available. There are hard stands, grass pitches without electricity, 8 wooden camping pods and they even own a farmhouse less than 2 miles from the campsite where you can stay on a bed and breakfast basis. We booked a Friday and Saturday night for two adults and one child and it cost £57. The tent pitch cost £54 and the little man cost £3! I will admit I'm not a fan of sites that charge separately for everything. I'd rather the cost displayed was the actual cost for a tent and family, not having to add children, cars, awnings etc on during the booking process.
Our pitch was very close to the entrance barrier and surrounded by motorhomes so noise was to a minimum. The toilet and shower block was just through a cut in the bushes so we were very close for any night time visits. If we return I'd definitely as to stay in the same area.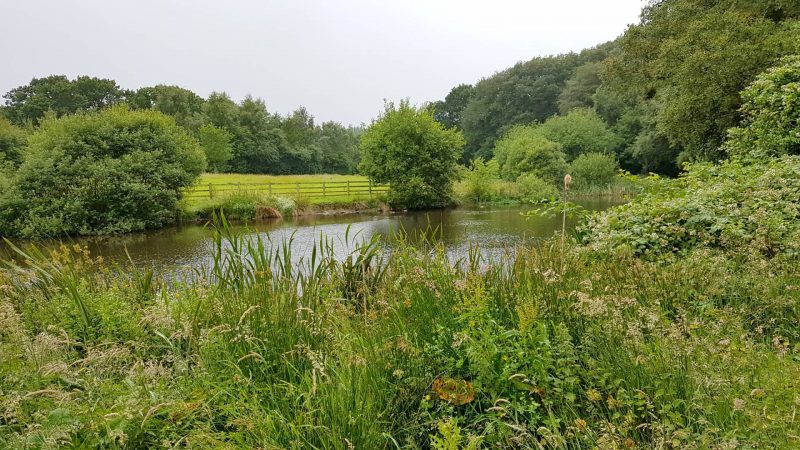 I did think £57 little pricey for two nights before we arrived but I do think the fact the facilities were as good as they were, the price was justified.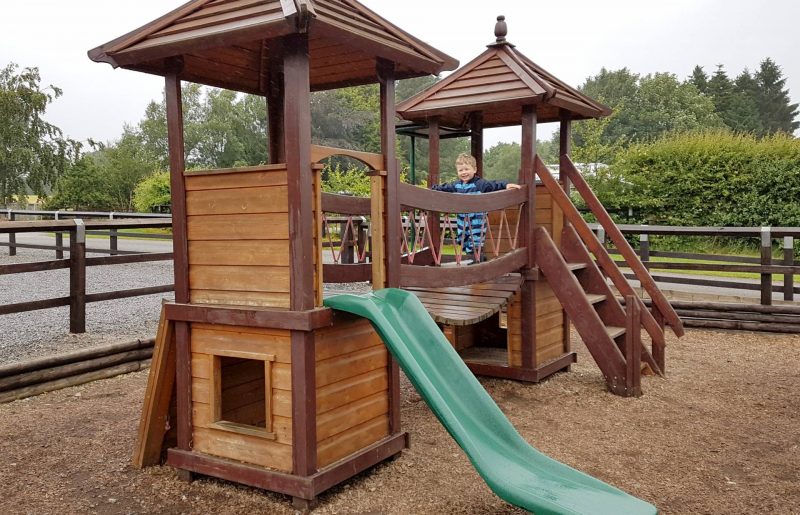 There was a small shop which sold the essentials, though it didn't stay open too late. There was also a licenced restaurant on site which sold food and alcohol but we didn't use it. The menu sounded quite nice and the prices seemed reasonable but we opted to cook on our camping stove.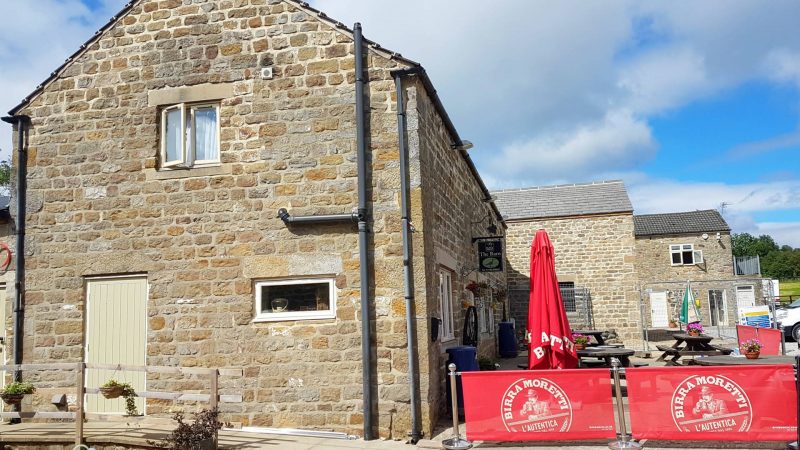 Just a short walk from our pitch was a very clean toilet and free shower block which even had a small bath. Early on a morning the showers were a little busy but nothing too extreme and I was grateful to find a showers as hot and powerful as home.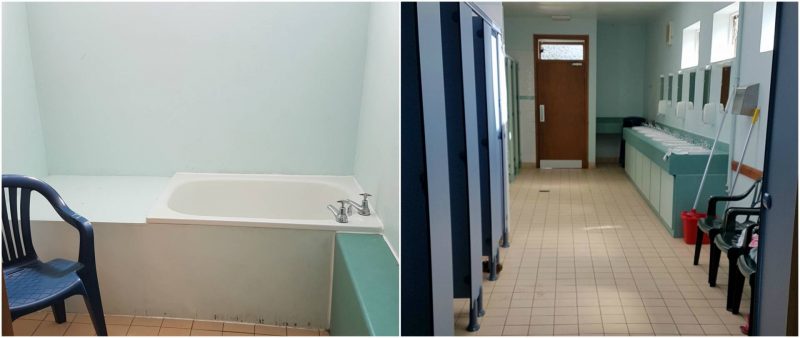 Next to the toilet and shower block was a row of sinks with hot and cold water for washing up and next to it a small play area which was in a great location if you wanted to keep your children occupied while you washed up after eating.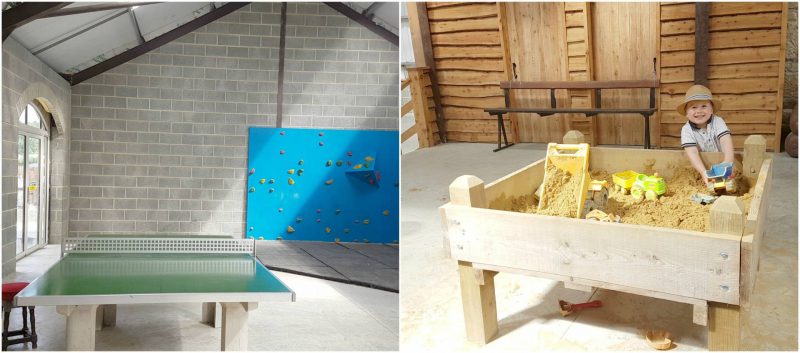 The facilities for kids were great, as well as the wooden play area neat the toilet block there was a large wooden fort with slide and a wooden tractor and slide. If the weather isn't great, there's also a barn with a climbing wall, small sand table and table tennis table. I think it needs a handful of toys adding too, a plastic slide, play house or maybe some soft play equipment would make it the perfect place for children of all ages when the weather is wet. The little man was in his element.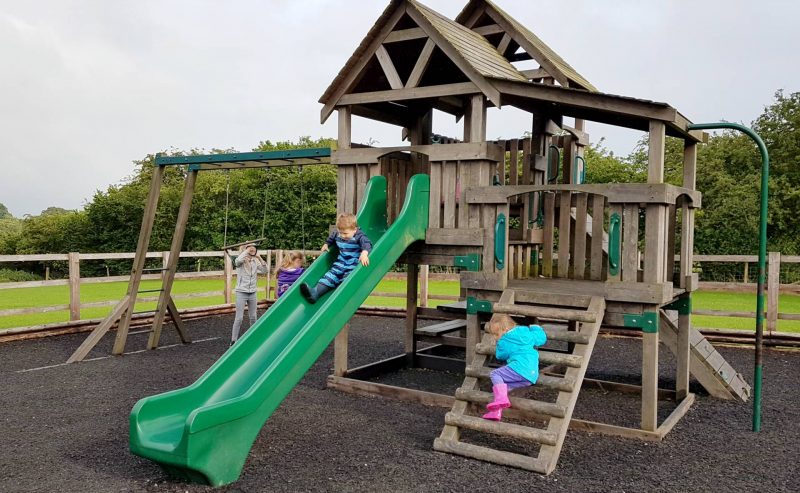 There are lots of walks around the site, wish fishing ponds and woodland nearby, we managed to explore and see the wildlife nearby.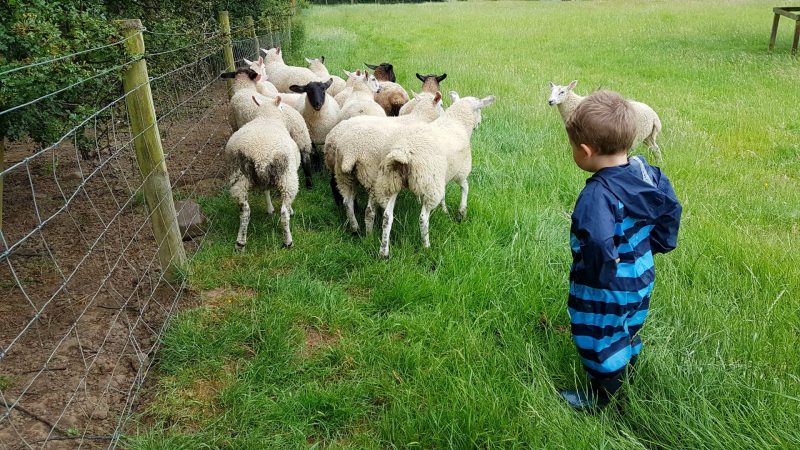 The little man loved being able to get up close to the sheep and pigs and we saw squirrels and numerous birds in the woods.
We felt quite spoilt with the facilities on site. It really did feel like a home away from home.
I would definitely recommend Woodhouse Farm if you have younger children or you enjoy a good standard of facilities.